Vote for Your Favorite Jingle
Rider Insurance wants you to participate in their Jingle Contest by helping them vote for a winner. Five finalists have been chosen, but its up to you, the WRN reader, to vote for the winner. Voting is going on now until November 15th. Click here to go to their site to vote.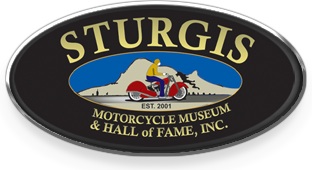 Nominations Sought for Hall of Fame
The Sturgis Motorcycle Museum amp; Hall of Fame is accepting nominations for the 2011 Hall of Fame. Individuals, organizations and businesses considered for induction will have made a positive and significant impact on motorcycling. The Sturgis Motorcycle Hall of Fame honors the men and women who have dedicated much of their lives to improving, promoting and advancing our great sport and lifestyle.
Nomination forms must be accompanied by credentials which explain why this individual should be considered for induction. Please keep in mind that while their achievements may be outstanding, not everyone knows it. A comprehensive overview of their accomplishments is necessary to make an informed and educated decision. Biographical info, newspaper articles, historical documents, etc. may be submitted. Credentials should be no longer than five pages long, including nomination form.
Anyone interested in obtaining a nomination form cam email the museum at info@sturgismuseum.com. You can also call the museum at 605.357.2001.Nominations must be received by the Museum no later than January 15, 2011. Individuals chosen for induction into the Sturgis Motorcycle Hall of Fame will be honored at the annual induction breakfast ceremony on Wednesday, August 10, 2011.