For style-conscious women riders, there can never be enough motorcycle riding apparel that looks cute, sexy, or fashionable. So when we find a piece that fits that bill, we like to share about it.
Draggin Jeans, one of the original companies making abrasion-resistant motorcycle riding denim jeans, now has a skin-tight "jegging" called Stealthz, that's lined with Kevlar and Dyneema, two of the strongest abrasion-resistant fibers.
Women Riders Now E-Newsletter
Stay up-to-date on all things motorcycle! Latest gear, bikes and products reviews. Travel ideas, great product giveaways, and more.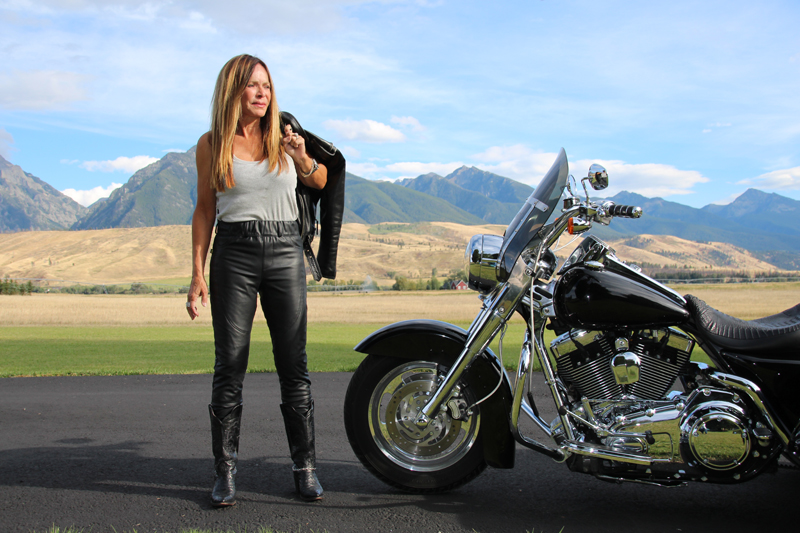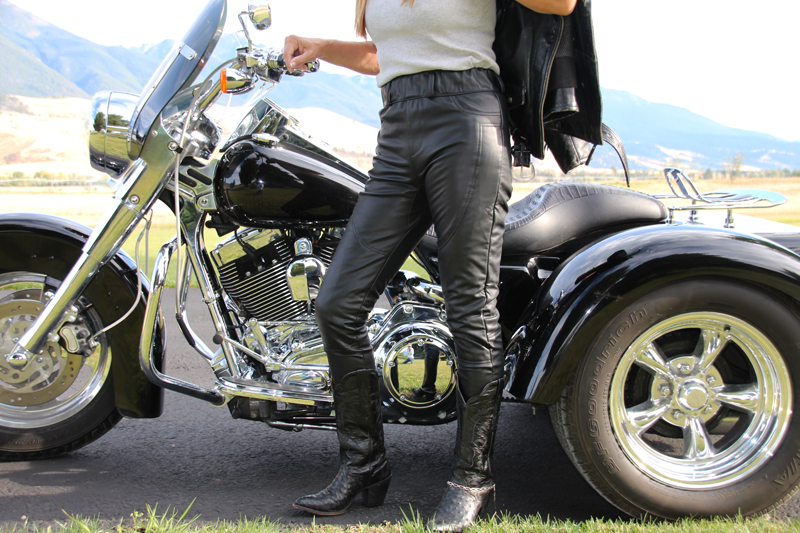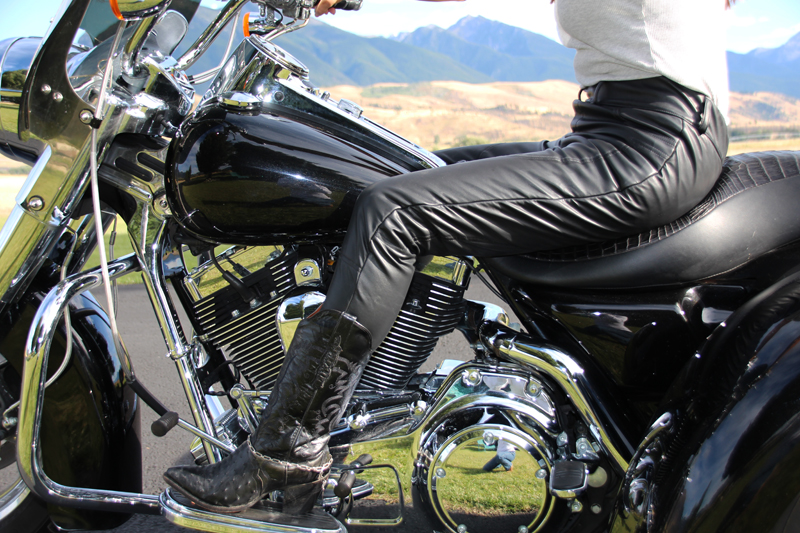 | | |
| --- | --- |
| Impact zones of Stealthz jeggings on the inside front are lined with Draggin Jeans patented combo-fabric of Kevlar and Dyneema, the latter boasting the title of the worlds strongest fiber. Its 40 percent stronger than Kevlar and 15 times stronger than steel. | The abrasion-resistant lining extends to the impact zones in the back including the full rear-end and sides of the legs to the knees. And no scratchiness here! The yellow fabric is very soft and the black leatherette fabric inside feels like felt against your legs. |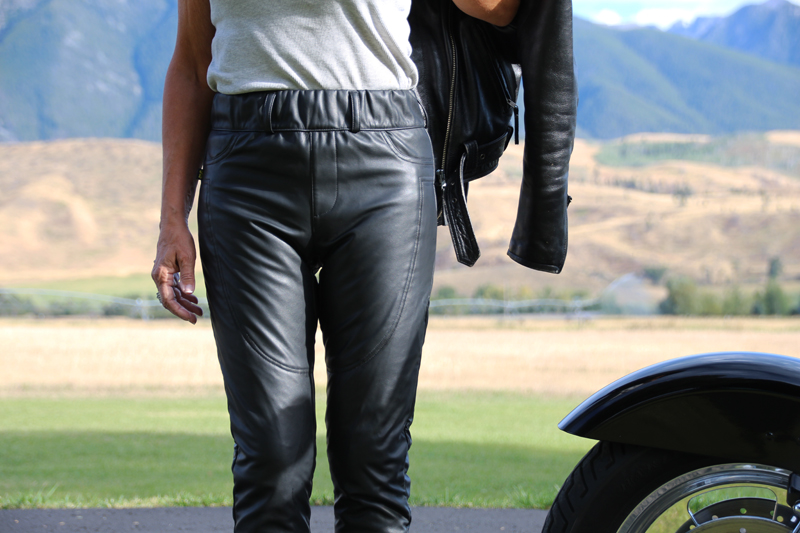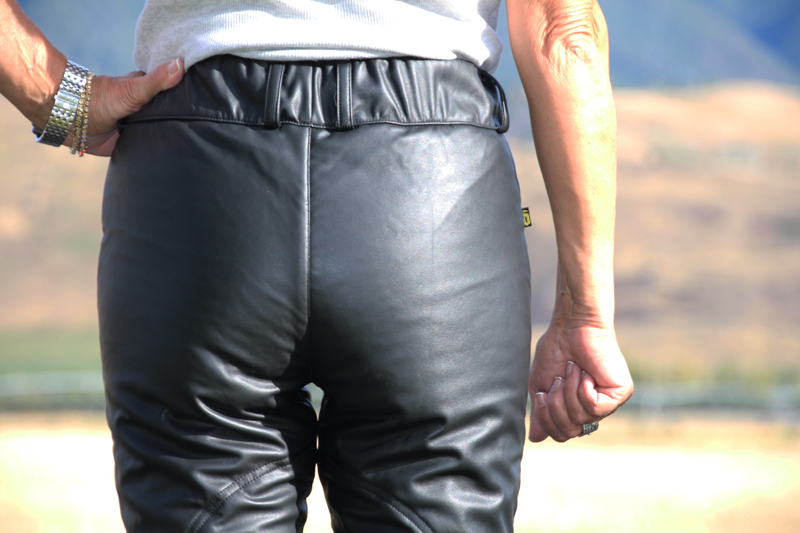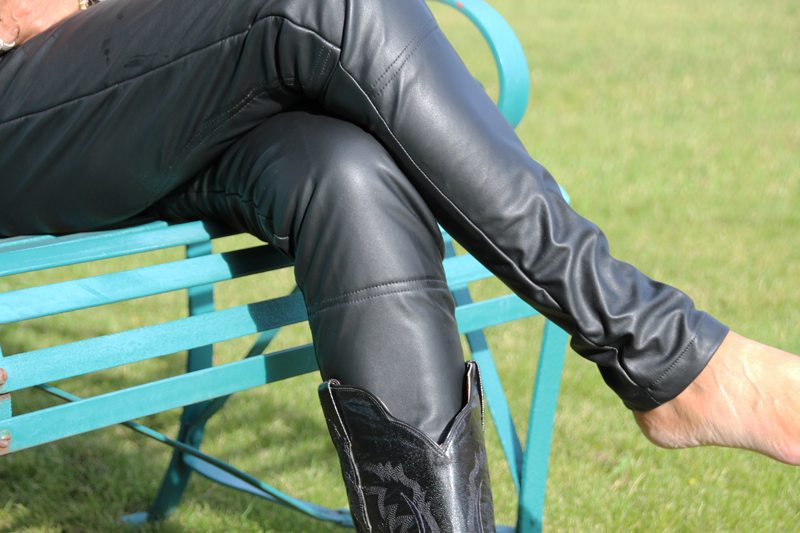 For women who dream of actually riding in black leather jeans, but are concerned about the protection factor—leather can rip—these lined leatherette jeggings look like leather but have that added layer of abrasion-resistance should your legs come in contact with the pavement.
And while they look super cool—think starlet on a café racer in the 60s—they're not that cool in warm weather. The black absorbs the heat, and the extra layer of textile on the inside traps it in. I prefer to wear these in cool 70-degree weather. In temps above 80 degrees with the sun out, I found these pants start to get warm. So, the Stealthz have the added benefit of being a go-to "warmer" pair of riding pants.
| | |
| --- | --- |
| The jeggings are sexy as they hug your curves. You will definitely stand out in a crowd wearing these, so prepare for lots of looks. | The Draggin Stealthz is available in waist sizes XS to XL. Because Draggin Jeans is a worldwide company, be sure to visit U.S. size conversion on the sizing chart on the company website for more details. |
Draggin Jeans Stealthz are priced at $319. You can order online from DragginJeans.net. They are based in Australia but ship all over the world including the U.S.
Related Articles
Review: Kevlar-Lined Skinny Jeans
Review: Worse for Wear Abrasion Resistant Denim Jeans
All Pants and Chaps Reviews