Raffle tickets are now available for an
Indian Motorcycle Scout
named Legacy that has been designed and customized entirely by a group of girls.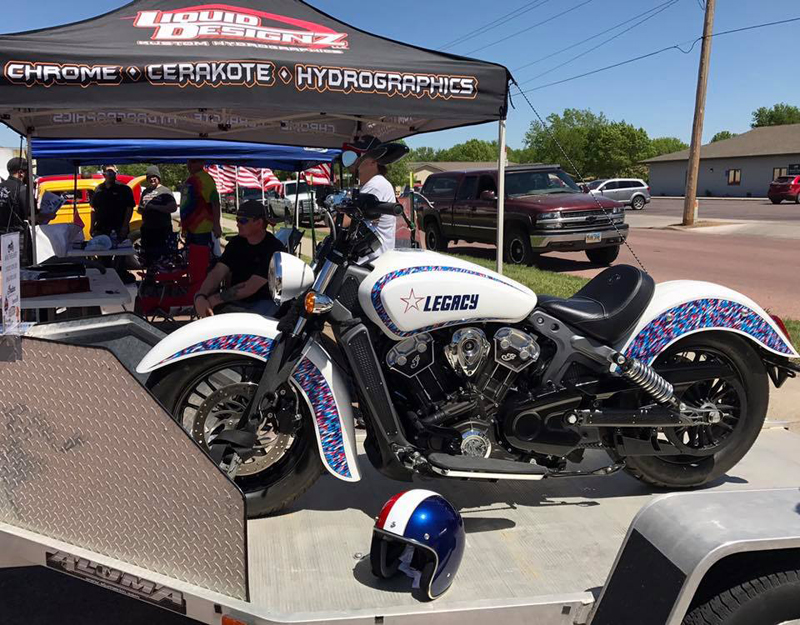 The young female bike builders are part of a non-profit program called Helping With Horsepower Bike Rebuild Program that was founded by motorcycle industry veteran bike builder Laura Klock. "This is our fifth Helping with Horsepower bike project at Abbott House, and over the years we have raised more than $400,000 that goes directly back to educational programming for the girls in their care. I'm pretty proud of that!" says Laura.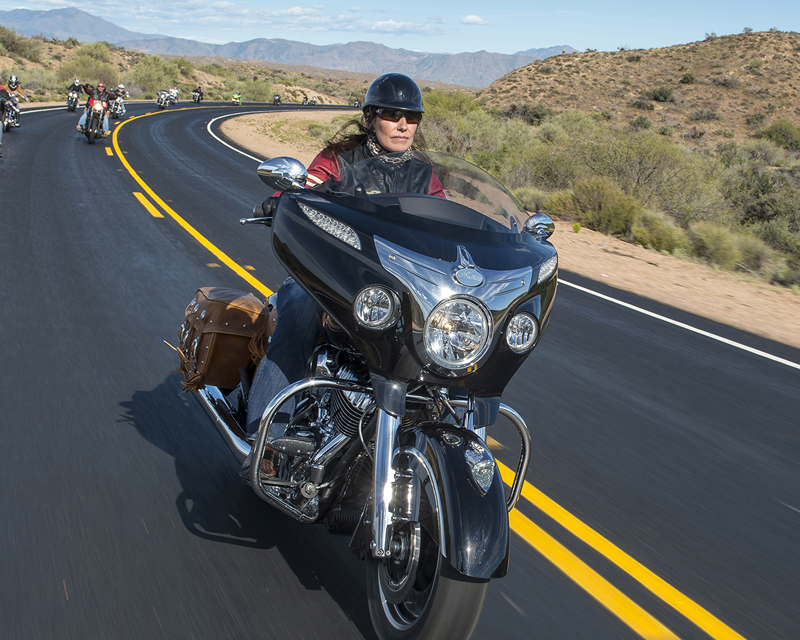 "Beyond the much-needed money raised is the personal impact the program has on the girls as they work hands-on on these projects conquering fears, learning new things, working as a team, and building their self-confidence. Every project not only impacts their lives, but all of ours too."
The girls, ages 7 to 17, all live at the Abbott House, a residential treatment facility located in Mitchell, South Dakota. Helping With Horsepower's Bike Rebuild program is designed to help these young women learn life-coping skills that will help them rebuild their lives while learning to rebuild a motorcycle. "This project gave me hope," said Alexis, one of the residents of Abbott House who worked on the bike.
In January, Indian Motorcycle donated and delivered a gently used 2015 Indian Scout with 2,500 miles on it to Abbott House and the girls, along with Helping With Horsepower volunteers, set up a temporary workshop in one of the conference rooms. Each member of the bike rebuild team was tasked with coming up with designs and a name for the Scout they were about to customize.
Aftermarket parts were donated from Klock Werks, Kuryakyn, and Indian Motorcycle to replace the stock parts and the give the Scout that custom look.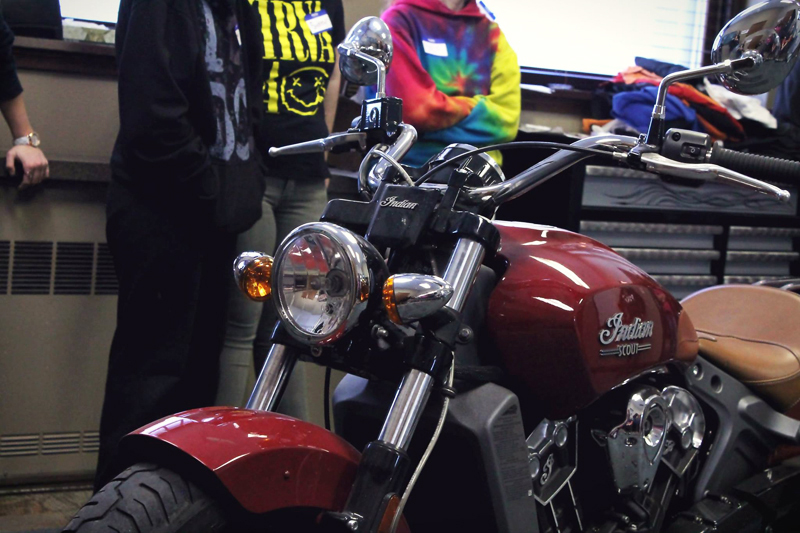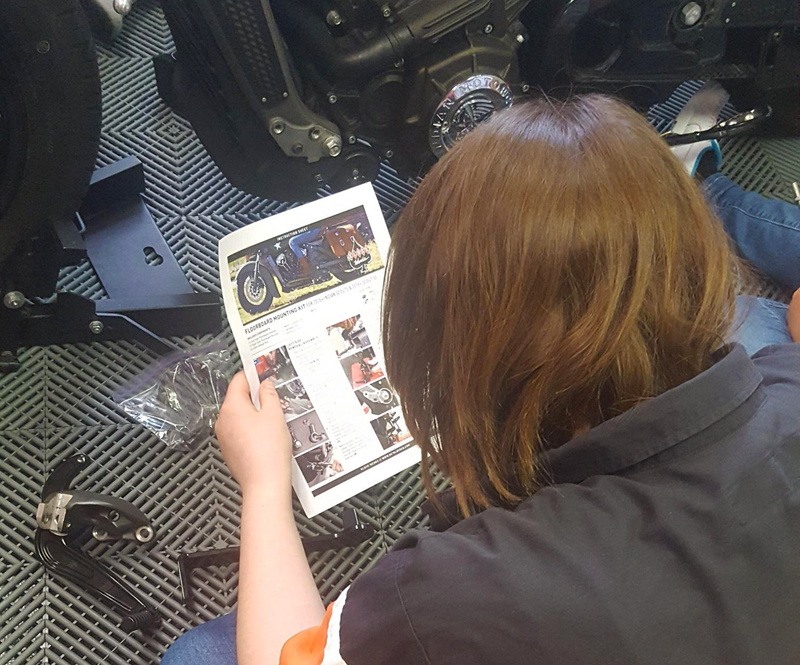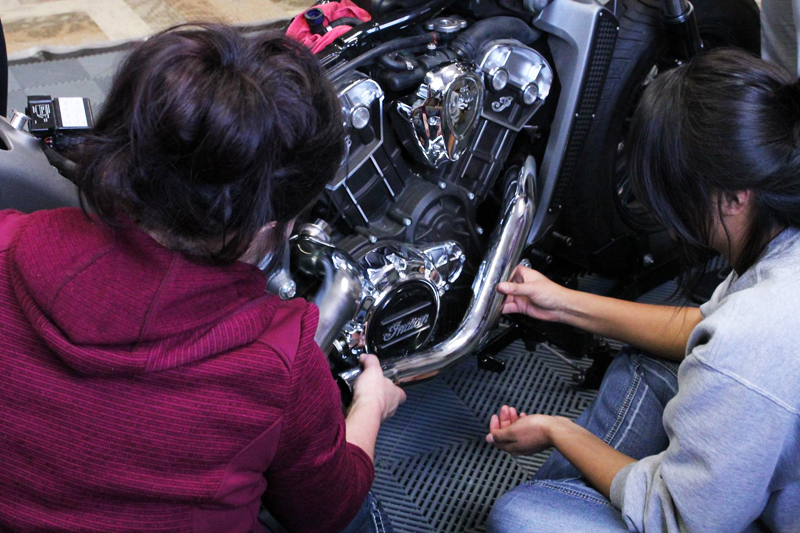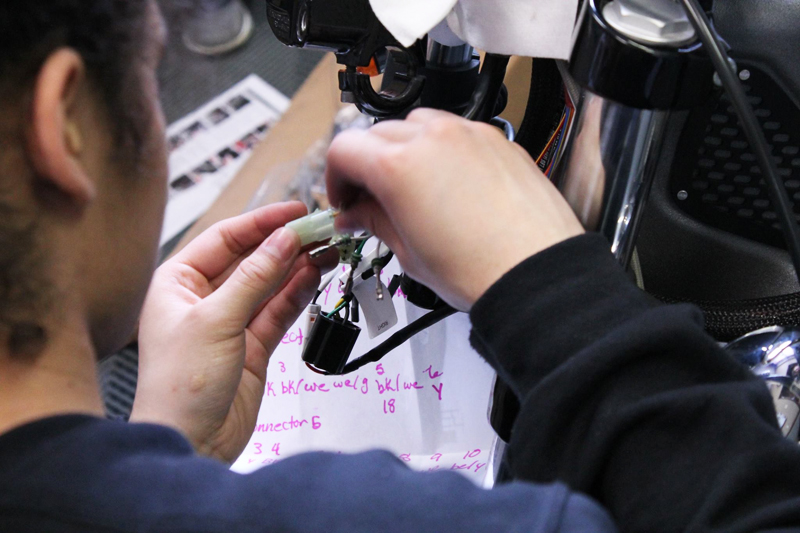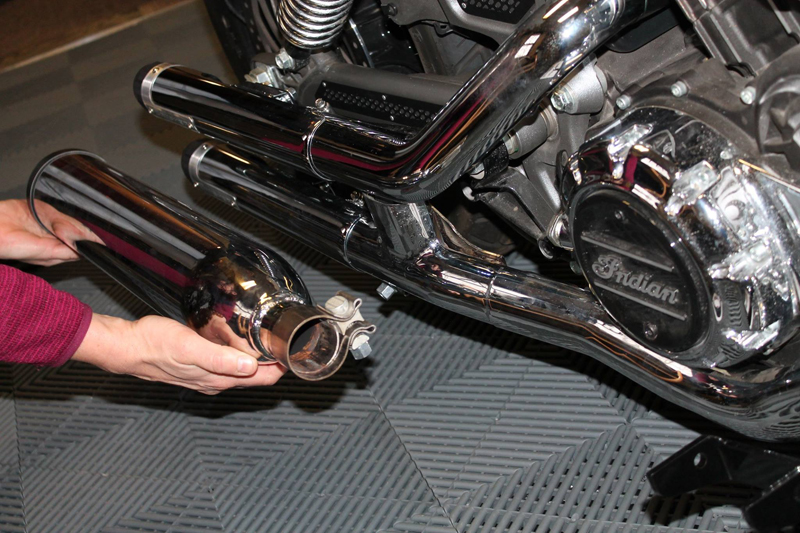 The Scout received a custom paint job in a white with red, white, and blue accents. The one-of-a-kind paint design was done by Todd Dozart of Liquid Designz in Mitchell, South Dakota. Laura adds, "Todd has donated his time, and PPG donated the supplies for the last couple Helping With Horsepower projects at Abbott House. When you look closely at the graphics on Legacy, you'll see that they are hydro-dipped, a process that Todd offers at his shop."
From now until this fall, Legacy will be on display at events around the local area of the Abbott House. It will also be seen at this year's Biker Belles event being held at the Buffalo Chip Campground during the Sturgis Motorcycle Rally.
Raffle tickets are priced at $20 each, or 6 for $100, and are being sold for this customized Scout at the events where it's on display as well as online. The winning ticket will be drawn this fall. The winner does not need to be present to win. Funds raised from the raffle go directly back to the non-profit Abbott House facility.
To buy a raffle ticket online, visit
AbbottHouse.org
. You can also call 605.996.2486 and ask for Erica to buy a raffle ticket over the phone.
Related Articles
Review: Indian Motorcycle Scout
Biker Belles Triples Donations