Editor's note: This June, WomenRidersNow.com (WRN) is proud to be premiere media partner with the Antique Motorcycle Club of America's (AMCA) Riveter Chapter for its woman-focused Chix on 66 ride. We are excited to meet the owners and participants, many of whom will be riding vintage motorcycles on the two-week journey from Chicago to Santa Monica. Follow WRN's social media feeds from June 11–25 to watch these incredible women chase their dreams on this journey of a lifetime. Here, read participant Lenore Hackenyos' story.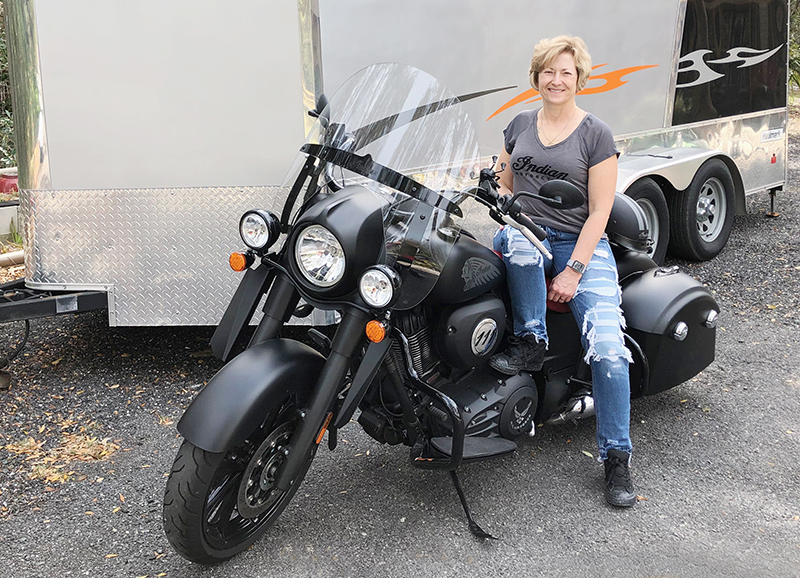 When I was a little girl we only had one car. When my mother started going to work, my dad bought a motorcycle to commute to work on. I learned to ride a motorcycle when I was 14 years old, riding on country dirt roads which was a huge thrill. Most of the girls I knew didn't ride but I wasn't afraid.
Throughout my life I have been headstrong, taking on challenges that most women would not. I've served more than 30 years in the Air Force, making my way from an airman basic to lieutenant colonel, with many accomplishments along the way. I have been honored to serve our nation to preserve our freedom.
Years ago, my boyfriend (now husband) owned a Kawasaki Vulcan which I loved riding with him. But for three years I told him I needed a more comfortable seat and he never bought one. I decided that I would buy an aftermarket seat, but it would have a motorcycle under it for me. So, I I learned to ride a motorcycle, bought my first bike, a Honda Shadow VLX 600, and was on the road to wind therapy and a love for the open road.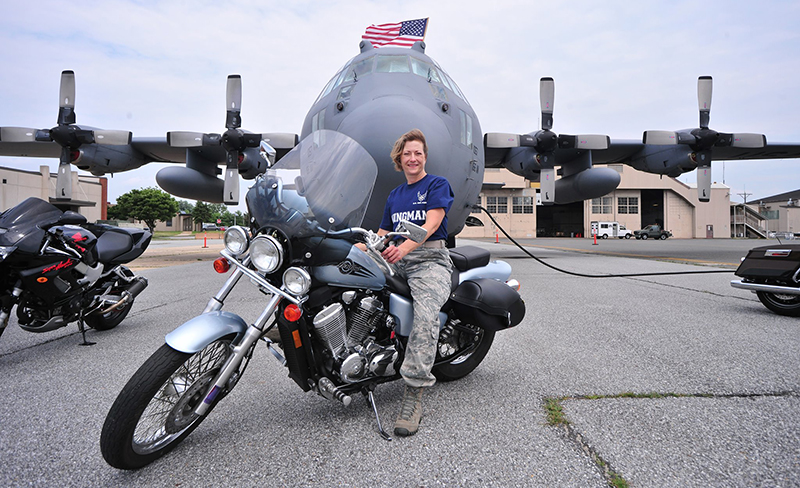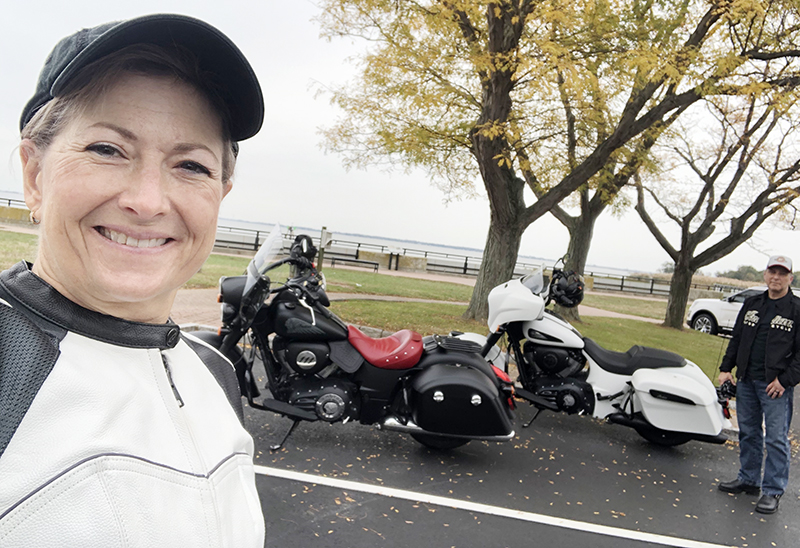 Since that first bike, I have had a 2015 Indian Scout and now ride a 2018 Indian Springfield Dark Horse. 2022 brings the end of my military career and the beginning of our retirement life in Texas. I have always been intrigued by the iconic Route 66, but had never ridden any of it because we lived on the east coast. When I saw this ride posted, I immediately wanted to join as a celebration of so many things that inspire me; the American road, strong women in the pursuit of freedom, and wind therapy on my own seat.
Follow WRN on Facebook from June 11–25 to watch these incredible women follow their dreams on a journey of a lifetime.