After lying dormant for 70 years, Indian Motorcycle has revived the Scout. At the Indian reveal party at the Sturgis Motorcycle Rally in August, amid resounding cheers from the press in attendance, as well as fans around the world, the 2015 Indian Scout did not disappoint with the most anticipated motorcycle re-launch in years.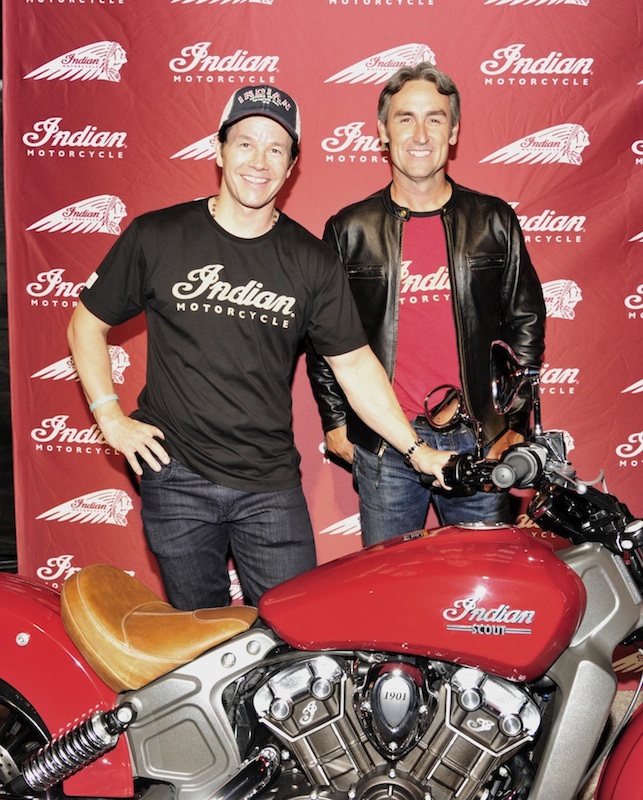 I believe we all hoped the Scout would be a motorcycle that was not just aesthetically pleasing and well performing, but one that would carry the heritage of its predecessor forward. After test riding this tiny beast, I believe Indian has done just that.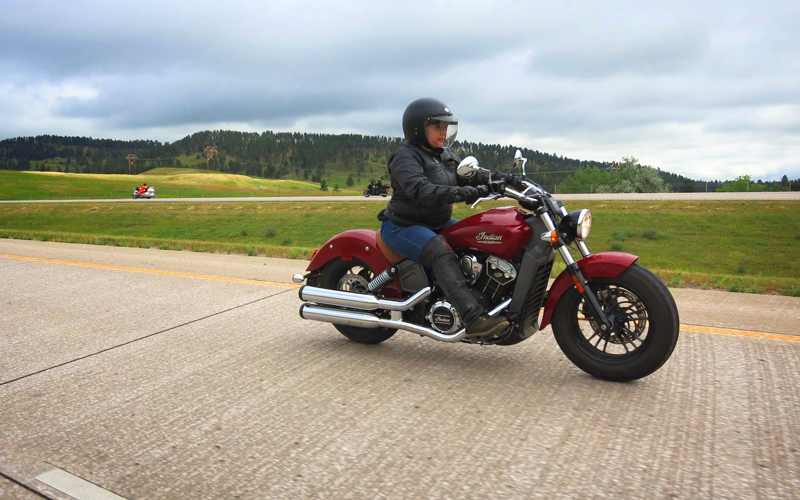 Engine
Indian designed a completely new engine for the Scout, powered by a 69ci (cubic inches), or 1133cc (cubic centimeters), water cooled V-twin with a retro-styled look branded with the iconic letter I. This dual overhead cam, four valves per cylinder powerplant cranks out a powerful 100 horsepower at 8,100 rpm, and 72.2 ft-lbs. of torque at 5,900 rpm. Throw that into a very light cast aluminum frame, and you have an American muscle machine destined to move to the front of the pack.
Just to illustrate how powerful those torque and horsepower numbers are, I took the Scout on Interstate 90 heading east from Sturgis and brought it up to a casual 65 mph in 6th gear. Once the lane opened up, I gave a quick crank on the throttle, leaned myself forward into the wind, and soon after I was doing 120 mph in no time, still in 6th gear, still with more throttle left to twist, and with a half-dozen Sportster riders eating dust.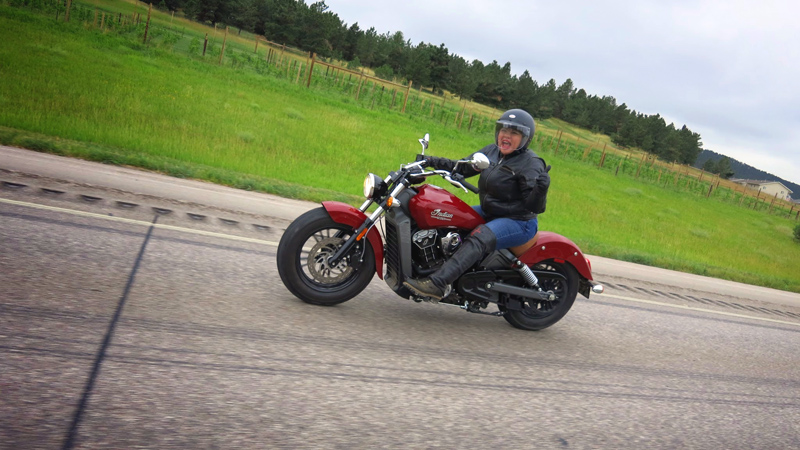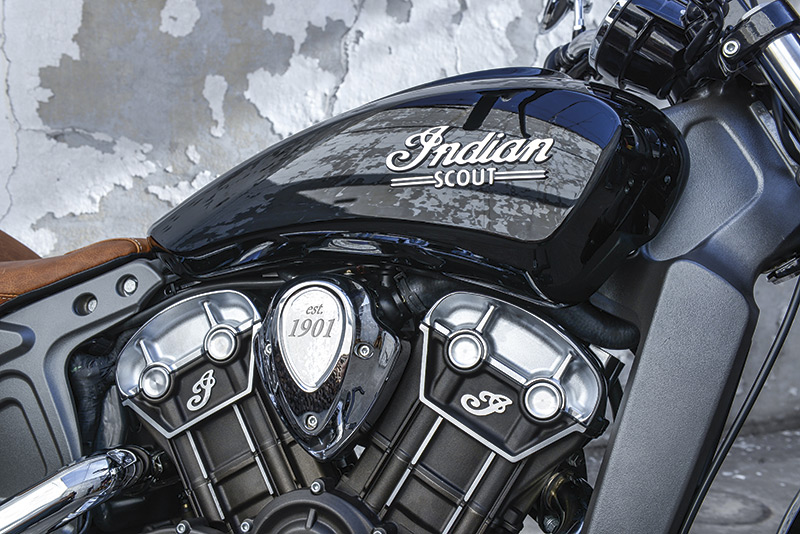 But Indian blessed the new Scout with grace and forgiveness. Closed loop fuel injection and the drive-by-wire throttle (where the external throttle cable is replaced with a computer sensor) is smooth and tactile, allowing me to accelerate slow and gentle, or quick and aggressive. The ride is incredibly solid and steady, with no wobbliness that can plague smaller-sized motorcycles at high speeds, and no shaking in the turns. The Scout is planted, and strikes a balance that gives confidence to a new motorcyclist, and a toothy grin to experienced riders.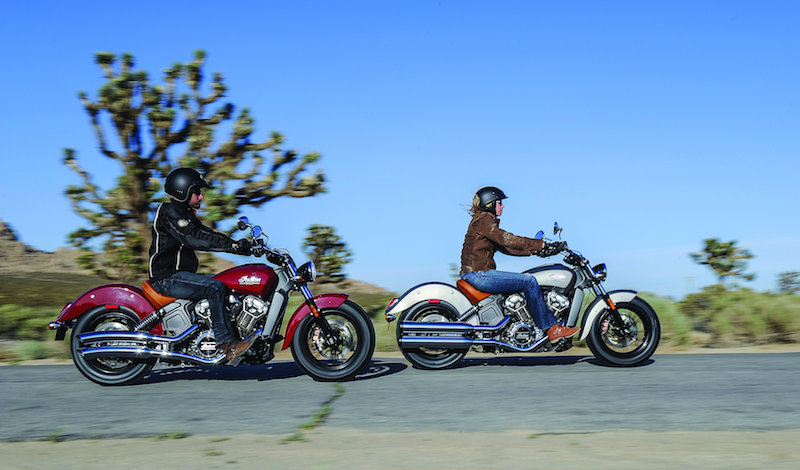 The heat from the engine was no more noticeable than most other motorcycles except under one condition. It came when I was riding in rain and my jeans got soaked. I came to a stop and put my feet on the ground. The wet denim came into contact with the section of cast aluminum frame below the seat and conducted the heat much more intensely than when my jeans were dry. It actually became a problem for me. Solutions for this is to get the more padded seat offered by Indian, wear chaps, or just not ride in the rain.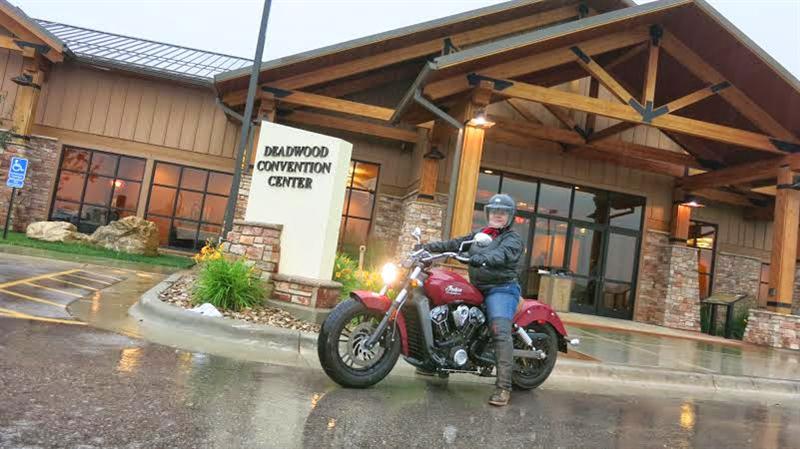 Weight, Seat Height and Maneuverability
Indian's promise: "A 25.3-inch seat height, 61.5-inch wheelbase and 5.3-inch ground clearance, delivers a confidence-inspiring 31 degrees of lean angle and low center of gravity, along with exceptional high and low speed maneuverability."
Did Indian deliver? Yes. As a 4-foot 11-inch woman, I was able to straddle, flatfoot, stop, and ride with great ease. The Scout's 558 pounds is the lightest in its class, but feels even lighter thanks to its low center of gravity and balance. It feels so light, that I could straddle the bike and stand it up using only my legs, never touching the handlebars.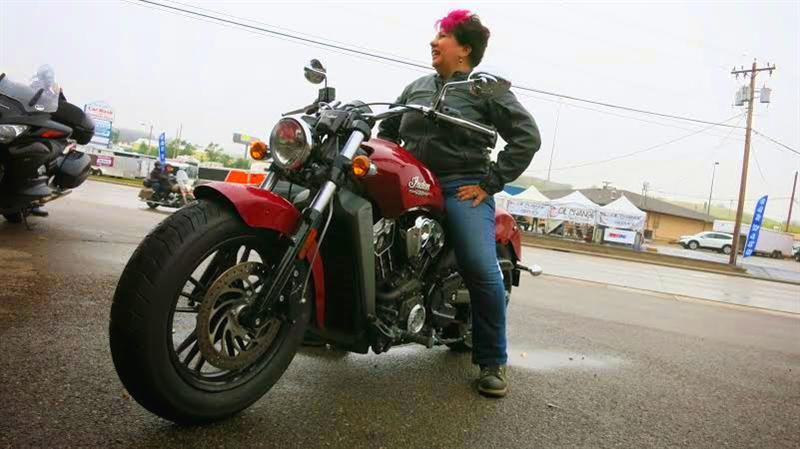 The low speed maneuverability is remarkable as well. I was able to make tight U-turns, navigate traffic, and weave in and out of other bikes on the streets of Sturgis during peak rally hours with confidence.
Look and Ride
Another Indian promise: "The look of a classic rigid triangle design that is synonymous with original Scouts, coupled with a set of premium coil over monotube rear shocks that deliver exceptional ride, handling and comfort."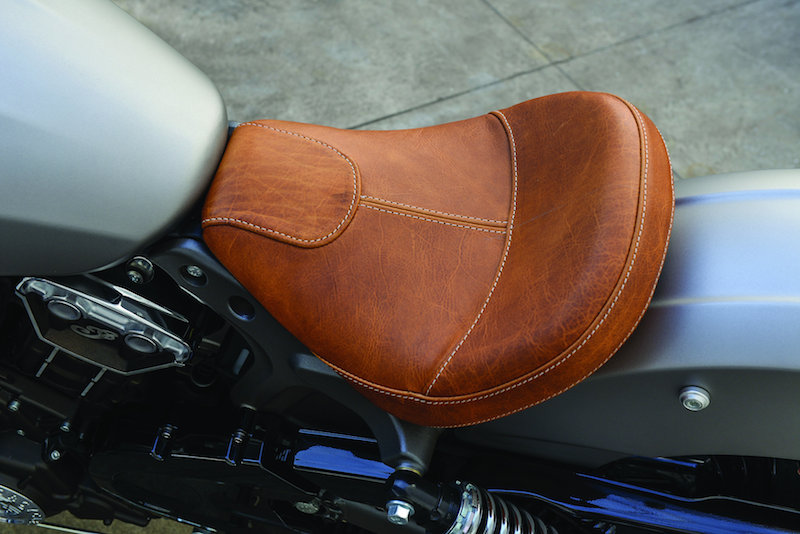 Once I sat myself into the Scout's tan leather solo seat, grabbed the handlebars and put my feet on the pegs, it felt as if human and machine had just married into one. The Scout isn't just transportation or a recreational two-wheeler to me; it seemed designed to intuitively interface with ones heart, mind and body, encouraging and motivating a rider to want to discover new lands and seek out new adventures on it.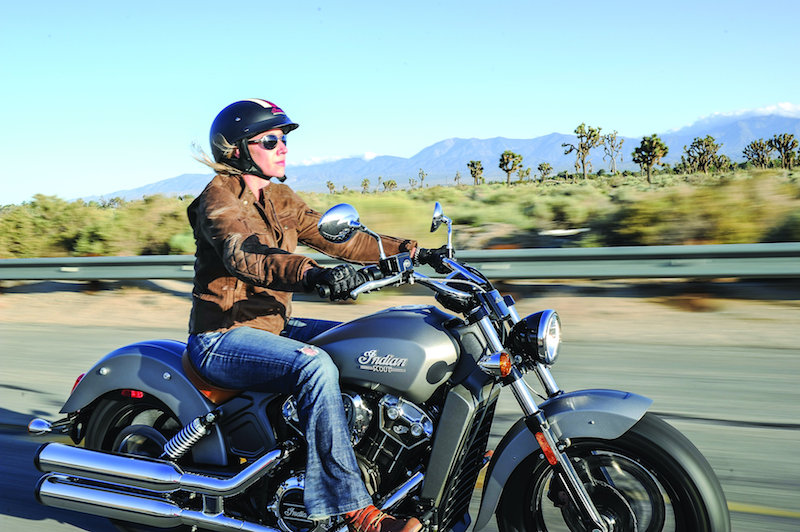 This unique feel of this motorcycle comes from the "rigid triangle" design created when a rider sits on the Scout. The weight of the engine up front is offset by the weight of the rider at the rear, making the bike incredibly easy to maneuver. I was able to steer it just by putting pressure on the footpegs. It's no wonder the Scout was the preferred motorcycle of stunt riders and racers of the 20th century.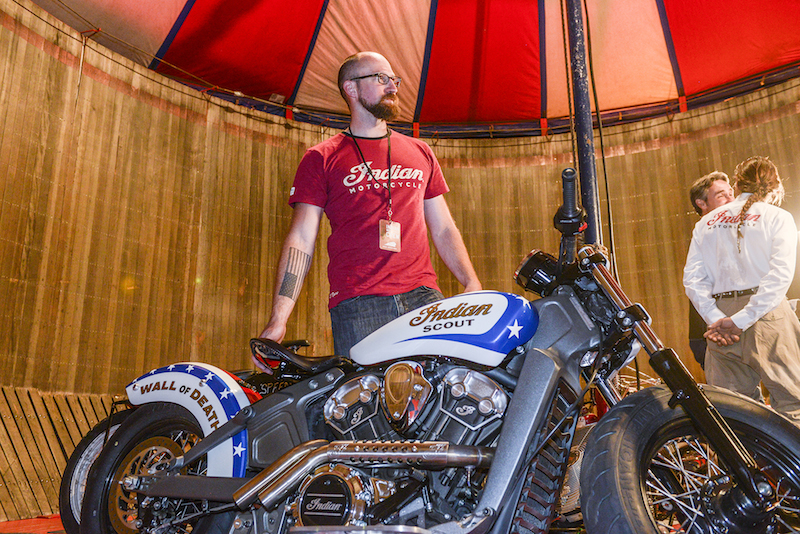 The stock solo seat works well for short hops around town while preserving the vintage look of the Scout. But for longer rides, Indian offers extended and reduced reach seat options, a backrest, a passenger pillion, longer handlebars, a windshield, and saddlebags. The stock seating position is perfect for me.
The Scout felt comfortable to me on rough pavement, in the rain, and in traffic, as well as long stretches of interstate. The easy, effortless riding brings on a definite relaxation with the Scout ultimately leading to that feeling of freedom.
Handlebars and Forward Controls
The stock handlebars, in conjunction with my short height, had me leaning slightly forward, which took some pressure off the tailbone. Taller riders with a longer reach would likely experience an upright or leaned-back position.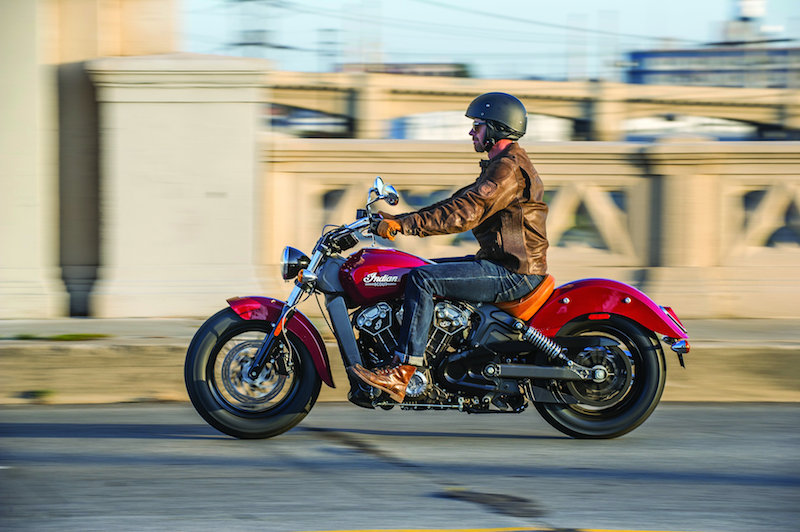 The forward controls, at first, seemed like it would be a stretch to reach with my short inseam, but I was able to adjust my seating position to reach the footpegs easily.
I found the clutch handle rather stiff to pull in. According to representatives at Indian, it's not adjustable and meant to be that way to create the high level of response and tactile feel. Albeit, my short stature leaves me with small hands; larger riders may not find the clutch pull an issue. However, stop-and-go traffic left my hand and fingers aching.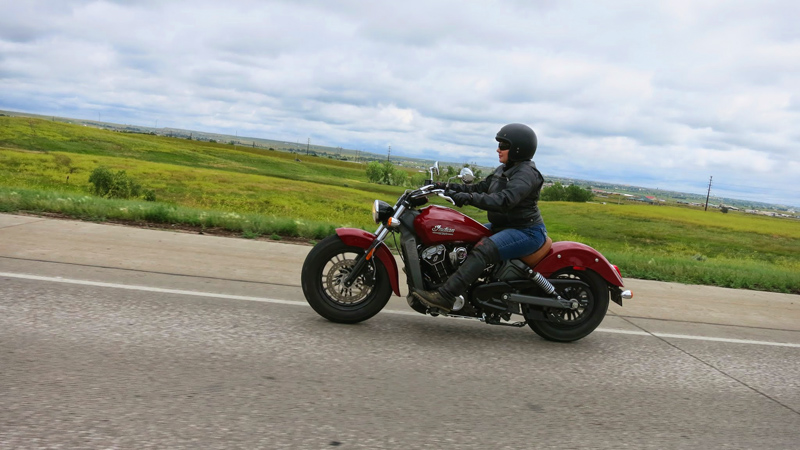 Transmission
The 6th gear on the Scout is an overdrive gear, which lowers rpms at highway cruising speeds. I found that 5th gear felt just fine at 80 mph, and even though I was around 6,000 rpm, the bike wasn't really begging for 6th.
The 72.2 ft-lbs of torque generated by this engine at 5,900 rpm can throw the head back with a quick twist of the wrist. So even when I put the Scout into 6th at a rather hoggish 65 mph, we took off like a rocket when I gave a throttle a jerk.
Otherwise, the gears feel long with the Scout compared to other bikes. Whereas with other motorcycles, 1st, 2nd and 3rd gears are often cycled through quickly just to get to a comfortable speed, I could actually use any one of the gears on the Scout and stay in it for a lot longer.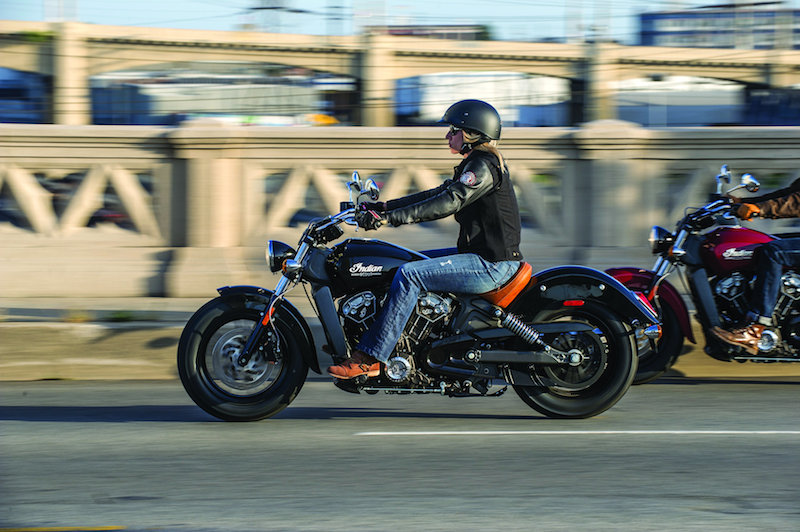 Braking
The new Scout does not come with anti-lock braking (ABS), although I'm not sure it's necessary. The single disc up front and single disc on back did a remarkable job of stopping me without skidding.
The higher 10.7:1 engine compression ratio, combined with the low weight of the Scout, creates very effective engine braking, probably better than competing motorcycles in its class. Oftentimes, just easing off the throttle was all the braking I needed to do.
But if anti-lock brakes are important to you, new requirements in Europe will force Indian to offer ABS on the Scout and likely create the option in the United States in the future.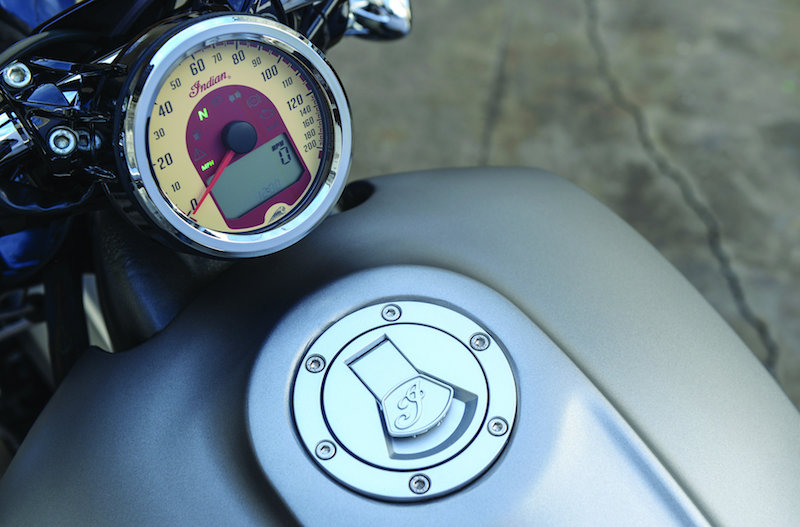 Pricing
The 2015 Indian Scout starts at decent price point, $10,999 for the Thunder Black color, and $11,999 for the Red, Sliver, and Black Smoke versions. Considering the bike's impressive horsepower and superior handling and response, it's no wonder why many people are already calling the Scout the "Sportster killer."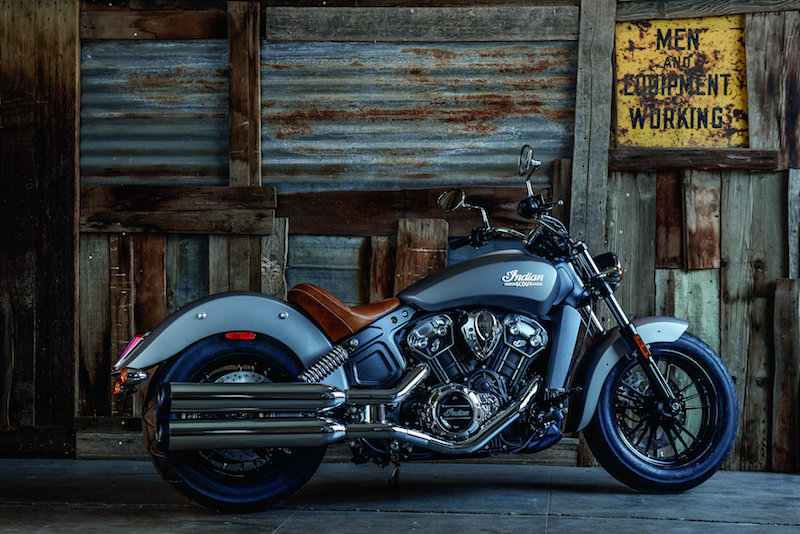 Specs At A Glance: 2015 Indian Motorcycle Scout
Engine Size: 69ci (1133cc)
Seat Height: 25.3 inches
Weight: 558 pounds
Fuel Capacity: 3.3 gallons
Price: $10,999 Thunder Black; $11,999 Red, Silver, Black Smoke
The Cost of Touring Accessories Purchased from an Indian Dealer:
– Quick Release Windshield (tall, short, mid): $449.99
– Extended Reach Solo Seat, or Reduced Reach Seat: $249.99
– Extended Reach Handlebars or Pullback Bars: $149.99
– Tan Leather Saddlebags: $999.99 (Yikes! You're paying for the uber authentic brown leather; keep an eye out for aftermarket saddlebags to fit the Scout that will be much cheaper.)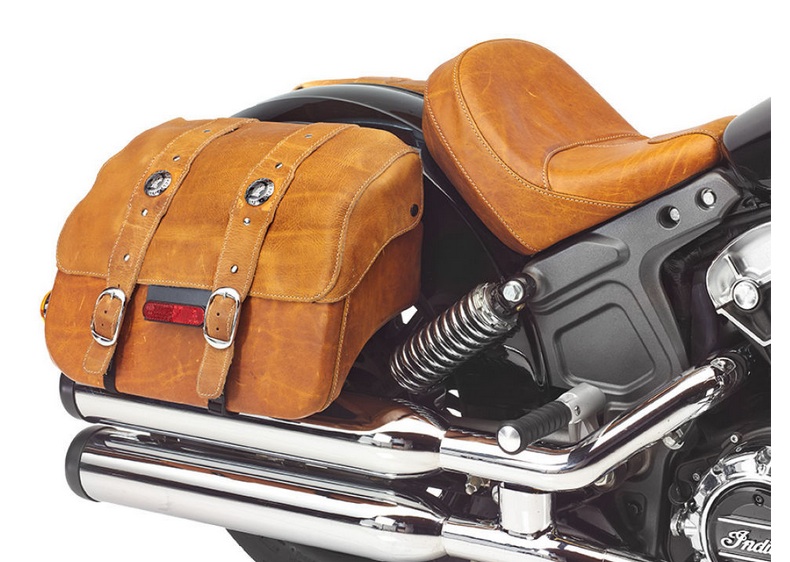 WRN Recommendation
The Indian Scout appears to be a motorcycle that was designed with female riders in mind as it has many of the features women say they want in a motorcycle: low, light, easy to handle, yet has lots and lots of power. One could outfit this motorcycle for touring and easily keep up with the more powerful touring motorcycles. If size is an issue for you, but power is not, check out the new Indian Scout.
Related Articles
Significant Upgrades for 2014 Sportster Models
The Lowest of the Low Seat Height Motorcycles
Sturgis Motorcycle Rally 2014 Wrap-up
New Motorcycles for 2012 Including New Indians