AMCA Riveter Ride—Chix on 66 Presented by Harley-Davidson
Editor's note: This June, WomenRidersNow.com (WRN) is proud to be premiere media partner with the Antique Motorcycle Club of America's (AMCA) Riveter Chapter for its woman-focused Chix on 66 ride. We are excited to meet the owners and participants, many of whom will be riding vintage motorcycles on the two-week journey from Chicago to Santa Monica. Follow WRN's social media feeds from June 11–25 to watch these incredible women chase their dreams on this journey of a lifetime. Here, read participant Cheryl O'Brien's story.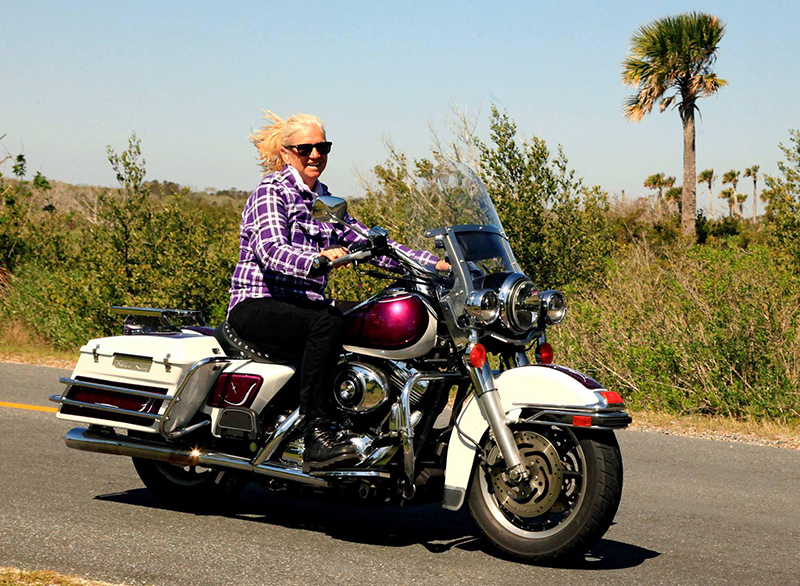 For the Love of Motorcycles
It all started on a little family farm in Iowa when I was 11 or 12 years old 50 years ago. Growing up I spent most of my summers learning to ride on a Harley-Davidson 125cc Hummer. The motorcycle was a great way to get around in the fields and on the dirt roads.
When I finished school, I moved to Florida where I met my husband Kevin in the early 80s. He was an avid rider so it wasn't long until I started riding again full time. He rode a 1975 Harley-Davidson Shovelhead and purchased a 1986 FXRP (police bike) that pretty much ended up being mine.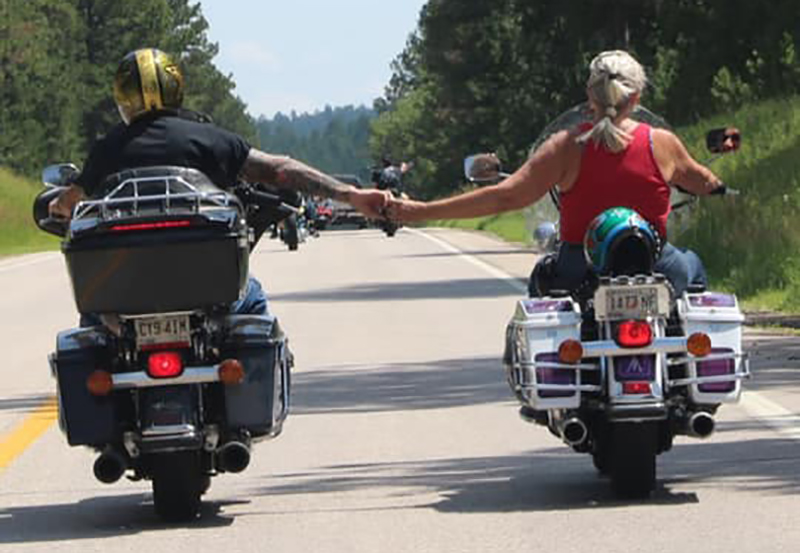 It wasn't long after that we decided it was time to start a family. Two kids kept me quite busy so I didn't have a lot of time for riding motorcycles. We moved to Georgia in the early '90s and I continued riding when I could find the time. Once the kids got to an age where they could fend for themselves I started riding that FXR a lot more.
When my husband bought me a 2002 Harley-Davidson Road King, life changed dramatically. That was a bike built for the road (just like its name implies) and it fit me perfectly. He got himself a 2004 Harley-Davidson FLHT dresser and it was "game on!" We traveled on those motorcycles quite a bit, including several trips to Sturgis, South Dakota, Nova Scotia, and Newfoundland, Canada, and many places in between.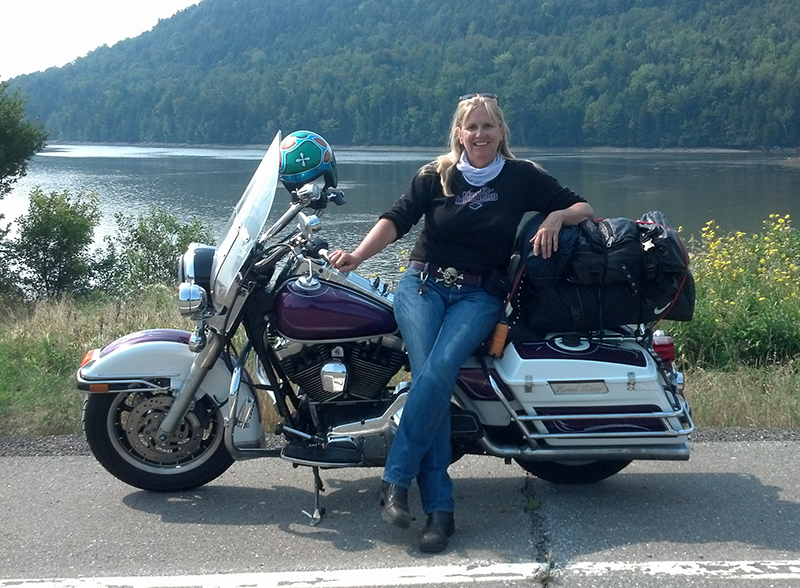 I remember one day waking up in Natural Bridge, Virginia, when Kevin looked at me and asked, "How about pizza tonight?" So we took off on the bikes, eventually sharing a pizza pie at Mystic Pizza in Connecticut that evening, ultimately ending up on Cape Cod, Massachusetts, for the night.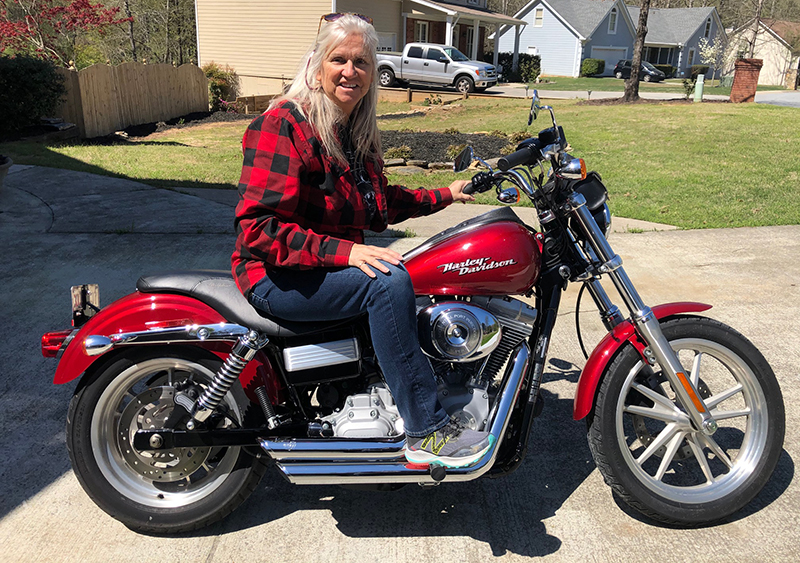 I still have my Road King, which fits me perfectly for all kinds of riding. This will be the motorcycle I'll be riding on the epic Chix on 66 journey. I'm looking forward to this ride and happy I was lucky enough to be chosen to be part of it. I'm looking forward to riding through states I've never been in and seeing many of my female riding friends and making many more along the way.
Follow WRN on Facebook from June 11–25 to watch these incredible women follow their dreams on a journey of a lifetime.