What makes a touring motorcycle great? It's a bike that's big enough to offerplenty of power without overtaxing the engine. Its comfortable so you'renot tired or sore after a riding a few hundred high speed miles. It has a big fuel tank soyou can cruise those couple hundred miles without searching for a gas station. And its equipped with bags that securely store lots of stuff, and is capable of adding even more bags without sacrificing stability, because—well—a girl simply can't have too much stuff.
Oh, yeah, and a great touring motorcycle also handles like a smaller bike—with the goal beinglots of raised eyebrows from impressed onlookers as they watch a small woman expertly U-turn that big mammoth around in small spaces.
I've ridden plenty of bikes that have most of thesequalities, but there only a few possessing all these features—plus the ability to handle effortlessly.I recently had the opportunity for a full-day test of one such bagger—the IndianMotorcycle Springfield. Click photos to view larger in a slideshow.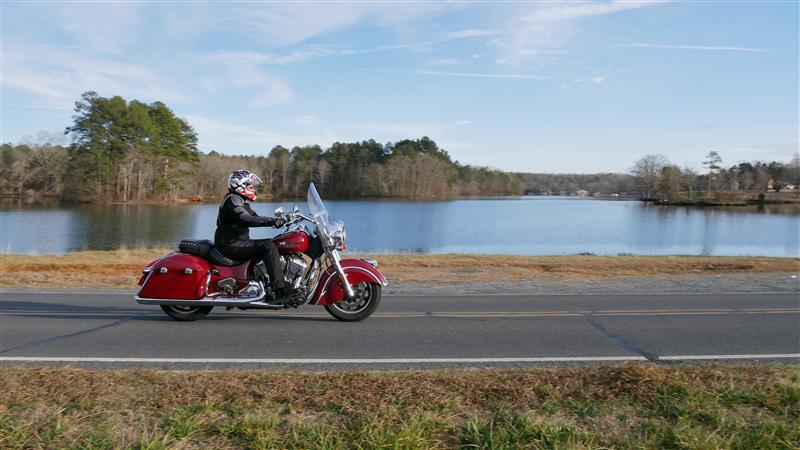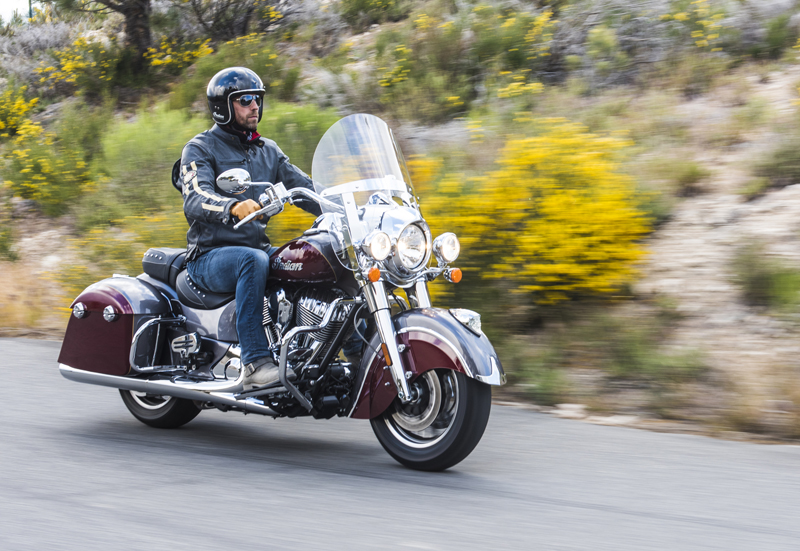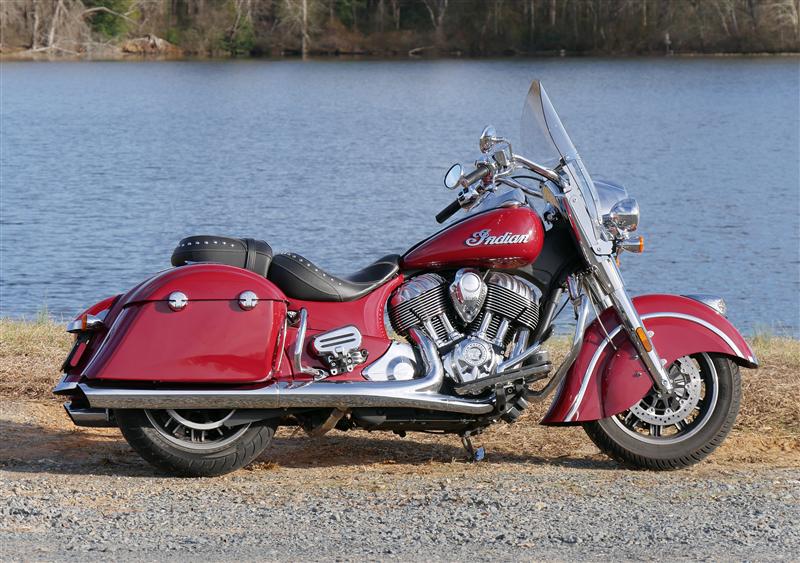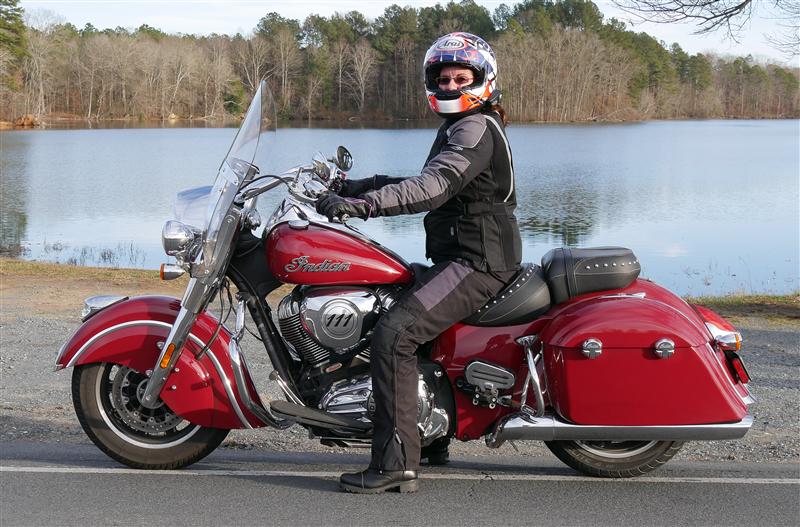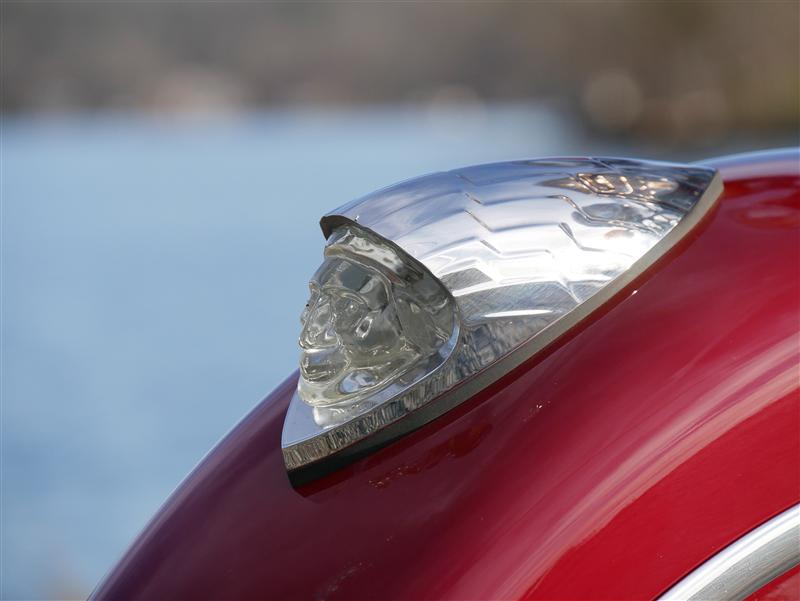 | | |
| --- | --- |
| The Thunder Stroke 111 cubic inch (1811cc) powerplant found on all Indian Motorcycle touring bikes has more than enough power for any situation. Torque is spread throughout the powerband so you have the power you need when you roll on the throttle. | The Springfield's 6-speed transmission is engages without any extra effort or loud clunks. The clutch pull is notably light for a bike with this much power. |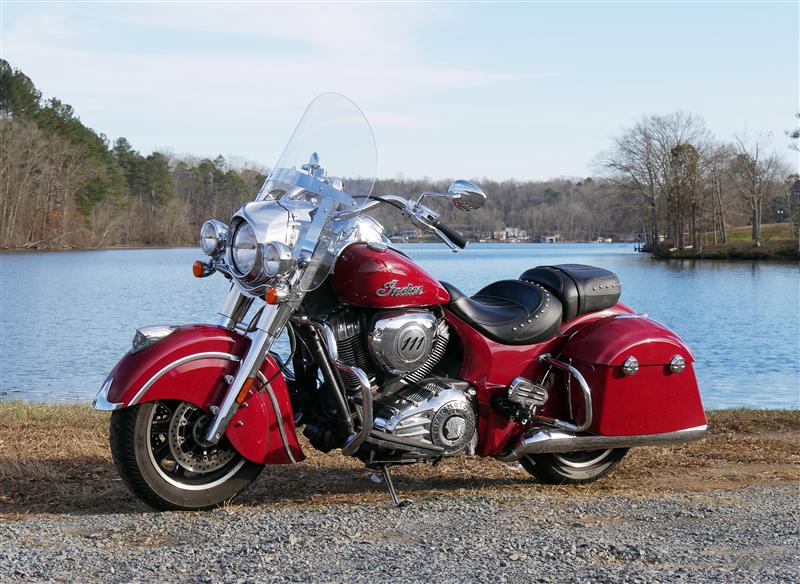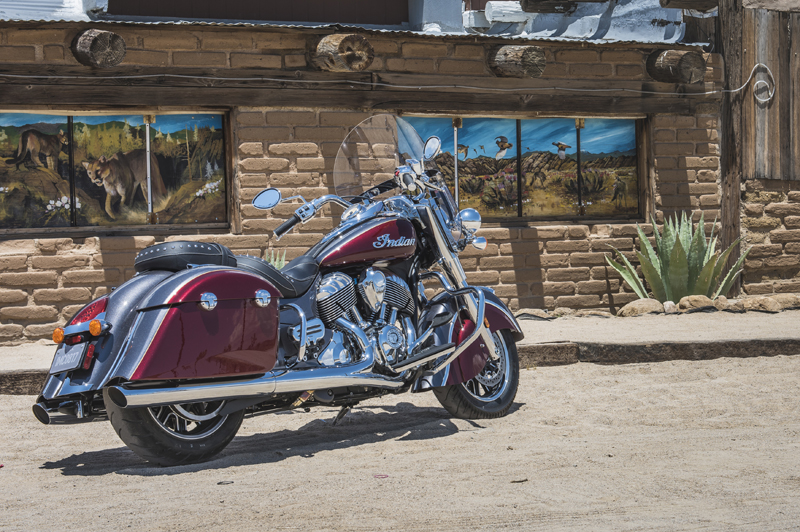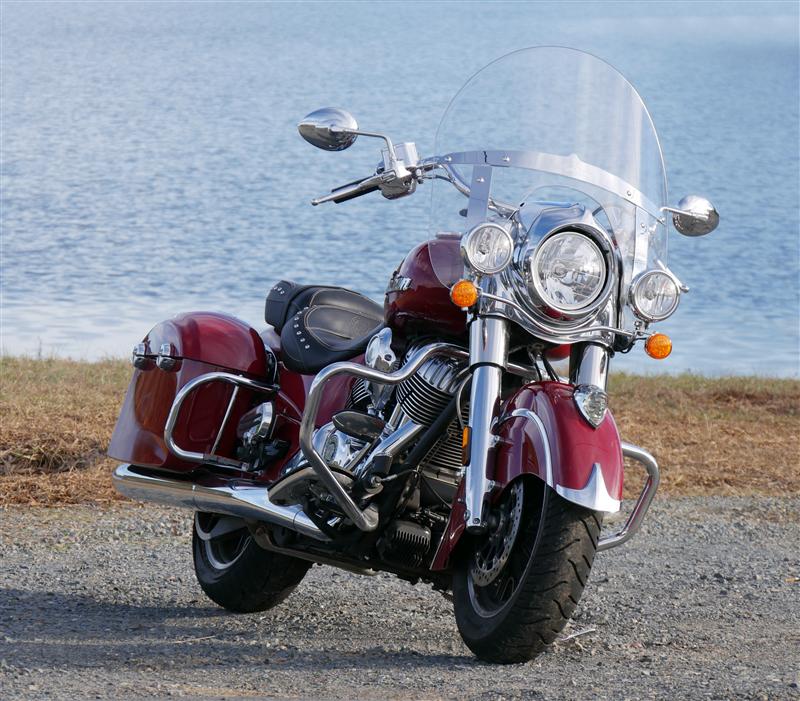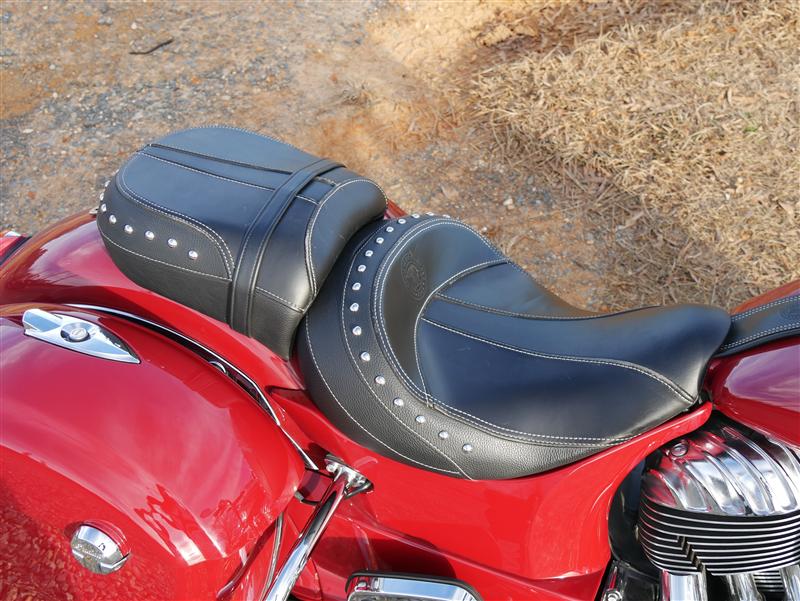 | | |
| --- | --- |
| The Springfield's fuel gauge and instrument displays offer a couple more branding opportunities and incorporates the Indian Motorcycle red-and-tan theme. The motorcycle starts by pressing the button on the upper right of the dash panel. | The motorcycles security system is activated with a key fob that needs to be nearby for the bike to start. Many cars now turn on this way. No need to put a key in the ignition. The key shown here is used for the saddlebags although this bike is equipped with a remote locking system. You can lock and unlock the saddlebags by either pressing a button on the tank dash panel or buttons on the reverse side of the fob. |
| I like the layout of the analog speedometer but it's position on the tank is a far look down for my tall torso. I have to completely take my eyes off the road to glance down to see how fast I'm going. In fact, one scary moment happened when I was playing with the LCD display and didn't see an oncoming car enter my lane. Thankfully, Mary warned me via our Sena 20S communicators! | Despite turning your attention off the road, the LCD readout offers a lot of useful information. While a tiny digital clock and the gear you're in is always displayed, you can toggle through the following larger readouts: trip 1, trip 2, RPM, outside temperature, current voltage, average mpg, fuel range remaining, front tire pressure, rear tire pressure, and odometer. |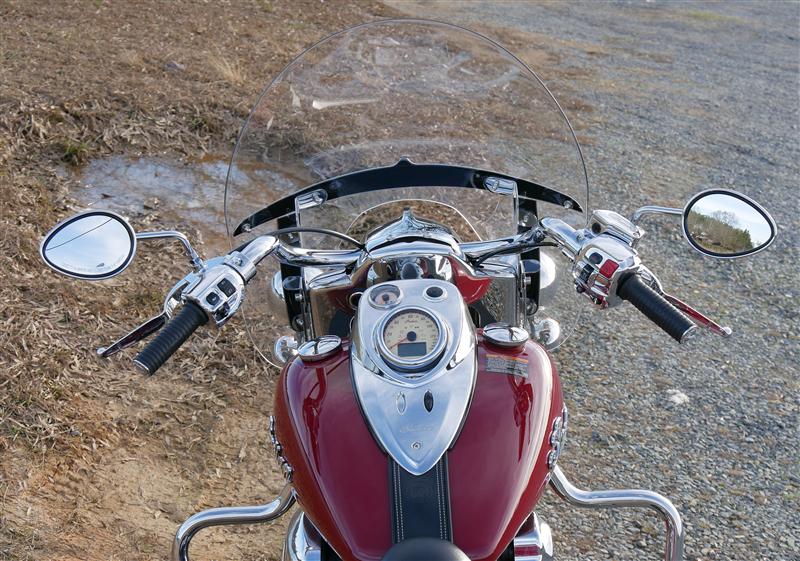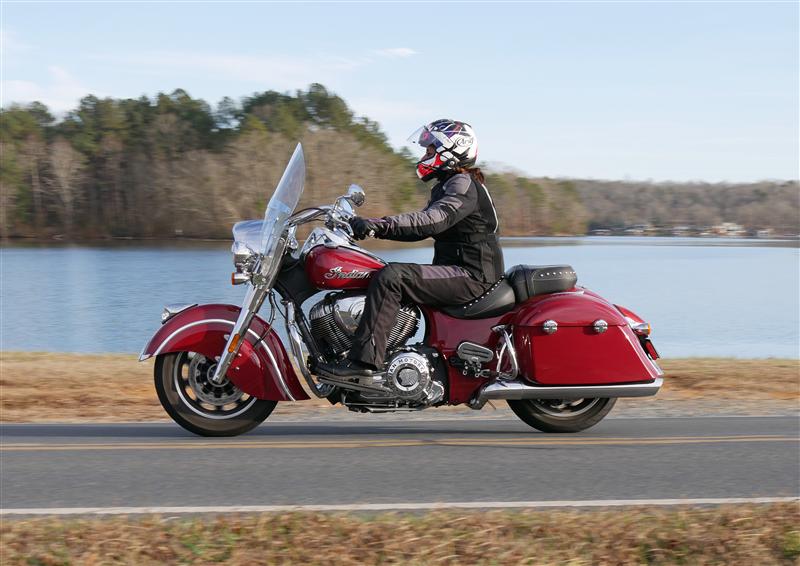 | | |
| --- | --- |
| The long floorboards mean that you can choose different positions for your feet. That's a big plus for a bike that's meant for long days in the saddle. | Even the passenger gets a small floorboard. Whats unique here is that these are three-way height-adjustable. Using tools, you can position them up or down from the stock middle position, so your passenger gets just the right leg position. This is a special detail that sets this tourer apart from its competitors. |
| | |
| --- | --- |
| The grips feature that very familiar logo and a comfortable ribbed pattern. Just like the rest of the bike, even the chrome switch housing is stylish. | The right side control housing is quite a bit larger and includes another touring bike must-have: cruise control. My only problem with this setup is that the buttons to set and adjust the cruise control are too far for even my long thumbs to reach without taking my hand off the grip. I wish the chunky chrome housing was a lot smaller which would make it an easier reach. |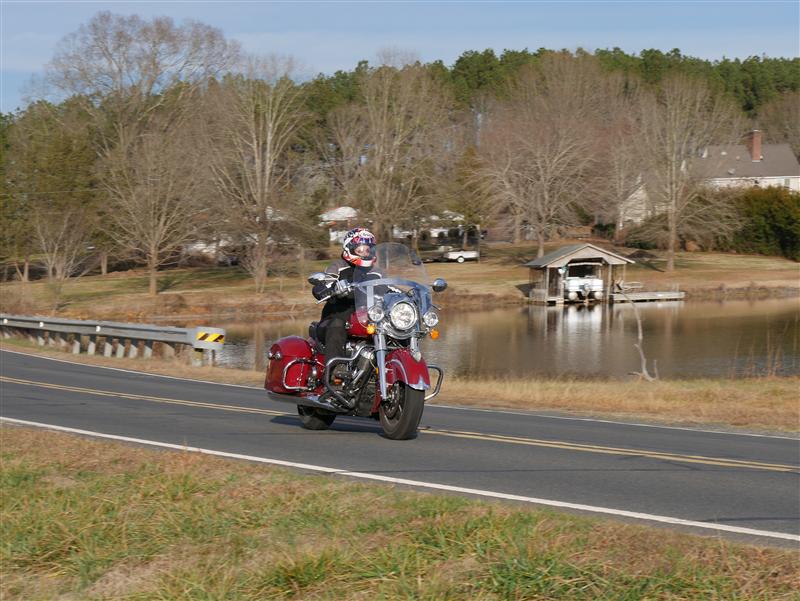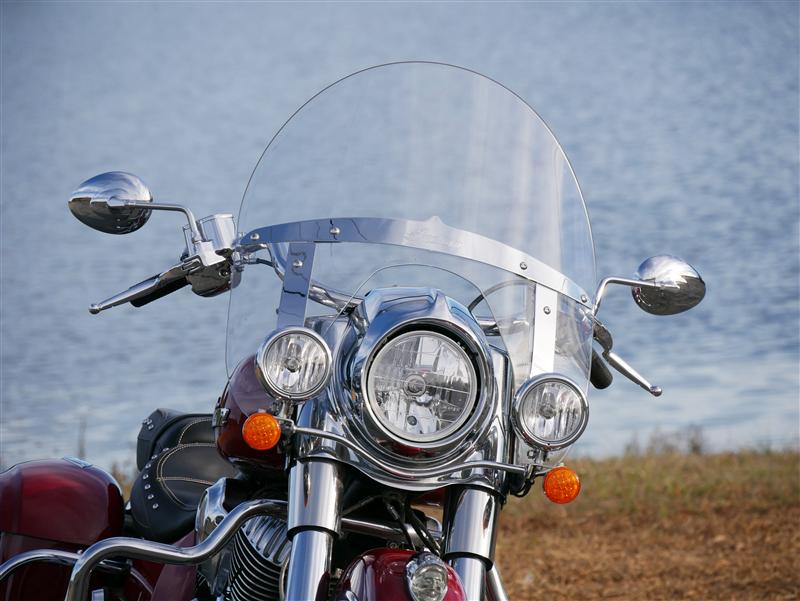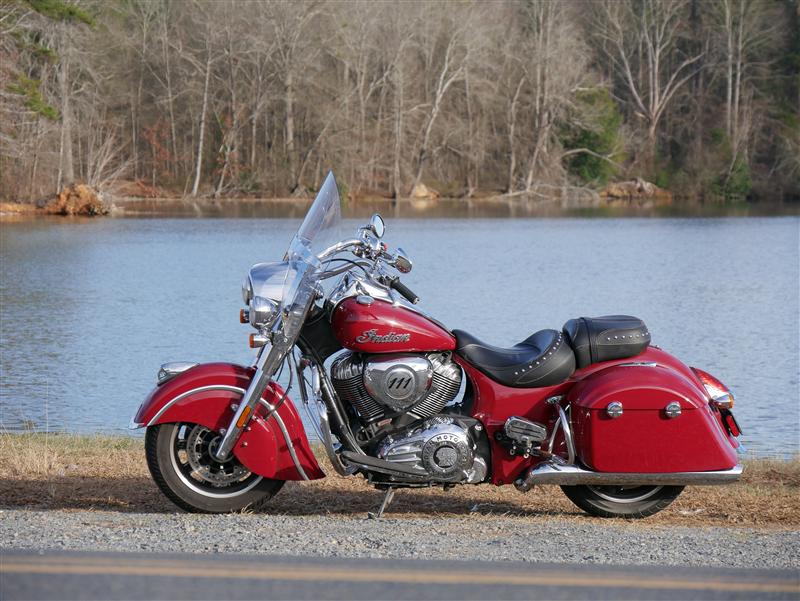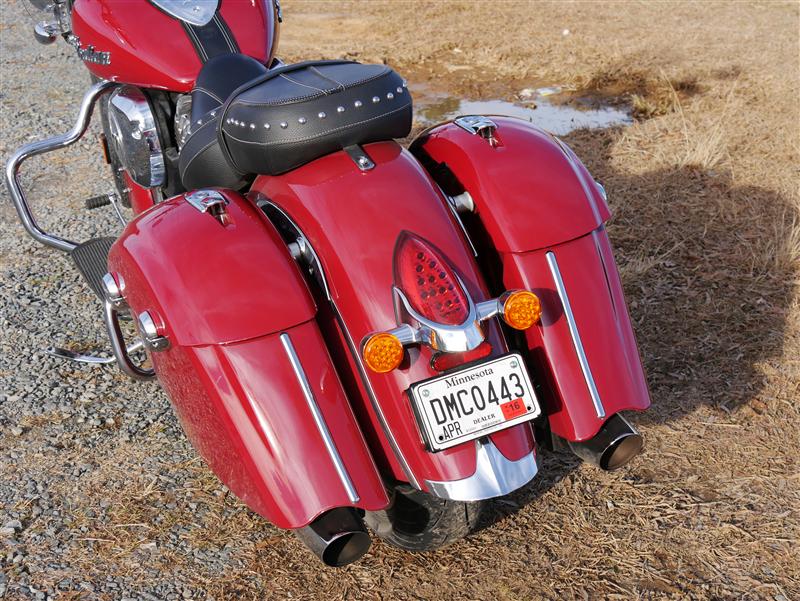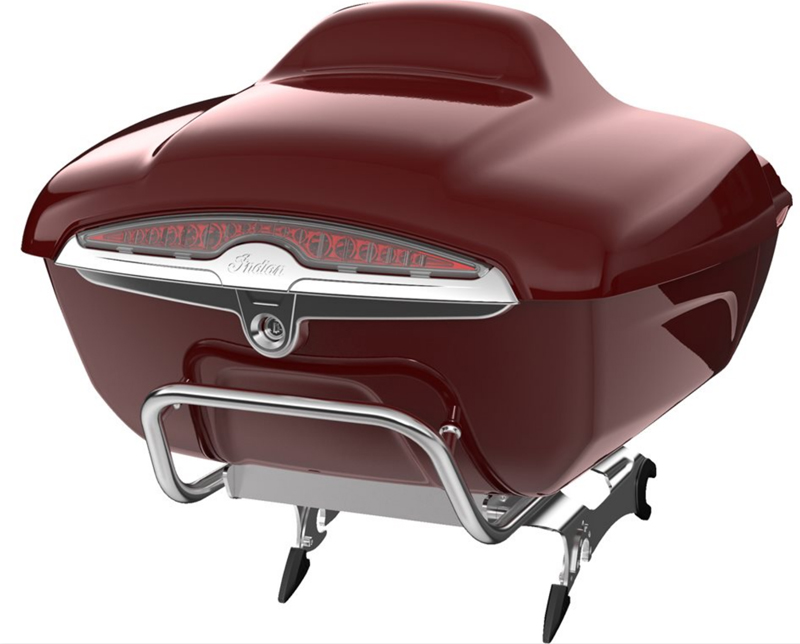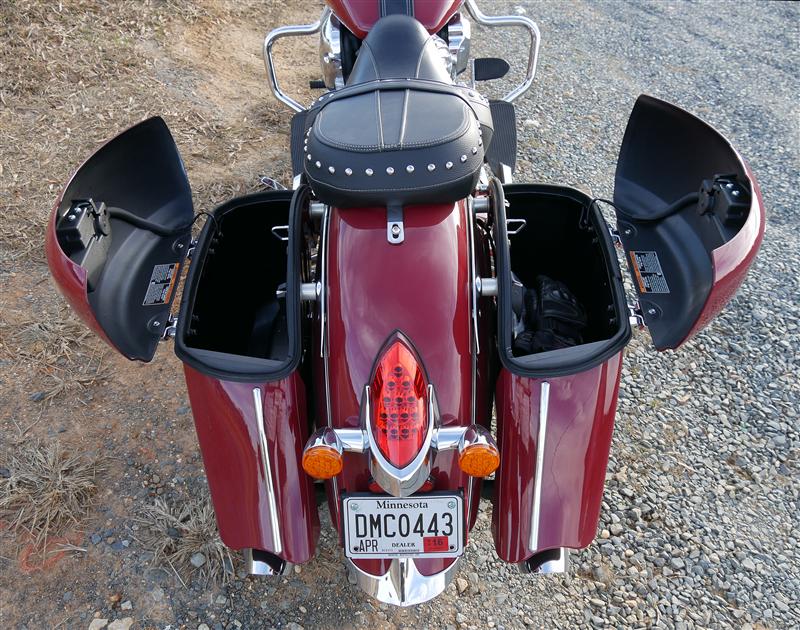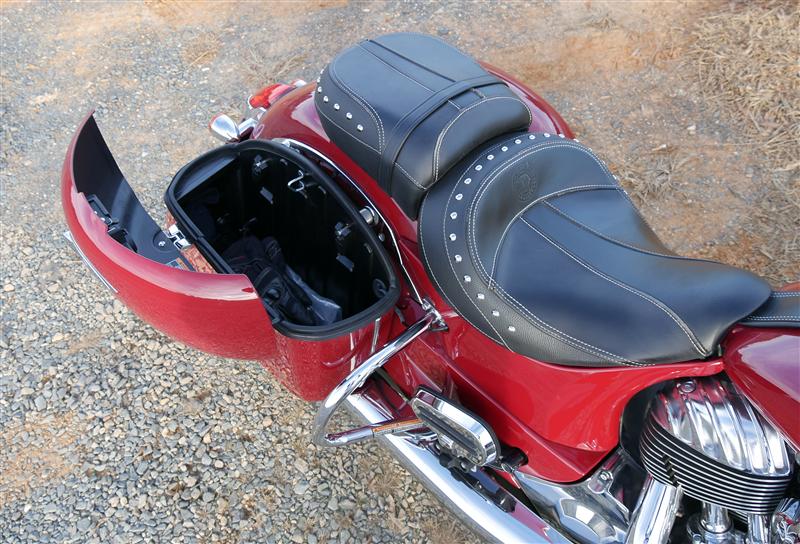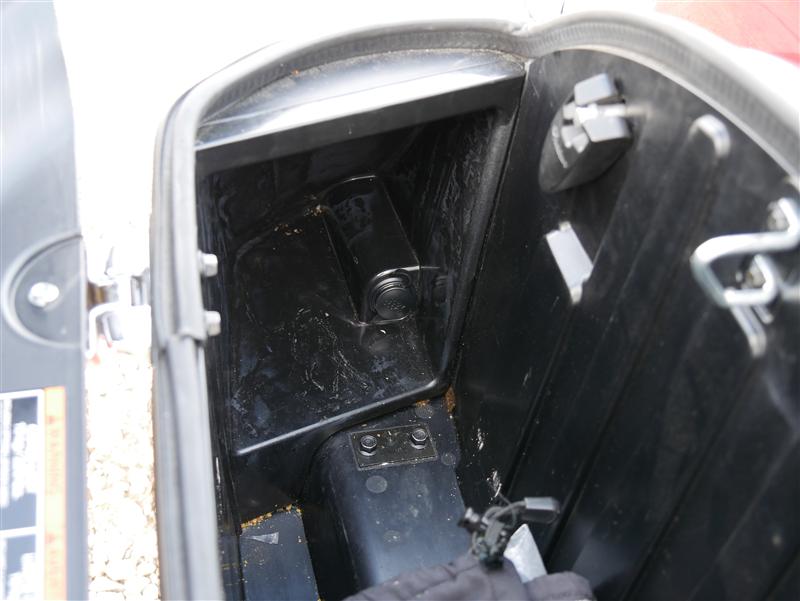 Specs At A Glance: 2017 Indian Motorcycle Springfield
Engine Size: 111ci (1811cc)
Seat Height: 26 inches
Weight: 862 pounds
Fuel Capacity: 5.5 gallons
Colors: Indian Motorcycle Red, Thunder Black, Steel Gray over BurgundyMetallic, Blue Sapphire over Star Silver
Price: $20,999 (black); $21,449 (red); $22,099 (gray/burgundy; blue/silver)
WRN Recommendation:
The Indian Springfield is an excellent option for American air-cooled V-twin riders who like lots of power and touring comfort without being "too big to handle." Dont let the long length and weight spec steer you away from giving this great bike a test ride. Furthermore, the Indian Motorcycle brand supports women riders as evidenced by its marketing campaigns and womens gear options, something worth considering when looking to purchase a new motorcycle.

Related Articles
Top 5 Touring Motorcycles Women Are Riding Now
Motorcycle Review: Indian Scout
Review: Indian Motorcycle Scout Sixty
Video Review: Sena 20S Bluetooth and Prism Camera