I always love hearing the stories of how women and men learned to ride a motorcycle. Some people learned to ride from a parent, a friend, or husband. But I love to brag that I actually taught my husband to ride.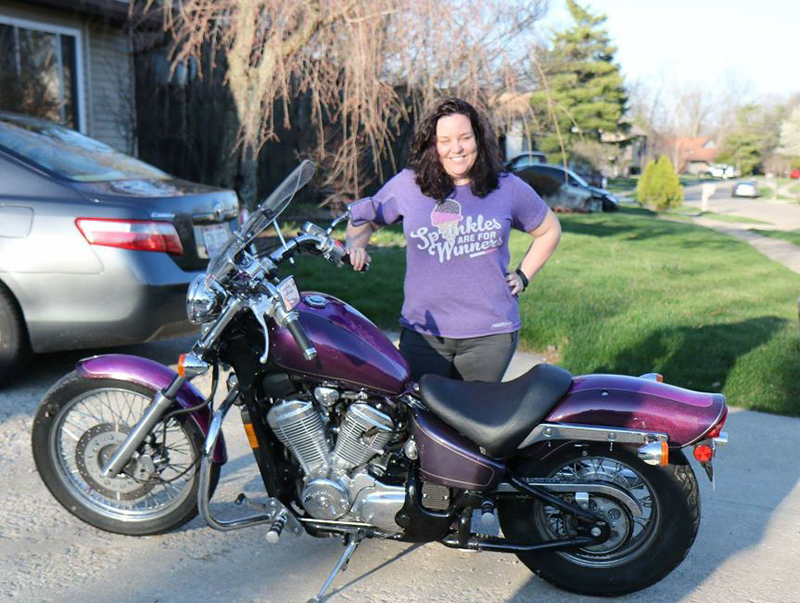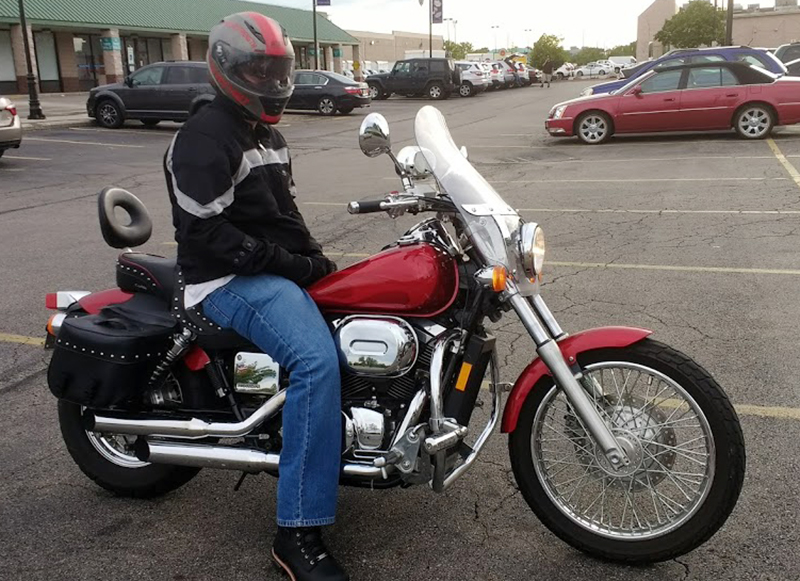 Several years ago I received a promotion at work which required me to be around motorcycles. I figured since I would be working with them, it only made sense to learn how to ride. I took a beginning rider course and was immediately hooked. I went out and bought my first bike, a Honda Shadow VLX, the same day I got my endorsement.
I really enjoyed riding and it showed. My husband, Joe, noticed all of the new friends I was making and the awesome adventures I was going on. Eventually he got curious enough and wanted to learn too. So, I took him to a nearby parking lot and showed him how to ride using my own motorcycle. After a few sessions in the parking lot, he was ready for the open road.
I would follow behind him in the car while he navigated the streets of our neighborhood on my motorcycle. He gained more confidence with each ride and before long he was riding my bike more often than I was! This had to stop, so I had a friend paint "our" bike purple. This helped a little, as my husband did not want to be seen riding around on a glittery purple motorcycle. But he had the passion for riding, so a few months later I bought him his own bike for his birthday, a Honda Shadow Spirit 750.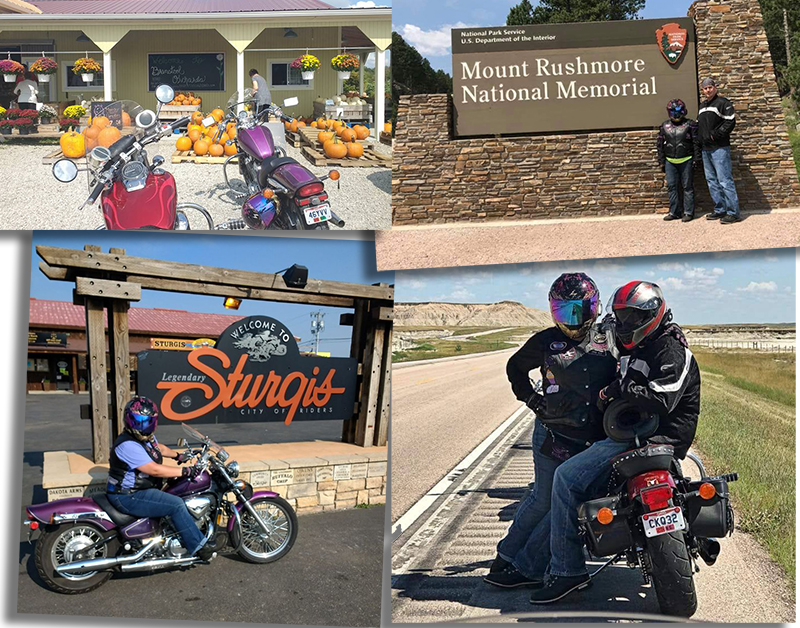 I enjoyed teaching my husband how to ride so much that a few years ago I actually became a certified motorcycle instructor. Now I get to teach new students every weekend and introduce them to this sport that has been such a blessing in my life.
---
Related Articles
9 Ways to Find a Motorcycle Riding Buddy
Meeting Her Next Husband Leads to a Love of Riding Motorcycles
Your Stories