Recipient of the Strider Inspiration Award, Marilyn Stemp is one of a handful of women in media who has made a living working full time in the motorcycle industry. A publisher, journalist, editor, project consultant, inductee in both the Las Vegas Motorcycle Hall of Fame and Sturgis Motorcycle Museum Hall of Fame, Marilyn's influence in motorcycling goes well beyond the industry, even reaching hundreds of toddlers learning to balance two wheels for the first time.
Passionate in helping more kids to learn to ride bicycles (which is often the precursor to a future passion for motorcycling), Marilyn dedicates much of her time and effort to help support the All Kids Bike program which places kindergarten physical education learn-to-ride programs into public schools for free.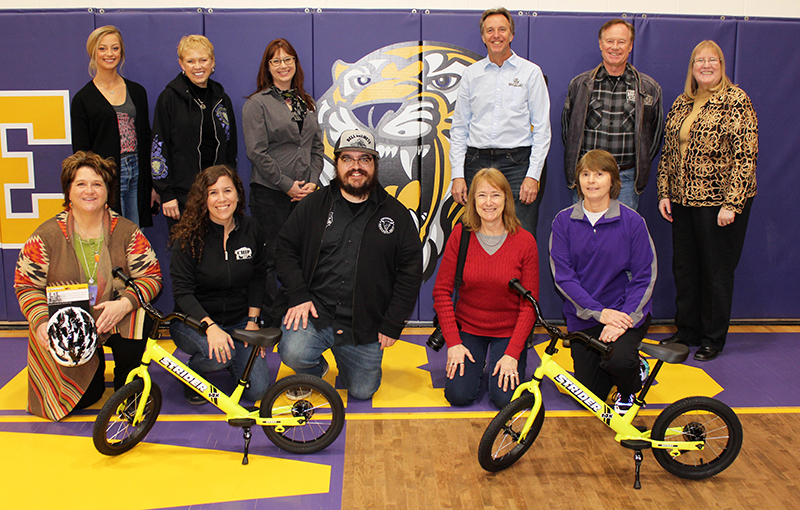 Marilyn's influence in motorcycling stems back to 1989 when she was first introduced to motorcycling by her husband, Dennis.
"I met Dennis while we were working at a commercial printing company," she says. "Dennis was an entrepreneur and a longtime rider. He had several shops and loved to tinker in the garage. He was also a visual artist who traveled in a hippie van to art shows back in the day. With my degree in journalism, good business sense, and general nerdiness, we spent evenings dreaming about starting a new business. In 1989 we combined our skills to publish IronWorks, a national V-twin motorcycle magazine. We thought it would be fun!"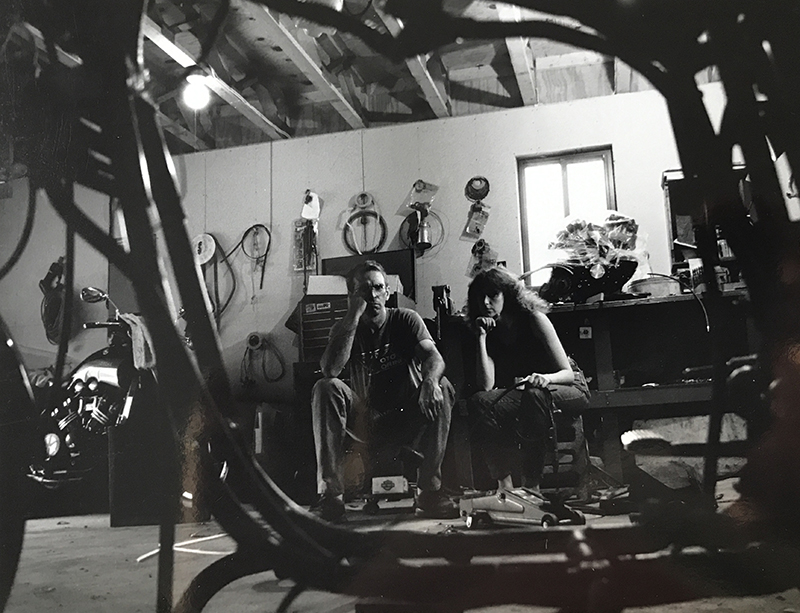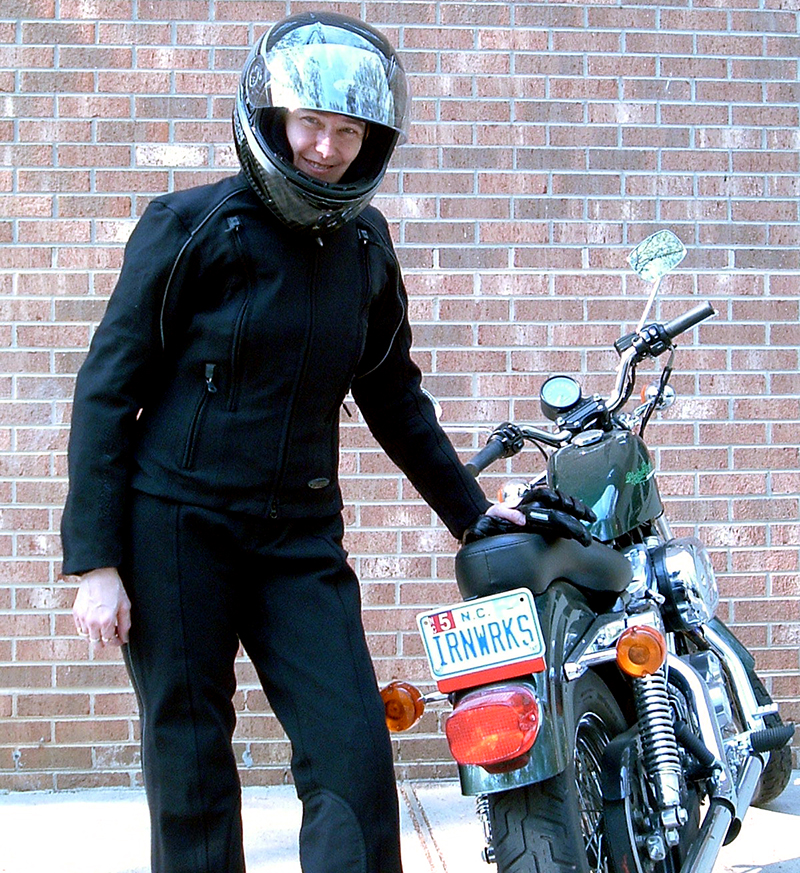 When Dennis passed away in 2000, Marilyn was pushed to move forward from the pillion to take the handlebars at IronWorks. But when the downward spiral of print magazines was clear, she decided it was time to go back to the publication's roots, launching Iron Trader News online in 2014.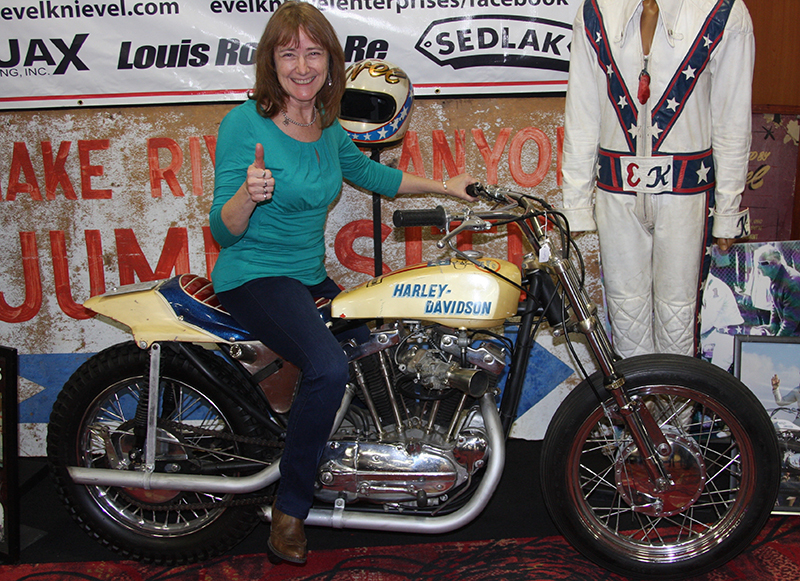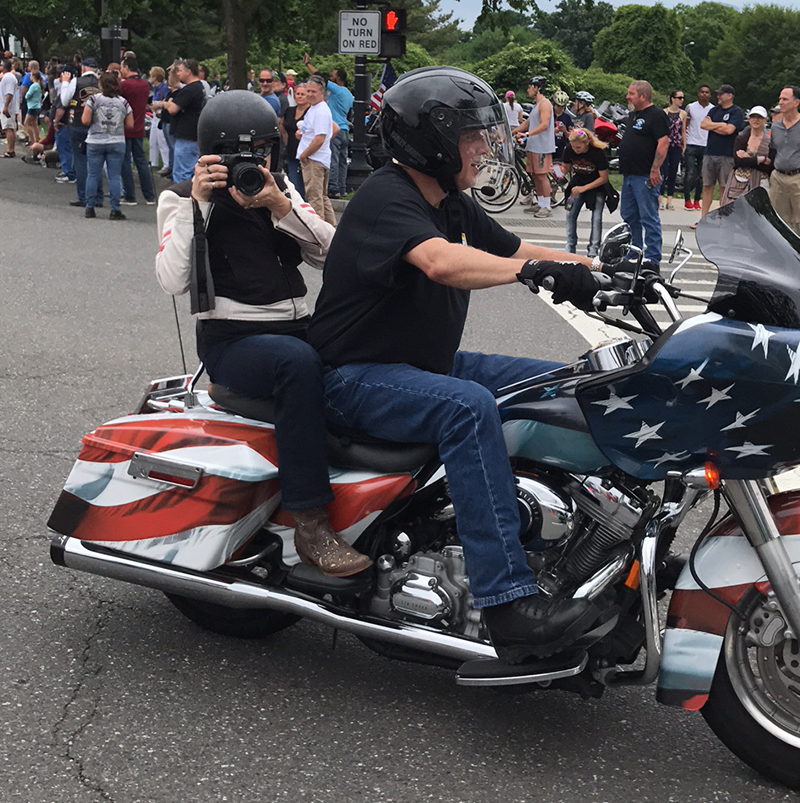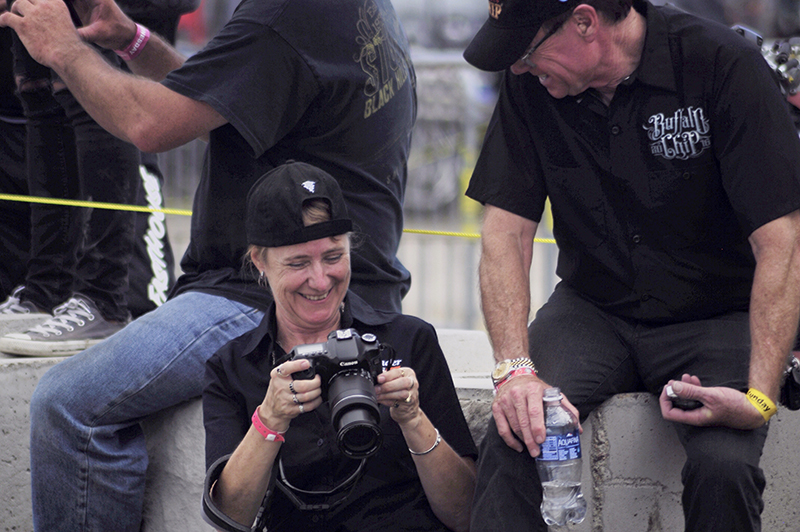 In addition to her continued work on Iron Trader News as well as several other motorcycle-specific books and newsletters, Marilyn juggles consulting projects for the Sturgis Buffalo Chip (aka "the Chip") including the Biker Belles Ride, Wild Gypsy Tour, and Motorcycles As Art Exhibition, curated by pro photographer, Michael Lichter. But as if this isn't enough work to keep one woman busy, this superwoman who goes between living and working in her tiny house right at the Chip and her North Carolina home has yet another passion: teaching kids to ride bicycles!
Remember the first time you rode a bicycle?
There's a natural connection between the joy of learning to ride a bicycle as a child and that same feeling of euphoria when you ride a motorcycle. That's what drew Marilyn to get involved with All Kids Bike (AKB), an initiative by Strider to place kindergarten physical education learn-to-ride programs into public schools for free, using funds raised through donations and fundraising.
Along with Jeff Najar, Marilyn started producing the annual Flying Piston Charity Breakfast at the Sturgis Buffalo Chip in 2015. Strider customs were introduced to the benefit in 2018 and have featured creations by some of the motorcycle industry's most prominent custom builders. Last year, Women Riders Now even got to participate in the almost all-women's builder panel and donated our very first custom, which you can read about here.
All of the Flying Piston Benefit Tiny Custom Striders contribute to the AKB program by being auctioned by Mecum Auctions each year and have brought in more than $25,000 to date!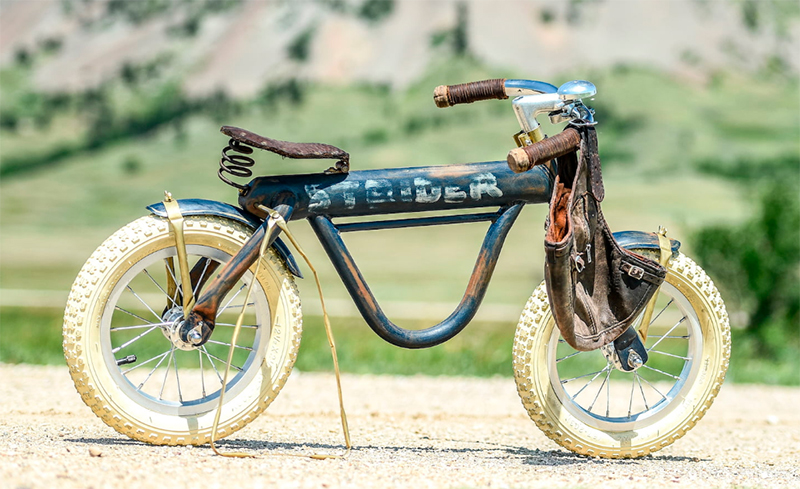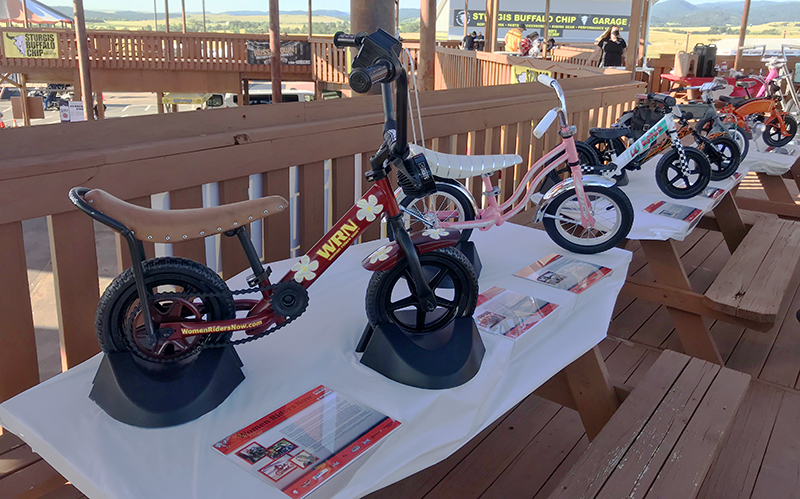 Marilyn was honored when she was inducted into the Sturgis Museum Hall of Fame in 2018, the same year the Tiny Striders became part of the Benefit Breakfast. She recalls, "It was the year the Hamsters organization (a group of high-profile custom builders) was inducted and it was a pleasure to have so many of my Hamster brothers in the room. People like Donnie Smith and Dave Perewitz had watched my back for years and enabled my survival. The same is true of other motojournalists and editors, the people who in any other industry would be called competitors." She continues, "That's the community of motorcycling I've been privileged to be a part of. I never take those relationships for granted."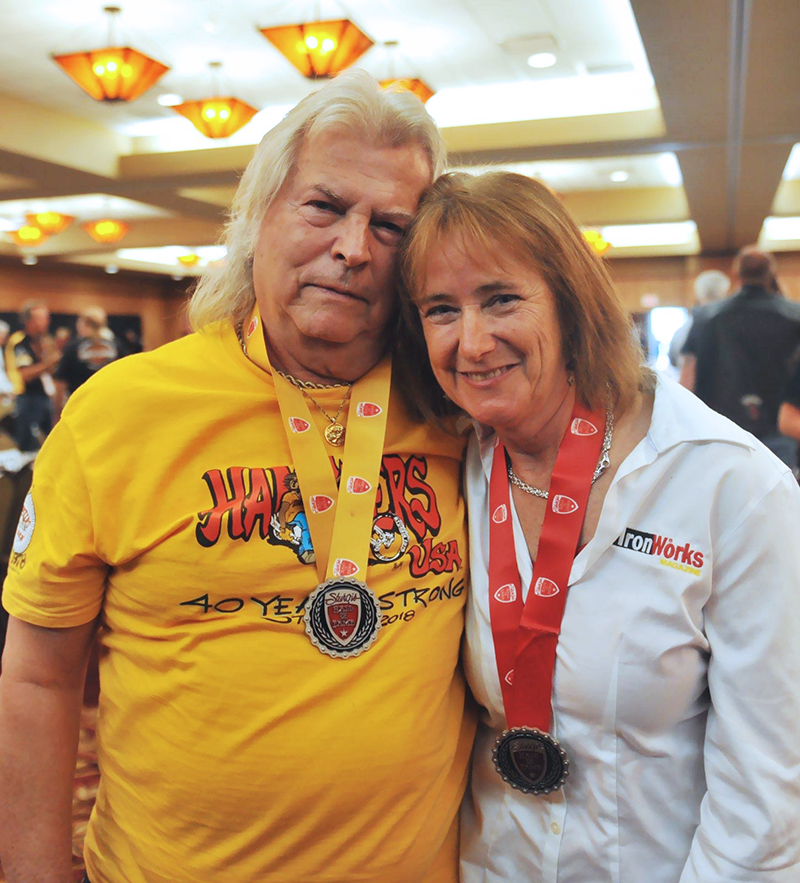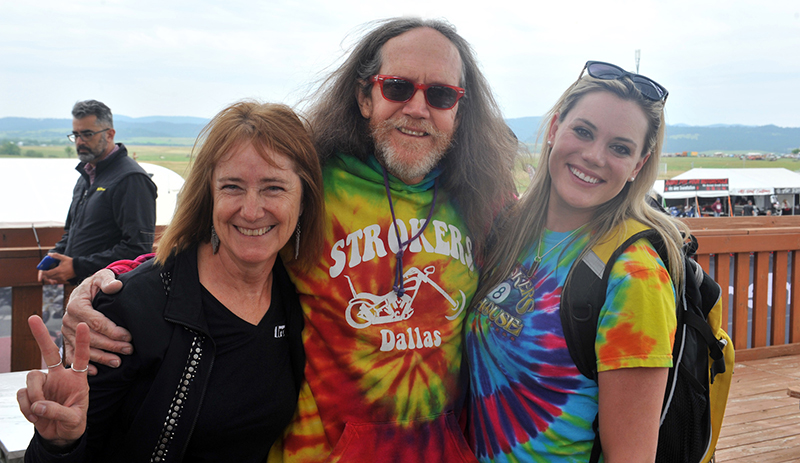 In 2020, Marilyn was especially touched when she was presented with the well-deserved Strider Inspiration Award, earned for her role in promoting new rider initiatives and empowering young women, men, and returning veterans to pursue the industrial arts.
For 2021, Marilyn is excited to bring the Flying Piston Benefit Breakfast to Daytona Bike Week. If you are heading to Daytona or Sturgis, be sure to check out the Tiny Strider Customs, say hello to Marilyn, and offer your support. Information is below:
Daytona Bike Week Flying Piston Benefit Breakfast
March 7, 2021, 9:30 a.m.
Bruce Rossmeyer's Destination Daytona
Tickets are $20 in advance, or $25 at the door
Sturgis Motorcycle Rally Flying Piston Builders Benefit Breakfast
August 8, 2021
Buffalo Chip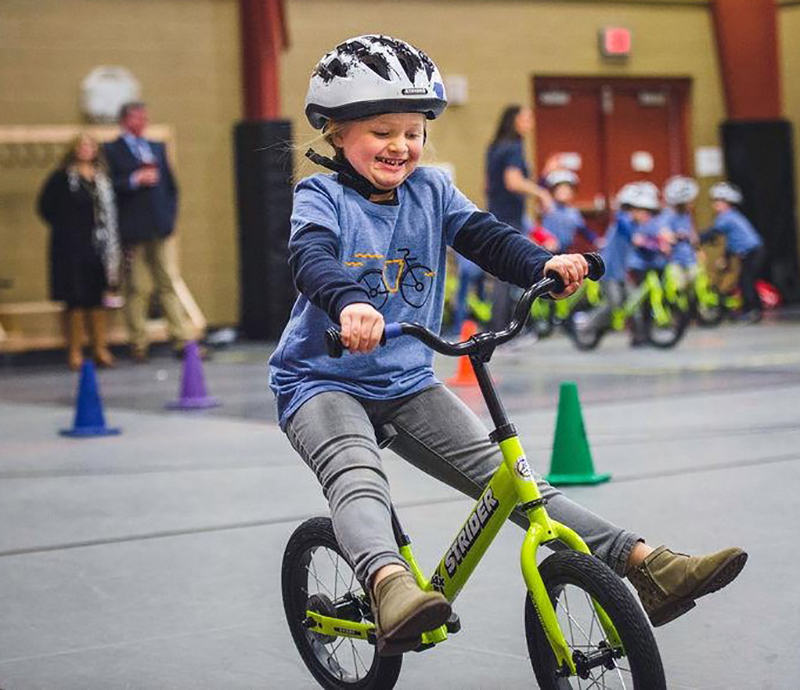 You and your riding group are encouraged to start fundraising to help the AKB 501(c)(3) organization to get more kids on bikes. Marilyn suggests visiting the AKB website to learn about what you can do. "It's easy to donate, but also if you know a school that wants the program, put them on the list," she says. "It costs about $5,000 to sponsor a school—not a lot of money for a program that last at least 5 years. It includes a full curriculum for the teachers, plus pedal kits and helmets. The tiny bikes are simple and easy to maintain."
"The day your group delivers the bikes to the school is one you won't forget!" Marilyn exclaims.
It is this humble and giving nature that makes Marilyn Stemp one of the nicest and well-respected people in the motorcycle industry.
---
Related Articles
Women in Motorcycling Pioneer Profiles
WRN Calendar of Events
Profiles
Wild Gypsy Tour at Sturgis