My very first ride on a motorcycle was when I rode as a passenger on my husband's Harley-Davidson Softail Heritage Classic. I remember telling him to slow down in the parking lot we were in and he informed me that he was only going 15 mph. I still laugh about that to this day.
After riding as a passenger for a couple of years, I started riding my own motorcycle in 2017. My first motorcycle was a Harley-Davidson Dyna Street Bob. I gained lots of experience riding that motorcycle around town and even did several road trips on it. Near the end of my riding season in late 2021, I began to look for a bigger motorcycle. I knew I wanted saddlebags, cruise control, and ABS, features that my Street Bob did not have. I loved my Street Bob and had put more than 6,000 miles on it, but I was ready for a motorcycle that was built for touring.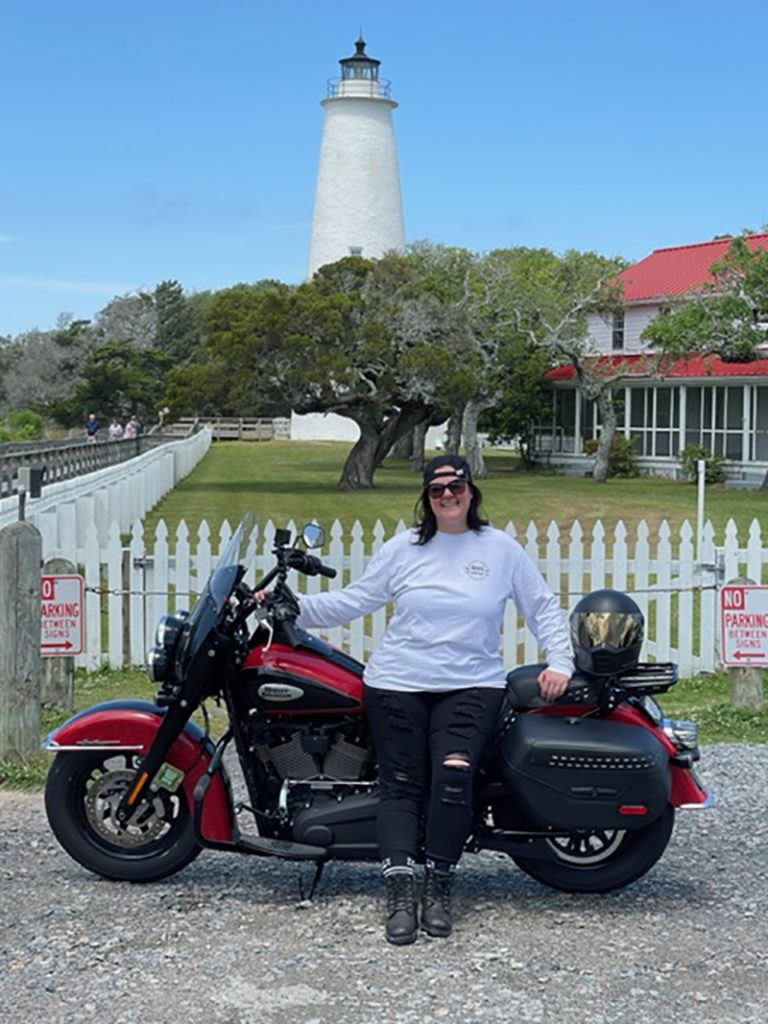 When Harley-Davidson released its 2022 models, I instantly fell in love with the look of the new 2022 Softail Heritage Classic 114. The new Heritage Classic models come with two styles of wheels, laced and cast, and I really liked the cast wheels on the red and black model. I considered calling my Harley-Davidson dealership just to see if they could track down one for me because I preferred to buy from them again. To my surprise, the dealership received the exact Heritage Classic on a Friday afternoon in February 2022. I left work that day and immediately went to the dealership to take a look at it in person. When I sat on that Heritage Classic in their showroom it felt perfect! I was even more in love with it. That evening I purchased my 2022 Harley-Davidson Softail Heritage Classic 114 in Redline Red/Vivid Black with the black cast wheels.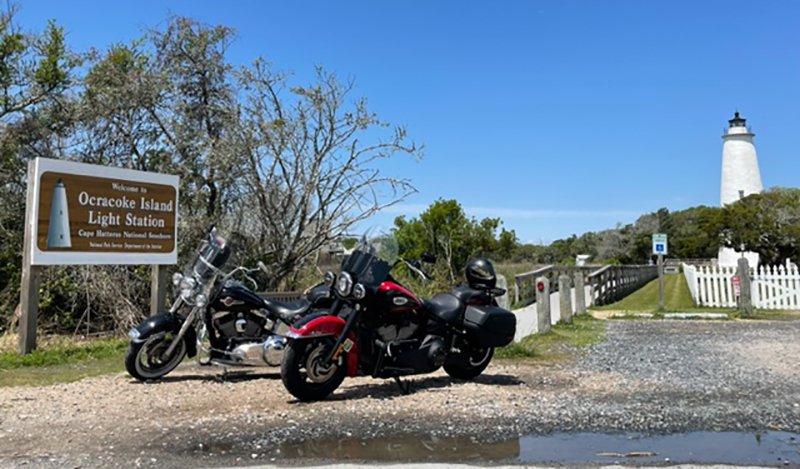 Although I have only had a few months with this Heritage Classic, I have already taken my biggest motorcycle road trip yet, traveling a total of 1,225 miles from West Virginia to the Outer Banks in North Carolina. This motorcycle rides so smoothly and the anti-lock brakes make me feel safer on the road.
While in the Outer Banks a Nor'easter storm rolled into town and I had to get off the island before coastal flooding began. I rode through heavy rain, strong gusts of wind, and even sand on the road as I made my way back to the mainland. It was an adventure and I was so impressed with the performance of my Heritage Classic. 
I already have another big motorcycle trip planned for June and I cannot wait to put more miles on my Heritage Classic. I think it was a great upgrade for me without going too big. I would highly recommend this motorcycle to any woman looking for a bigger motorcycle or for a motorcycle with more features. Overall, I am impressed and completely happy with my purchase. There are now two Harley-Davidson Heritage Classic motorcycles in my garage and my husband and I greatly enjoy riding them together and making memories along the way.