This summer, join fellow women riders to ride the hills and turns of Ohio's Windy 9 and rally together to benefit an important charity. The inaugural Athena Ride for Women, held in Athens, Ohio, August 10-13, 2022 will celebrate our sisterhood while supporting My Sisters Place, an organization that provides a safe haven and support system for those trying to escape abusive relationships.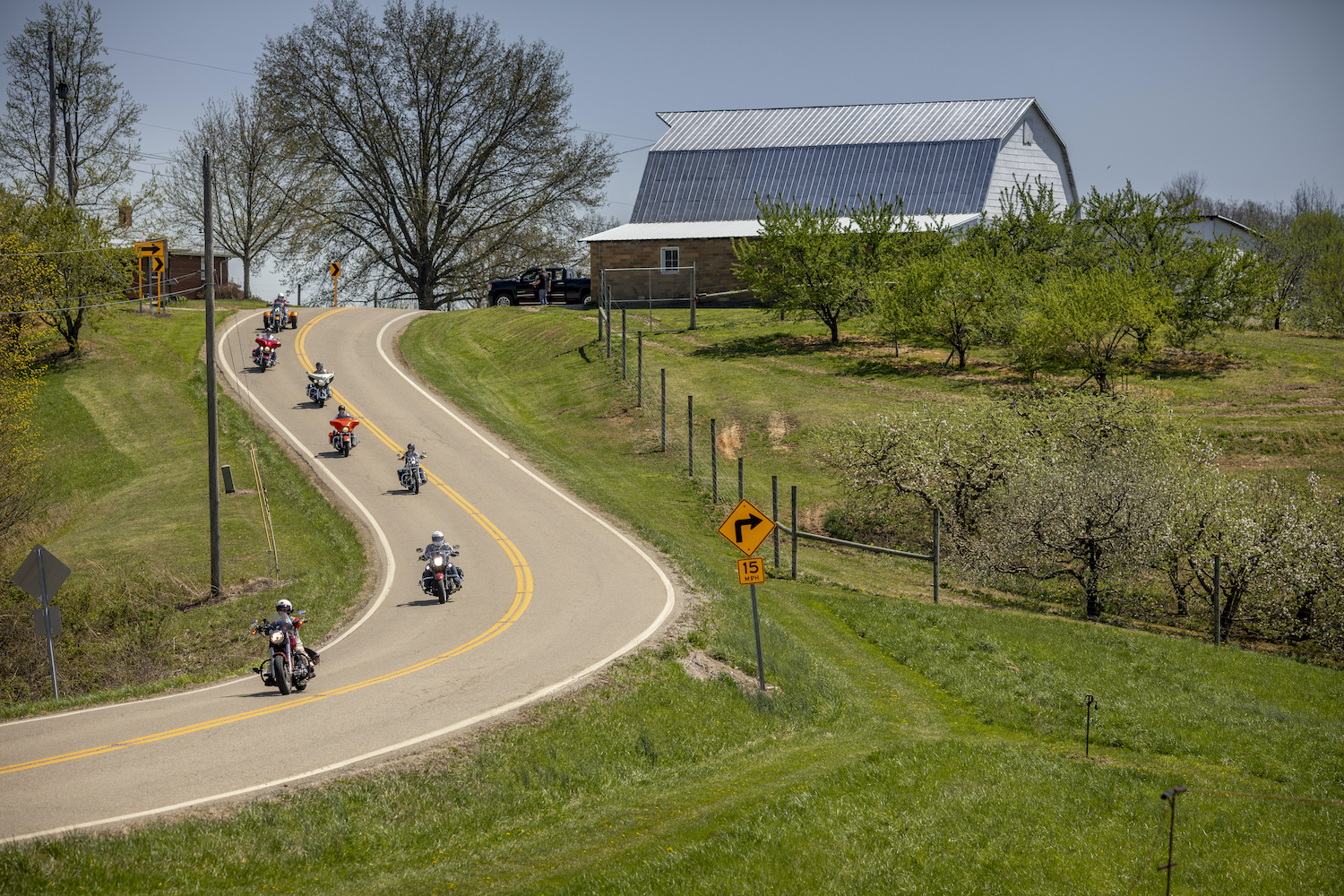 A New Event For Women Who Ride
The four-day, American Motorcyclist Association sanctioned event will be full of epic experiences, hosted in various locations along the amazing roads of Ohio's Windy 9. Ohio's Windy 9 is a motorcycling destination comprised of nine routes that begin and end in Athens, Ohio. The numerous of curves and elevation changes along these roads make them a popular destination for motorcyclists. We've posted the full Athena Ride for Women schedule, and highlight a few events below to help you plan to make the most of your adventure.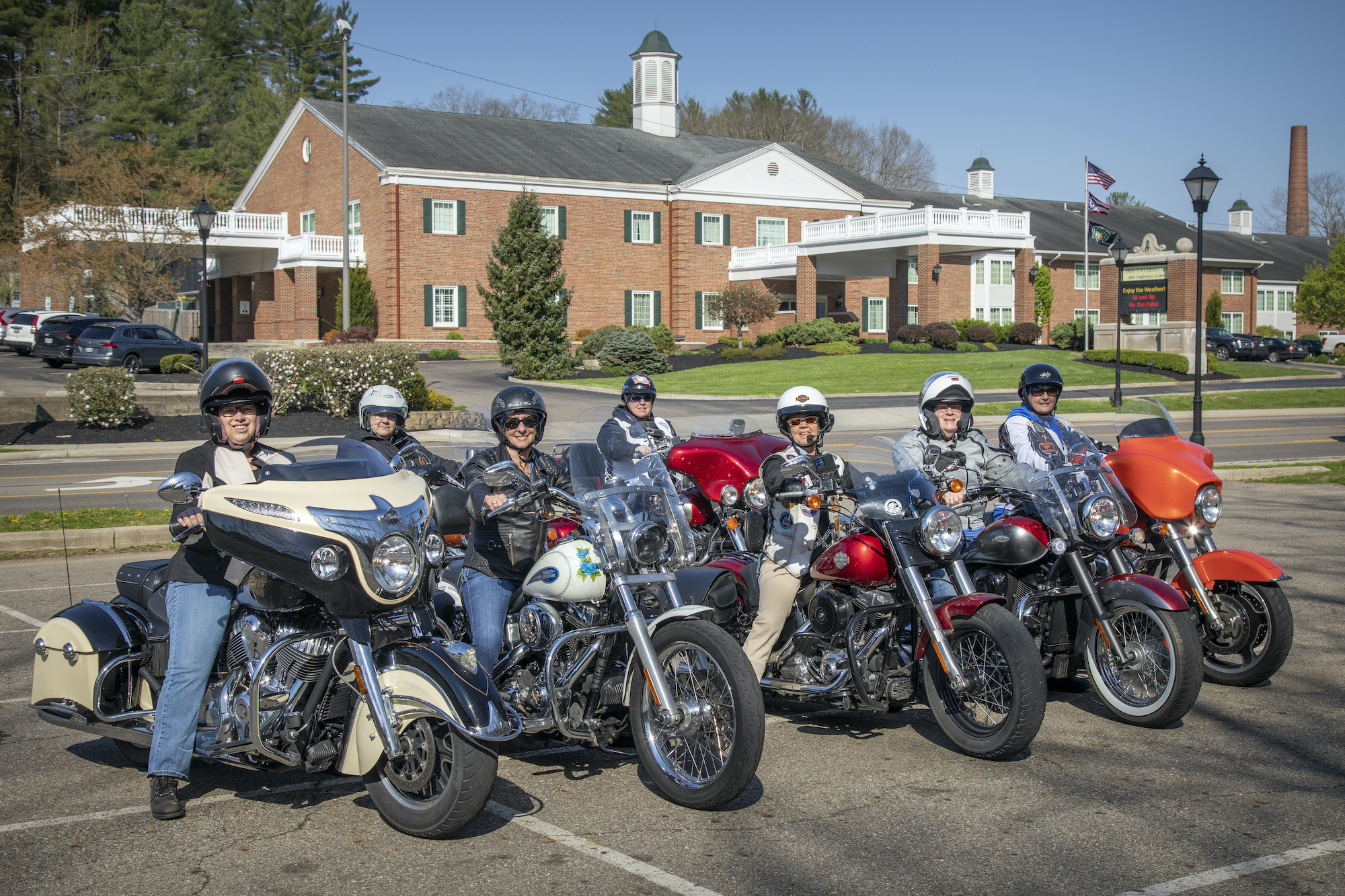 Arrive on Wednesday, August 10, and you'll find registration at the Ohio University Inn and Conference Center Ballroom between 12:00pm – 4:00pm. There, you can also explore the vendors and pick up your welcome packet and materials. Registration will be open all weekend in case you arrive later.
Head on over to Athens Sports Cycles around 6:00pm Wednesday evening for the Kick Start Cookout. You'll find free swag, free food, live music, raffles, and prizes to welcome you. Need some last minute shopping for the event? Athens Sports Cycles will be open late to ensure you are all geared up for the weekend.
How about adding Self Defense to your skillset? Cheryl Cesta has been a certified Empowerment Self-Defense Teacher for over 30 years, and will share her knowledge regarding awareness, intuition, verbal expression, immediate resistance and physical defense.
Are you ready to ride? The Road Ready Workshop will ensure you have all the knowledge about motorcycle maintenance and road readiness to get out there safely and well equipped. Each workshop will be held Thursday, Friday, and Saturday and space is limited, so don't forget to sign up in advance at the registration table.

Of course the event is definitely about riding too, so explore the Ohio Windy 9 on your own or join us for guided rides each day. All rides have a limit on the number of riders so sign up early at the registration table. Below are a few ride highlights, and check the Athena Ride For Women website for more details.
Thursday will kick off with a 92-mile guided ride through historic Appalachian towns and the beautiful Hocking Hills. Lunch will be at JimBo's Burgers and Beers, and riders will also visit Ash Cave at the Hocking Hills State Park.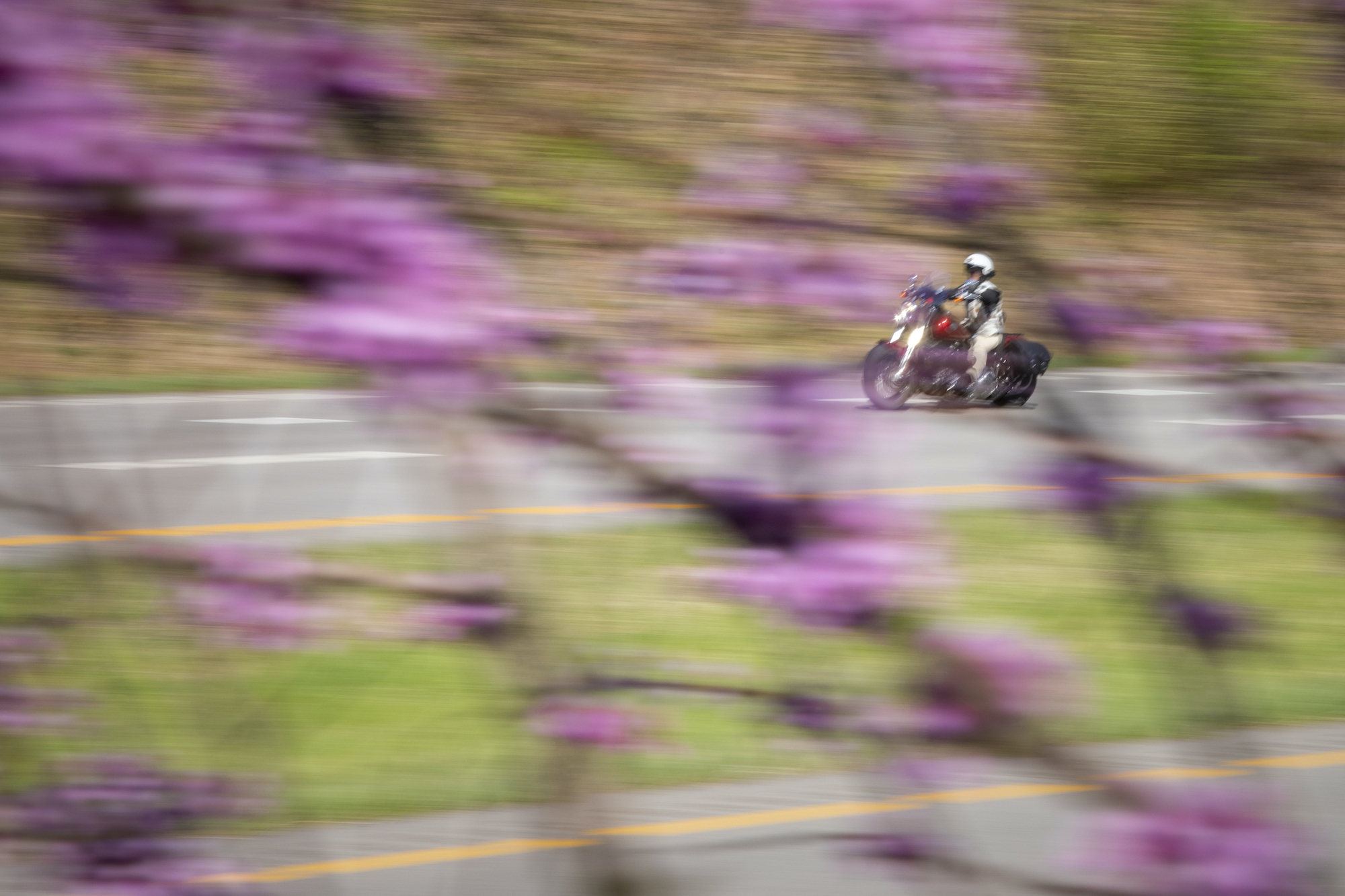 Thursday also offers a ride through Pioneer Pass. This 104-mile guided ride traverses ridge top roads passing farms with gorgeous views before descending into the valley where the Muskingum River meets the Ohio River in Marietta, Ohio. Riders will stop for lunch at Boathouse BBQ before circling back to Athens, Ohio.
The 87-mile guided Rim of the World ride will send you past amazing vistas and down into the Muskingam River Valley before coming back down Ohio 78. This route has a lot of variety and twists and turns. Lunch will be at the Stockport Inn and Restaurant in Stockport, Ohio.
The 60-mile guided Zaleski Zipper ride will take you on some nice twisty roads beneath the canopy of Zaleski State Forest. You'll enjoy a lunch stop at Lake Hope Lodge.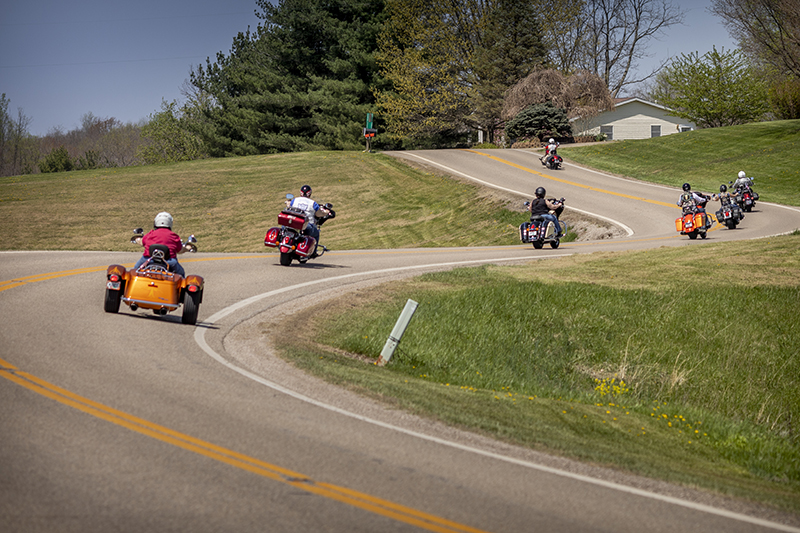 Purple Bike Parade and Party
Join the festivities Friday evening as we paint the town purple to show support for the work of My Sister's Place. We encourage you to wear purple gear and adorn your bike too! There will be an escorted ride from the Conference Center staging area through Uptown Athens. Look for live music, food, and fun throughout the town.