Tallahassee, Florida's capital might not be the first location that comes to mind for a Florida motorcycle festival. If you haven't been there, don't question it. You will quickly see what all the buzz is about. For this Florida native and motorcycle enthusiast, the location for the inaugural Tallahassee Bike Fest was a unique addition to the longstanding Daytona Beach Bike Week, Biketoberfest, and other Florida motorcycle events.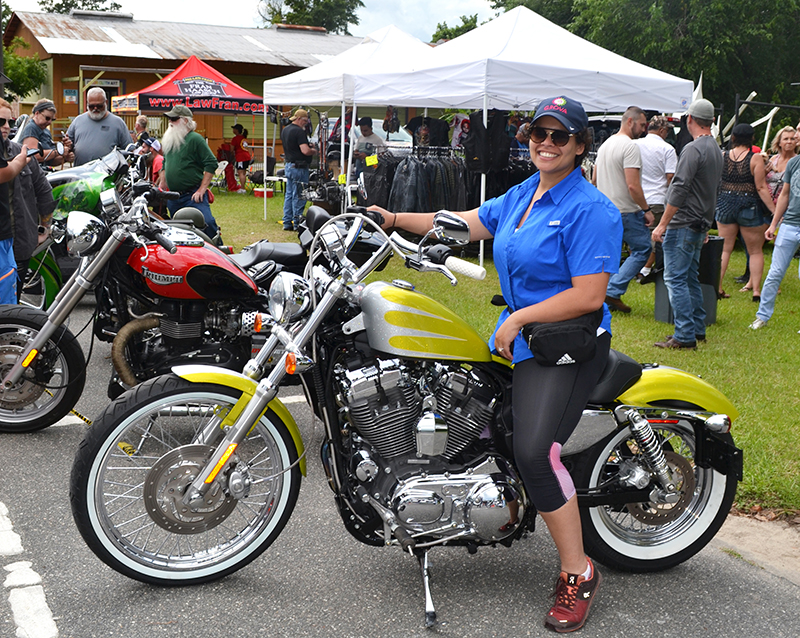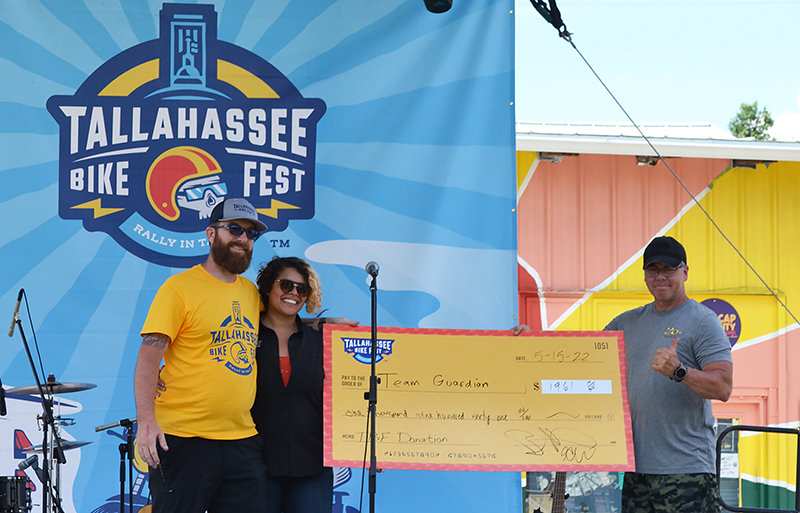 Splended Location in Northern Florida
The Tally Bike Fest setting was incredible. The historic Railroad Art District is a unique, urban, gypsy-like magical location. Railroad square is a WWII-era industrial warehouse park located on 10 acres reimagined into an urban core art district. Colorful murals adorn most buildings transforming industrial walls into works of art. An assortment of more than 70 shops and locally owned businesses (many owned by women) encircled the district.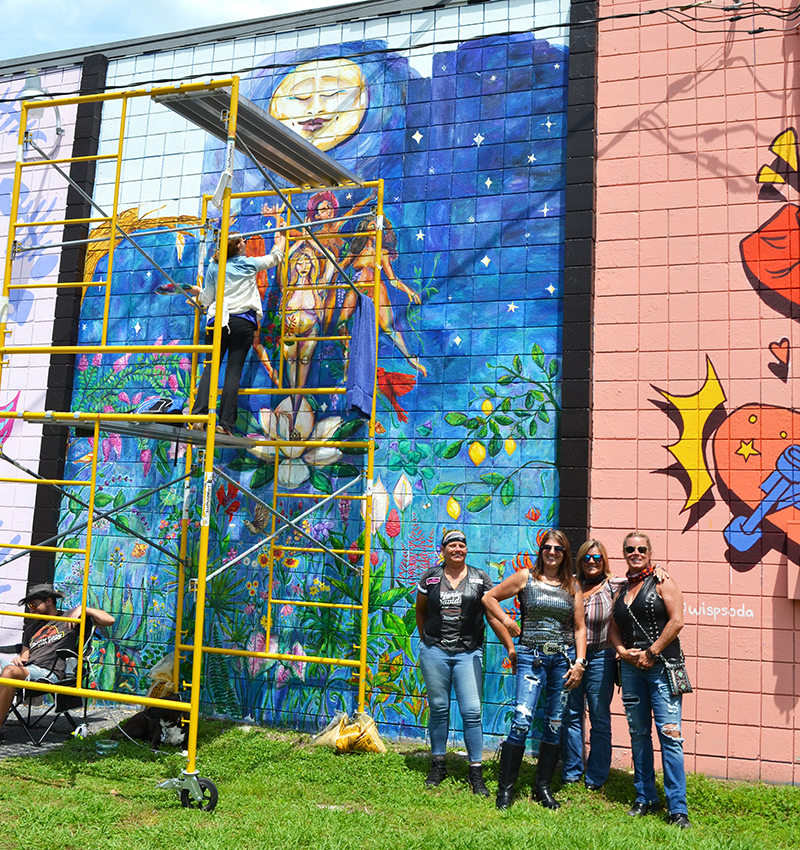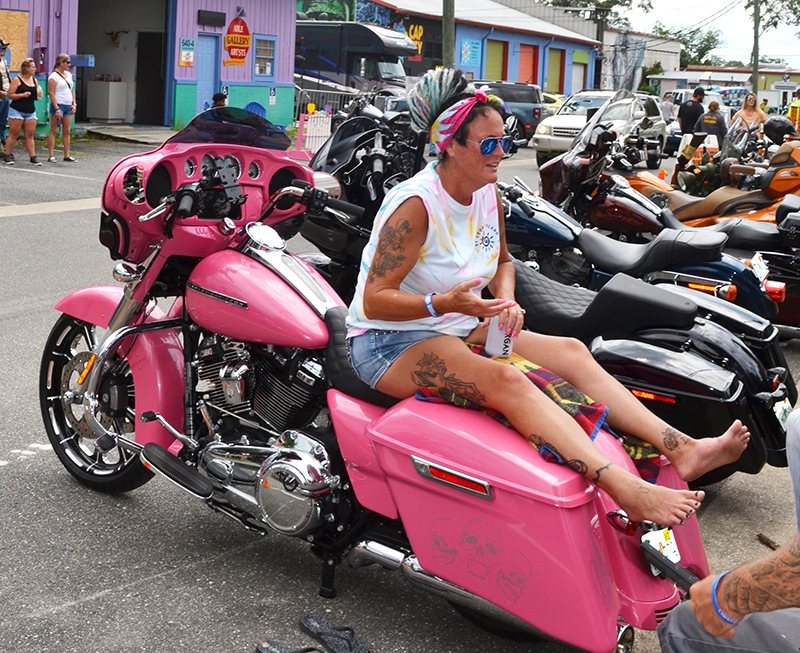 G gives much credit to her husband and parents for their help in getting this festival rolling. A host of friendly volunteers were present to lend a hand, offer directions, and simply greet everyone who attended.
The free event was very well planned. Bands rocked the event stage day and night free of charge. VIP tickets were available to purchase for $64, which included unlimited food and drinks for the entire weekend. It was money well-spent. The VIP tent offered a comfortable place to take a break, listen to the bands, make new friends, and get some food and beverages-- all with a great view of the event stage.
Several bands featured female leads. Headliner, The Jasmine Cain Band, rocked the stage Saturday night and blew the crowd away with their pure rock star performance playing beyond their scheduled time frame.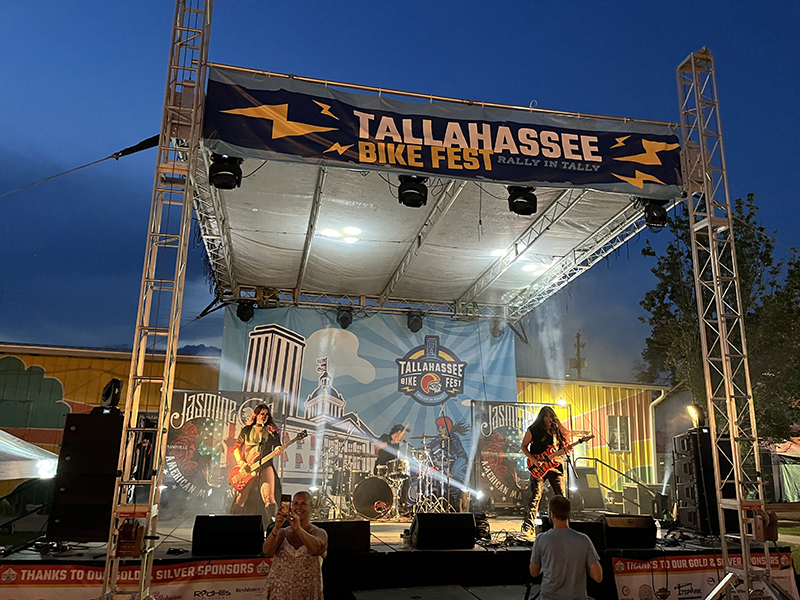 Riding the Tallahassee area is a must when visiting Florida. The coast is just a short hour away, and the route to get there is breathtaking. Canopied roads offer a different glimpse of the Florida that comes to most peoples' minds. There are hills, curves, and wooded roads to discover. A ride out to the coast will take you to a lighthouse to explore and restaurants that are neither chains nor ordinary. It's all quite a bit of the old Florida that begs for a porch swing and lemonade after your ride.
Rides were offered with local groups, or you could ramble off on your own with route details available. The popular GPS app, REVER, provided more than 20 hours and 730 miles of mapped rides. Riders were treated to one free map and a two-week free trial.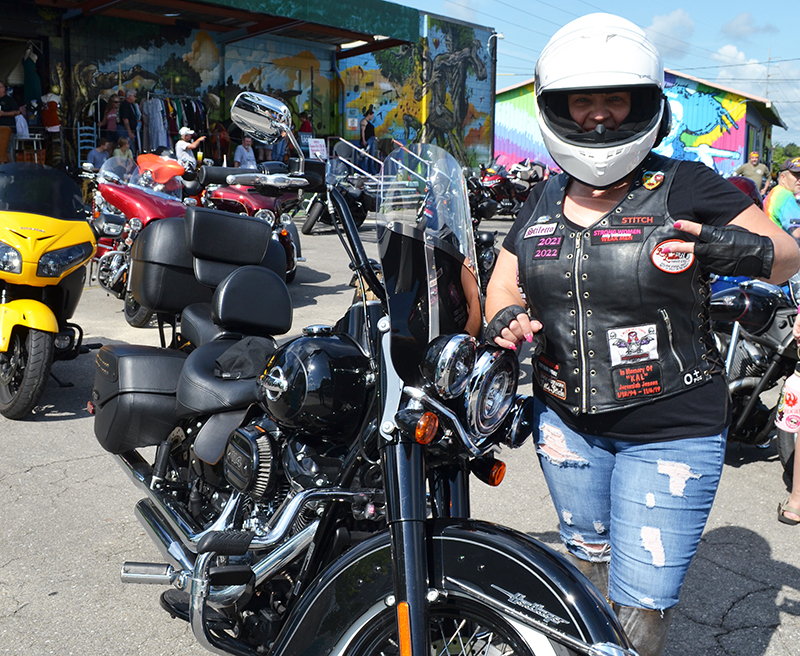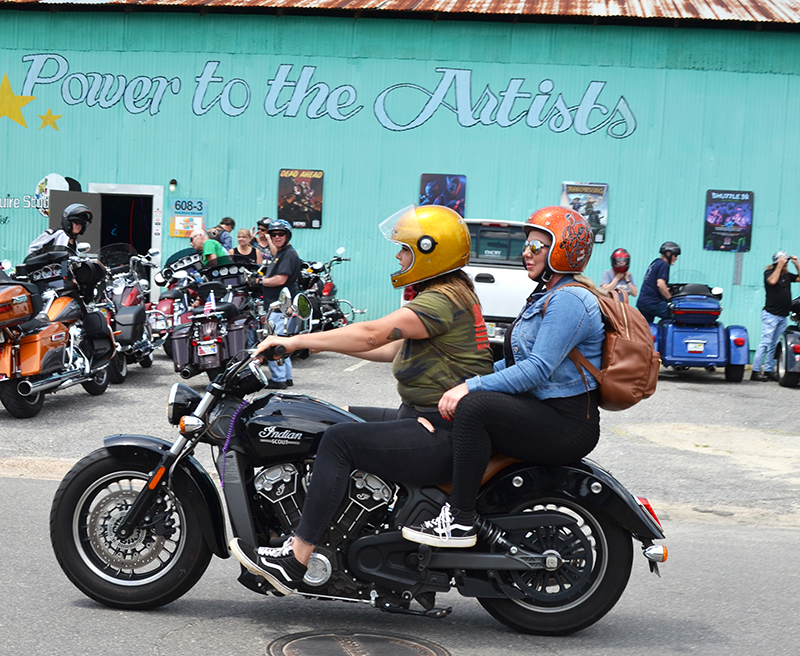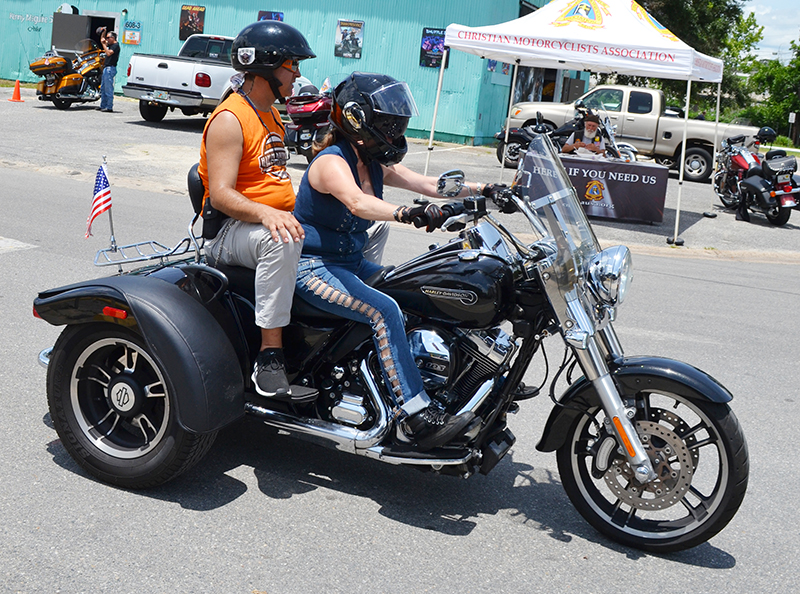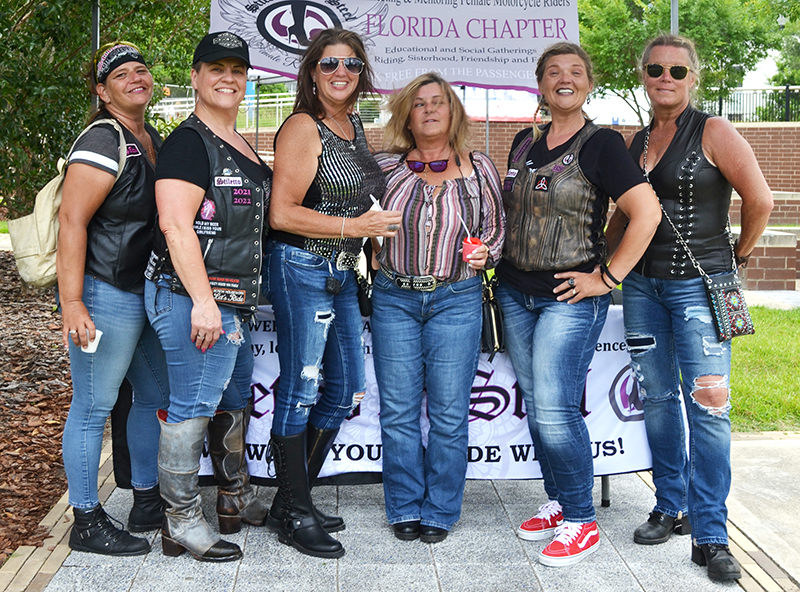 As a female rider, G made sure that women were central in this event, all the way down to an event t-shirt designed just for women. Women owned businesses and vendors were present and appreciated. The event was family friendly, and featured a kid's corner with face painting and games. Dogs were welcome too. 
Two bike shows brought out the best of the bikes. Several women owned bikes won places in the shows, including G's bike, Limone, which has an interesting backstory. Forced to sell her bike to make room in her budget, G was able to purchase her prized motorcycle back when finances improved. The bike was in the process of some weird "make-overs," so there was some work to be performed to restore it to its original state. She was thrilled to win First Place in Class.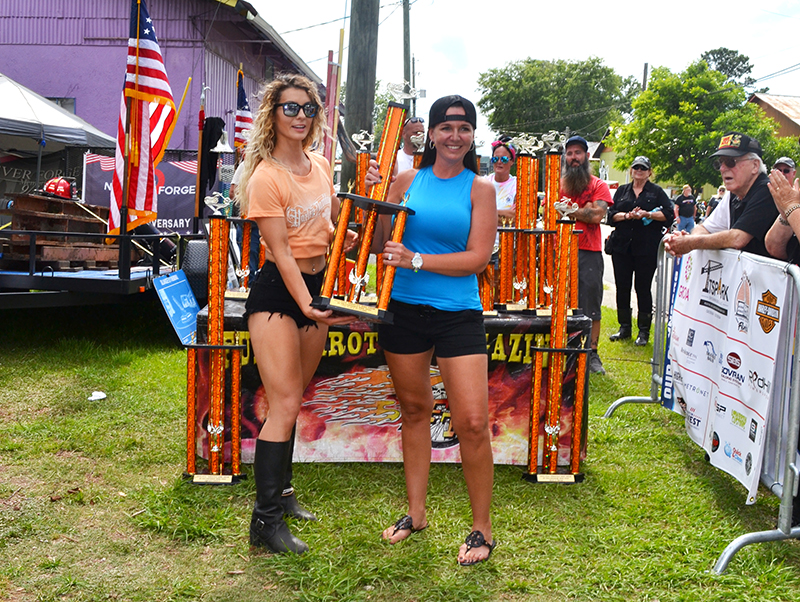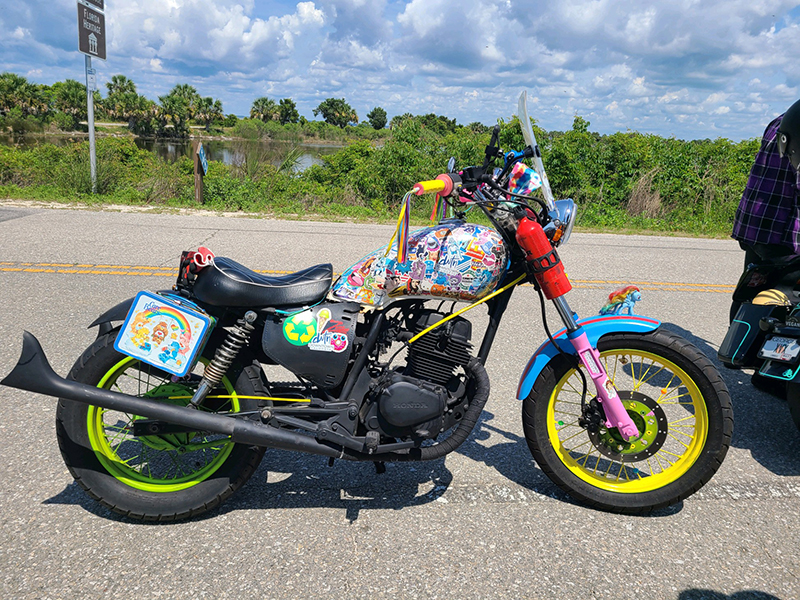 Accommodations were within short walking distances from the event. The local government and community gave G their blessings to hold this event, and it's only just the beginning. Plans are already in the making for next year. Riders came from all parts of Florida, Georgia, Missouri, and Wisconsin, just to name a few. The first annual Tallahassee Bike Fest was a huge success proving that women do indeed have a place in the world of motorcycling.