I'll be honest. When I first laid eyes on the 2022 Sportster Nightster during its unveiling in April, I was skeptical. "That's a Sportster?!" I exclaimed to myself. I wasn't a fan of the first model in the redesigned Sportster family, the Sportster S WRN reviewed here, because visually, to me, it skews muscular, meaty, and aggressive. The Nightster looks similar. Is this the future of motorcycling? Sport cruisers sneakily edging out my beloved laid-back cruiser style motorcycles?

Mind you, my first Harley-Davidson back in the early 1990s was a '93 Sportster 1200 so I have a soft spot for the platform. Plus, for the longest time, I considered Sportsters to be a good beginner bike for many women and men. Remember the Sportster Hugger, the low-seat height version of the popular 883 model introduced in 1988? This was the first Harley-Davidson for nearly an entire generation of Harley-owning women riders today.
Then my thoughts went to the original Nightster, a blacked-out Sportster that I test rode back in 2008 with its ground-hugging seat height of 25.3 inches and its mini cruiser profile. With 65 years of history, many Harley riders have some memories of life with a Sportster. Tell us in the comments below your history with Sportster.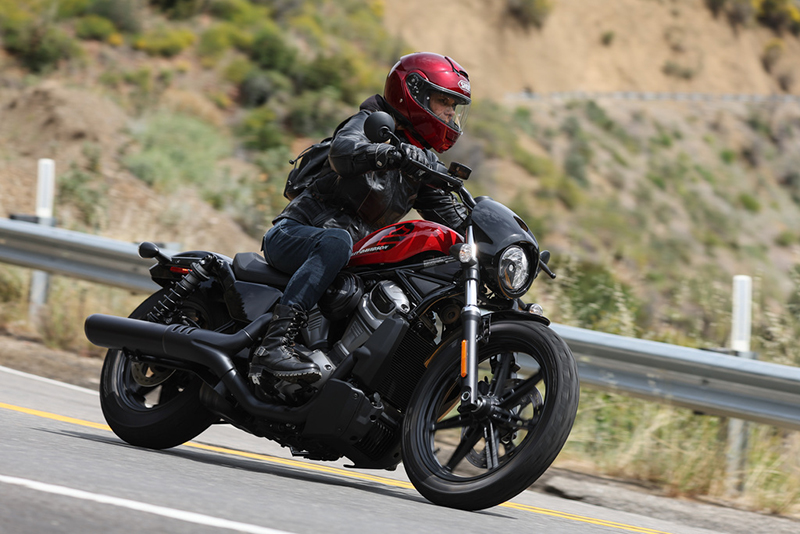 When I threw my leg over the diminutive Nightster, pushed the ignition button, and headed down the highway, my old idea of what a Sportster should be faded away fast.  I was transported to this new era of the  Sportster. With every mile, I honed in on how all the technological advancements came together to create this new model from the ground up. It felt so good and so right. 
First, the Nightster is noticeably lighter than any Sportster I've ridden. Harley executives joked that one must be careful lifting the bike off the sidestand as it might tip over to the other side. It's that light! Harley shaved off 80 pounds from the previous Sportster platform with this one weighing in at 481 pounds.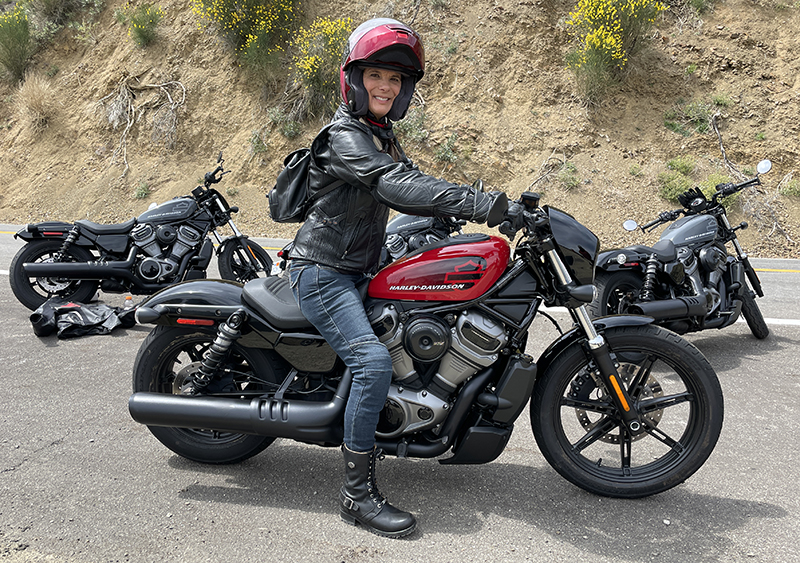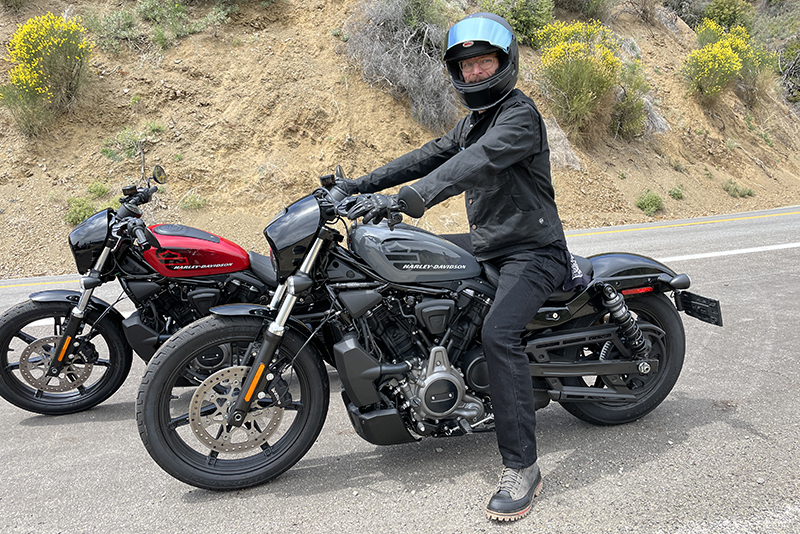 Is This Sportster a Beginner Bike?
Let me address one burning question: is the Nightster ideal for beginning riders? Some may say a 975cc engine may be too powerful for new riders, but considering how light and easy to handle the Nightster is, confident beginners will have a blast eating up miles and should consider it. 
Another reason for my thumbs up is Harley engineers developed a way to throttle down the aggressiveness of the Revolution Max 975T powertrain making for a subdued ride, ideal for new riders. You accomplish this by switching from the standard Road Mode to Rain Mode through the flick of a button on the left handgrip. Rain is one of three ride modes a motorcyclist can choose from.
Rain mode gives the rider greater confidence when traction is limited (like when it's raining) by changing the throttle response and power output to significantly restrain the rate of acceleration. Engine braking is limited as well, while the highest levels of ABS (Anti-lock Braking System) and TCS (Traction Control System) intervention are selected. I noticed when I toggled into Rain Mode from Road Mode the motorcycle was less jumpy with throttle response lagging a bit. But, this is all good when you're new to riding a motorcycle, or when you're sloshing through the rain. Road Mode is intended for daily use, delivering a balanced performance of all features. Sport, the third mode, provides the quickest throttle response and full power.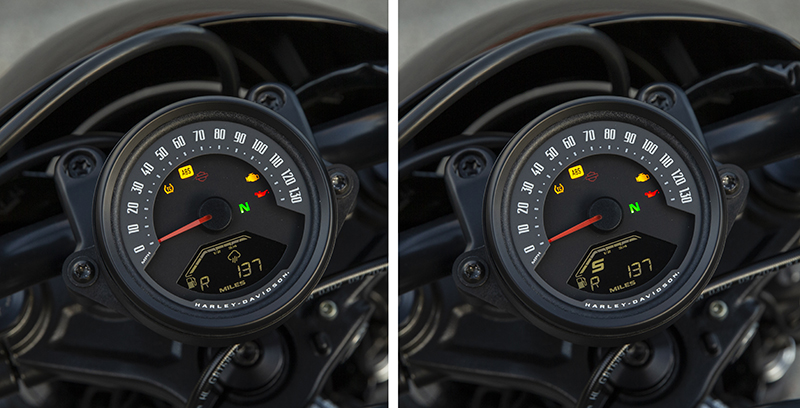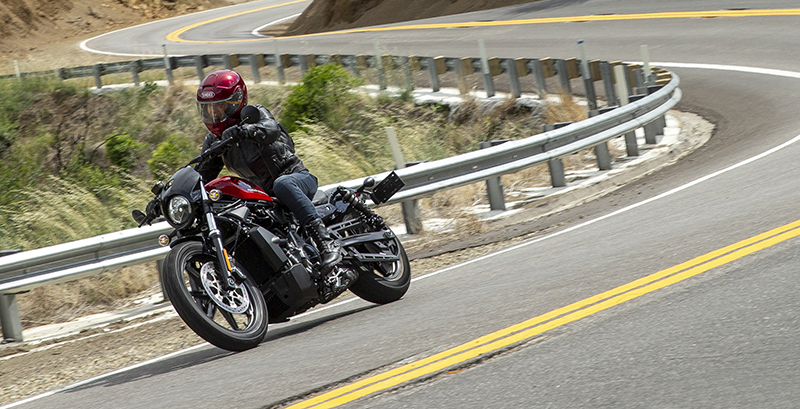 How do you reinvent a motorcycle with more than six decades of love from its customers? Very carefully and with a lot of thought. The Harley design team was tasked with how to fit the large, liquid cooled 60-degree V-twin Revolution Max 975T engine (T for torque), into the diminutive Sportster. The answer was to make the engine a stressed member of the frame. The result is a bike that feels compact and "tight," with the stiffer chassis rendering a solid, balanced ride, which inspires confidence.
The new frame allows for a greater lean angle so no more scraping the pegs easily in turns. You have to be riding very sportily to scrape the pegs in the twisties.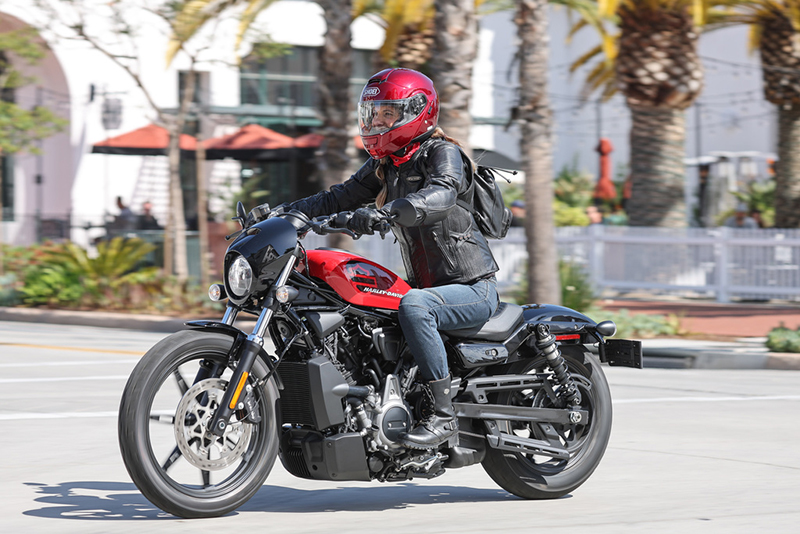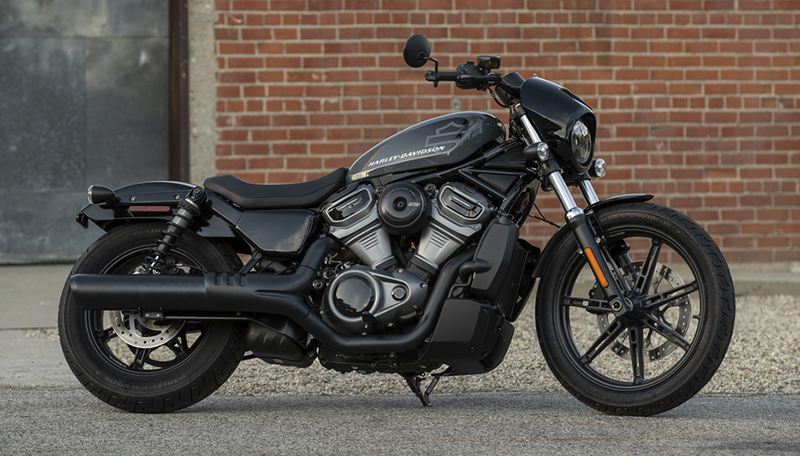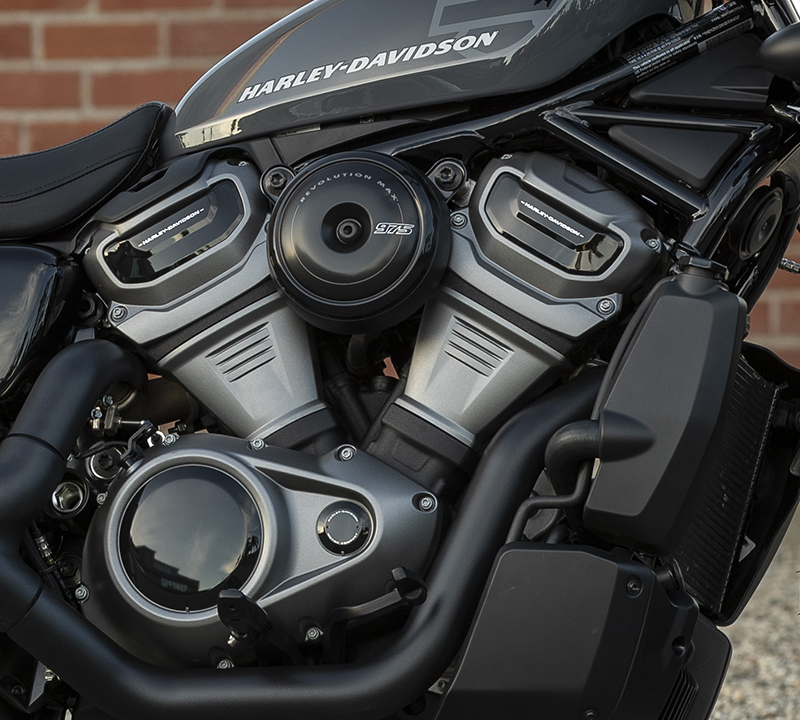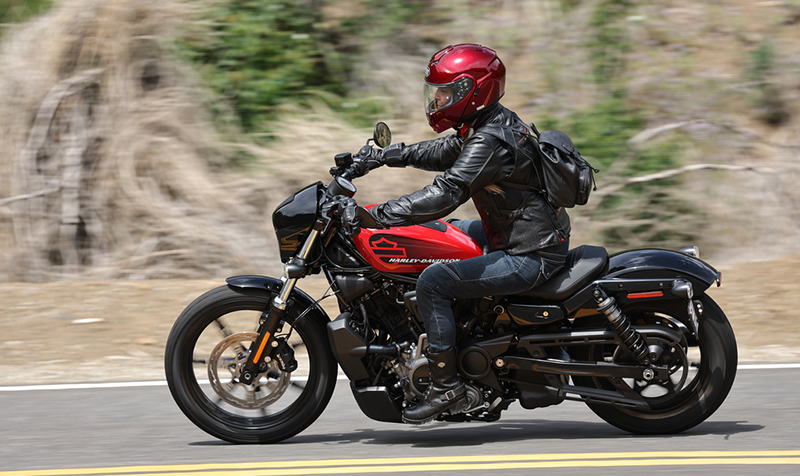 Sportster Suspension and Comfort
As tight as the motorcycle feels, I was expecting to be thrown out of the saddle when hitting a bump. Pointing the bike towards a decent size pothole, I anticipated the spine-jarring jolt. I was instead pleasantly surprised as I glided with relative ease over the bump.  Both the front 41mm SHOWA forks and exposed rear shocks soaked up the bump like a cantering pony.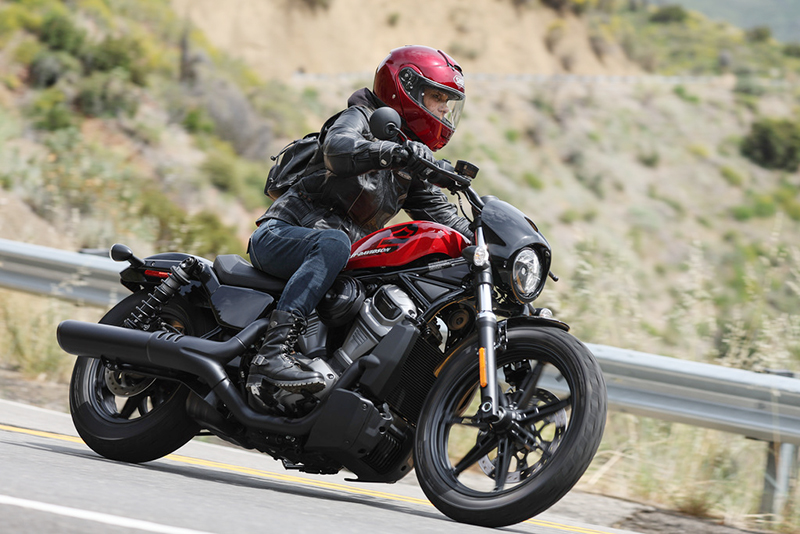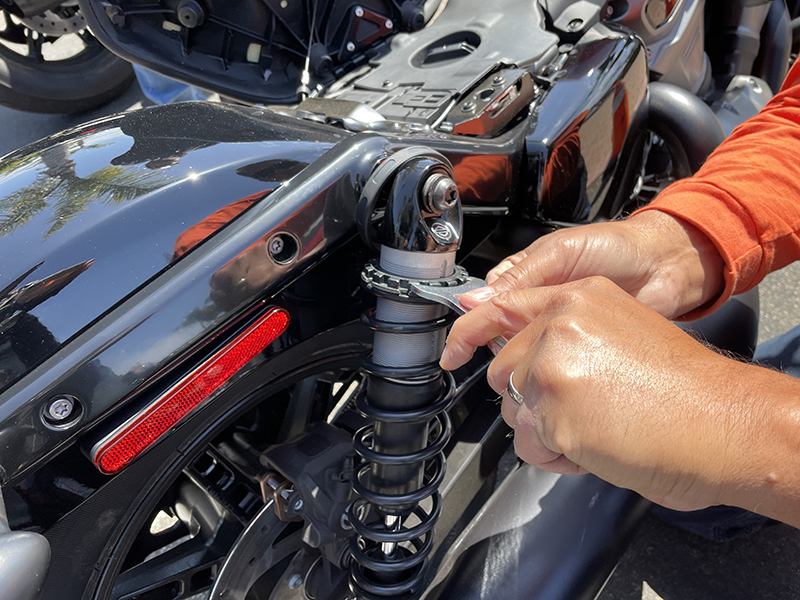 The Nightster's seat is a step-up in "plushness" from the flat seat on its sister model, the S. My fellow journalists and I lasted about 90 miles on the Nightster's solo saddle before we started wiggling around and standing up at stop lights to reduce pressure. As with most smaller motorcycles, you'll need to stop often to give your tush a rest and fuel up.
Additionally, I wanted to stretch out my legs as the miles wore on. The mid-mount controls and forward handlebars are a decent setup but again, after 90 miles, my wrists needed a rest and my legs needed to move. Harley-Davidson offers higher handlebars and forward controls for riders like me who prefer a more laid back cruiser set-up.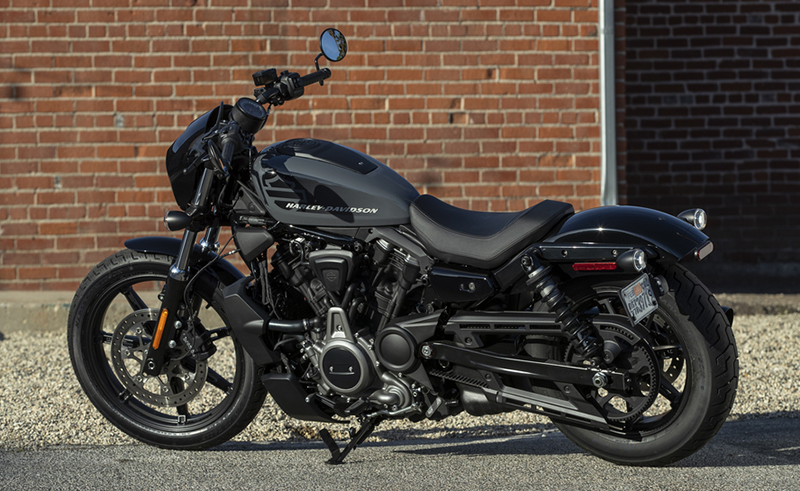 One of the most ingenious parts of the new design is that the fuel storage is under the seat. The Rev Max powertrain has a large airbox that sits on top of the powertrain forcing designers to house the fuel somewhere else. It made sense to put it under the seat, which lowers the bike's center of gravity and makes for better handling.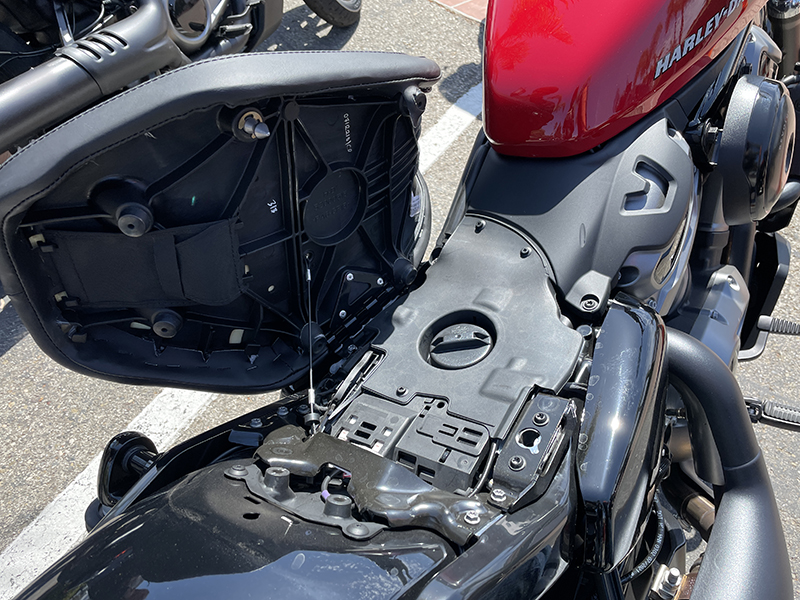 I remember the day when the Sportsters got gypped on technology. If you wanted ABS or a sixth gear, you had to get a Dyna or Softail model. Now, the Sportster line boasts accoutrements like anti-lock brakes and traction control. Additionally, Drag-Torque Slip Control System (DSCS) adjusts how much torque is coming from the engine to prevent the rear wheel from slipping under certain conditions.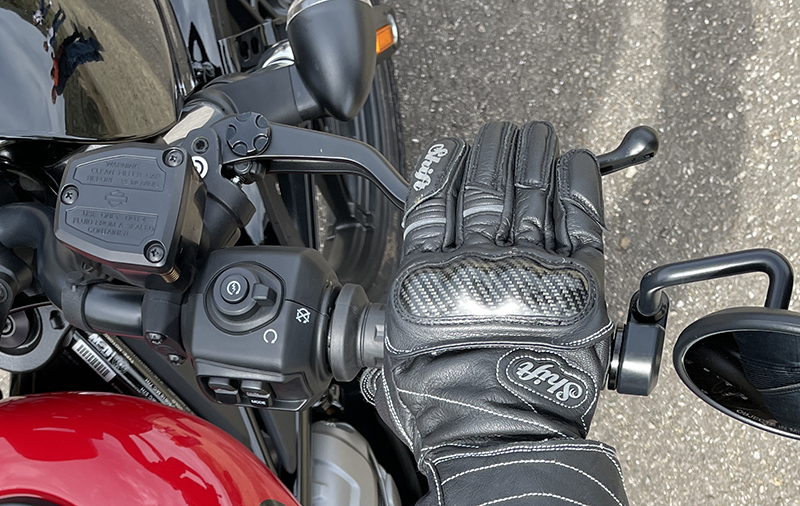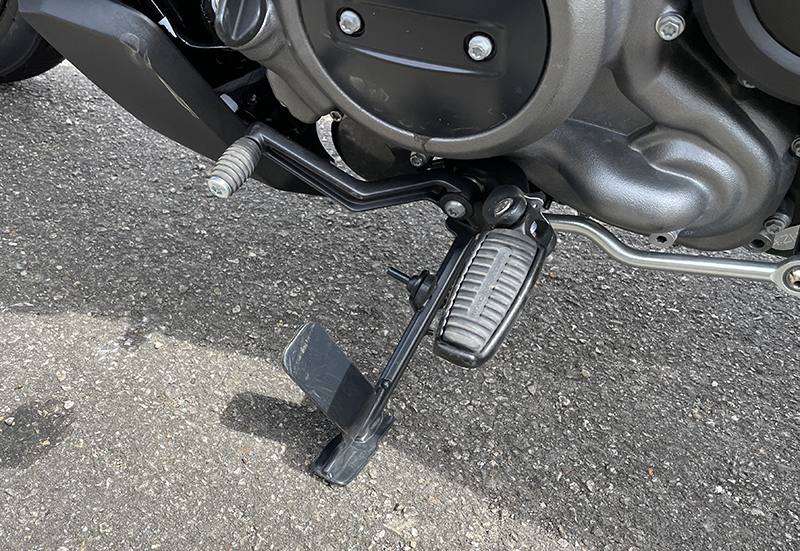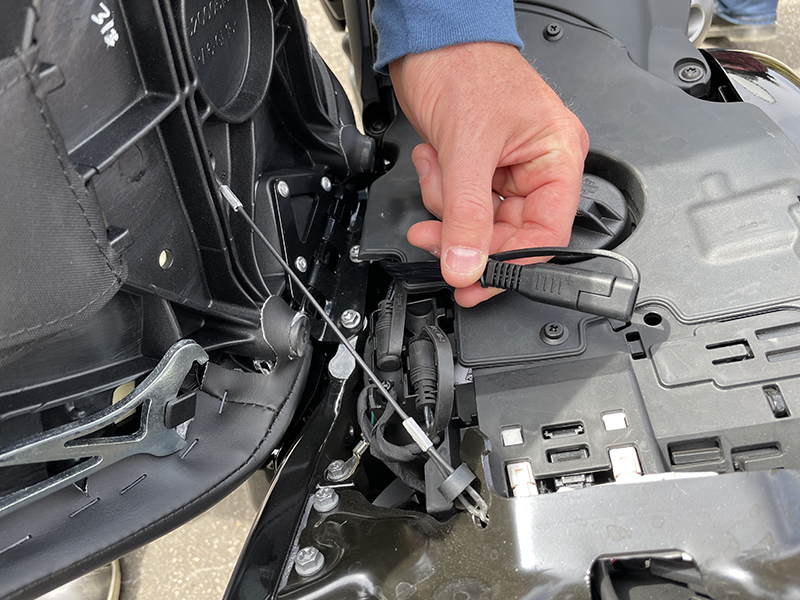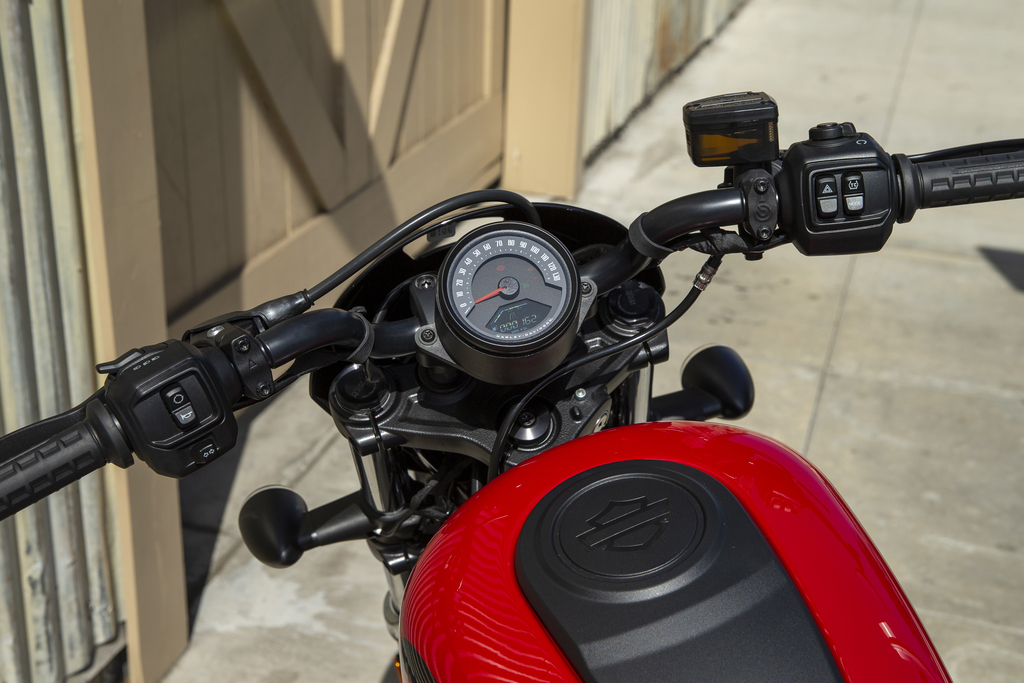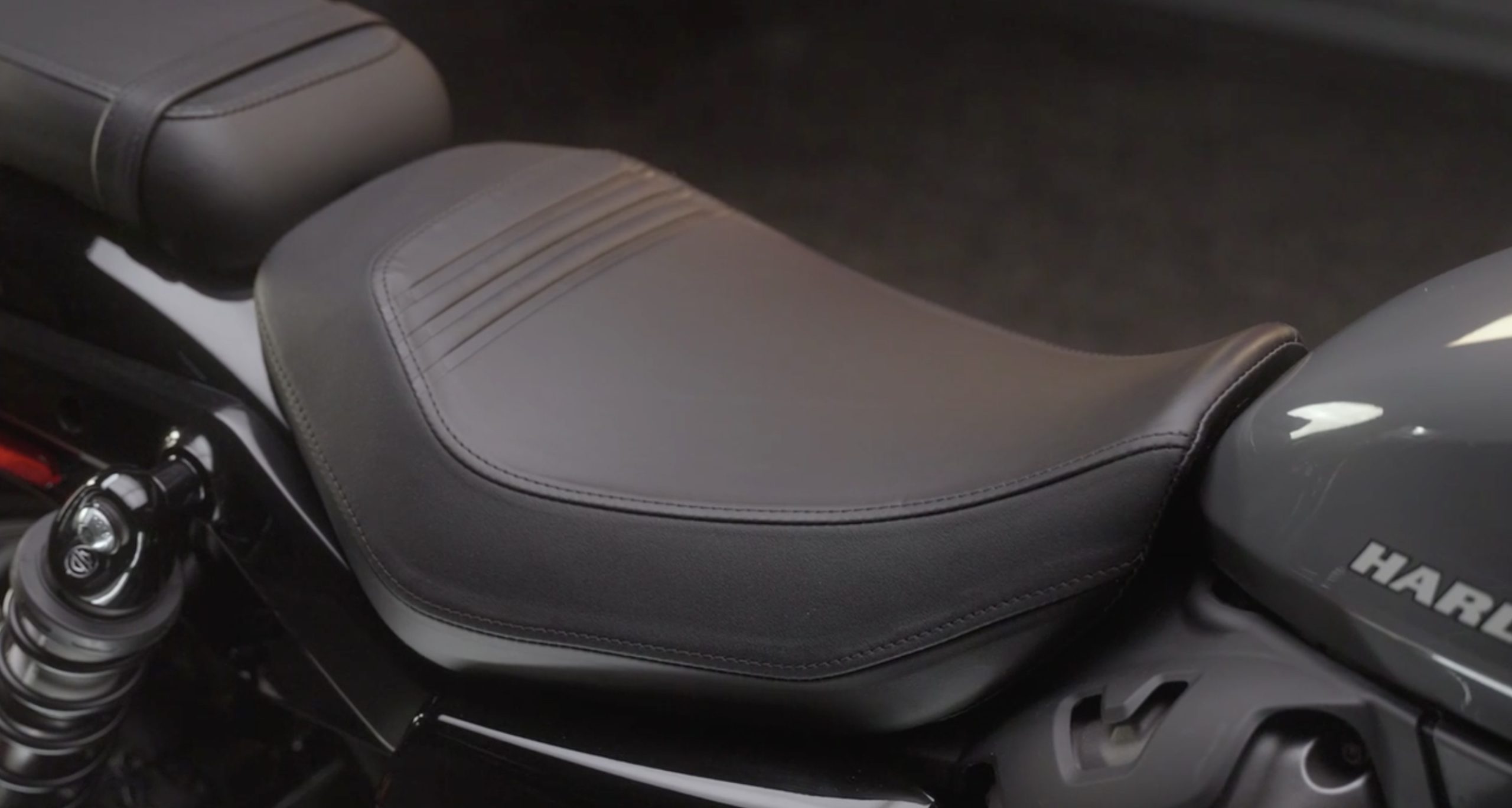 Final Thoughts on the Newest Sportster
While the Nightster can be accessorized for long distance riding (Harley is already out with aftermarket parts like forward foot pegs, passenger seat, saddlebags, higher handlebars, and detachable windshield) 58-year-old me can't imagine riding long distances on it on an extended road trip. To me, the Nightster shines as a zippy meet-your-friends-on-the-weekend-motorcycle for an afternoon of canyon carving, and as a daily commuter bike. If cost is a consideration, the Nightster, like its Sportster cousins before it, can be anything you want it to be through the beauty of customization. Harley is positioning this bike as an "instrument of expression," expecting owners to personalize it like they've done with Sportsters for 65 years.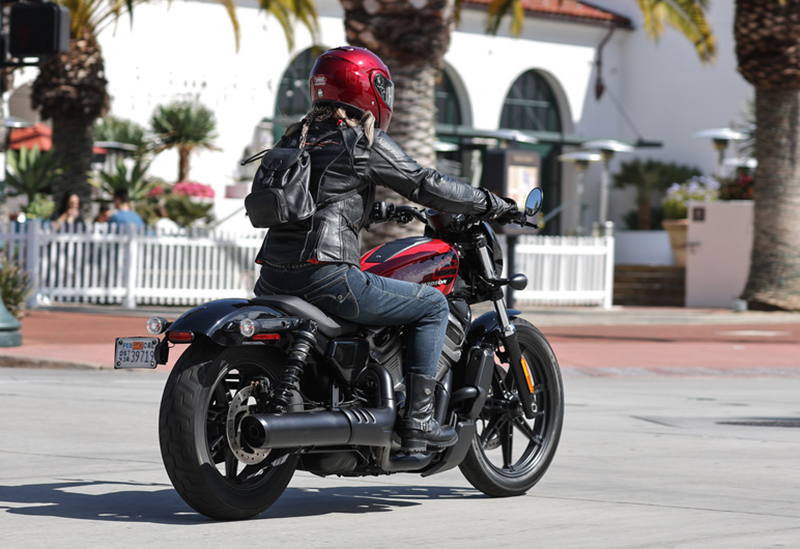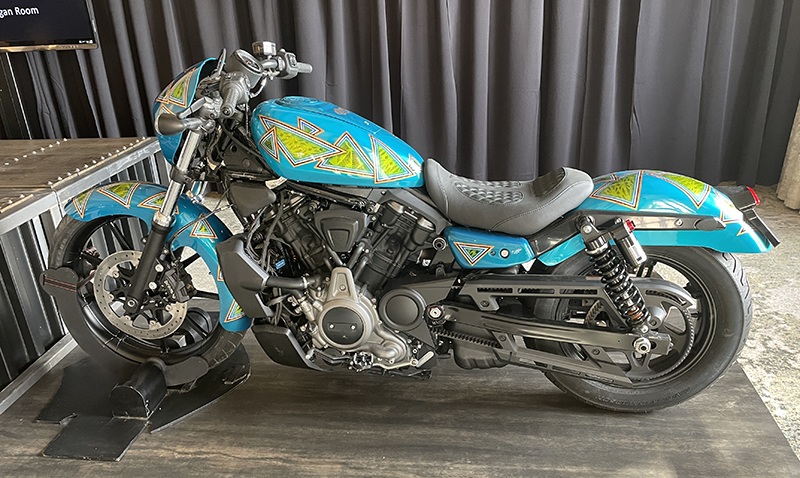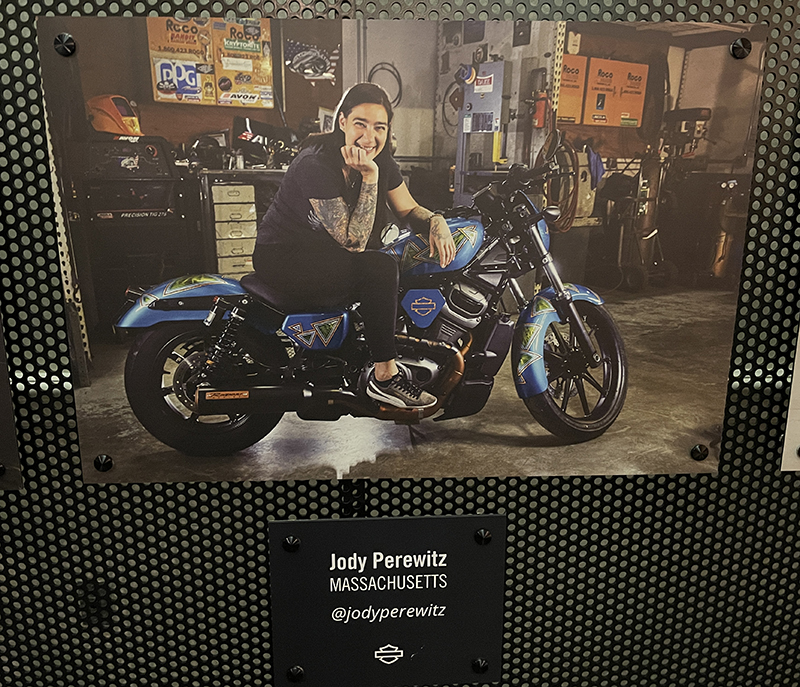 The Nightster is $13,499 for the black version, a decent entry level price for buying into the Harley-Davidson family. Add $400 for the gray and red colors. If you can't wrap your head around that this new design is considered a Sportster, thankfully, The Motor Company is still offering two carry-over models, the 1200cc Forty-Eight for $12,299, and the Iron 883 for $11,249.
Specs at a Glance: 2022 Harley-Davidson Nightster
Engine Size: 975cc
Seat Height: 27.1 inches
Fuel Capacity: 3.1 gallons
Wet Weight: 481 pounds
Colors and MSRP: Vivid Black, $13,499; Gunship Gray, $13,899; Redline Red, $13,899
The Nightster is a fabulous re-invention of the Sportster that both beginner and experienced riders will appreciate. It's definitely sporty but not in the old "Sporty" way (the slang short way we referred to Sportster). Rather it delivers an aggressive performance type of ride, so if you're expecting a cruiser with that thump-thump Harley-Davidson exhaust, this is not your bike. If that's what you want, opt for a Big Twin with the Milwaukee-Eight motor. However, if you want to see what engineers and designers have been up to in 2022, go test ride the 2002 Nightster. You'll be pleasantly surprised as you experience what I see is a nod to the next generation of Harley-Davidson motorcycles.