Editor's note: WomenRidersNow.com (WRN) is proud to be premiere media partner with the Antique Motorcycle Club of America's (AMCA) Riveter Chapter for its woman-focused Chix on 66 ride. We are excited to meet the owners and participants, many of whom will be riding vintage motorcycles on the two-week journey from Chicago to Santa Monica. Follow WRN's social media feeds from June 11–25, 2022 to watch these incredible women chase their dreams on this journey of a lifetime. Here, read participant Kathy Strobele's story about her Heritage Classic.
I always loved motorcycles, especially bikes like the Harley-Davidson Heritage Classic. As a kid, I would hop on the back of a relative or a friend's bike every chance I got. Then life took over, and other things took priority. It wasn't until after my divorce that I got back on a bike when the first few men I dated rode motorcycles. Once I got back on the passenger seat I realized how much I loved and missed it!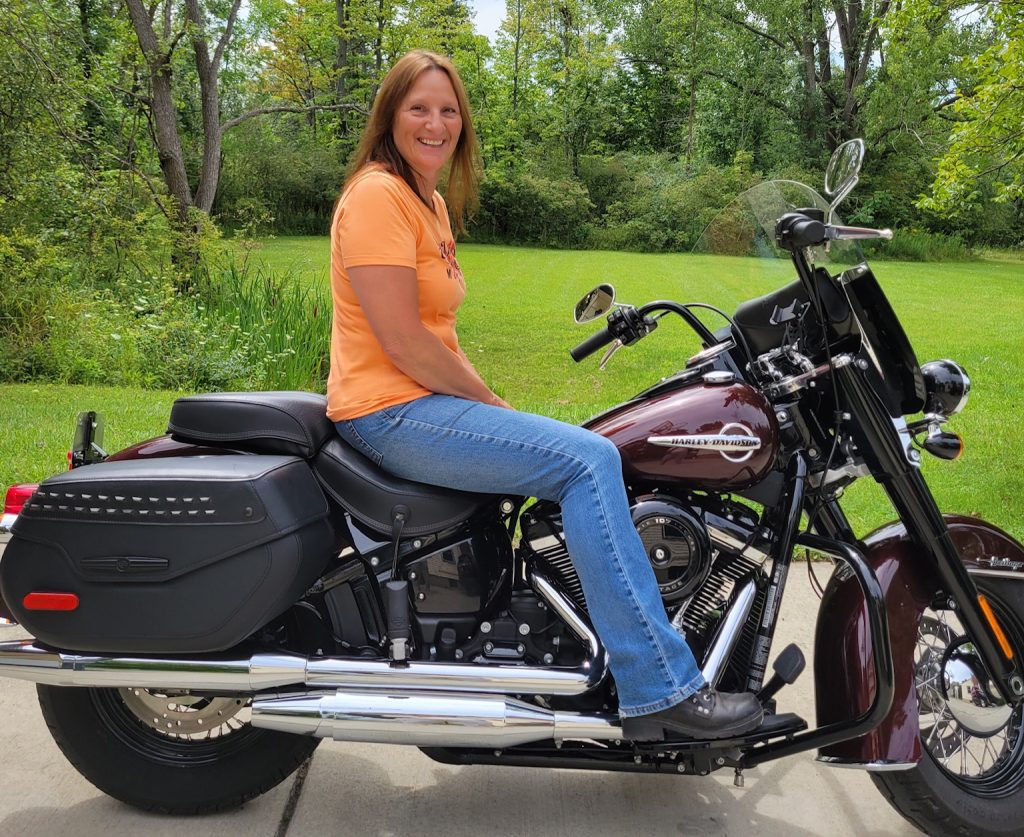 Learning about my local Motorcycle Safety School (MSS), I took a pre-class to see if I would like riding my own motorcycle. Within seconds of being on the bike I knew I absolutely wanted to ride. I finished the class and got my license.
For the first two years of my riding life, I rode a Harley-Davidson Sportster XL883. Then, I realized I needed a bigger motorcycle with more power so I started my search. Every time I went to a dealership I sat on every bike and always came back to the Harley-Davidson Heritage Classic. One day I walked in and saw a Heritage in the corner. I knew it had to make it mine. It called to me. When I sat on the bike, it fit like a glove, and I just had to buy it.
I was extremely nervous the first time I took it out. I was going from an 883 cc to a 107 (1753 cc) which is a huge difference. I am amazed at how smooth the handling is on this bike and how it handles the curves and turns so much easier than I thought it would. It didn't take me long to see how far I could push it.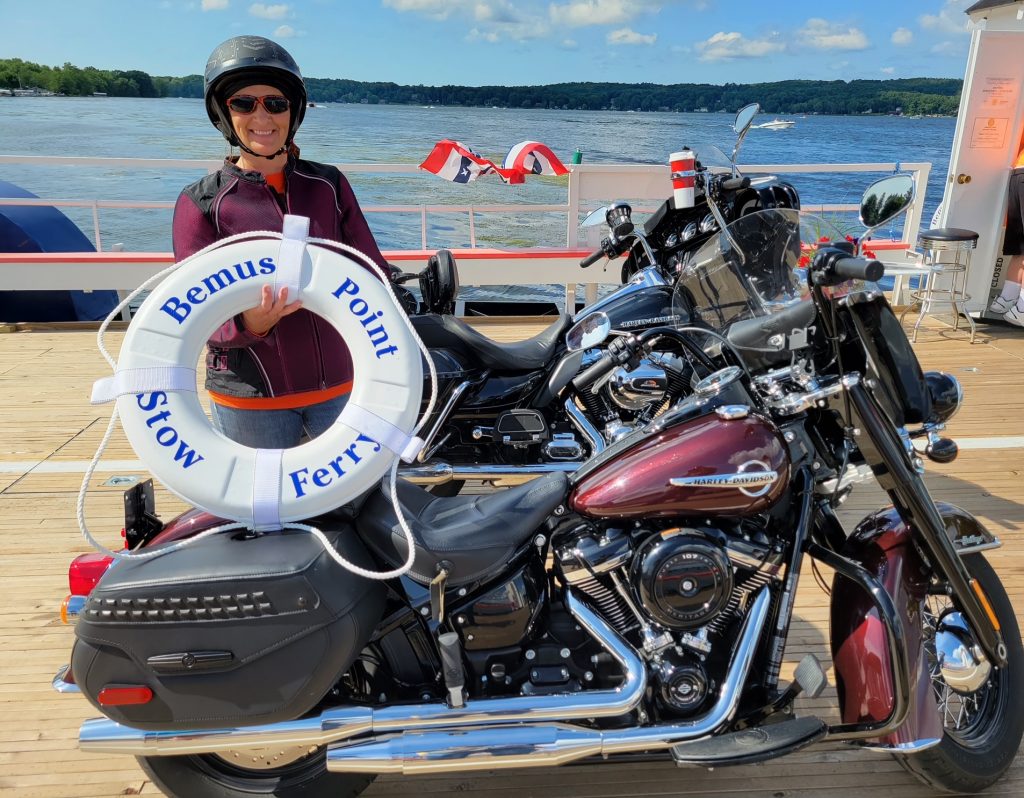 Last summer was my first riding season on the Heritage, and I put 11,600 miles on it. I call it my "summer of adventures," riding in all types of weather from blue skies and sunshine to massive downpours and high winds. I couldn't have asked for a better bike in all of those conditions.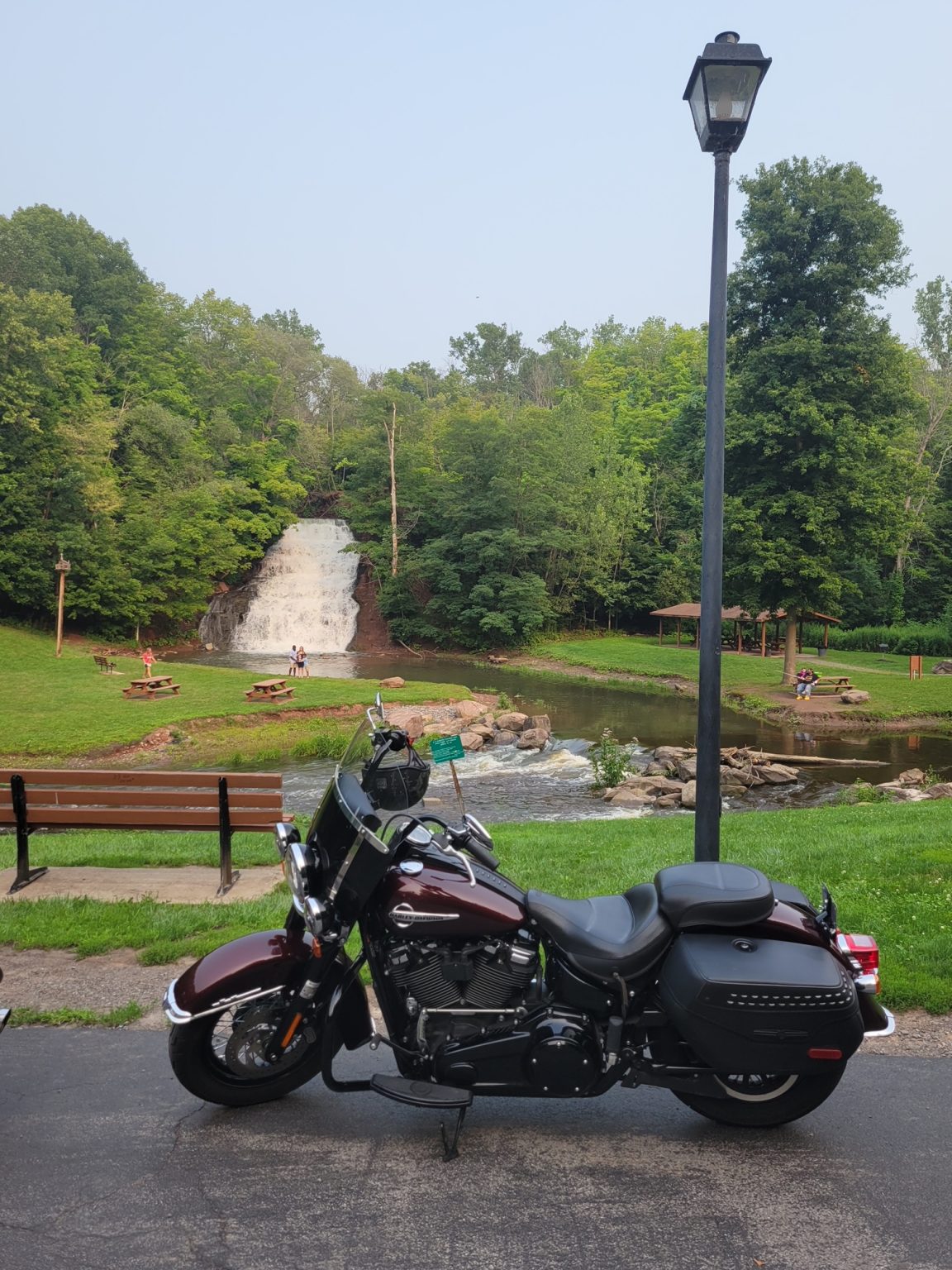 I've toured all over my home state of New York and have ridden to the original Quaker Steak and Lube in Sharon, Pennsylvania, as well as Pennsylvania's Kinzua Bridge and Dam. I'm having a blast on this bike, and I am looking forward to many more long-distance rides.
I will be riding my Heritage on the Chix on 66 ride this June. We are starting in Milwaukee, Wisconsin at the Harley-Davidson Museum, then riding down to Chicago to start at the "Route 66 begins" sign. We will then be riding Route 66 all the way to the end at the Santa Monica pier in California. I am excited to start another year of adventures on my Heritage!