Do you have a story to share? Please send it to us, but follow these submission guidelines.
When I was a kid growing up in the desert, my two brothers and I had dirt bikes. In my early teens I had a green and yellow Honda 100 dirt bike that we named "John Deere" after the iconic tractor of the same colors. I never had a license or rode on the street at that time. Then I went off to college and entered adulthood and riding motorcycles was ancient history.
Women Riders Now E-Newsletter
Stay up-to-date on all things motorcycle! Latest gear, bikes and products reviews. Travel ideas, great product giveaways, and more.
Five years ago I had a bad ski accident, and during the long and monotonous recovery, in order to give myself something to look forward to, I hatched a plan to go to a Motorcycle Safety Foundation (MSF) class and get my motorcycle license. I was on the north side of 50 years old.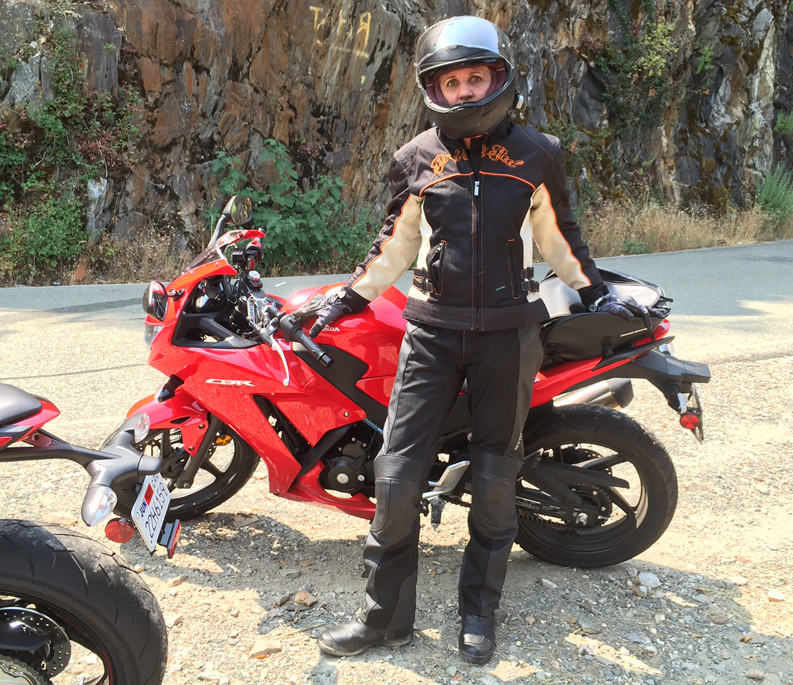 Throughout my life I have made an amateur career of adrenaline-rush type hobbies such as scuba diving, spearfishing, riding horses, mountain bike racing, driving performance cars at the track, rallycross, downhill skiing, and long-distance triathlons, marathons, and bicycling. So it wasnt such a big stretch to think about returning to motorcycling.
When I started dating my now-husband (a long-time friend from a bicycle club) 10 years ago, he had a vintage Norton. Eventually we got a big Triumph touring bike and started riding two-up. So after all those years my latent love for motorcycling erupted to the surface.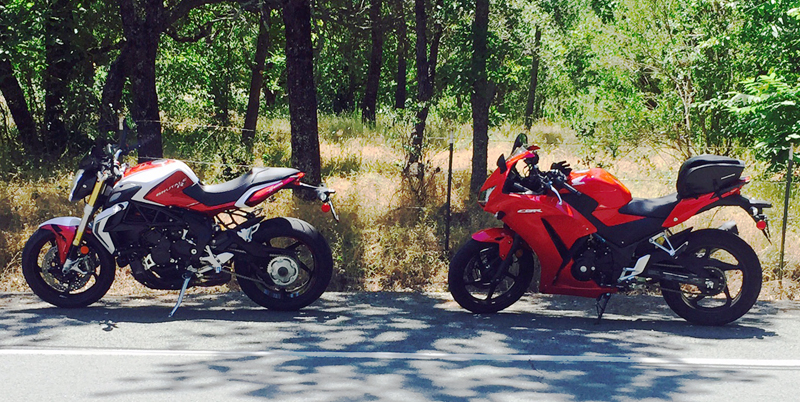 The Motorcycle Industry Council's most recent survey states that only 10 percent of women motorcycle owners ride sportbikes.
And although I believe all motorcycle riding is good motorcycle riding, I'm firmly in the sportbike camp.
We have lots of wonderful twisty roads here in the Sierra foothills and carving the turns satisfies a primitive place deep in my brain. Something about the combination of exhilarating freedom and intense concentration makes it my favorite type of riding. When you get it right, you're one with your bike, and you are dancing on the road. Im lucky to be married to a man who supports my motorcycling so wholeheartedly.
As an older woman (and a physician), when I first started riding again I felt like I should conceal it from friends, co-workers, and acquaintances to avoid disapproval. But I have since decided that hiding my essential nature from my friends and family is foolish. They've probably already got a pretty good idea that this is the sort of activity I would choose, anyway.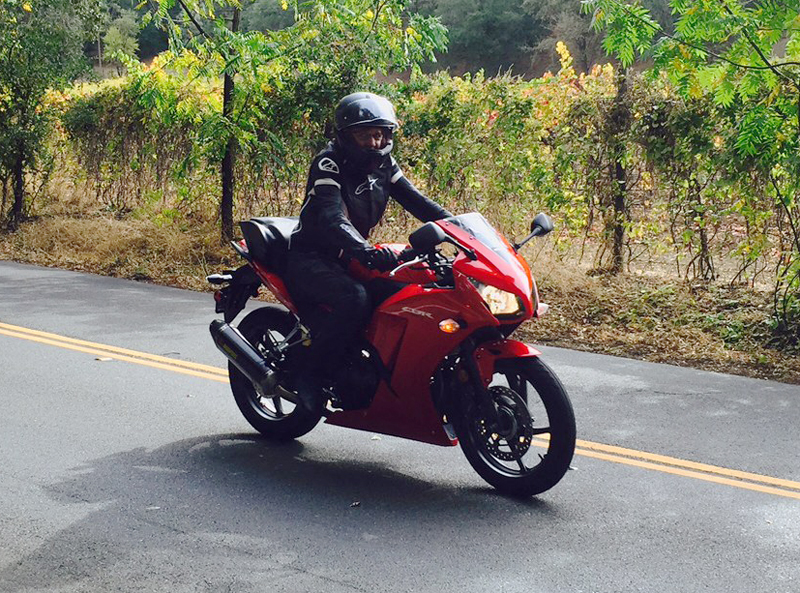 When I first got my bike I was out riding one day and pulled up next to a woman on a big Harley-Davidson at a stoplight. She looked at me and gave me a big smile and a nod. An electric rush went through my body. I got the same feeling when a little girl in the back of a minivan made eye contact with me, got a big grin on her face, and started jumping up and down in her seat.
Yeah, her parents probably hate me.
Do you have a story to share? Please send it to us, but follow these submission guidelines.
Related Articles
Learning to Ride the Right Way One Step at a Time
Beginners Guide: Motorcycles to Get Started On
Reader Story: Finding My Calling in Motorcycling