Don't get me wrong. There's nothing bad about
riding pillion on the back of a motorcycle
. For many years, I used to sit behind my husband, Jonny, on his Harley-Davidson Softail Deuce, spacing out and staring at the scenery. But now that I've taken the leap to the rider's seat, I'm encouraging more women to move from the back seat to actively riding their own bikes.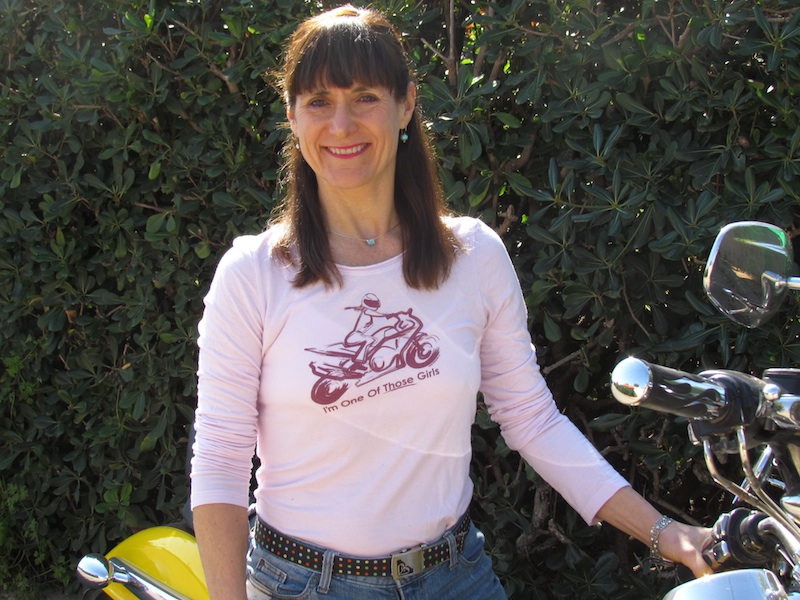 It isn't that Jonny didn't want me to ride my own bike. In fact, he surprised me with a Vespa 50cc before I knew I even wanted one. I had no idea how much fun it would be to do my errands on a scooter. But I never thought I could—or should—make the transition to riding a motorcycle. My attitude changed one day when I was standing in a Starbucks parking lot on the East End of Long Island and happened to meet a woman who was riding her motorcycle right then to Alaska. We talked for a while; I was mightily impressed, then I forgot about her.
About four weeks later—I know this sounds unbelievable—I happened to meet this same motorcyclist the day she was coming back from Alaska. I took these two providential meetings as sure signs that riding to Alaska was something I had to do.
When I told Jonny my dream of riding to Alaska the following summer, instead of reacting with "Say what?" he surprised me again—this time with six lessons at a nearby motorcycle school, where some of my instructors were women.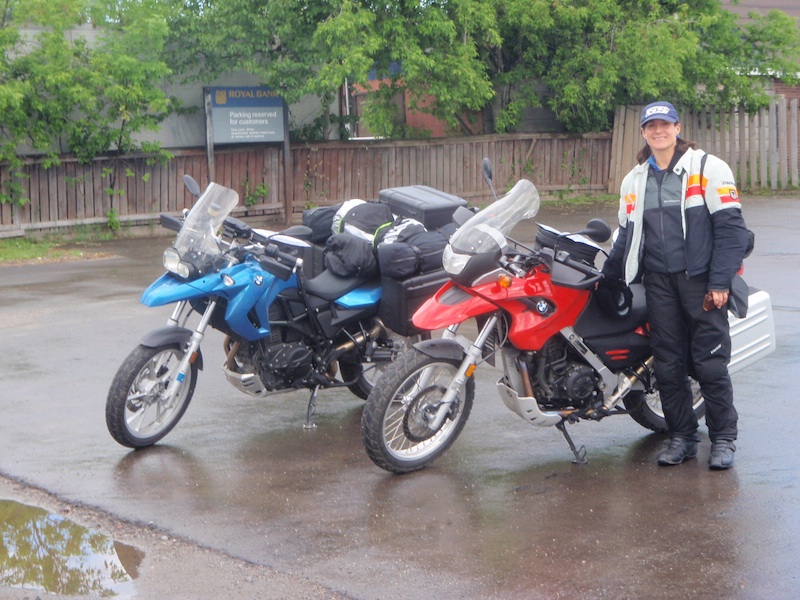 I purchased a motorcycleI thought I could handle, a BMW G 650 GS and I chose the color red to match my lipstick. Jonny and I spent the winter planning and purchasing items for our trip and loading and unloading our gear on our bikes (his was a BMW F 800 GS). We also made sure to outfit our motorcycles properly, changing to larger windshields for protection on the unpaved roads we'd encounter, and even buying Alaska butt pads to cushion our ride.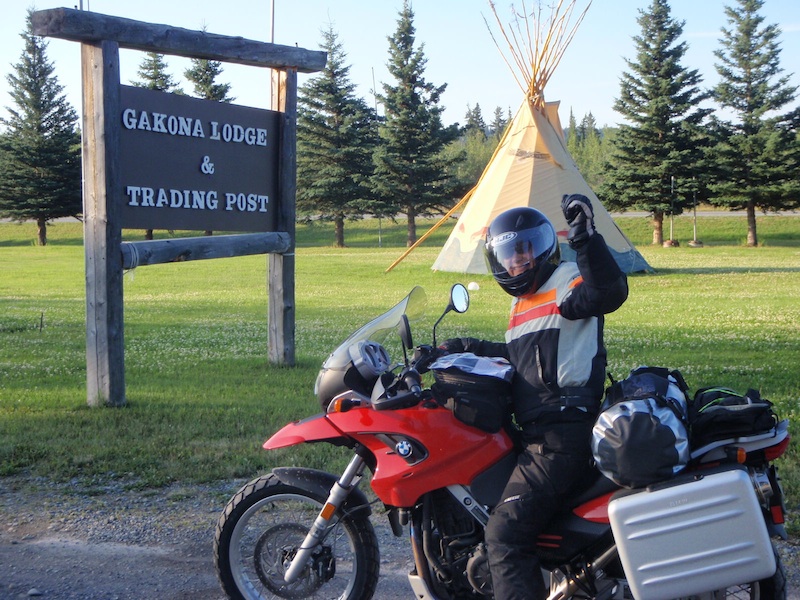 We left Westhampton, New York, in June and rode into Ontario, traveled the Trans-Canada Highway, went up the Alaska Highway, into Anchorage and back again. A total of 10,230 miles in 51 days. We weren't contending for the Iron Butt Association; we took our time and stopped to visit family and friends.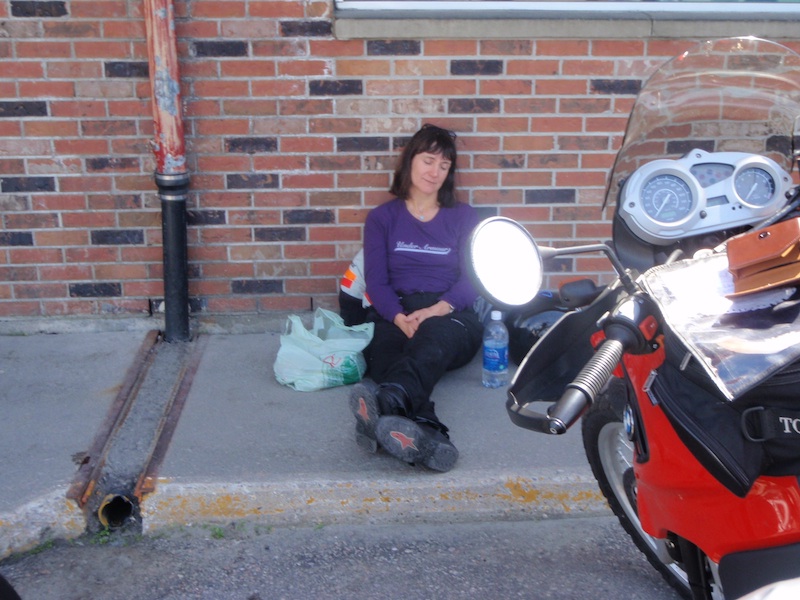 Although Jonny is a seasoned rider—he's crisscrossed America on a Norton Commando 850, and a Triumph Bonneville 750 among others—he agreed to go easy. We averaged about 300 miles a day. We also agreed that I would ride in front, which meant I could set the pace I wanted. According to him, it was never fast enough, until the time I hit close to three digits while passing a turtle of an RV somewhere in the Yukon. (I hope there's no retroactive speed ticketing.)
Some men might not want a woman to ride next to them and would rather have them sitting behind, their arms wrapped around their waist. Others might think that it's still men and not Zen when it comes to motorcycle maintenance. Finances might be a problem—the maintenance on two motorcycles is double the price of one. But now that I'm riding with Jonny instead of sitting behind him, I finally get it.
I know how it feels to have 50-mile-per-hour winds lash at me from all sides near Winnipeg; its as if you're having an arm wrestle with Goliath. I understand the exhilaration, the challenge, the mental and physical exhaustion of riding through a construction zone around the appropriately-named Destruction Bay on the Alaska Highway with gravel the size of golf balls. Or what it's like to narrowly miss a 20-ton truck on a muddy patch of road in Montana. Rain has dribbled down the back of my jacket, heat has sizzled my helmet and my hands have been clenched frozen while riding on the Icefield Parkway in 37-degree cold, wet fog.
Ive learned its so much more fun being an active and skilled participant instead of just a passenger, not only on a motorcycle but in life.
Diana Bletter is the author of The Mom Who Took Off On Her Motorcycle. It can be purchased here on Amazon. Click here to read the WRN review of Dianas book.

Do you have a story to share? Please send it us, but read these submission guidelines first.
Related Articles
All-Women Alaska Tour
Reader Story: How the Front View is so Much Sweeter
Reader Story: Restless in Seattle
Reader Stories