Update April 8, 2014:Schuberth is excited to partner with MotoQuest Tours amp; Rentals on the Alaska Women's Motorcycle Ride, and will be providing a C3W flip-up helmet for each participant included in her registration. Sarah Schilke, Schuberth's Marketing and PR Manager, has been slated to lead this epic adventure. Some might know Sarah from her work with the Women amp; Motorcycling conferences, and along with her advocacy work she brings decades of experience leading group rides.
This is truly one of those trips of a lifetime—riding a motorcycle through Alaska! And with this special tour sponsored by MotoQuest in conjunction with Schuberth Helmets, women riders can do it in the company of other women. MotoQuest Tours is now taking reservations for its 2014 Alaska All Ladies Motorcycle Ride, running June 29 through July 6, 2014. This will be the fourth time the company has organized an all-women tour.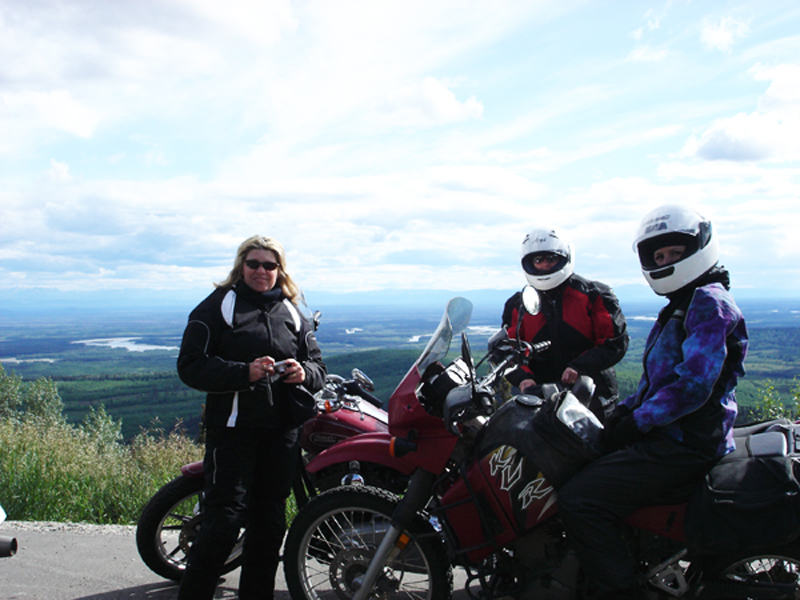 The eight-day, seven-night 1,200 mile tour starts in Anchorage and heads north to Denali National Park and Fairbanks before heading south and making a loop through Valdez and ending back in Anchorage. Average mileage each day is about 250 miles.
While many of Alaska's roads are upaved, this itinerary takes riders on paved roads only. Included in the price of $4,800 is the rental of a dual-sport Kawasaki KLR 650. The price drops to $3,500 for riders who choose to bring their own motorcycle.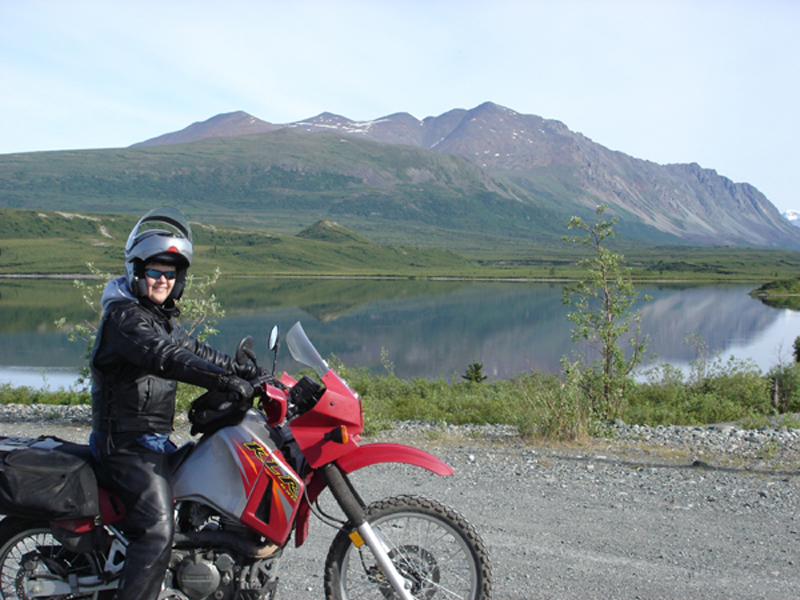 MotoQuest is running this tour in partnership with Schuberth Helmets. Sarah Schilke, marketing director for Schuberth and a seasoned on- and off-road rider, will be one of the two guides on the tour. The second is Ariel Krawczyk, a rider with years of experience leading tours.
| | |
| --- | --- |
| Tour guide Sarah Schilke does her best impression of a moose on a previous MotoQuest tour. It's likely you will see moose and other wildlife on this ride. | Ariel Krawczyk has been guiding tours, most recently motorcycle tours, all over the world for most of her professional career. |
MotoQuest is no stranger to organizing women's motorcycle tours, having held its first one in 2007. WRN sent a correspondent, Perri Capell, on that ride, who shared with WRN readers
what it was like to ride with all women
.
"One of the advantages of an all-women tour is that it is more appealing for solo female riders or those who have no one to tour with," said
WRN Editor Genevieve Schmitt
, who has been writing about the growth of women's motorcycling touring for more than 15 years. "An all-women tour creates a more welcoming environment for solo women, and inevitably on these tours lifelong friendships are formed."
A rep from MotoQuest tells us they will assist in matching up solo riders who want to share a room, which should bring down the cost considerably.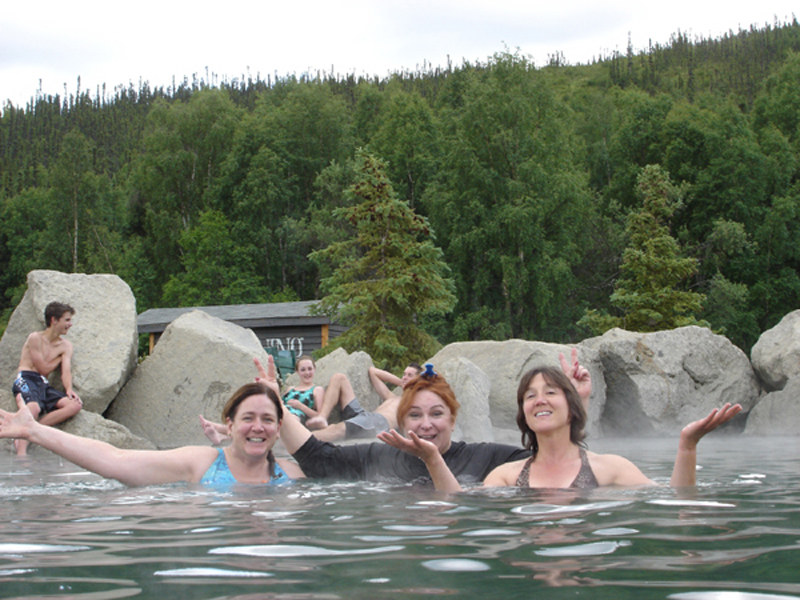 For more details and to reserve a spot on the 2014 Alaska All Ladies Motorcycle Ride, visit MotoQuest.com, or 800.756.1990. In Alaska call 907.272.2777. At that link you can also get details for the 2015 all-women Alaska motorcycle tour, dates for which are already set.
Related Articles