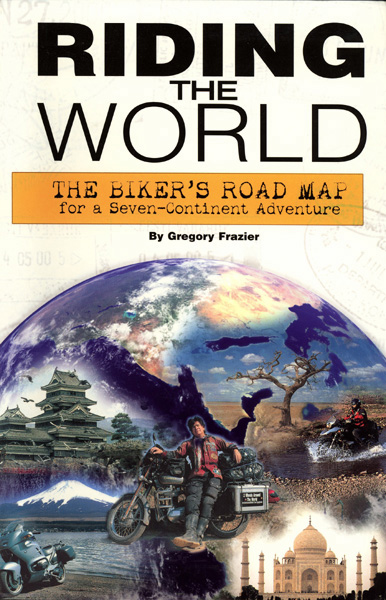 The only people who can rightfully write a book about riding around the world, or riding in a foreign country are those whove done it. One of the few leaders in worldwide adventure travel is Gregory Frazier. Id say five times around the world earns him the right to write about the topic. For those regular visitors to WRN, you may remember me writing about Greg in a past "Editors Thoughts" column.
Greg recently produced a DVD entitled "Motorcycling to Alaska." While its production value is amateur at best (simple narration over images), you can certainly learn a lot from it. More and more riders are seeking adventure on their motorcycle and Alaska is one of the places just far and remote enough to deem extreme adventurous, yet accessible enough because its part of the United States.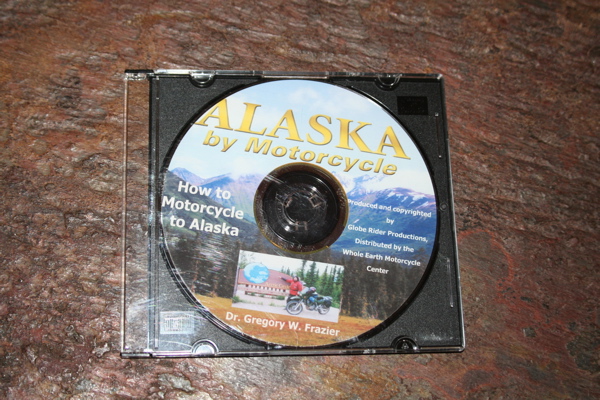 Gregs DVD is a combination of photographs hes taken over the years narrated by him, with a little bit of video mixed in. Greg covers topics like what to expect from the roads in Alaska (theyre not all gravel), what to expect in off-the-beaten-path lodging (very crude, unlike the lower 48 states); how much to budget for what, how to pack and what to pack, the best riding weather window of time basically everything you need to know before venturing north.
What I enjoyed most was seeing images from Gregs personal collection. Hes a "celebrity" in the motorcycle world and listening to him narrate what is essentially his personal photo album of Alaska, I found quite entertaining and educational. And its about an hour long so its packed with info.
While the $24.95 plus $5.00 shipping and handling may be steep for some, to me it is well worth the invaluable expertise shared by one of the worlds most famous globe-trotting motorcyclists. Gregs official title is "professional motorcycle adventurer." I look at that fee as contributing to him continuing that "professional" career.
BOOK REVIEW: Riding The World: The Bikers Road Map for a Seven-Continent Adventure
Gregory Fraziers most recent book is a 160-page colorful and glossy road map (100 pictures!) for everything you need to know to embark on motorcycle travel in a foreign country. Gregs "been there, done that" many times over. I wouldnt think of taking advice from anyone else but him when it comes to how to cross borders with a motorcycle, how to assimilate into the native culture, how to find the right roads to travel, etc.
What youll get with a book written by Dr. Greg (yes he holds a Ph.D.) are invaluable personal tidbits hes learned along the way like this tip written in a sidebar on page 113. Its called "Dr. Gs Three Day Rule." He writes, "Staying with other people along your route is one way to cut costs…." "My hosts often say stay as long as you like. However, I try to never stay longer than three days. Benjamin Franklin once said guests, like fish, begin to smell after three days." Greg goes on to share his reasons for this conclusion, which ring so true. There are just some things one can only learn from experience.
The book is published by bowtiepress.com and sells for $19.95. Both it and the DVD can be ordered from Whole Earth Motorcycle Center in Denver, Colorado. Phone: 800.532.5557 or 303.733.8625. Email: wholeearthmoto@hotmail.com.