On a drizzly day in late-June in Anchorage, Alaska, video cameras were running and men cheered and waved as 11 women motorcyclists rode out of the parking lot of a tour company here. With so much fanfare, it seemed like we were celebrities, not motorcyclists.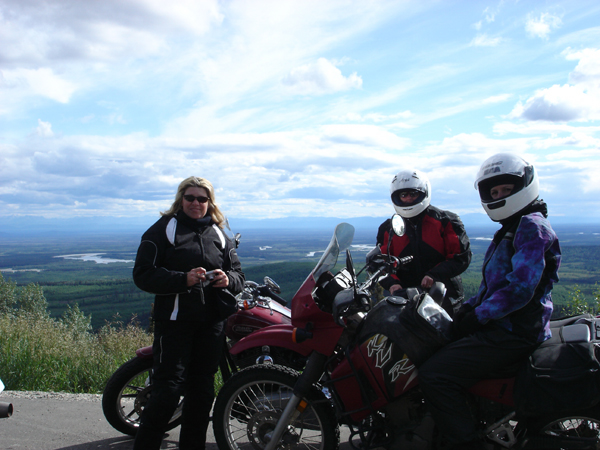 But as a sendoff for Alaskas first all-women motorcycle tour, the hoopla seemed fitting. The seven-day trip with Alaska Rider Tours included 1,200 miles of some of the states most scenic pavement. Our itinerary took us on a loop north and east to Fairbanks, then south to the port city of Valdez on Prince William Sound and back to Anchorage.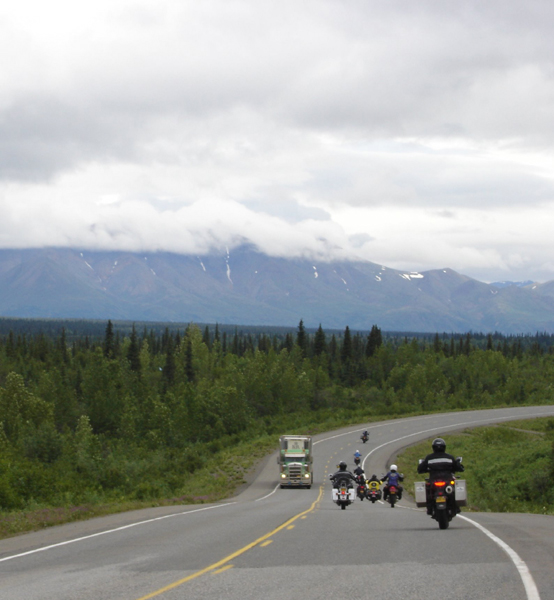 In between the welcome dinner and farewell banquet at top-notch Anchorage restaurants, the trip was designed to provide us with great riding, marvelous vistas and comfortable lodging. Participants ranged from a police officer and a chaplain to corporate executives, a hair salon owner and a journalist—me. I was invited along to write an article about the trip. The youngest of us was 39, the oldest, 56. Six were married, three were mothers, six had tattoos. Not even the guides and support staff were men. Guides from Alaska Rider Tours, Nicole, Katie and Sojourner, brought our number to 14.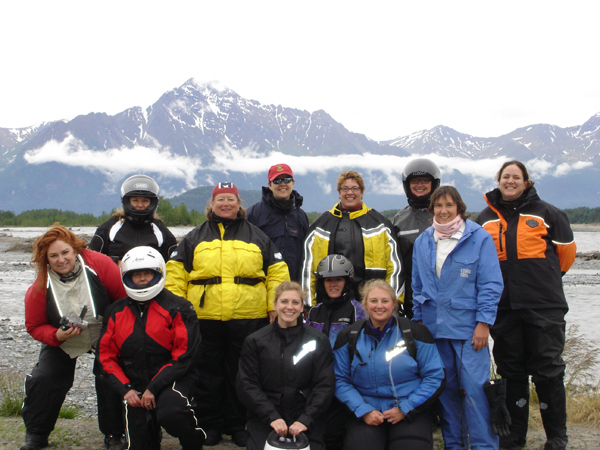 What bound us were adventurous spirits and a passion for traveling on two wheels. It was the first commercial motorcycle tour for everyone but me. Over breakfast one day, the women told me they signed up for the trip to see Alaska and to ride with just women. Without one or the other factor, they might not have forked over the base price of $2,200 to share a room and hop on the standard Alaska Rider Tours bike, a Kawasaki KLR 650.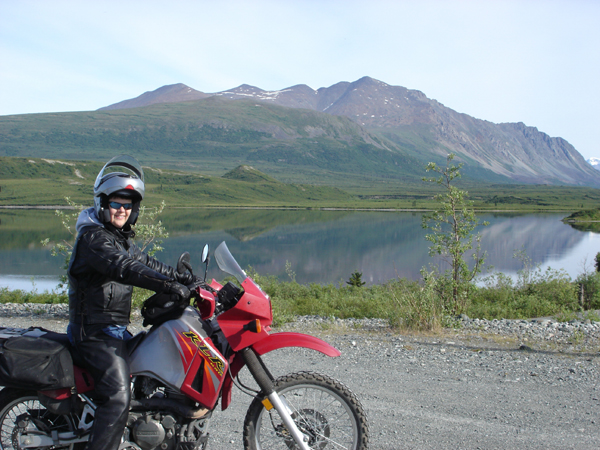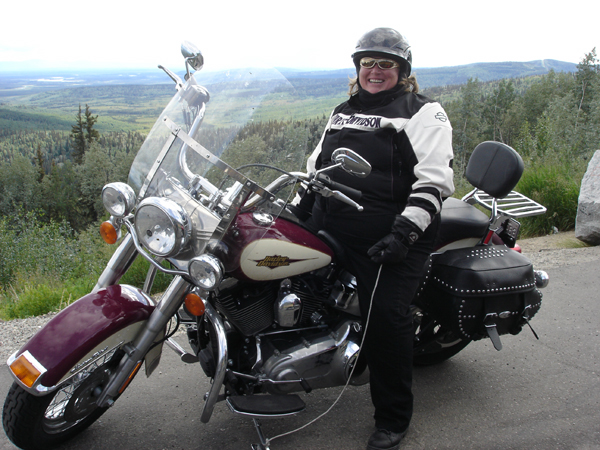 Costs were even higher for women who upgraded their bike to a Harley-Davidson, BMW or Yamaha V-Strom, and meals and gas werent included. But Alaska is pricey. Company owner Phil Freeman told me he only broke even financially on the tour because he had discounted the price to draw enough women. According to the companys Web site, a 2007 tour of the same route on a Harley-Davidson starts at $3,450 per person, and the price tag is higher for the companys other Alaska tours.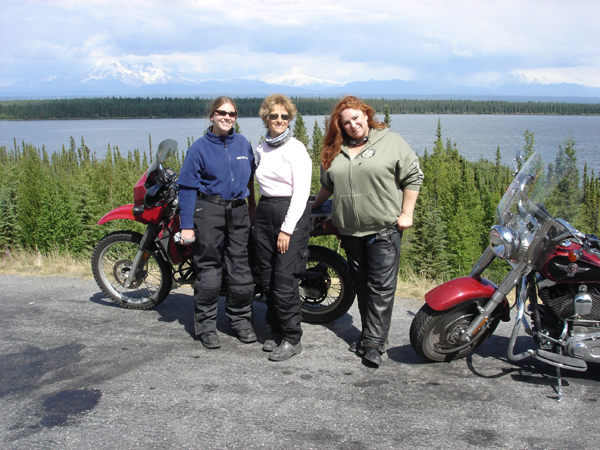 WomenRidersNow.com Editor Genevieve Schmitt asked me to evaluate the trip and note how it compared to touring with men, so I paid close attention to the dynamics of the group and any key differences. I had never been to Alaska or on a women-only ride before. Heres what I observed on both fronts.
1. Theres no need to beat yourself up on dirt roads to have fun.
Male bikers I know whove been to Alaska typically talk about riding on the hard-packed gravel Dalton Highway to Prudhoe Bay, not about how spectacular Alaskas natural wonders are from the pavement. But Alaska highways have so little traffic and the wildlife is so abundant that theres really no reason to get off the main roads. To me, it was great to enjoy the views without worrying about staying upright on the sometimes muddy and slippery "haul road."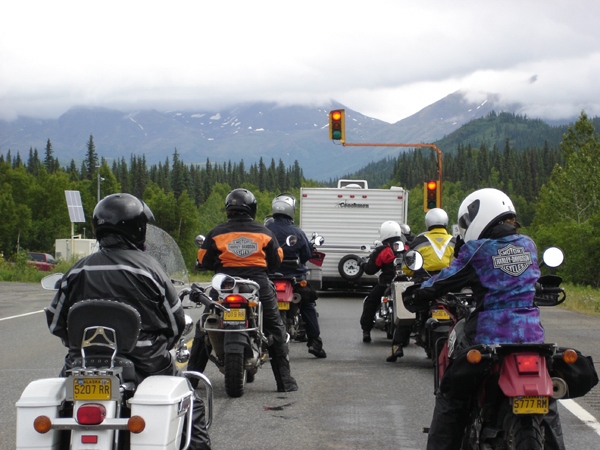 And the views were great. Bigger than the states of Texas, California and Montana combined, Alaska overwhelmed me with its vastness and rugged beauty. The state includes 17 of the 20 highest mountain peaks in the U.S, more active glaciers and ice fields than in the rest of the inhabited world, 3,000 rivers, three million lakes, and twice the amount of coastline than the lower 48. You get the idea.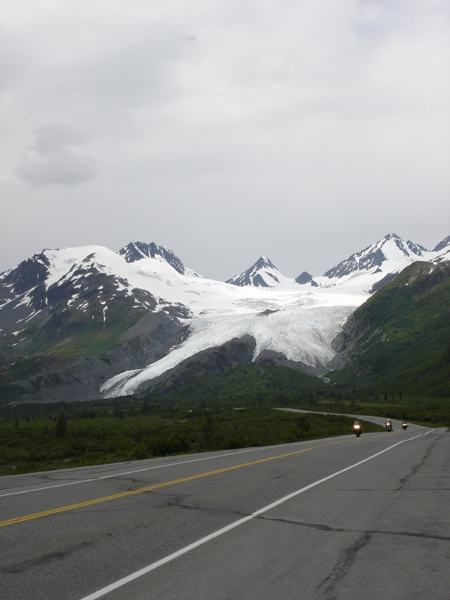 Rain on the first two days kept us from seeing 20,400-foot Mt. McKinley, also known as The Great One, or Denali. But the sun came out after Fairbanks, giving us terrific views of Mt. Wrangell, the Worthington Glacier and the Chugach Mountains at Thompson Pass. Plus, everyone saw at least one moose.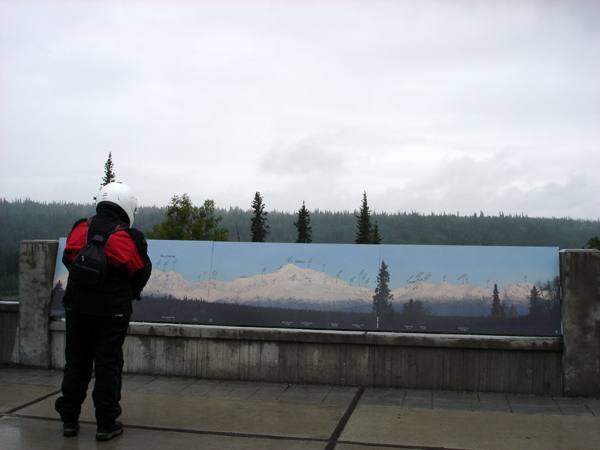 2. My butt felt better.
Alaska Rider Tours made sure we had no butt-buster days, unlike some tours Ive been on with men. During this trip, the longest day was 280 miles, the shortest, about 60 miles. I liked arriving early enough at our final destination each day to explore before dinner. I also sometimes get left behind and have to travel alone on group rides with men when I dont join them on mud or gravel trails, in sand, or other difficult stretches. On this trip, I was well within my comfort zone and never abandoned!
3. Women riders take risks, but they arent always visible.
Thats not to say that women riders dont challenge themselves. Although group members seemed happy with the trip itinerary and outwardly calm, a few told me later that they had pushed the envelope of their comfort zones in coming to Alaska. None had ridden outside the lower 48; a few had never gone out on two wheels without husbands or boyfriends.
On most coed tours Ive joined, people often split off to ride in small groups at their own pace. On this trip, it was several days before participants stopped riding in formation behind Nicole, the lead guide, and went off in pairs or threesomes. When I learned how inexperienced some women were before the trip, I understood why they had stayed together. Some gals said they put more miles under their belts on this tour than in the entire prior riding season. A couple of them had never ridden in rain before, and some who rode cruiser-style bikes at home had never been on different models. I was impressed that these ladies came on the tour, and I observed big gains in their skills and confidence.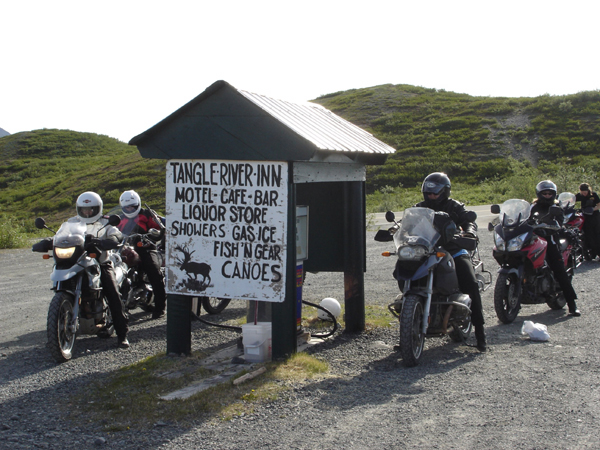 4. Women travelers are funnier.
The humor on the trip surprised me most. Mary Beth Bond, the California-based author of 50 Best Girlfriend Getaways, says that with no one other than themselves to care for, participants in womens tours relax and become lighthearted. Our group was no exception. It included some natural comediennes whose stories and hilarious trip videos made me laugh until my sides hurt.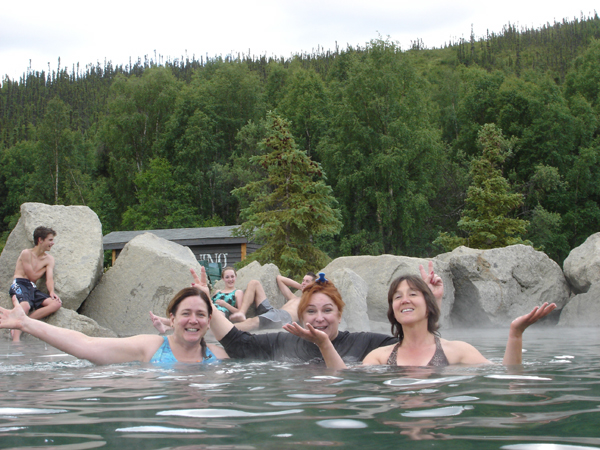 If youre ready for an organized motorcycle tour, this ride may be a good first choice. Alaska is exotic enough to give you the feeling of being in a foreign destination, but without the language, currency or passport hassles. Riding there is safe and enjoyable, and if my group is any indication, youll get support for any hurdles. You also may find a riding buddy for the lower 48.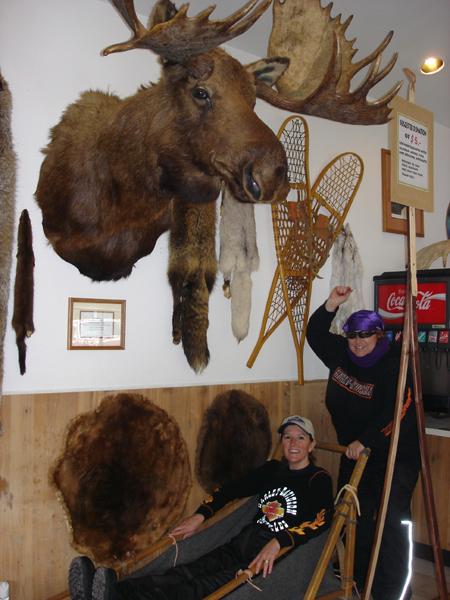 Base price for the 2007 Alaska Womens Ride, sharing a room and riding a Kawasaki KLR 650: $2,200. Bike upgrades, private room, meals and gas are additional. For information and 2008 prices, visit AKRider.com.
Perri Capell is a veteran journalist whose articles appear in well-known motorcycle magazines. She has been an editor and senior correspondent for Dow Jones and Company Inc., publisher of the Wall Street Journal, for the past 18 years. Perri started riding at age 49, buying her first two motorcycles via the Internet, including one through eBay. She and her husband, Lynn, now own more than 20 motorcycles between them (her favorites are her Yamaha TDM, Honda Transalp and Kawasaki KLR 650). The couple love adventure riding and travel worldwide on motorcycles. They have ridden in Oman, China and Vietnam, but Perri says nothing beats her home state of Idaho for great roads and scenery. You can reach her at capellf@cableone.net.