MotoQuest Tours is offering an incredible motorcycle tour just for women riders through the Alaskan wilderness this summer. This eight-day, seven-night, all paved ride starts in Anchorage and heads north through Denali National Park to Fairbanks.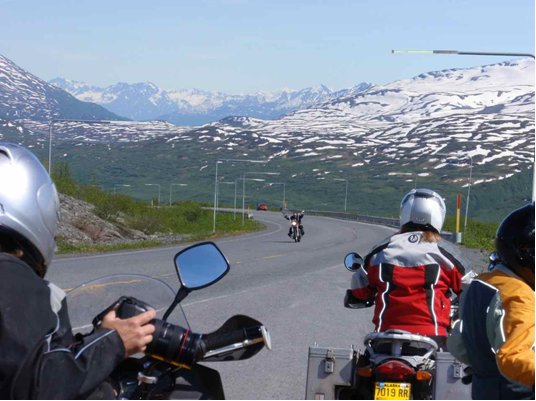 An all female crew of experienced guides and support staff make it easier to leave inhibitions and fears in the lower 48 and ease out of your confort zone while experiencing this "trip of a lifetime." Guides Nicole and Crystal have been adventuring in Alaska for years and have backcountry first aid training and mechanical knowledge.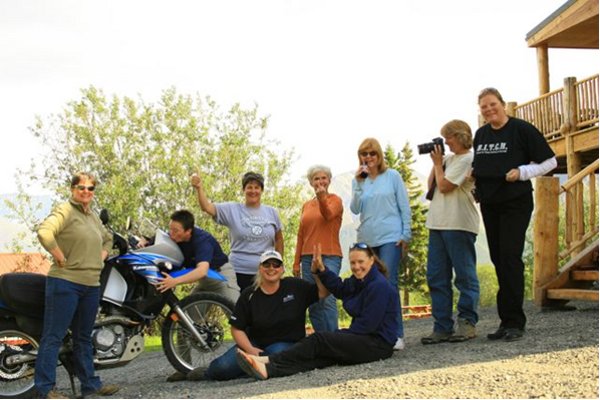 The all paved route totals about 1200 miles wtih day rides averaging about 250 miles so riders can take their time and enjoy the sights. Maps are provided daily so riders have the option of touring with the group or on their own. The tour includes some of the finest lodges and restaurants in Alaska. MotoQuest Tours promotional materials say, "Calling this trip a scenic ride is a gross understatement; the views from the road and side trips are breathtaking!"
Glaciers, hot springs, Mount McKinley and Denali National Park, mountain passes, great lodges, and Alaskan trading posts are just part of this incredible opportunity to enter the world of motorcycle touring and create memories with other women riders.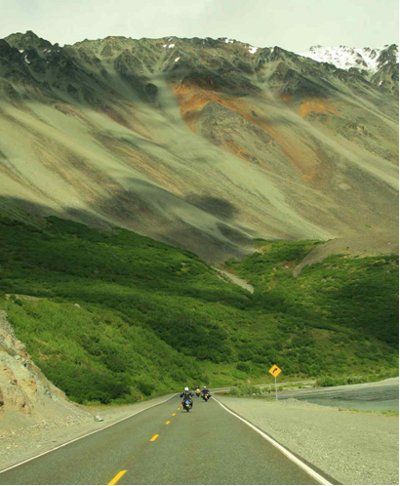 WRN correspondent Perri Capell was part of the MotoQuests women-only tour in 2007. You can read her story and see more pictures in the Feature Articles link on WRN by clicking here.
More information is available at MotoQuestTours.com, or email nicole@akrider.com. Call 907.272.2777, extension 1 or toll free at 800.756.1990, extension 1, for details.
Related Articles:
REVIEW: Motorcycling to Alaska DVD