Do you have a story to share? Please send it to us, but read these submission guidelines first.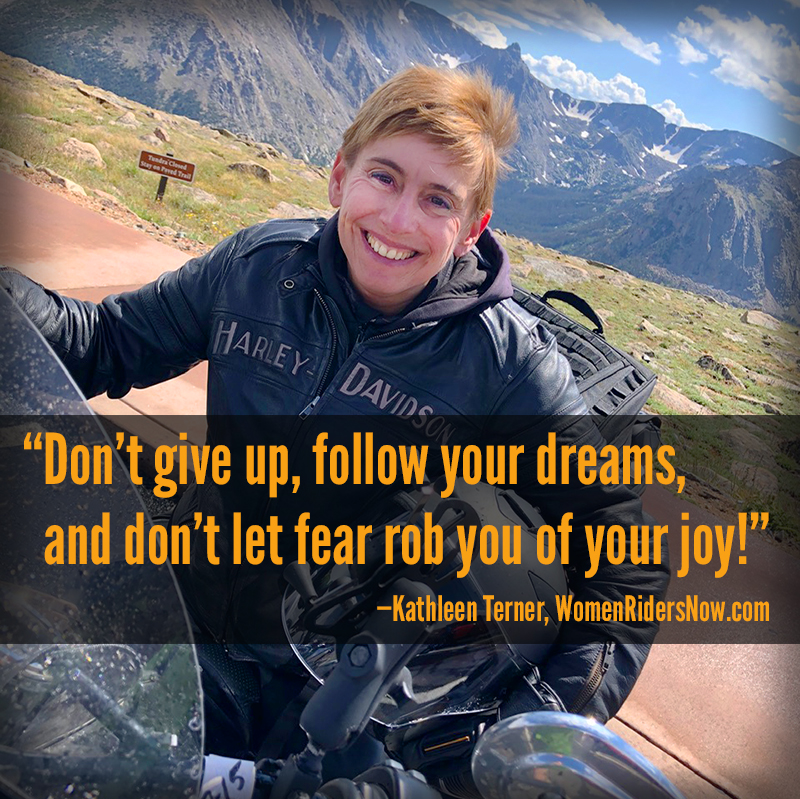 It was the desire to see my son that led to my solo eight-week cross-country trip on my Harley-Davidson from Oregon to Washington, D.C., and back in the middle of a pandemic. I didn't know it would be a transformative celebration of life as well.
I was diagnosed with stage 2 throat cancer in November 2019, and treatments left me unable to eat, speak, or drink. Within the first three months of my recovery I went through a second divorce. Then the COVID-19 pandemic hit, separating me from my older son for six months.
At the time, I only had my motorcycle endorsement for two years. With my personal confidence at an all-time low, I didn't think I could complete my planned cross country trip on my 2018 Harley-Davidson Softail Slim alone, but the motivation to visit my son overcame the fear. So, I set out to see him, celebrate life, and visit my favorite spots. I ended up riding more than 15,000 miles through 27 states and visited a dozen national parks along the way. I completed two certified endurance rides of 1,500 miles in less than 36 hours, and conquered several bucket list rides: Beartooth Pass, Million Dollar Highway, and Tail of the Dragon.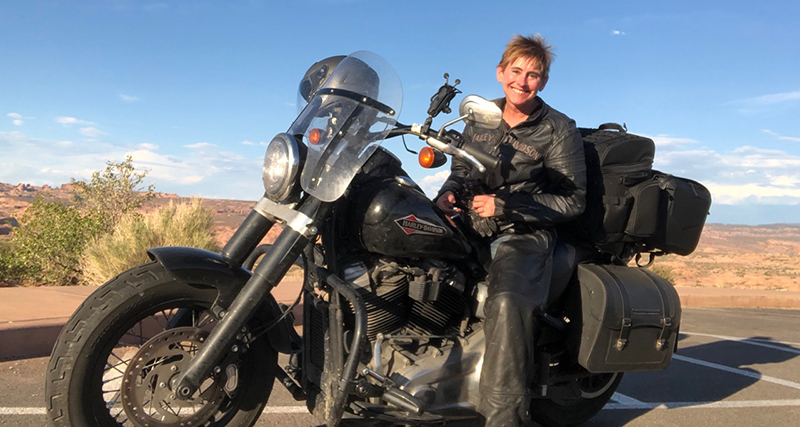 Far more important were the positive life lessons I learned on each stage of my journey. Initially apprehensive about traveling alone, I soon became aware that I did not feel alone. I traded stories with many wonderful strangers I met along the way, checked in daily with a friend and my daughter, had Facebook friends rooting me on, and sensed God's presence anew. It was liberating to enjoy my bike even without a human riding partner.
I had begun feeling unsure about my inner strength. I wanted to attempt a 1,000-mile endurance ride but wasn't sure I had it in me. But pushing past my comfort zone and riding more than 1,500 miles from South Dakota to Niagara Falls in a day and a half, I grasped that I am stronger than I had given myself credit for. The next leg of my journey found me riding south to spend four days in D.C. with my son, with a new appreciation that I am blessed beyond measure. Yes, I had gone through chemo, radiation, and a divorce, but I am fortunate to have three children I am proud of.
The feeling of empowerment set in after dealing with my bike's mechanical difficulties, traveling through road construction, and conquering the challenging Tail of the Dragon. I proved to myself that I wouldn't let obstacles stand in my way by outrunning thunderstorms in the southeast and completing another 1,500-mile ride in less than 36 hours from Tennessee to Colorado. My week riding my motorcycle on the Million Dollar Highway and exploring Rocky Mountain National Park brought me to new heights of joy after living for years with the pain of a marriage fraught with lies and betrayals.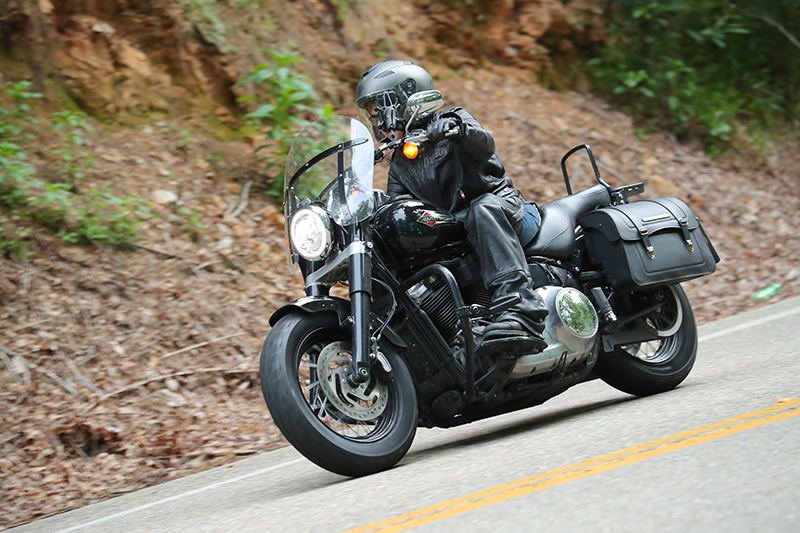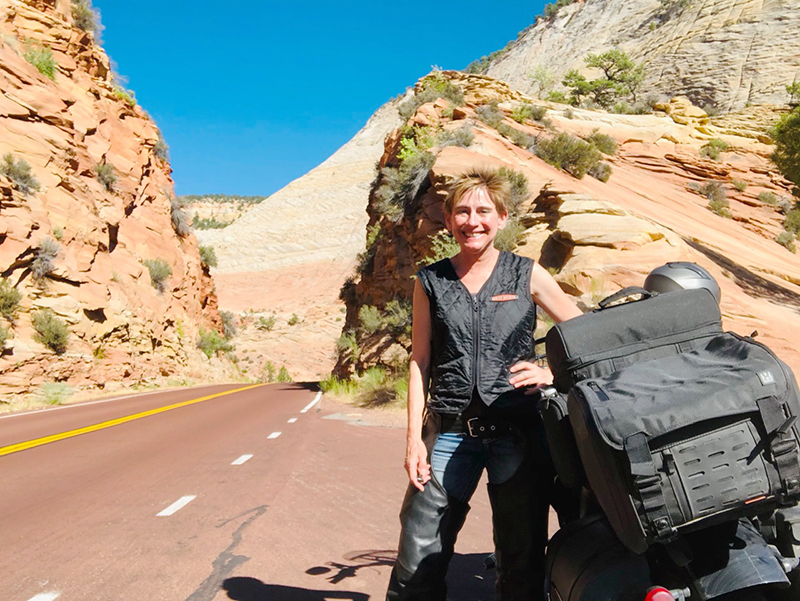 Visiting three friends from my younger years offered time to reflect on my life and to realize that my past had shaped me but didn't define me. I was free to choose confidence, joy, and hope as I looked to the future.
As I traveled to Painted Hills National Monument and Hells Canyon on the last leg of my tour, I felt immense gratitude for all I had seen, learned, and experienced. When a change at work provided me with an extra day to ride, I decided to add almost 1,500 miles for time to reflect on what I learned during my eight weeks of "wind therapy." As I rode, my spirits soared knowing I had it in me to ride an extra 500 miles that evening after an already full day of riding.
Completing a loop to Salt Lake City, Reno, Nevada, and then back to Oregon, I realized a book is inside of me that will encourage others who are facing difficulties to keep pressing forward. While it awaits publication, more on my story is available at KathleenTerner.com.
A middle-aged high school math teacher with only two years of motorcycle riding experience may be an unlikely person to undertake a solo journey like mine, but I hope what it taught me will encourage others. Don't give up, follow your dreams, and don't let fear rob you of your joy!
Do you have a story to share? Please send it to us, but read these submission guidelines first.
---
Related Articles
Confidence Corner: Pushing Past Your Motorcycling Comfort Zone
3 Tips for Solo Riding with No Regrets
10 Tips to Reduce Your Personal Safety on a Solo Motorcycle Trip
4 Bucket List Motorcycle Rides in the East
4 Bucket List Motorcycle Rides in the West
Addicted to Cross Country Motorcycle Riding