When we see a new motorcycle introduced that has a midweight 660cc engine with a price tag just under $8,000, we get excited because that means there are more options for beginning and intermediate motorcycle riders. For 2021, Triumph introduces the Trident, a new, easy to handle liquid cooled 660cc 3 cylinder motor with 6 speed transmission. The $7,995 bike is Triumph's entry model in its Triple roadster lineup, which also includes the 765cc Street Triple R ($10,800) and 1050cc Speed Triple S ($14,350).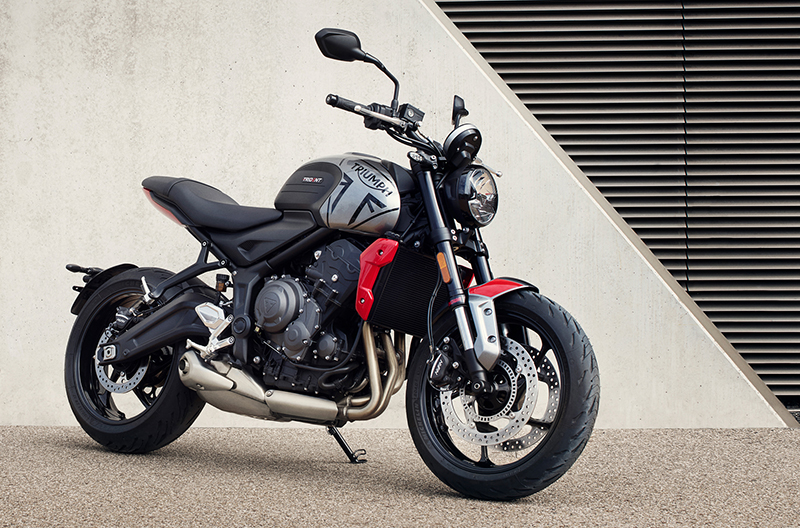 Built for day rides with a comfortable sporty riding position, the Trident features a sit-up seating position, one-piece seat, single round headlight, and classic Triumph fuel tank with knee cutouts that remind me of the company's legendary standard motorcycle that women riders love, the Bonneville.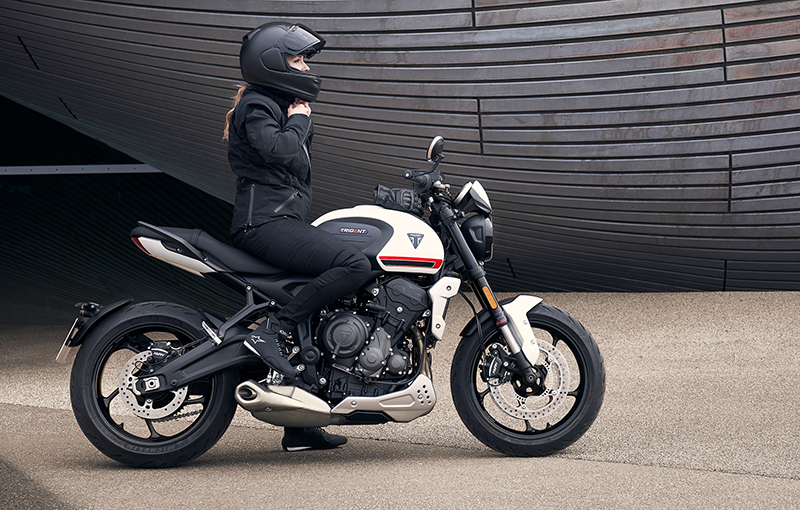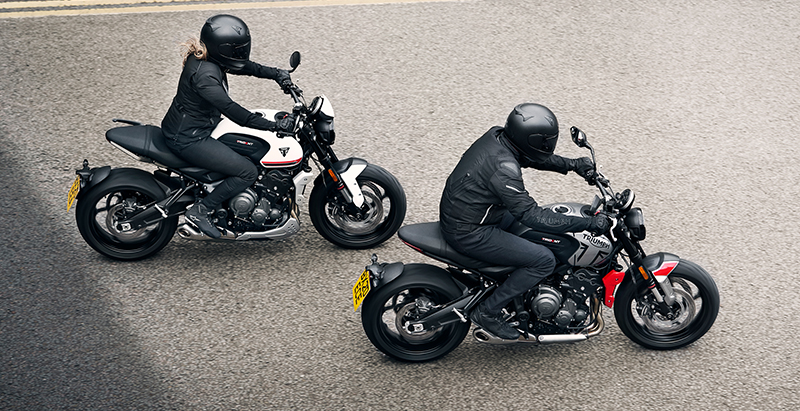 The Trident's 31.7-inch seat height and narrow midsection offers taller riders a comfortable reach to the ground. Short riders (5 feet 5 and under) will have trouble touching both feet flat on the ground but there are techniques one can learn to be able to ride a higher seat height bike like this. Click this link to learn what they are.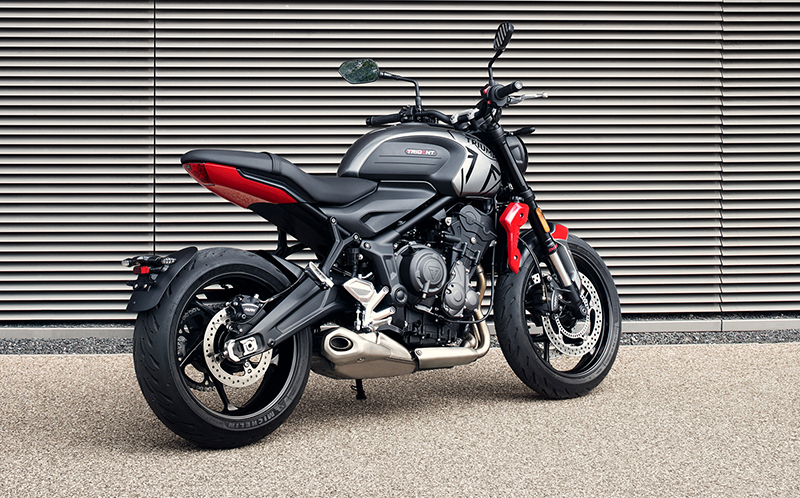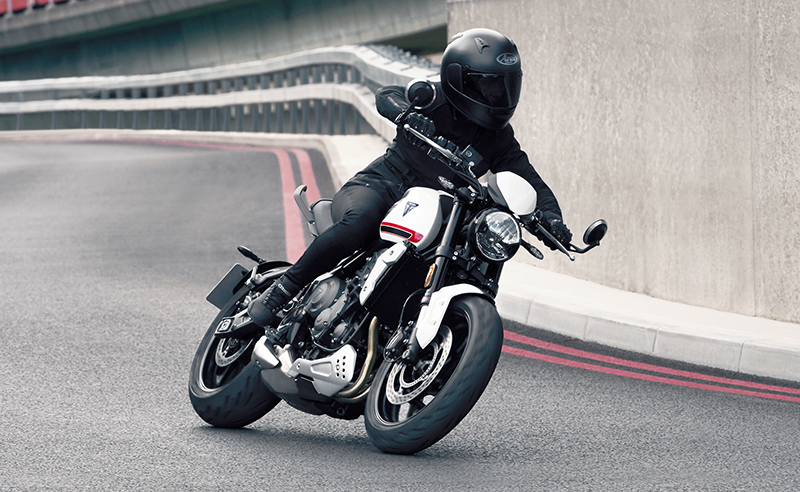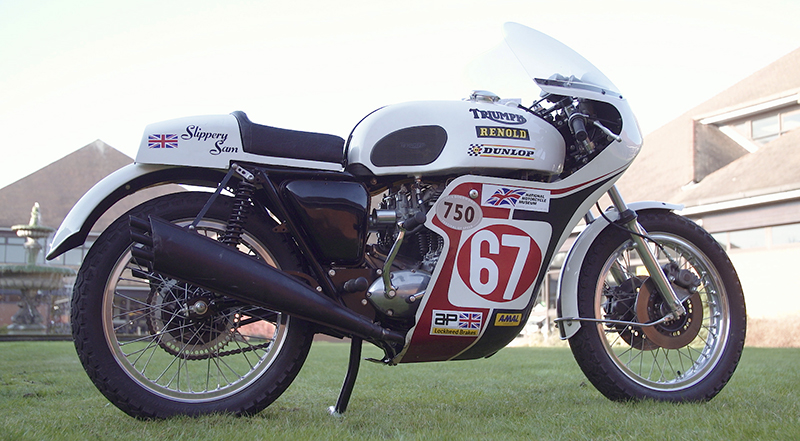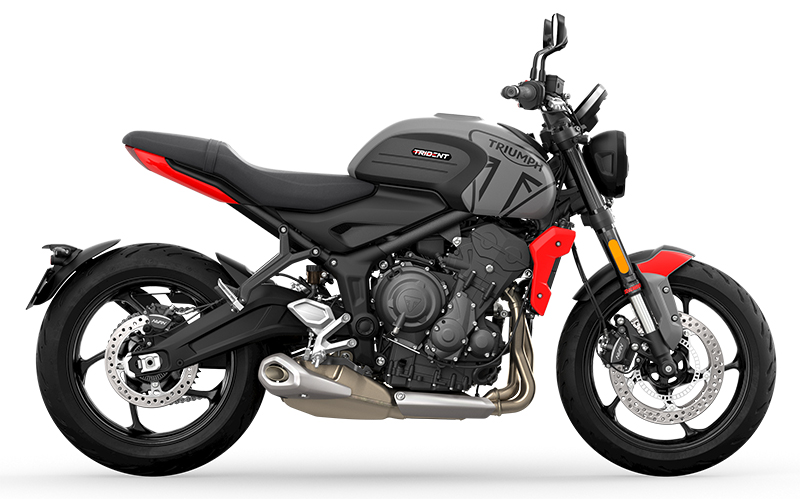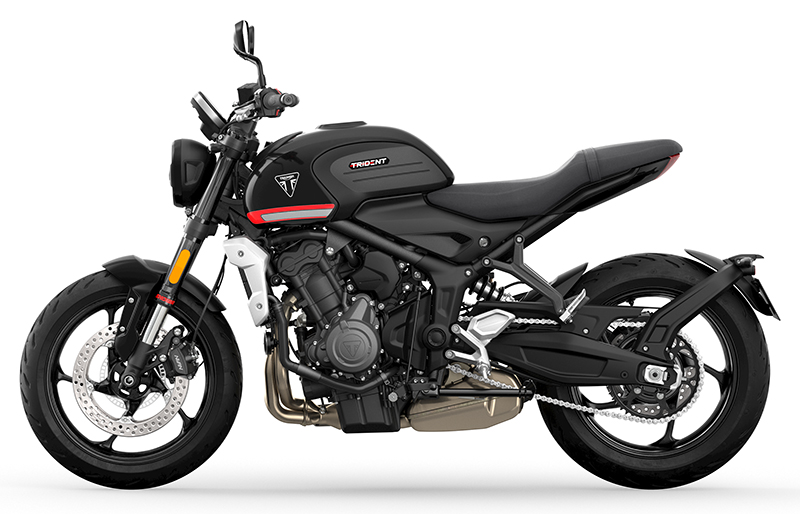 Even though it's value-priced, the Trident doesn't skimp on technology. Equipped with two ride modes, rain and road, each enhances rider confidence, control, and safety through the electronic adjustment of the throttle map and traction control that work together to keep your tires from losing traction and keep throttle input smooth. In addition, ABS is standard equipment on the Trident.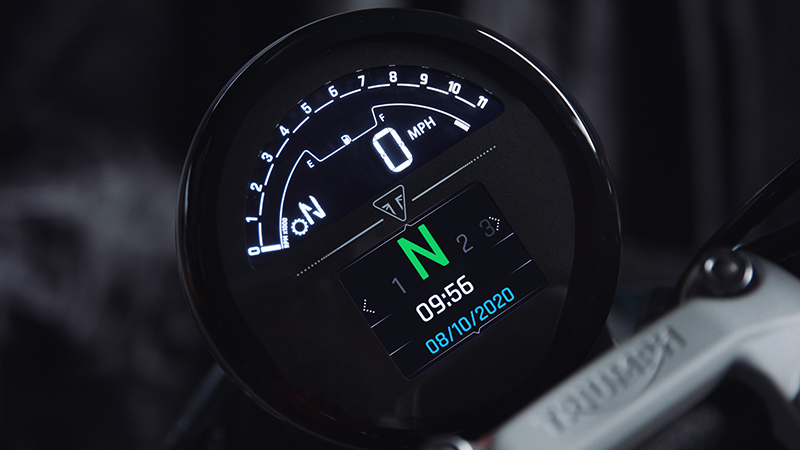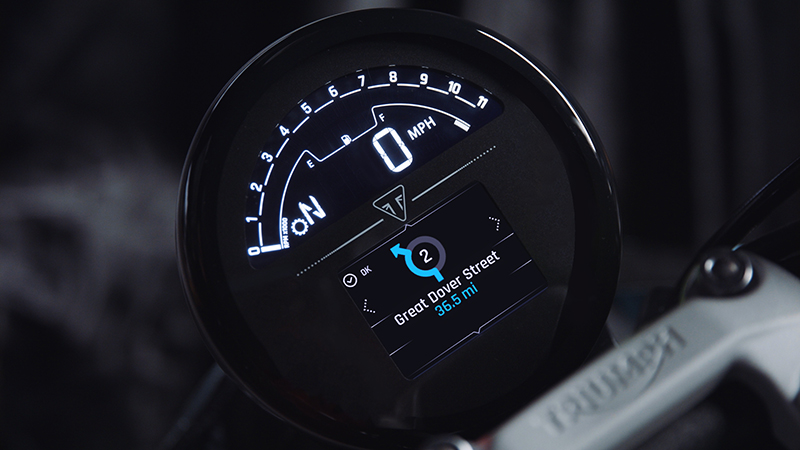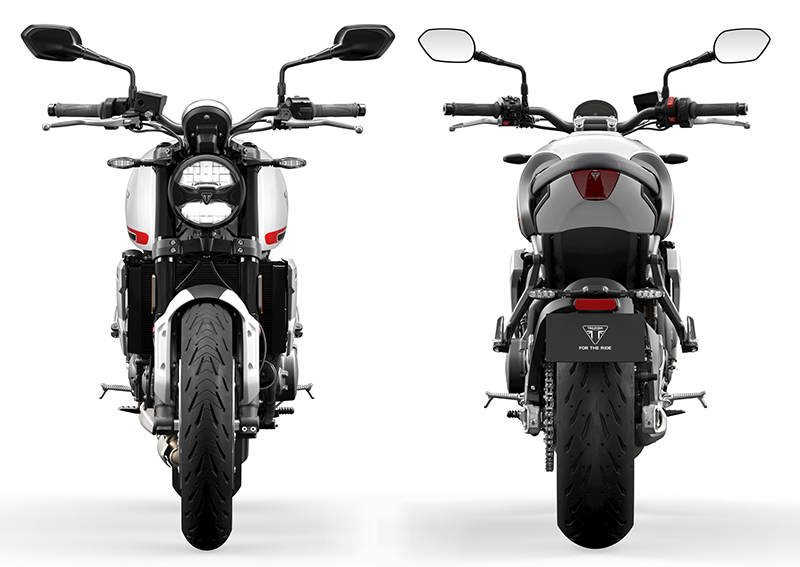 The 2021 Triumph Trident is offered in four colors and is scheduled to be available in the U.S. at the end of January. Visit TriumphMotorcycles.com for more information.
Specs at a Glance: 2021 Triumph Trident
Engine Size: 660cc
Seat Height: 31.7 inches
Fuel Capacity: 3.7 gallons
Wet Weight: 416.67 pounds
Colors: Matte Jet Black and Matte Silver Ice, Crystal White, Sapphire Black, Silver Ice and Diablo Red
MSRP: $7,995
WRN Recommendation
The new midsized triple-cylinder standard streetbike from Triumph is a great "next step" motorcycle for new riders who want to trade up from their small displacement learner bike. Confident beginners who are tall enough to comfortably reach the ground will also enjoy this bike. With the power and technology to be fun for any experience level, the Trident makes sense for women and men looking for an easy sporty ride who appreciate British heritage and styling.
---
Related Articles
5 Tips for Short Riders Handling Big and Tall Motorcycles
Standard Motorcycle Reviews
Triumph Motorcycle Reviews