Do you have a story to share? Please send it to us, but follow these submission guidelines.
It wasn't long ago that my husband, Ernie, and I rented a Harley-Davidson Ultra Limited for the weekend. We had been living in England for two years and experienced a lot of adventure, new places, and once–in-a-lifetime experiences with new friends. But when we moved back to Parker, Colorado, where we had only lived for a year before we left for England, we really didn't know anyone outside of work. And after being on such a high for so long, we were wondering what to do with ourselves.
Women Riders Now E-Newsletter
Stay up-to-date on all things motorcycle! Latest gear, bikes and products reviews. Travel ideas, great product giveaways, and more.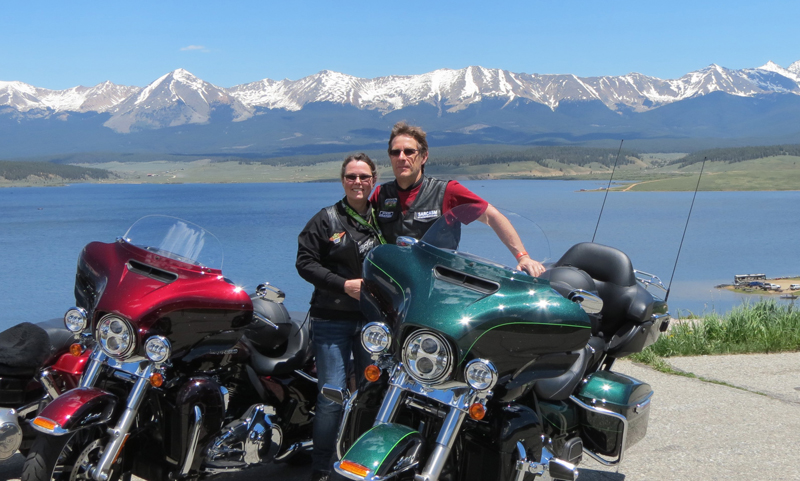 My husband had been talking about getting a motorcycle but I had never ridden. One Saturday in August 2014, I decided to make it an "all about him" day. We went flying early in the morning (he is a pilot), shooting at a local gun club, and finally test-riding several motorcycles. We rode a BMW, Honda Gold Wing, and then a Harley-Davidson Street Glide, which was really uncomfortable for me. Then I got on the back of a Harley-Davidson Ultra Limited and there was no turning back.
We rented that Ultra Limited for the next weekend with me riding as apassenger, found a twisty road on the map, and booked a hotel. We had terrible traffic getting out of Denver on a Friday night (no surprise there), ran into rain, and Imistakenly leaned against the turnon the first few tight turns. The next day brought glorious sun, beautiful scenery, 40 mph winds, torrential rain, ice pellets, and more sun. Even with all these challenges, I loved it!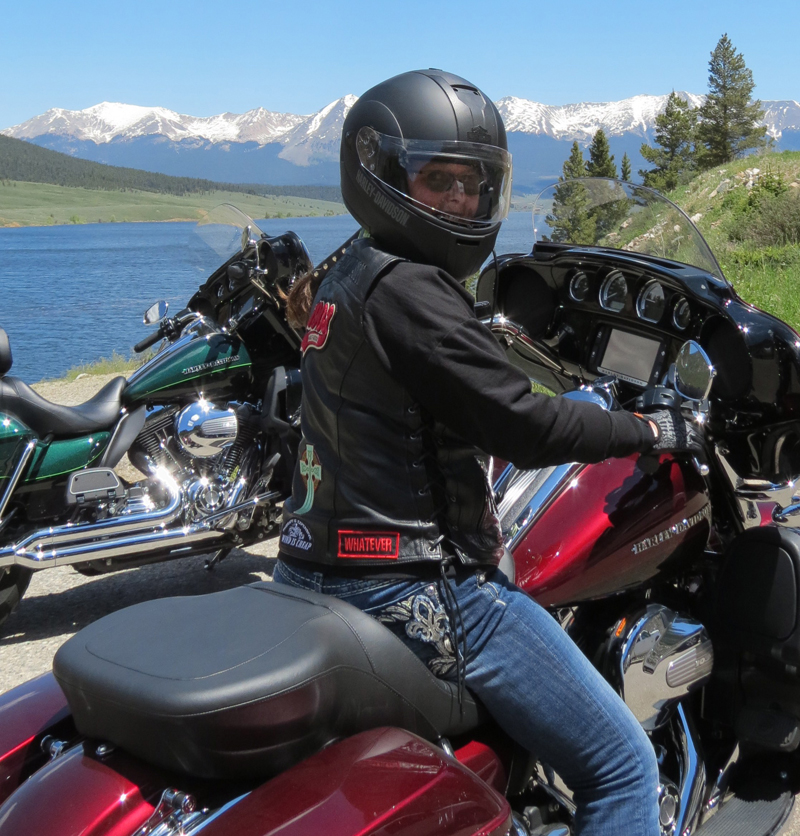 I know now that Colorado has some of the most fantastic motorcycle roads in the country. The twisty road I picked was Highway 34 through Rocky Mountain National Park (also known as Trail Ridge.) My husband did an awesome job riding that big Harley-Davidson even though he hadn't ridden a road bike since 1979.
One week later we bought a 2015 Harley-Davidson Ultra Limited to ride as a couple and joined the localHOG (Harley Owners Group) chapter.Riding was fun! When Ernie asked me if I would like to learn to ride, I responded with, "No, I'm just fine riding on the back with you!"
Fast forward to the first week in November when I had a big change of heart. I ended up getting my very own Yamaha V Star 650. We were invited to ride with two other couples the weekend I got my bike and I will be forever grateful that they "adopted" us. Three months and 1,700 miles later and I was hooked (even though I had been riding all winter with no windshield, no heated gloves, and very little cold weather gear.)
After riding for a few months, my husband asked me if I wanted to ride locally or tour. I really didnt know, but answered, "tour!" On February 14th (yes, Valentine's Day) Ernie bought me aHarley-Davidson Ultra Limited Low, the lower version of his bike. Since the trunk was more than a little daunting to me, we bought the kit necessary to take it off and together we transformed it into my bike. She is beautiful!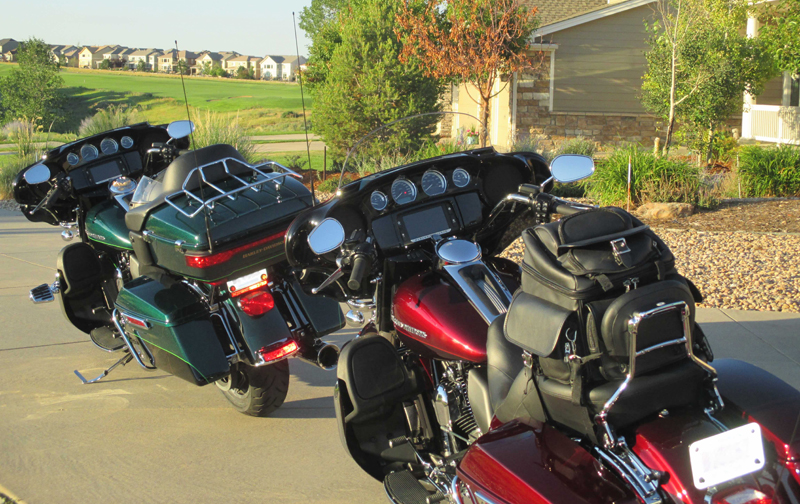 I put more than 6,000 miles on my motorcycle in six months. We've been all over Colorado and have taken long trips through Montana, Wyoming, and South Dakota.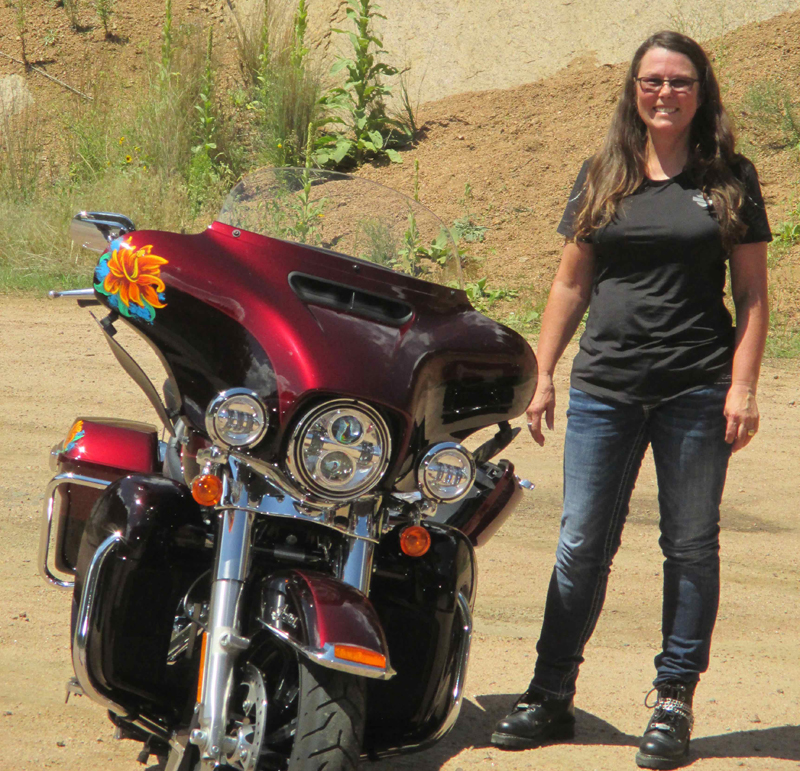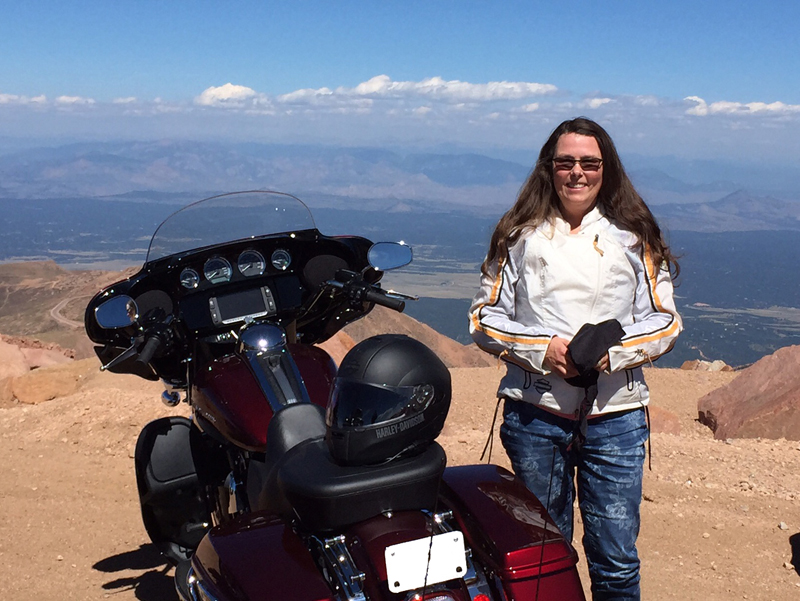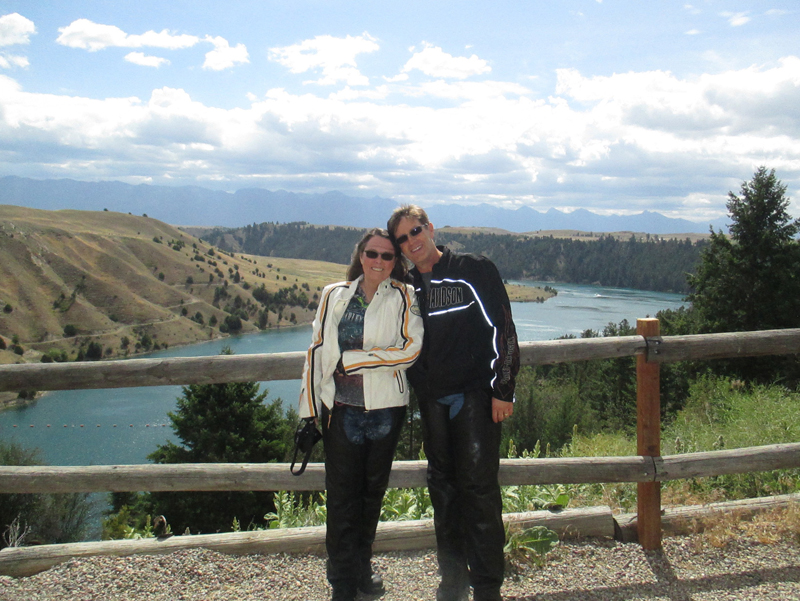 Do you have a story to share? Please send it to us, but follow these submission guidelines.
Related Articles
Top 5 Touring Motorcycles Women Are Riding Now
Passenger Riding Tips
Reader Story: My Motorcycle Trip of a Lifetime
Passenger Friendly: Riding on the Back and Loving It!
More Reader Stories