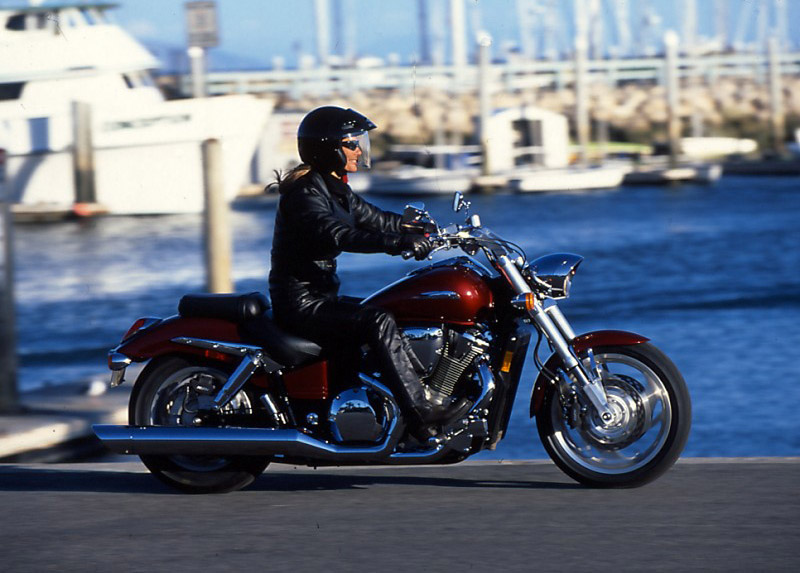 Most people buy a helmet and dont give it a second thought, that is until the helmet gets dinged or cracked. With April being "Check Your Helmet Month" now is a good time to make sure your helmets are ready for riding. Even if theyre never involved in an accident, a helmet does need care and maintanence. Here are a few simple rules to keep in mind throughout the year:
1. Fit is vital: a helmet must fit properly to be effective, and not all helmets fit the same. A good fitting helmet should rest 1 inch above your eyebrows and shouldnt roll forward or sideways on your head. To ensure a comfortable fit, wear a helmet for 15 minutes before making a final buying decision.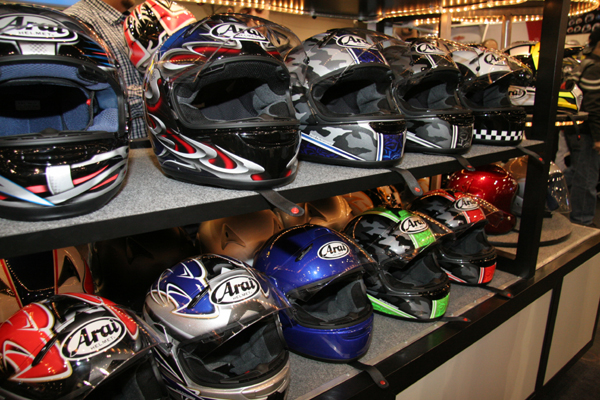 2. They dont last forever: manufacturers and the SNELL Foundation recommend helmets be replaced every three to five years, depending on use. Glues, resins and other helmet materials break down over time and can make a helmet less effective. To make things easier on the rider, Harley-Davidson helmets come with a "purchased on date" sticker that can be placed under the comfort liner for quick reference.
3. Keep it clean: a clean and well cared for helmet will protect better and longer. Use a mild soap to wash the outer shell and internal liners. Never use solvents or chemicals for cleaning as they can destroy protective coatings.
4. Mirrors are not hangers: hanging a helmet on a motorcycles mirror can damage the impact absorbing liner inside.
Harley-Davidson recently released the Skyline Helmet specifically for ladies who love to ride. The Skyline has a deeper cavity to provide a better fit, 3D-type comfort padding with removable and interchangeable pads for a custom fit, a notch for a pony-tail and an anti-static liner to keep hair smooth.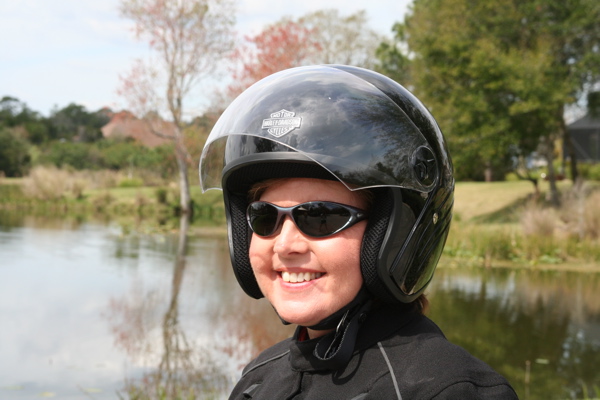 Harley dealers can provide even more detail with "The Heads-Up on Helmets" brochure, or visit their Helmet Guide section on the web at Harley-Davidson.com/Helmets for detailed information about helmet styles, components, fit, care and replacement.
For more information and options on helmet choice and fit, here are links to WRNs recent helmet product reviews and articles:
See a couple options that were featured at the Dealer Expo this year in Hot New Gear: Bringing Power to Women Riders.
WRN Editor, Genevieve Schmitt highlighted a helmet she discovered at Daytona Bike Week last month. Check out Genevieves Blog: My Daytona
Arai Tops in Customer Satisfaction – Shoei and Scorpion right behind
Hot New Helmet Design – Shoei RF-1000
What To Wear While Riding A Dirt Bike