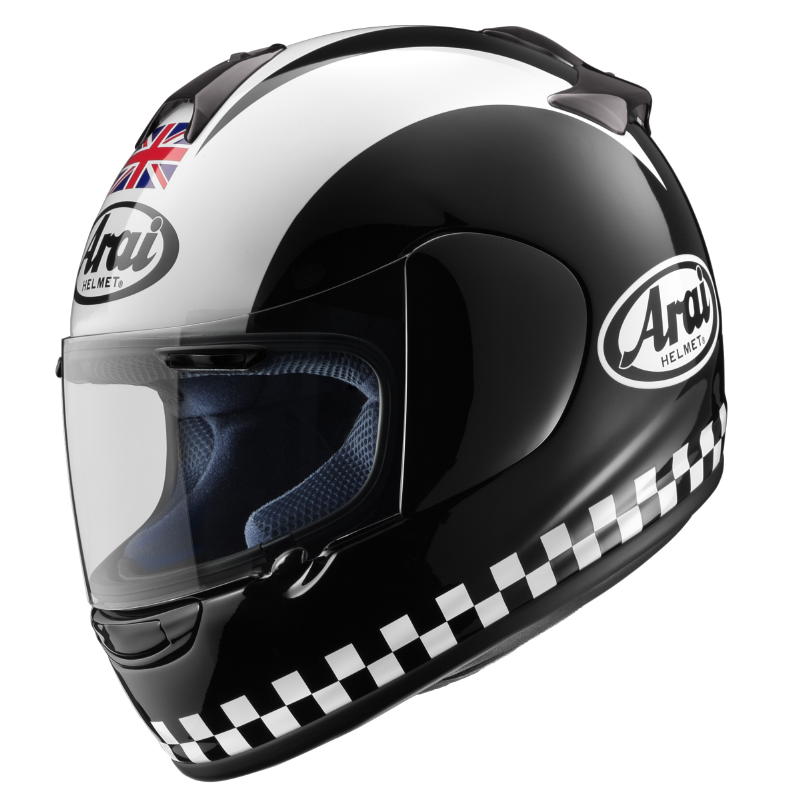 Arai introduces the new Vector street helmet replacing the Astral-X model. It provides a new "less-is-more" design for those who dont want or need all the bells and whistles.
The company says the new helmet is shaped to conform more closely to the human head shape, thereby making it look and feel more natural, and meet the air with less turbulence.
The Vector is available in 10 solid colors, including several Aluminum and Frost treatments, four new Camouflage-graphic colors, and five other new graphic designs. Available in sizes XS–XXL. MSRP $407.95 to $521.95.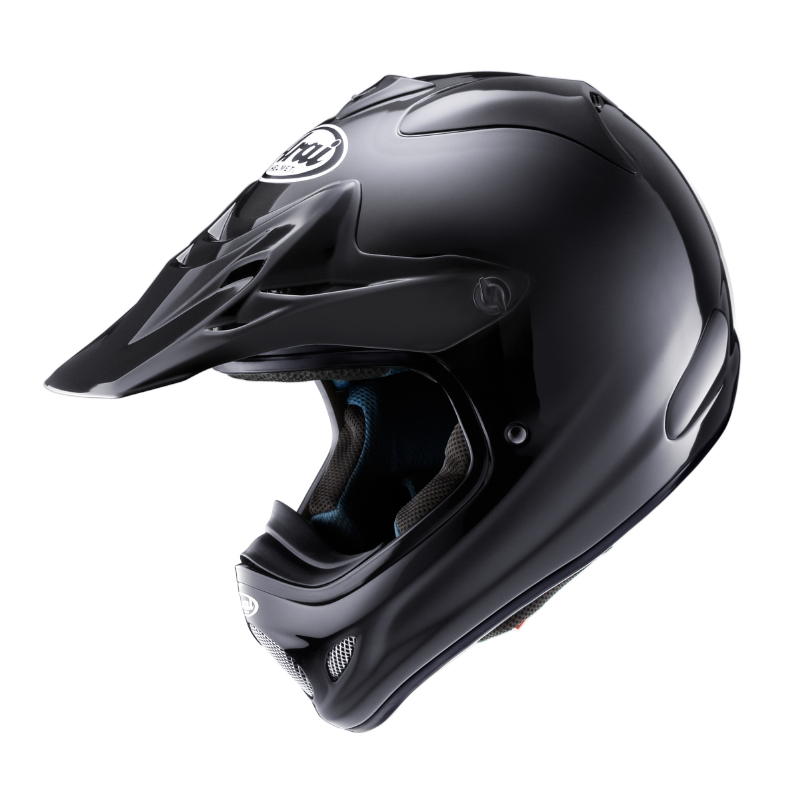 Arai also introduced a brand new VX-Pro 3 dirt helmet for 2007 marking a complete redesign of the VX Series helmets, including numerous updates and several new innovations.
The VX-Pro is Arais first dirt helmet to feature a top-mount diffuser ventilation system, and 13 intake and exhaust vents which are fully adjustable and closable. The chinbar also gets an upgrade with a new one-piece, stamp-formed, stainless-steel expanded mesh screen designed to provide a more durable barrier while minimizing potential mud-packing.
A new peak design up top helps to force more air into the forehead for improved cooling and help reduce "bucketing" at higher speeds. The VX-Pro 3 is available in three solid colors, three Windham-3 colors, five Narita-graphic colors, and five Barbed Wire-graphic colors. Available in sizes XS-XXL. MSRP $473.95-$587.95.
Details can be obtained at your nearest full-service Arai dealer, at araiamericas.com and in Arais forthcoming 2007 full-color brochure. Find your nearest dealer on the Arai Web site.