Billy Lane and his staff at Choppers Inc. collected more than 700 new, unwrapped toys for the U.S. Marine Corp Toys for Tots in Brevard County, Florida.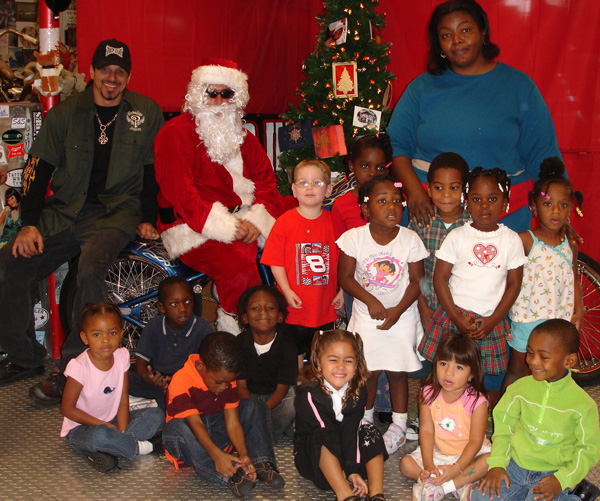 "Ive gone on tons of motorcycle toy runs over the years and had great times, but I wanted to do something different that kids would remember. Chopper Santa was the ticket," said Lane. "In addition to asking our clients to donate toys this season we also invited local child care businesses to bring kids in to meet Chopper Santa, have their picture taken with him on a chopper and enjoy Christmas with a twist."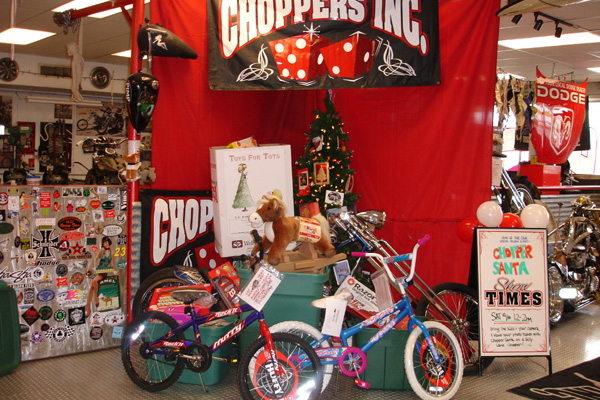 The entire Choppers Inc. shop was decorated in true holiday spirit, from lit up choppers to a Christmas tree in the entry way. Children from schools across the county arrived on Friday December 15th to see Chopper Santa and tell him their holiday wishes. Every child met with Chopper Santa and received chopper themed coloring pages and candy canes from Billy Lane.
For each donated toy, visitors received in-store discounts on Choppers Inc. merchandise. "That was our small thank you for their effort and caring," said Lane.