With the cold weather upon us, its never been a better time to curl up in front of the TV with your favorite DVD. This time pop in a DVD from the Fix My Hog series and learn how to perform basic maintenance on your motorcycle.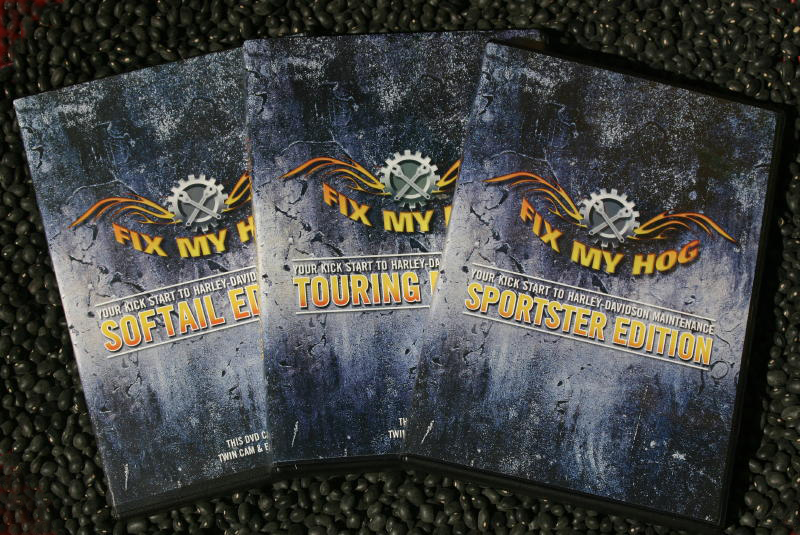 There is a lot of buzz these days about becoming a do-it-yourselfer with the help of instructional DVDs. Weve seen DVDs providing instruction on learning how to ride, and found it is possible if we follow the instructions carefully. Now we can learn how to do basic maintenance on our motorcycles by observing how its done while watching a DVD.
You may be wondering if its possible to learn something as complex as how to adjust a clutch, bleed brakes, lubricate and adjust the throttle, remove tires and replace fluids by watching a DVD. I discovered it can be a great way to learn and it is possible! Being a visual creature by nature, things just tend to stick better with me after Ive seen it done a couple of times. With an instructional DVD there is someone patiently explaining how to do the work — and in this case that someone is Bob LaRosa a Harley-Davidson factory certified mechanic — and you have the ability to rewind and listen as many times as you like.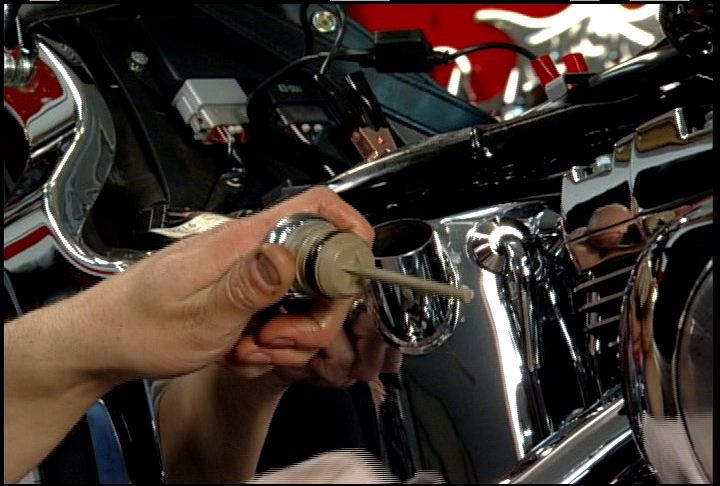 San Diego based Fix My Hog Inc. owned by Dennis Santopietro is the mastermind behind the DVDs. Youll learn basic maintenance like seat removal and battery check, oil and transmission service, air filter replacement, chain adjustment, brake pad replacement and more. The DVDs are available for the Sportster, Touring, and Softail models. I reviewed all three.
Considering the amount of time it takes to do the variety of maintenance discussed the length of the DVDs is on target at approximately three hours each. There are chapters like those you would find in a book relating to specific types of service. So, if you have a particular concern you can go right to it without having to sit through the entire DVD, but we dont recommend skipping through the safety checks at the end. They are there for a reason. I particularly enjoyed the extra nuggets of useful information on common items such as battery care, draining fuel, and rider safety under the bonus material sections. Regardless, if you already know how to do these things its a good reminder for riders of all experience levels.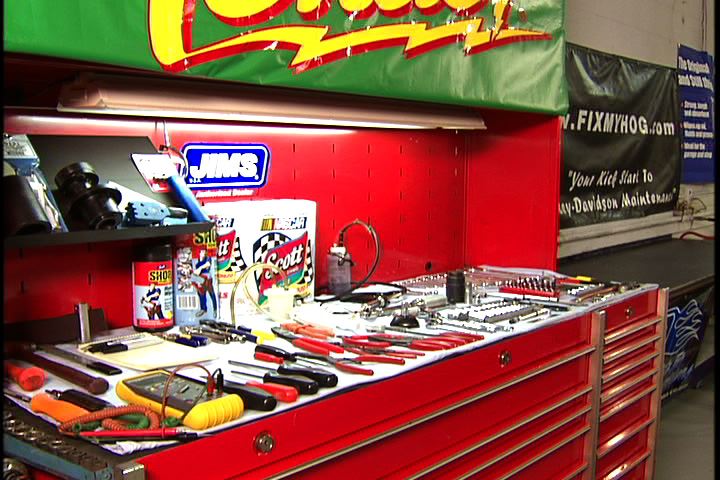 My favorite part of the DVDs is the list of items — from tools to manuals — required to do the maintenance at the start of each procedure. There are no surprises or additional tools needed once the job is started and the instructions are pretty straight forward.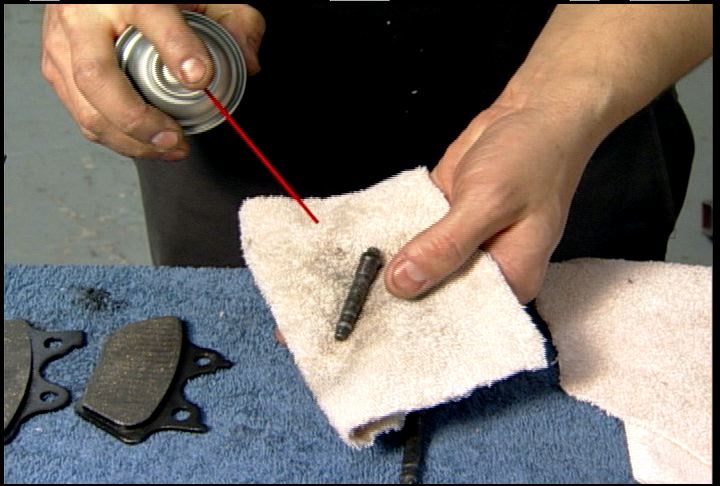 Fix My Hog DVDs are easy to watch and there is no offensive or sexist language to get through. Additionally, narrator Bob LaRosa provides helpful hints throughout each process — like covering painted surfaces which helped to break up the training and making the information easier to absorb. The instructions are easy to understand, and provide a nice refresher for those of us who have done our own maintenance. Sometimes its hard to remember how to do something unless you do it often, so the nice thing about the DVDs is that you can refer back to them anytime you need to.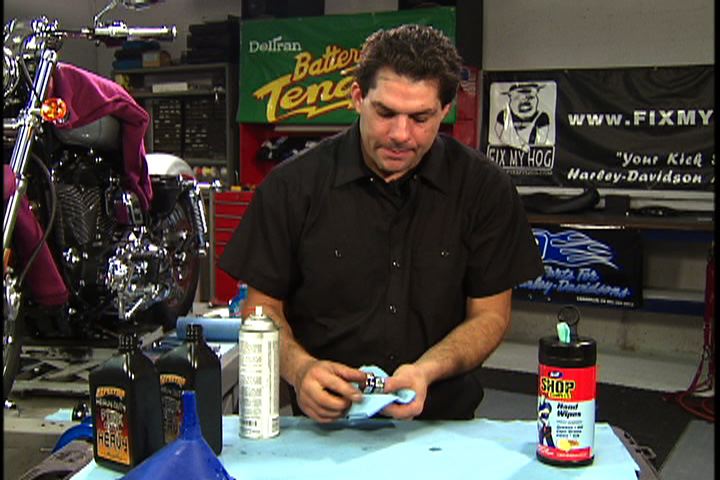 There were a couple of things I found distracting, but it certainly wouldnt deter me from making a purchase. The lighting quality could have been better in some areas as it seemed to alternate between light and dark on occasion (even on two different DVD players). Also, the narrator appeared to be a little stiff at times while explaining the techniques and didnt do a very good job at making eye contact with the camera. Still, the information was delivered in an easy-to-understand manner providing the essentials for how to get the job done.
While maintenance is probably easiest to demonstrate and perform on a hydraulic lift, I think it is safe to say that most motorcycle owners dont have a hydraulic lift — at least not a professional one. It would have meant more to me if alternate suggestions were provided for how to best reach the areas required by doing it the old fashioned way — on the garage floor!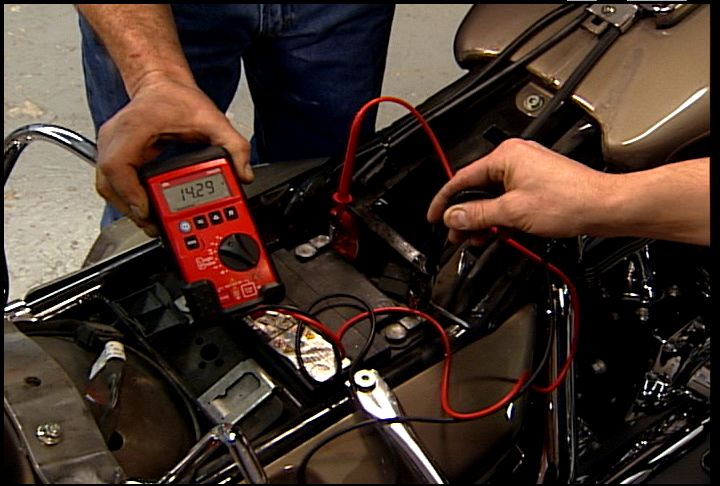 Being a woman who enjoys learning how to take care of her motorcycle, these DVDs gave me the confidence I needed to do basic maintenance on my own. However, it might be a good idea to watch them a few times, or have a laptop with the DVDs near your workstation in case you need to refer to them again. Even if you decide not to perform the maintenance yourself, its a great way to learn more about how your motorcycle works and whats involved in doing the maintenance.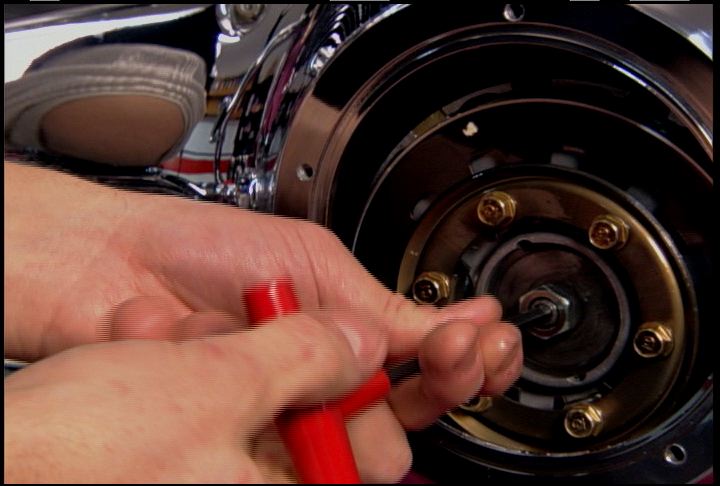 For those Harley-Davidson owners interested in making upgrades to their motorcycles, there is a new "Bolt-On" DVD multi-set in the works with instruction for making upgrades to Big Twin models (Dynas, Softails and Touring) from 1984 to 2007. This new DVD is scheduled to be released in January 2007 with a retail price of $49.95. It will feature Qamp;A with Chris Maida, editor of American Iron magazine.
The Fix My Hog DVDs, which have been steadily selling worldwide since 2003, retail separately for $39.95-$45.95, or can be purchased as a bundle for $120.00. These DVDs make a great stocking stuffer for the motorcycle wrencher on your list. For more information and to place an order, visit fixmyhog.com for their complete product catalog. More DVDs are planned for release in 2007. Check their Web site for details.