What a year it has been. This online magazine took off faster than I had imagined. Ive discovered that nowhere on the Internet, or anywhere for that matter, can you find the kind of motorcycling news and information that WomenRidersNow.com offers.
Let me tell you: there are tons of stories out there. Magazines run some of these news items, but because of the long lead printing deadlines that information is often old news by the time you read it in print. The other motorcycling Web sites focus mostly on one specific area of motorcycling, racing being the biggest. WomenRidersNow.com is filling a void in motorcycling print and online information by posting lifestyle news and information right after it happens so you are informed immediately.
Why do I care about you being informed like this? Well, my background is in producing television news. Im used to telling the stories as they happen or shortly thereafter. I feel the same way about motorcycling. Every day someone or something in the motorcycle industry is making news and I want you to know about it so you can use that information in your motorcycling life. Its safe to say that WomenRidersNow.com is already the leading source for motorcycling news and information, but#8230;Im not content with our rate of delivery of that information.
To help me bring this content to you faster, Ive hired a talented managing editor, Diane Ortiz, to assist in digging up the stories and posting them. Diane has been contributing stories to WRN on a freelance basis. Shes a former newspaper journalist and an MSF instructor opening her own training facility in New York City. Having her on board will enable me to spend more of my time on the big picture things that will solidify WRN as the leading source for motorcycling lifestyle news and information. Plus, she loves sport and sport-touring motorcycles. Her interests will help to balance out the sites content.
Youll see big changes happening to WomenRidersNow.com like including more sportbike and sport touring material, and content men will find interesting, too. Were not even a year old yet and look how far weve come! We even have video on the site professionally edited, quality-produced stories. None of this amateur, home video stuff found on other sites. So, please stick with us as we head into what I believe will be a pivotal year in the world of women, motorcycling, and the lifestyle side of riding.
Talk of the Industry
Seems those "in the know" in the motorcycle industry, those who observe it like I do, believe the number of women riding motorcycles these days is more than 10 percent of the riding population #8211; the statistic we often quote from the last survey conducted by the Motorcycle Industry Council. We wish there was some other way to track the number of women motorcycle buyers because we all agree there seems to be exponential growth over the past few years judging by all the women we see riding motorcycles.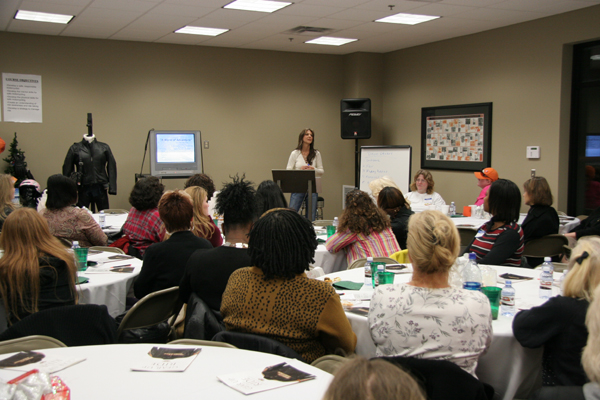 Over the last year, weve witnessed aspects of the industry becoming more gender neutral so more women see motorcycling as accessible to them. Lots of dealerships are holding ladies night inviting those seekers in for an evening of learning. And apparel manufacturers have responded in a big way this past year (think pink!) and are only going to continue offering more designs for women. All this means a bigger awareness of women riding motorcycles, as well as recognition of the fact that there are differences between men and women riders. Some women need to be specifically catered to in order to find a way to fit motorcycling into their life.
One of the motorcycle manufacturers biggest challenges is bringing in younger buyers, men and women. Great news! Some of their marketing is working. One industry expert forcasts sportbike sales will increase 20 percent in 2006, up from a 14 percent gain in 2005. He predicts sportbikes bigger than 750cc will surpass 70,000 units sold in 2006, doubling the sportbike category sales since 2001. So sportbike sales are growing fast. The manufacturers must be doing something right as the majority of buyers of these go-fast machines are 20 and 30-something individuals.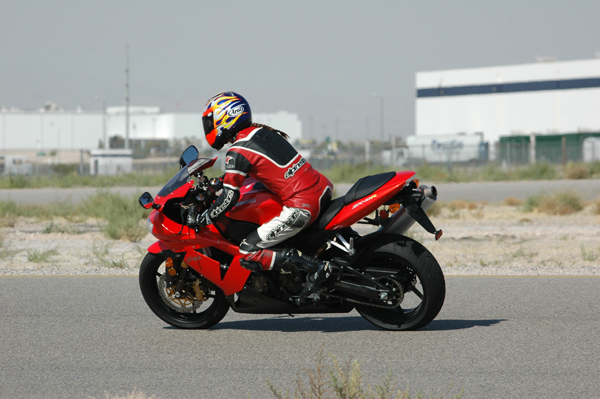 With events like the groundbreaking Femmoto, an all-womens demo track day now in its fifth year (visit our Motorcycle Lifestyle Video link to see Femmoto in action) its clear many more women find sportbikes and standard motorcycles attractive. Historically, the majority of women riders 80 percent #8211; leaned toward cruisers. We believe that balance may be shifting a bit towards sportbikes.
Industry News
America Honda decided against mailing out holiday cards this year (a big corporate expense I can imagine) in favor of a donation to a charity. Heres what was written in the email I received with a link to an online greeting card. "In keeping with Hondas commitment to the community and to the environment, we have decided not to print and mail Holiday cards this year. Instead, we are making a contribution to Operation Phone Home, a USO program that provides free calling cards to U.S. troops based overseas." Seems like a commendable thing to do. Helmets off to American Honda!
Just received an email promotion from GoDaddy.com promoting a domain registration sale and guess who their latest spokesperson is? Indy car racer Danica Patrick. Seems like an unlikely marriage, but I imagine GoDaddy.com made Danica an offer she couldnt refuse. GoDaddy.com is known for using attractive women in its promotions and theyve managed to tie Danica in with "the hottest deals on the Internet coming to you fast" fast being the key connection here. A stretch? I think so.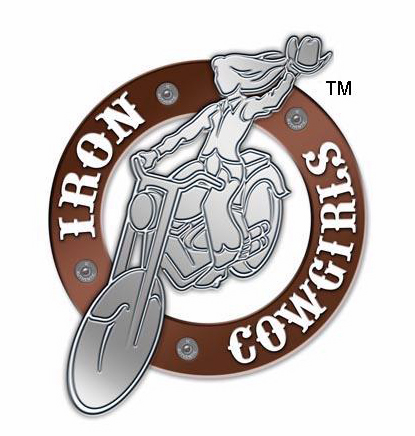 One of WomenRidersNow.coms loyal advertisers, Iron Cowgirls, has an exciting new Web site. The graphics and colors are spectacular. Youve got to visit it at IronCowgirls.com just to see what owner Maribeth Shanley did with the site. Shes added some sassy new pieces to her apparel collection that drive home what an Iron Cowgirl really is. Maribeth is trying to create brand awareness with the Iron Cowgirl theme. We think shes doing a superb job pulling it all together.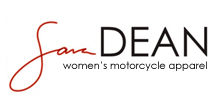 Other motorcycle clothing companies are offering deals for the holidays. Sara Dean, Inc. just sent me email announcing 10 percent off merchandise ordered online before December 31st. Visit SaraDeanInc.com and enter promotional code HOLIDAY at checkout.




Another online retailer She-Moto.com is offering free shipping on orders placed during the holiday season. Were currently testing one of their lovely jackets.
As always, please feel free to email me at gschmitt@womenridersnow.com with your thoughts and ideas as we want this online magazine to be the first place you visit when you sit down to your computer each day. Bookmark us in your list of favorites; better yet, make us your home page. Seasons greetings!