One of the leading names in motorcycle helmets, Shoei, has a new design for 2007 on its popular RF-1000 model that breaks the mold in graphic designs. The new "Flutter" graphic features the image of a butterfly set against a fun background of pink and black graphic swirls. A butterfly is neither feminine nor masculine so, we think the Flutter design will appeal to both women and men, with men preferring the royal blue color option, though.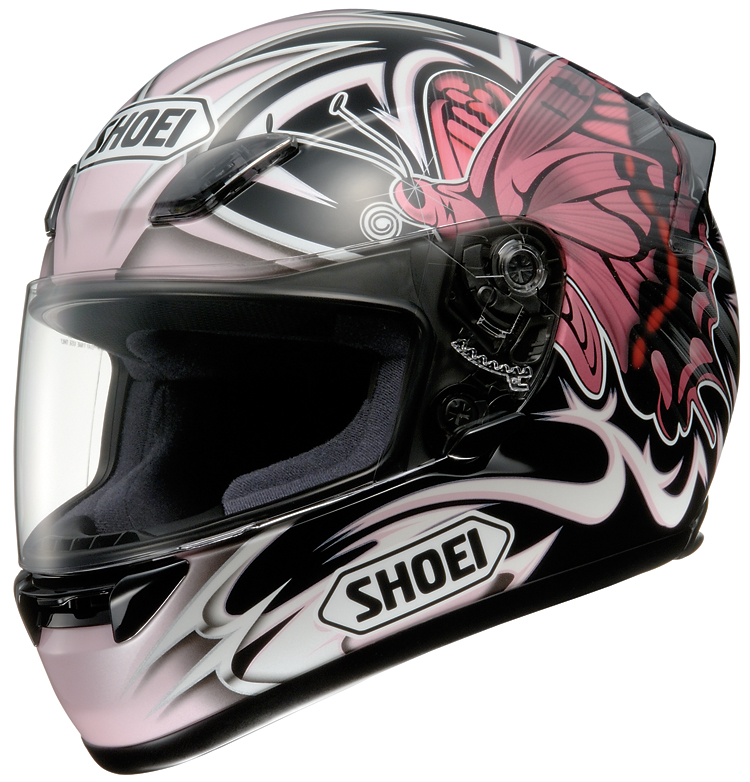 The RF-1000 is Shoeis most technologically advanced helmet featuring an aerodynamic design, removable and adjustable cheek pads, and air intact ports on the top and chin area with exhaust vents on the rear spoiler and neck area. The liner features two layers for maximum ventilation that work with the intake and exhaust ports. The helmet also boasts of an Aero Stabilizer design meant to dramatically reduce drag and lift on the helmet reducing rider fatigue.
Shoei helmets are made from the highest quality materials for the lightest weight possible (3.28 lbs) combined to produce the highest performing helmet possible. The shield can be released easily without using tools. The RF-1000 is Snell approved, the highest helmet safety rating available, and comes with a five-year warranty. Sizes: XXS – XXL. Price: $474.99. Visit Shoei.com for more information.