The Motorcycle Industry Council honored U.S. Secretary of Transportation Mary E. Peters with a Chairmans Award at their annual meeting in Indianapolis, Indiana. As an avid motorcyclist, Peters is a strong advocate of rider safety and was recognized for more than two decades of service in her field. Secretary Peters was appointed by President Bush in September to head the Department of Transportation, which includes the Federal Highway Administration and the National Highway Traffic Safety Administration.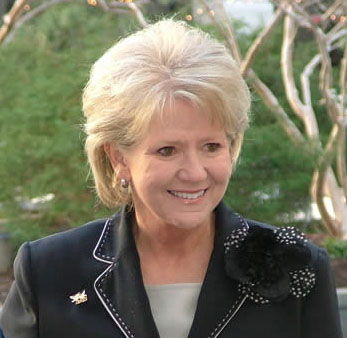 "As we celebrate the 14th straight year of sales growth for motorcycles, Im proud that we can honor Secretary Peters and four other top experts who have helped us get where we are today, and continue working with the MIC to preserve, protect and promote our powersports business," said Motorcycle Industry Chairman and Cycle World Publisher Larry Little. Awards were also presented to Tom Crimmins, for his work with the U.S. Forest Service and off-road initiatives, Fred Fox, Chairman of Parts Unlimited/Drag Specialties and Bob Moffit, past chairman and vice president of marketing and product management for motorcycles and watercraft at Kawasaki Motors.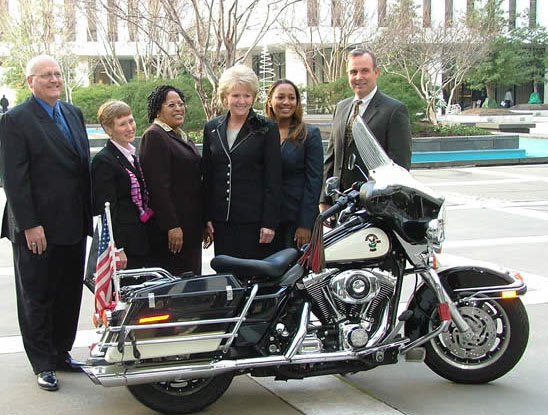 In a statement last October while visiting the Harley-Davidson plant in Milwaukee, Wisconsin, Secretary Peters urged motorcyclists to "obtain proper licenses, to drive sober, and to know how to ride safely when other vehicles are around." She added that other motorists also needed to do a better job being aware of motorcyclists. Secretary Peters completed the Motorcycle Safety Foundation Basic RiderCourse in 2004.
The Motorcycle Industry Council is a non-profit national trade organization representing manufacturers and distributors of motorcycles.