According to the rally pins I collect each time I go, the last Daytona Bike Week I attended was in 2002. Other than the fact that there was more attention paid to women riders – yea! to the Harley womens parade and more trikes on the road, the rally looked pretty much the same to me.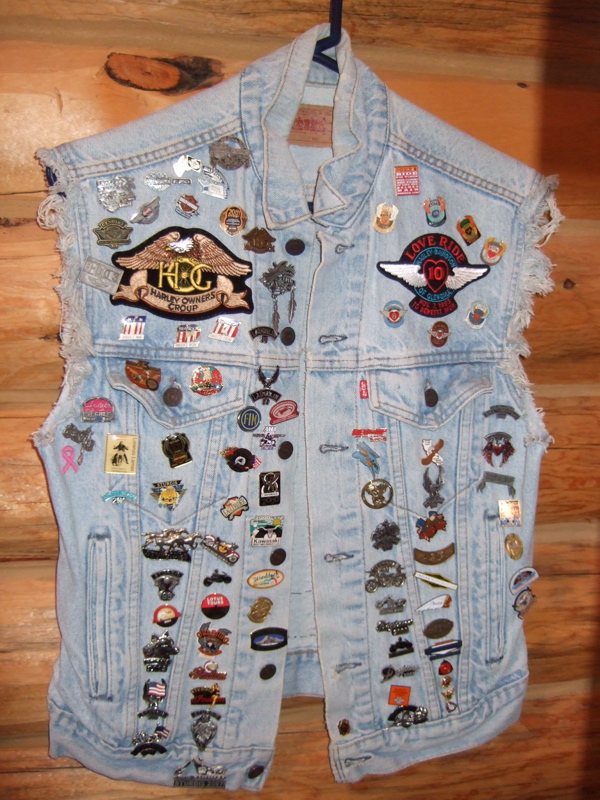 I actually forgot to purchase a rally pin this year. Thanks to WRN contributor Pamela Collins for getting me one after I already left. I stayed with Pam and her husband, Tim, at their home in Ormond Beach. Pam also writes for Keystone Motorcycle Press, a Pennsylvania regional motorcycle newspaper. Shes a talented journalist. Im glad to have her as part of the WRN team.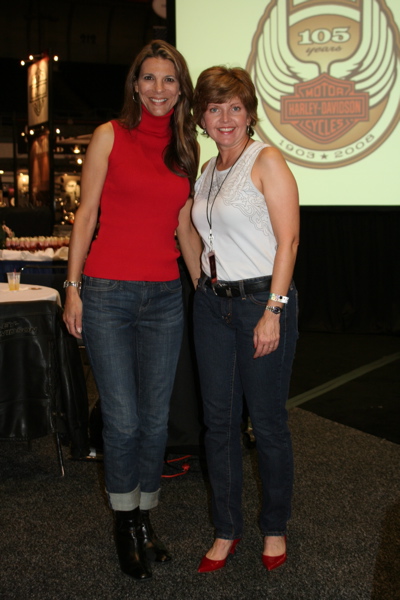 I decided this year to start taking pictures of my friends in the industry who I see a lot of the time, but dont think to take their picture. One of those people is Chris Maida, editor of American Iron magazine. I write a monthly column in American Iron entitled "The Way I See It," and Chris and I have become good friends over the years. He is one of the most talented and busiest men in motorcycling journalism. He still makes time to do some hard core serious riding like braving winter temps to get from Connecticut to Daytona Bike Week on a Harley. I have a lot of respect for a guy who walks the talk.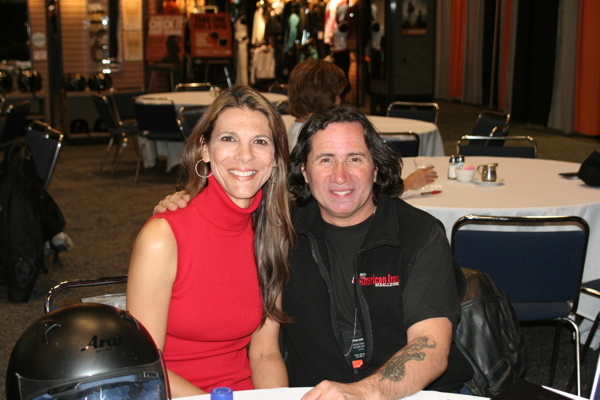 At the Harley new product display, I found this chick helmet Id never seen before – its called the Diva helmet.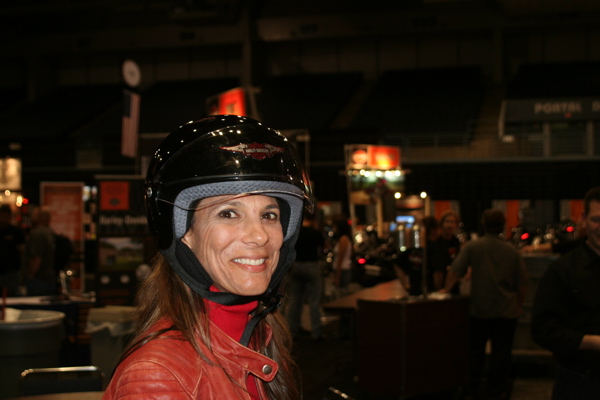 Its been out for about four years. Howd I miss this one? It is DOT approved thank goodness. I just love how it looks. Doesnt seem like it would save your noggin in a major crash; I still like it anyway.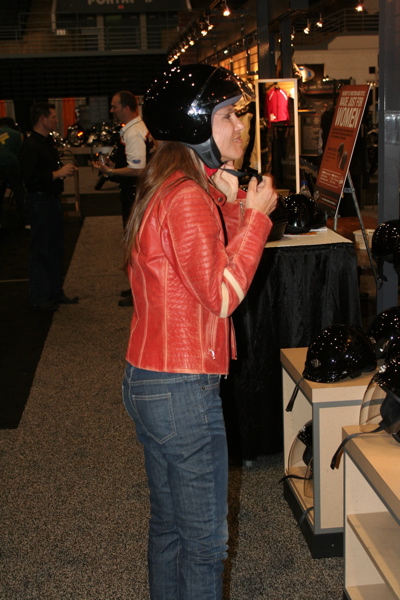 I visited a new motorcycle store in Daytona called Roar Motorcycles, a store designed around the way a woman shops for a motorcycle. The grand opening was during Bike Week. I will be writing an article about the shop on WRN. In the meantime, visit RoarMotorcycles.com to get a feel for what is offered.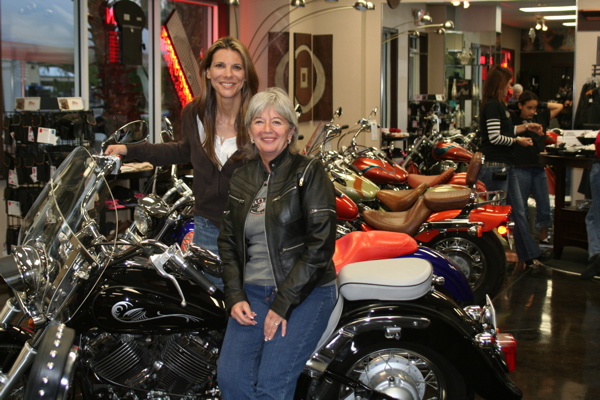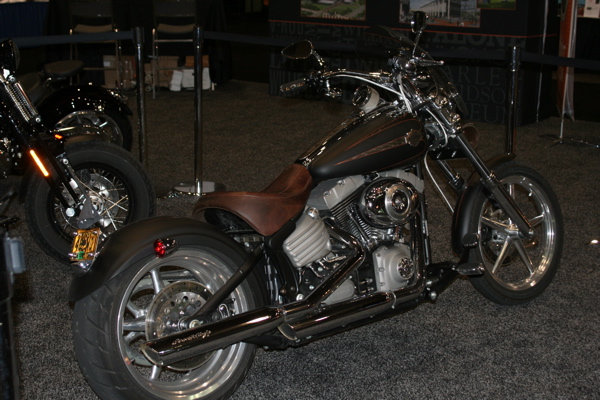 I took the above picture of the Harley-Davidson Rocker that Willie G. Davidson rode to Daytona Bike Week. Its custom painted a gun metal color with brown pinstriping. The seat is a distressed brown leather. Its giving me ideas for my custom paint job. If youve checked out our Motorcycles Reviews lately, you know I love the Rocker, too.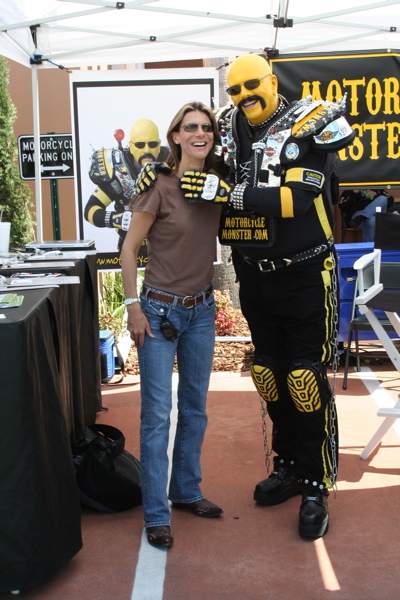 Ill end this blog with a picture of me with what got me most excited about Daytona this year other than the womens parade – meeting the Motorcycle Monster. What a character! Hes Dan Derringer, a marketing genius. Actually, hes really a motorcycle insurance salesman who came up with a way to market his business by driving traffic to his Web site. MotorcycleMonster.com is the most comprehensive calendar of motorcycle events on the Web. Its also a way for him to advertise his insurance business. The yellow monster is his marketing gimmick. Way to go, Dan.
Please visit the WRN Photo Gallery to see my Daytona Bike Week stories in pictures.