Four women are finding that achieving the right fit elevates how they feel about their ride.
Committed to a New Love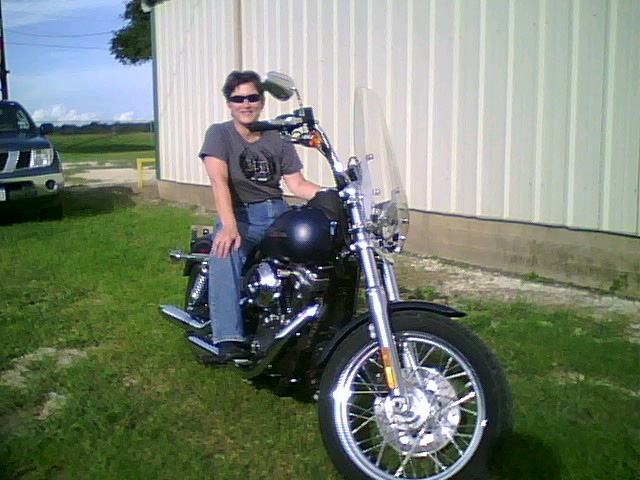 My newest love is a 2007 Harley-Davidson Dyna Street Bob. The Street Bob is the most balanced bike I have ridden or sat on so far. I am 5-foot-3 and of medium build. With the Street Bob, my feet are flat on the pavement, and the mini-ape handlebars are very comfortable for the length of my arms. I just returned from a 1,300-mile trip from Texas to Arkansas, and the Street Bob did excellent in the categories of riding comfort, handling and dependability. Im crazy about this bike, and it will probably be my last bike for a very long time.
Lorraine Bell
Bryan, Texas
Voodoo Doll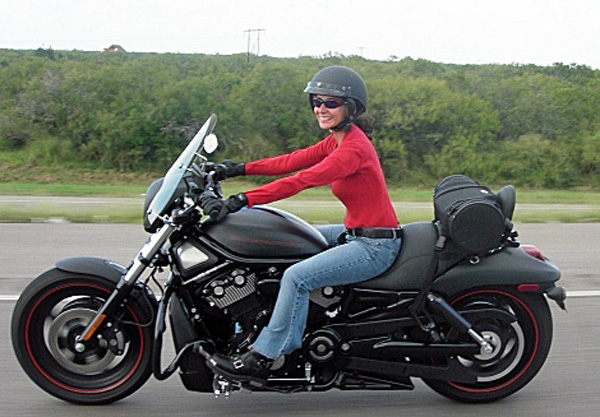 Voodoo is my 2007 Harley-Davidson Night Rod Special. The love affair began the moment I laid eyes on him—two hours later we were on our way home. There were a lot of skeptics at first, but that didnt slow us down. Ive ridden other bikes, but they just dont compare to Voodoo. The balance and low center of gravity make all the difference. The bike is extremely responsive on the road, and if you want to go, make sure you're holding on.
Its about the ride first and foremost, but I have to say, this bike also makes the ride. Riding is one of the great escapes. Once you experience the wind in your face and the feeling of freedom out on the road, you cant give it up. So of course the next step is to start a support group dedicated to female motorcyclists to further your addiction. My riding group, Taboo, was started in January of 2008 with five members and continues to grow. Finding other ladies that share the same passion for riding … priceless.
Monica Flick
Tomball, Texas
My Other Life Partner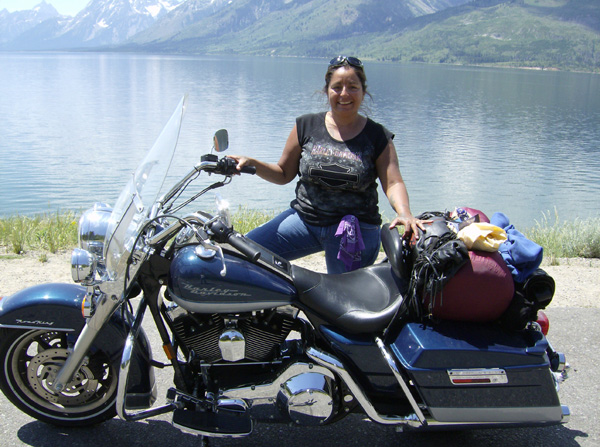 I have gone through five bikes in my 23 years of riding—all American bikes, I am proud to say. I know some women make choices to ride other makes, but for me, I ride a Harley or Indian. I look forward to being back in the saddle alongside my husband, Don, on Lady Blue, my 2000 Road King, when the weather breaks here in Colorado.
I am short (5-foot-1), so we had to lower the Road King with a shock relocation kit that we purchased at a Harley-Davidson dealership and installed ourselves. The air shocks have little air in them, but the ride is so comfortable and easy to handle. To me, the weight is distributed evenly. Even though my bike is heavier and bigger than my old mans Heritage Softail, I handle it better. Its all in the way you set it up. My seat is narrow in the crotch area, which allows my legs to hit the ground flat. I also have small-diameter handgrips—nothing fancy, but it works for me and my small hands. Lady Blue is a great ride, and I love her.
Yvette Stanley
Penrose, Colorado
Making It Her Own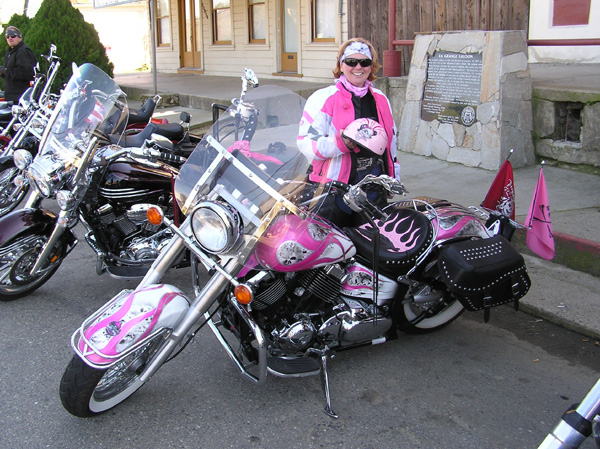 This is my first street bike—a Yamaha V Star 650 that I purchased used two years ago. My husband and I are big Yamaha fans, and we ride as much as time allows. These 650s are great bikes, and there is so much you can do to juice them up. Because I am not very tall (4-foot-11 and 125 pounds), we lowered my bike 4 inches, extended the forks 2 inches, and put on a new seat that sat me "in" the bike instead of "on" the bike. Then we rejetted the carbs and changed out the stock pipes, making a big difference in performance. With these changes, I now have no problem keeping up with my husband on his Stratoliner or other bigger bikes.
Janice Rinehart
Delhi, California