For many motorcyclists, riding a bike is an expression of who they are. From the paint job to the leathers on the bike and the leathers on their body, its all about making a statement that says, "This is me!" Two custom leather makers can create designs to help you express your personality.
Custom Riding Leathers
Ace High Leathers specializes in customizing motorcycle riding apparel jackets, vests and chaps and motorcycle seats, saddlebags, tank bibs, and backrests. Since March 2006, the company has been providing exciting alternatives and alterations to standard, off-the-shelf gear.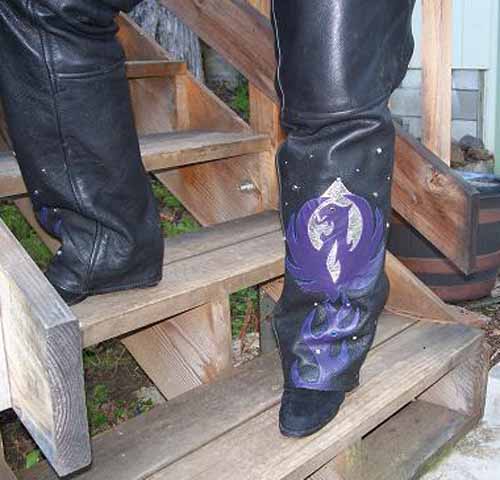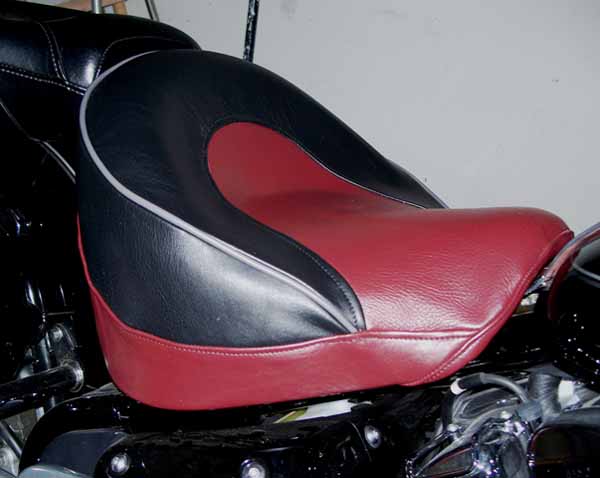 New to the sport in 2005, owner Nanci Rogers noticed that women and men often wore similar looking riding apparel and that motorcycles were rarely customized beyond chrome and paint. She soon found herself customizing her own bike and creating accessories that met her riding needs by becoming an apprentice as a leather smith. The first custom look took the form of decorating her own chaps with conchos and turquoise spots, which added color as well as a feminine touch. Immediately she was noticed by many area riders.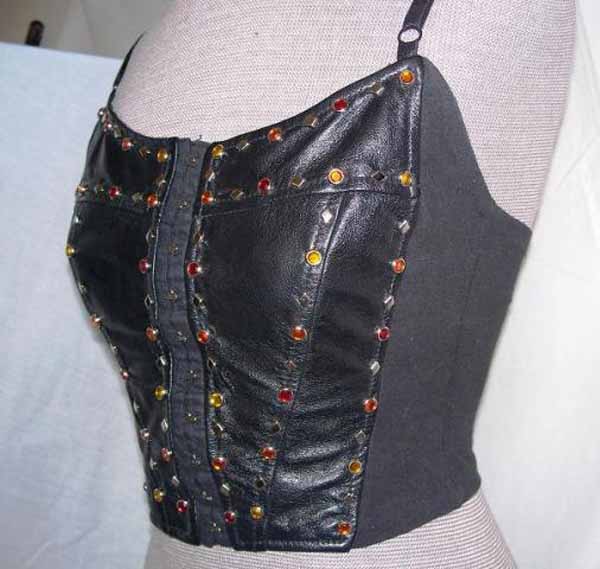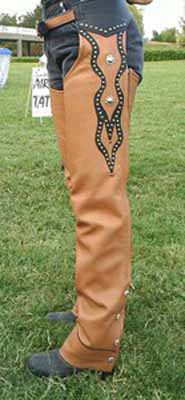 "Making women look beautiful on a bike, no matter what age or size, was my newfound passion, so I turned it into a business," said Nanci. "With their new look came newfound confidence while riding which was like magic to them." Visit AceHighLeathers.com for more information.
Custom Leathers for Your Bike
Youve got the gear, now you have to outfit your motorcycle.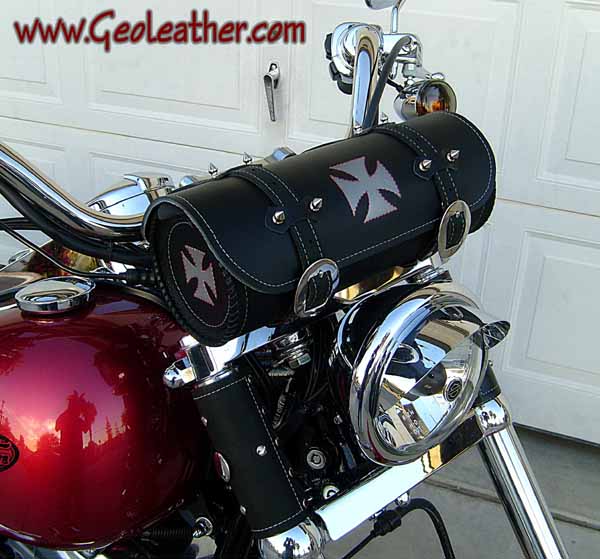 George Griego of Georges Leather Design in Mesa, Arizona, creates custom tool rolls, tank panels and pouches. His Web site says hes a leather artist and perfectionist – and it sure shows in the quality of his work in the photos. He offers lots of different colors and designs.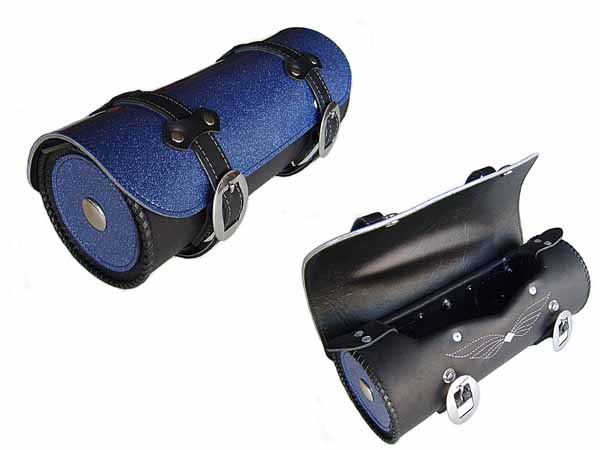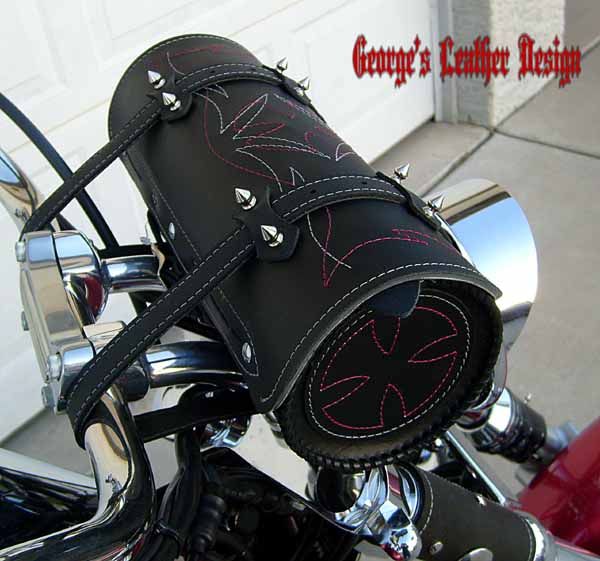 Check out his Web site at GeoLeather.com, and let him know you read about his products on WRN.