She'd been riding only two years on a street motorcycle before committing to take on the
trip of a lifetime
. Now that trip is landing Laura Ellis on a national television show airing this weekend on Speed Channel.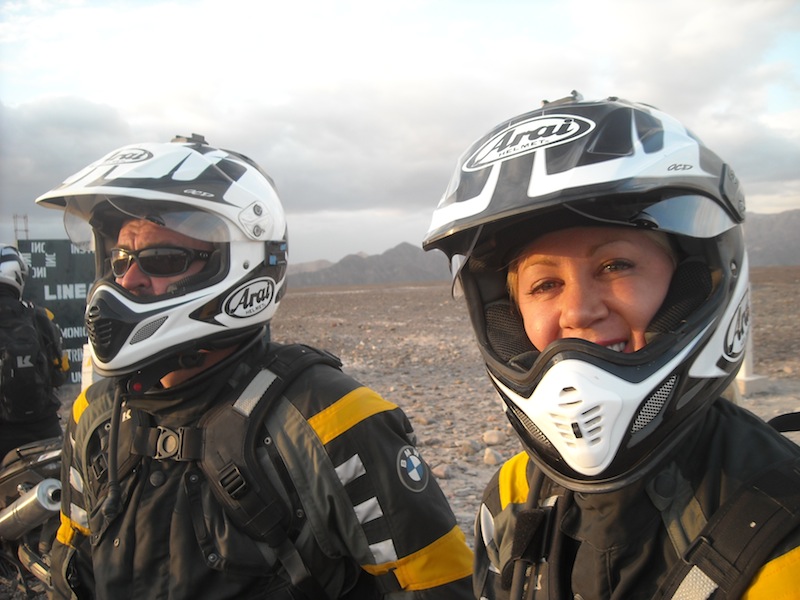 Laura is an adventurous 50-year-old surgeon, wife, and mother from Asheville, N.C., who was ready to take on a new adventure when the opportunity arose to appear on a television show filmed in Peru. "I love taking on challenges," she told me. "I've done it all my life."
This challenge involved appearing on "Neale Bayly Rides: Peru," a three-part television series featuring four riders on a nine-day, off-road adventure from Lima, Peru, to the Hogar Belen orphanage in the city of Moquegua, where they helped out with multiple projects. The series was developed and is hosted by my friend and fellow motorcycle journalist Neale Bayly.
| | |
| --- | --- |
| Laura (center) and Neale Bayly (right) are interviewed on a stop on their ride through Perus sandy coastal terrain. The riders were aboard BMW F 800 GS and R 1200 GS motorcycles for the duration of their journey. | Laura poses with the riders and crew from the show. Neale uses the term "moto-cause" to describe their grueling nine-day motorcycle journey to the Hogar Belen orphanage. |
"I really felt like I could set an example not only for the viewers of the TV show, but for my patients," said Laura. "I'm
50 this year
, and part of my practice involves taking people and optimizing their health, teaching them how to set goals and accomplish them. I'm a health and wellness coach of sorts. This was a great opportunity for me to prove that I practice what I preach."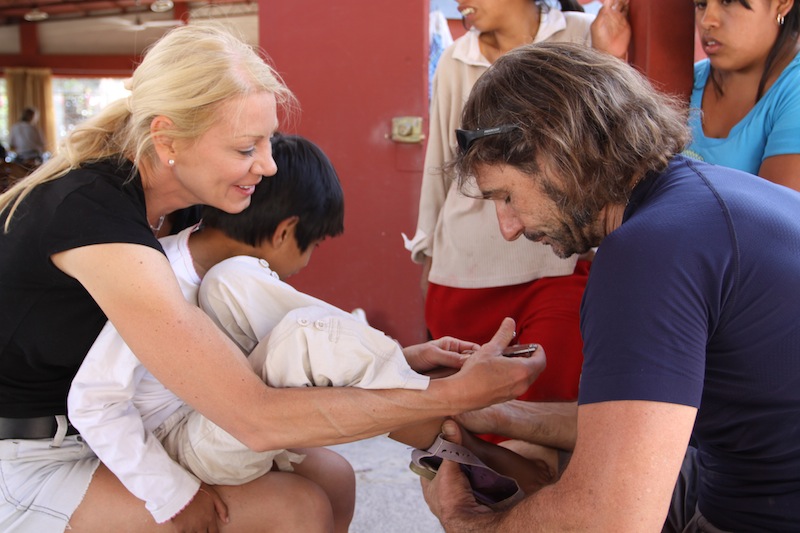 "I guarantee it [was] a life-changing experience for all of them," said Neale, who founded a nonprofit organization called Wellspring International Outreach in part to support the orphanage. "You can't go through something like this and come out the other side the same way."
I asked Laura if she shed any tears on the trip. "I think I cried two times, one being a beautiful sunset, and the other was [when] this wonderful little boy at the orphanage really stole my heart," she told me. "He was so cute and so sweet and was the age of my youngest son and had a little scar over his eyebrow just like my youngest son."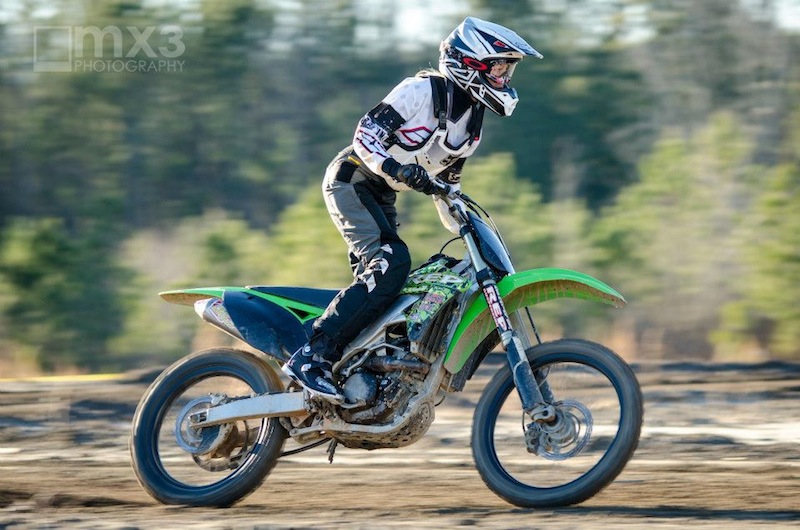 No stranger to adventure sports, Laura is a mountain biker, rock climber, deep-sea diver, and kayaker. Despite her novice-rider status, she says she accepted the invitation to participate in the journey without hesitation, partly for personal reasons. "The charity component is the most important part of the ride for me," she said. "My husband and I have been talking for the last two years about how we can give back. We've worked hard all of our lives. I think being open to opportunities like this at this point in our lives is important—not only being open, but responding."
You can catch "Neale Bayly Rides: Peru," featuringLaura, Neale and the rest of the gang, on June 9 at 9 p.m. EST on the Speed Channel. The second and third parts of the series will air on June 16 and 23. Here's a sneak peek: