Riding Mega Miles in a Year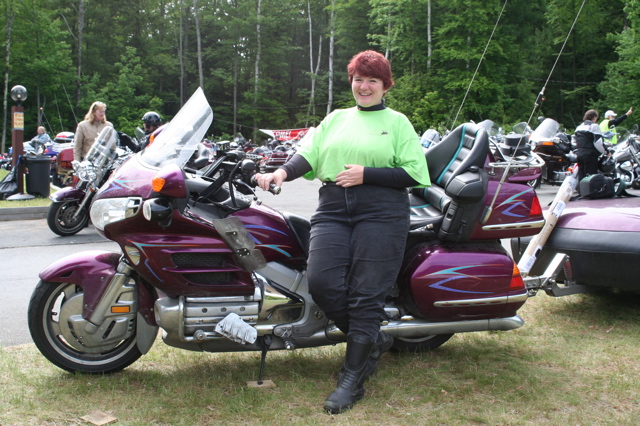 Way to go to Sheila Winnie for riding 126,137 miles on her Honda Gold Wing GL1800 (pulling a trailer no less) and setting a record for the most miles ridden in a year on a Gold Wing. She took part in the Iron Butt Associations annual mileage contest. What makes Sheilas accomplishment that much more remarkable is that she had an accident 1,000 miles from the record that nearly totaled her bike and injuring her mildly. After a few days of rest, she was back on the bike. She had to duct tape the bikes fairing and other parts back together to ride it the last 1,000 miles to break the record. Now theres one determined rider. Way to go Sheila!
Fastest Grandmother on an Indian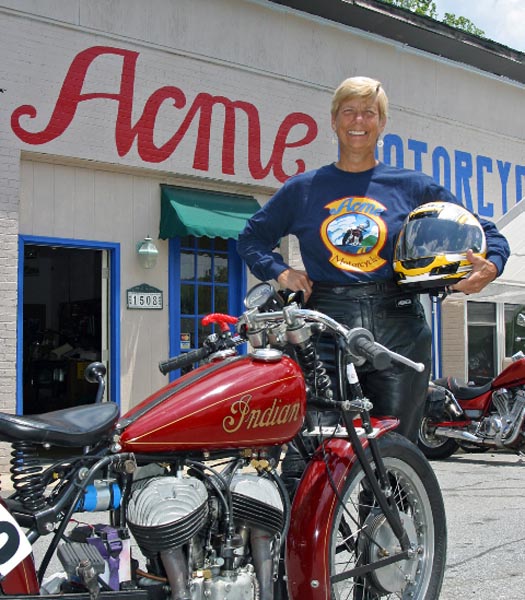 Wow, what a run! Congrats to 62-year-old Dottie Mattern for setting a land speed record on a 1937 Indian Scout on May 20 at the Maxton Mile – a land speed course in North Carolina. Dottie rode the vintage motorcycle with its foot clutch and hand shifter down a 1-mile course setting a record of 91.74 mph for its class. "What a sensation of speed on that 70-year-old naked Indian!" declared Dottie, a retired college professor with five grandchildren.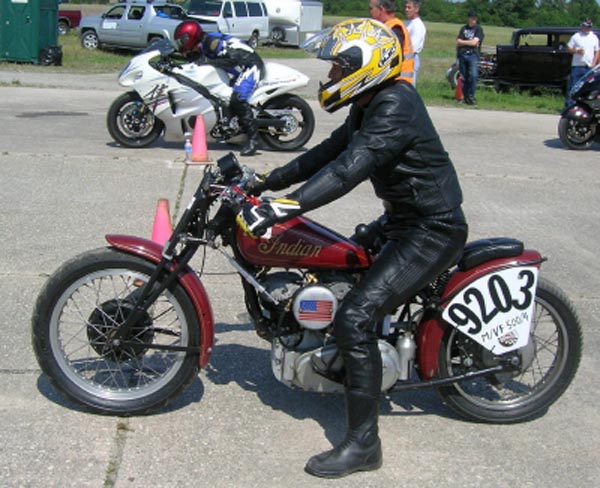 Dottie, a rookie land speed racer, was invited to test the motorcycles limits by the owner of the Indian, her friend Scott Olofson, owner of Acme Motorcycles Ltd. in Fairview, North Carolina. The Maxton Mile is a land speed event in Maxton, North Carolina, (located 100 miles southeast of Charlotte). Maxton is the home of the East Coast Timing Association (ECTA), the sanctioning body that provides land speed racers in the East a place to test themselves, their cars and motorcycles. The organization holds five events each year attracting people from many states as well as Canada. There were more than 100 entries for the May 18-20, 2007 weekend, about 42 cars and 62 motorcycles. Dottie is thrilled to have set a record and says, "Im hooked on the Maxton High!"
Keys For Success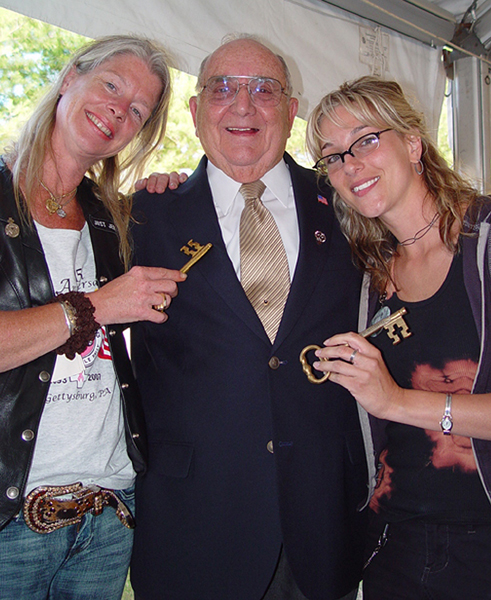 Congrats to Jen LeVan and Sara Liberte for each receiving a ceremonial key to the city of Gettysburg, Pennsylvania, during the 15th annual Mid-Atlantic Womens Motorcycle Rally. Jen is co-owner of Battlefield Harley-Davidson in Gettysburg, and Sara is an artist and co-owner of RTs North Hills Cycle in Pittsburgh. Gettysburg Mayor William Troxell presented Jen and Sara with a key to the city in recognition for their dedication to the motorcycling community and continuous effort to better the community. The practice of bestowing a ceremonial "key to the city" dates back to medieval times. Today, cities give their keys to esteemed visitors, prominent locals, and worthy organizations. Way to go, Jen and Sara!
Rallying For a Good Cause!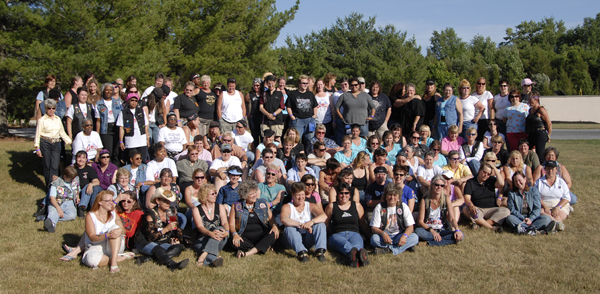 Speaking of The Mid-Atlantic Womens Motorcycle Rally, a big cheer goes out to the hundreds of women who attended raising $25,000 for the Susan G. Komen Breast Cancer Foundation. The event held this year on June 21 to 23 is open to all women riders. Because of its association with the breast cancer research, the rally attracts those whose lives have been touched by the disease. For information on next years rally visit MAWMR.org.
Chopper Chicks Rock On Today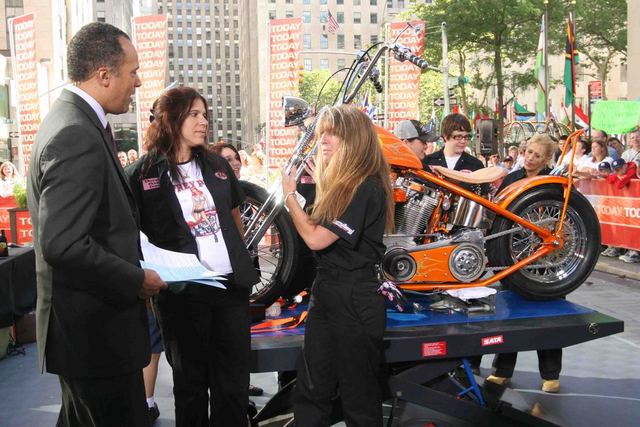 Way to go to The Chopper Chick Crew for representing women riders well on the Weekend Edition of the Today Show on Saturday July 21, 2007. The group of six female bike builders led by head chick Athena Ransom of Vagabond Chopper Co., did an entire kit bike build in six hours, half of which was live during the network morning show.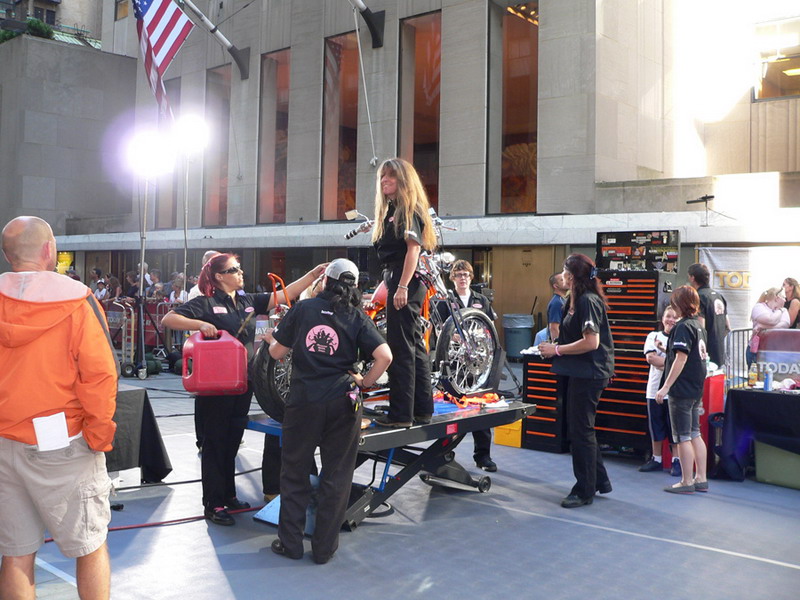 The Chicks are: JoAnn Bortles of Crazy Horse Painting; Jayme Gray, a builder from Pussycat Choppers; Katie Putnam a builder from Mitch Bergeron Custom Cycles; Kate OShea of Manatee River Harley-Davidson; and Vivian "Gypsy" Charros of Gypsy Highway Custom. Seeing fellow female riders on national TV was awesome! The finished bike with the Today Show logo painted on the tank is being auctioned off with money going to the Boys and Girls Club of Broward County (Florida). You gals rock!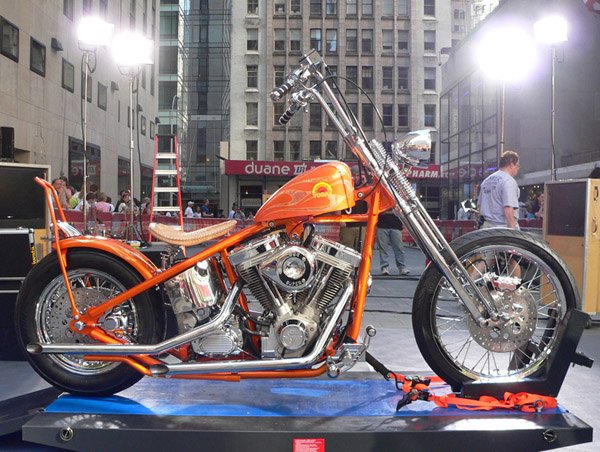 Top Motorcycle Dealership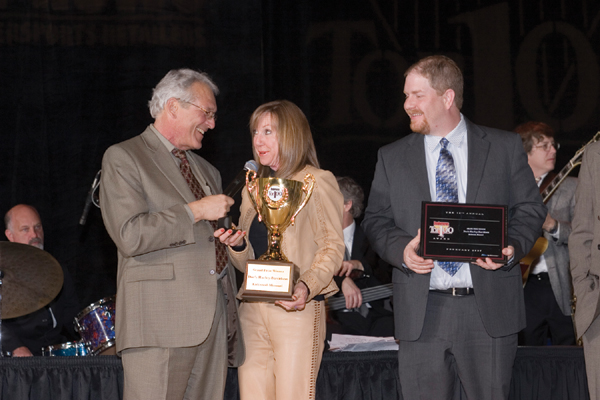 Congrats to Patty Bush, owner of Docs Harley-Davidson, and her staff for winning the grand prize for best overall dealership in Dealernews magazines annual Top 100 Excellence in Powersports Retailing contest. The Kirkwood, Missouri, dealership beat out all entries in categories such as sales and marketing and customer service. Last year, Docs was the number 1 ranking dealership among the 123 Harley dealers in the Midwest region posting sales of more than $15 million. Docs is a four-time Top 100 winner and this overall win makes Patty the first female in the history of the contest to win the prize of a trophy, and a gold and diamond ring. Keep the great work, Patty!
Scoring Another Sponsor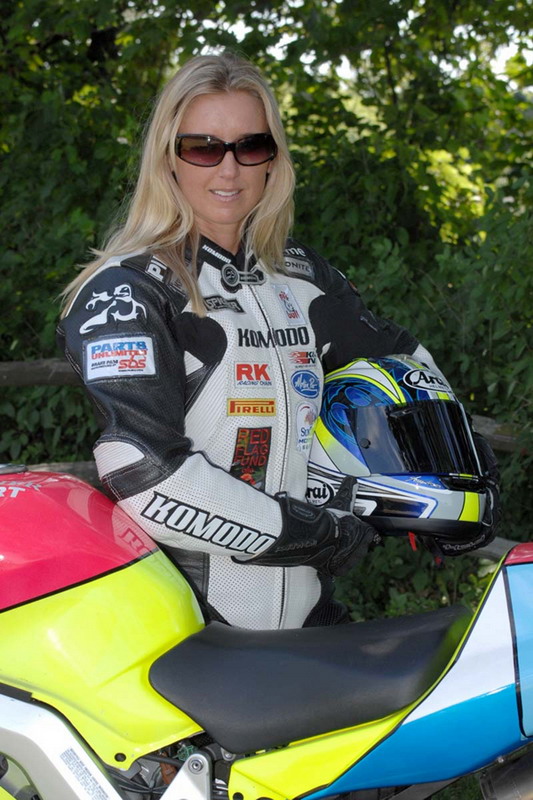 Congrats to endurace road racer Nicole Hoffman for garnering a sponsorship from lock maker Kryptonite. Nicole is a member of Team RightsforBikers.com and competes in the SunTrust MOTO-ST series. She will next compete with her team of road racers at 8 Hours of Daytona Finale October 19-20, 2007. "Kryptonite is building a team of talented, personable, authentic individuals to represent the Kryptonite brand as they pursue their particular action sports activities," said Dwight Gibson, General Manager of Kryptonite. "Nicole was a clear choice to join this team because of her talent and drive to be the best on the track. We found that she is a natural compliment to both Bob and Dave as a member of Team Kryptonite." Hoffman joins legendary custom motorcycle builder Dave Perewitz and former pro cyclist Bob Roll on Team Kryptonite. The company has enjoyed multi-year relationships with each of these men.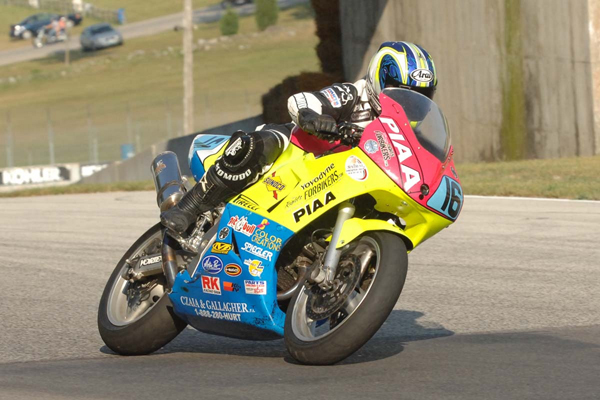 Nicole won the National CCS Ultra Lightweight Superbike Championship in 2004. She was part of the 2006 winning team in the Inaugural 8 Hours at Daytona and has placed second in the Formula USA Team Challenge. Nicole competes on a Suzuki SV650.