Adjustable brake and clutch levers are standard fare on most sport touring motorcycles, sportbikes, and some metric cruisers. But on Harley-Davidson models as well as the new Indian motorcycles, the levers from the factory are not adjustable, so riders with smaller hands (a lot of women) struggle to reach the brake and clutch levers. Even riders with bigger than average hands or very long fingers arent comfortable pulling in levers at the stock setting.
A rider with small hands will have to lift his or her hand off the handgrip to effectively extend fingers to the levers and this can compromise comfort and safety for handling the rider controls.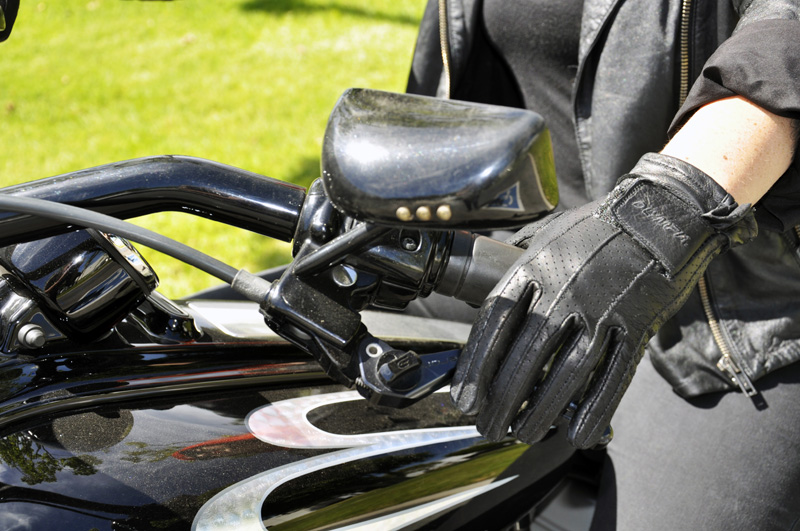 Hog Leverage, a company we've told you about before, makes aftermarket levers that are adjustable to several different positions. And theyll soon be releasing adjustable levers for a couple of new Indian Motorcycle models.
Hog Leverage offers a lever that adjusts using a small knob to change the setting of the lever in relation to the grips. Each lever has eight adjustment positions. The number 6 adjustment position corresponds roughly to the stock lever position with the 7 and 8 positions extending the grip-to-lever distance. Positions 1 through 5 allow the lever to be moved closer to the handgrip for to a better and more comfortable fit for riders with smaller hands or shorter fingers.
These levers are available for most Harley-Davidson models including the late FLT/FLH touring bikes. Hog Leverage has compiled an extensive database of lever fits for most Harley-Davidson models and is happy to help in ensuring the correct fit for your year and model.
Hog Leverage levers are manufactured by Coast Fabrication, Inc., and operate out of its headquarters in Huntington Beach, California. The company imports high-quality levers manufactured by Oberon Performance in England and assembles them in their U.S. shop.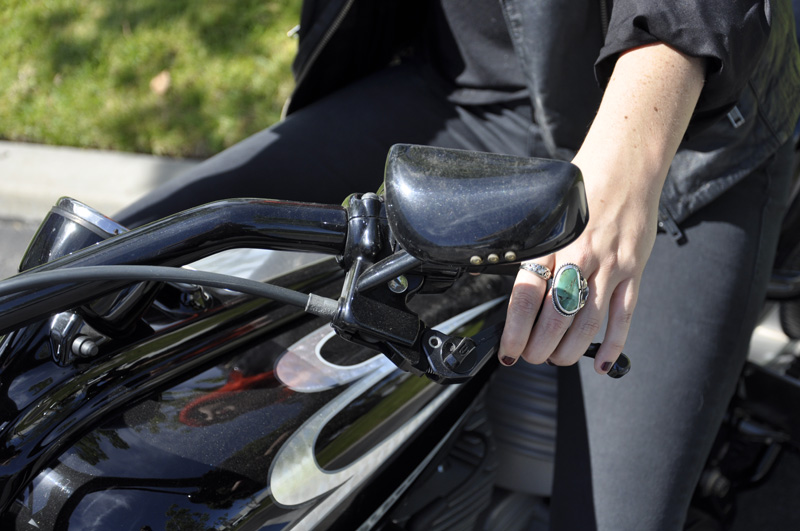 Make sure to ask for the exclusive WRN discount of 10% off when ordering!
The levers come in chrome or black finish with your choice of colors for the adjustment knob. The Hog Leverage lever in chrome finish retails for $152.58. Each black-finish lever currently retails for $134.63. Double the price for a pair—both the brake and clutch levers.
Installation instructions are included with the levers, but the company recommends a trained technician install them for you. Whether you feel competent enough to install them yourself or opt for a technician, installation and adjustment should take no more than 30 minutes. Visit HogLeverage.com for more information, or call Gary Donahoe at 714.842.2603.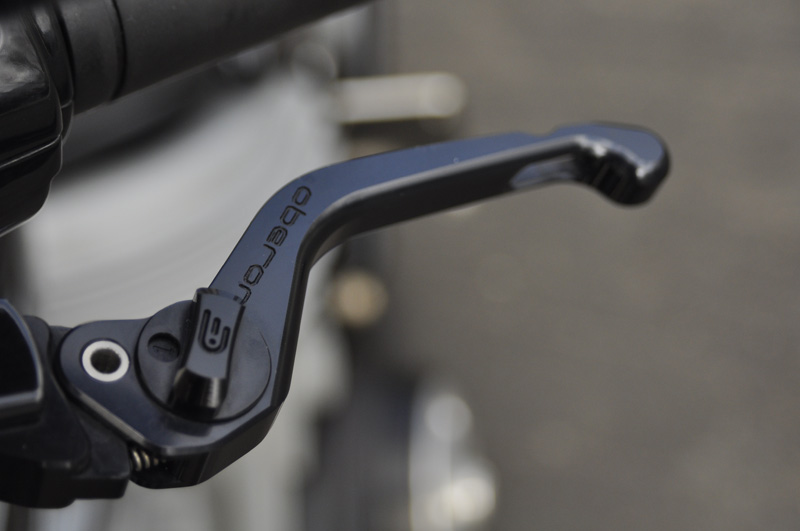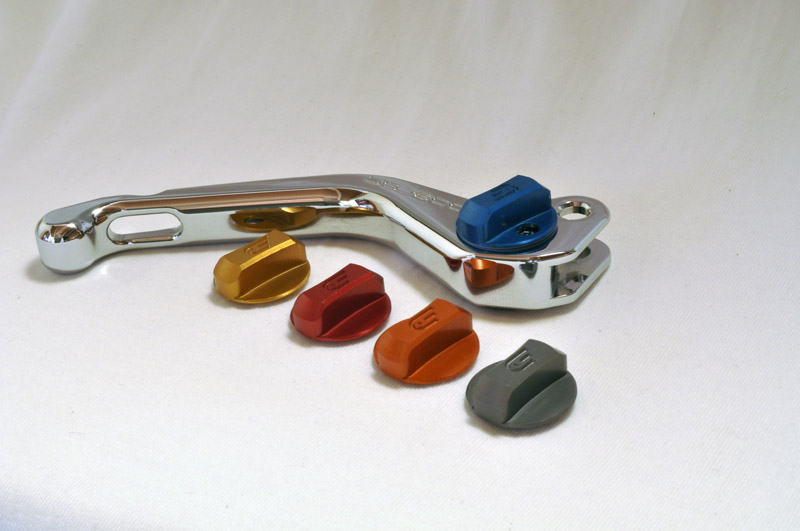 Adjustable Indian Motorcycle Levers on the Way!
Hog Leverage is currently testing adjustable clutch levers for the Indian Chief and Chieftain models. (These bikes come equipped with adjustable brake levers from the factory.) Availability is planned for late summer 2015, and the new levers will visually match the stock Indian levers.
Additionally, both brake and clutch levers for the Indian Scout are also in development (neither lever is adjustable on the stock bike,) with late 2015 targeted for release. Fit, function, and appearance will be extensively tested and refined before the levers are released. The Indian levers will be 100 percent American made. Check back in atHogLeverage.comfor more information.