Everyday Miracles is a very personal column for readers who want to explore the deeper meaning of life
.
My heart was moved to write about hope this past week when I was faced over and over with the difficult circumstances of family and friends dealing with tough stuff. My eyes teared up as a friend shared an update on her 34-year-old daughter who's been battling a rare form of breast cancer these past months. The cancer is not responding to treatment and the tumors have doubled in size.
Another friend, a vibrant, energetic 44-year-old, is struggling with an auto-immune condition that came on suddenly last year and has left her literally wanting to crawl out of her body as it wages a battle on the inside. With no cure or end in sight, every day is about finding a way to cope with the misery.
Another friend confided in me that he and his wife were going out of town for a few days to see their 17-year-old son for the first time in two-and-a-half months after having him committed to a substance abuse treatment center two states away. They're not sure what to expect and what the future holds for him.
And then there are my own family issues: dealing with the knowledge that my beautiful step-grandchildren, ages 11 and 9, have just learned that their parents are divorcing after 15 years of marriage. And the circumstances surrounding the breakup are so bizarre and unfathomable that it's had my family in the grip of anger and grief for months.
We're all dealing with stuff. Some stuff is tougher than others, but we all have life issues, be it physical, mental or emotional, that can consume us at some point in our lives.
"Hope heals where it hurts the most, which is your soul."
But we have a choice in how we approach these bumps and boulders in the road of life. We can let them consume us and take us down or we can allow them to transform us for the better. It all depends on the path we choose to take.
One path, the one most of us end up taking, the one that our flesh is drawn to, is through a tunnel where it's very dark. Fear abounds because of the darkness and the unknown of what's around us or what lies ahead. We see no light at the end of the tunnel so we don't know where we're headed. We have no idea what is at the end of this path. There could be a cliff, there could be a stone wall; there could be never-ending darkness. There could be death.
The other path is fully lit, bathed in bright warm light that shines into and onto the path from the very end. This light allows us to see as we navigate this unknown path. The light from beyond provides just enough illumination for us to take the next step, and then the next step, and the next.
With each step, as we get closer to the light, we literally feel "lighter" as we realize the light is dissipating that fear of the unknown, that fear of where we're headed, that fear of what the outcome of our circumstances may be.
This light is very powerful for it to do that!
What is that light that illuminates this path?
That light is hope.
Hope is powerful. Hope is so powerful that it can heal the hurt inside inside us. It can heal the soul.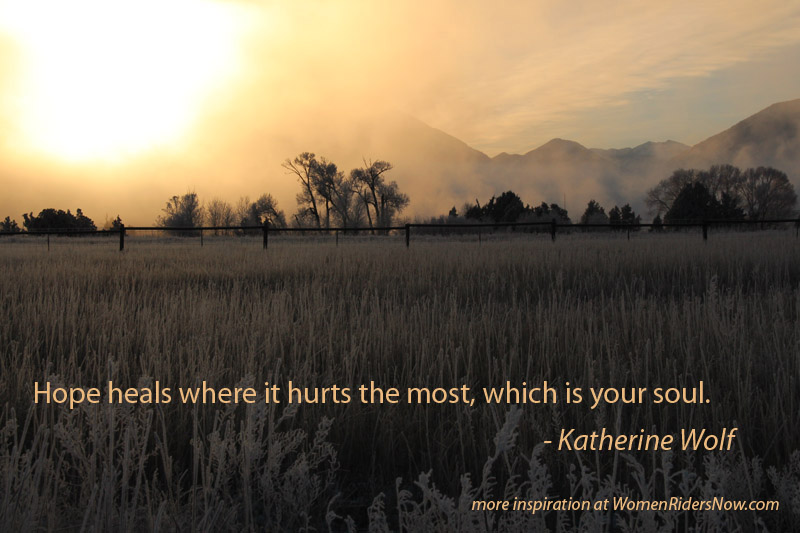 Being able to muster up hope and then experience its healing benefits is an everyday miracle. And I do mean every day. Hope is so life-changing that if you don't hold onto it tightly, it can be taken away when you least expect it. So every day you must set your mind to take hold of hope and give yourself permission to open your heart to hope's transformative effect on your life.
I'd like to say that all of the above mentioned friends and family members have hope in their particular situation, but a few do not. And when I hear that my heart and soul weep because I've experienced the power of hope firsthand and I want everyone else to as well.
Why does someone want to stay in the darkness?
How could one close the door to a ray of light?
We do so when we are so far into the dark we can't even fathom a ray of hope, a ray of light.
We do so when we have no knowledge or hope, or have never experienced hope's healing power. For many the darkness is familiar territory. We dont know what we dont know so we stay in the shadows.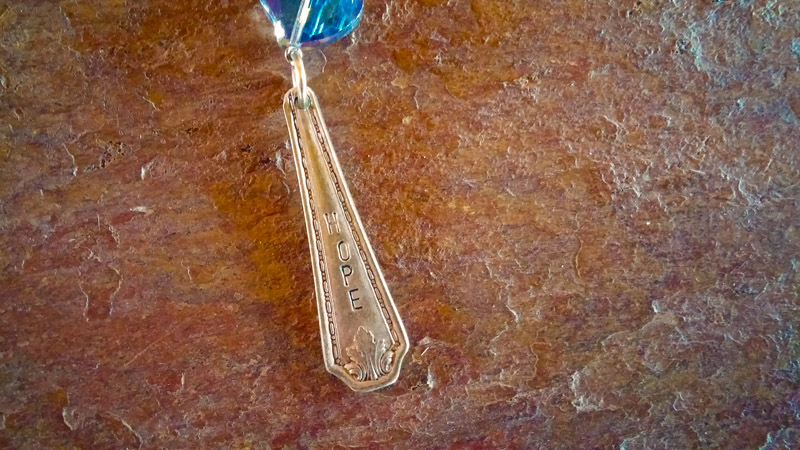 During one of my late-night can't-sleep iPad-reading-sessions I was divinely led to the story of a very special woman. As I started watching this 22-minute video documentary that so eloquently shared her story tears of sadness welled up in my eyes, but as her story unfolded those tears turned to tears of joy.
I want you to meet Katherine Wolf, her husband, Jay, and their son, James. For anyone dealing with stuff, this family's story will inspire you. It's worth your investment of 22 minutes to watch this miracle of hope unfold.
It will not only put your circumstances in a new light, it will show you the kind of hope I'm talking about. Not the world's view of hope that sometimes lead to closed doors and false hopes, but the kind of hope that's everlasting. For this kind of hope, we must seek it from its author, creator and inventor. We must drink in hope from its source.
If youve been inspired like I was youll want to visit
HopeHeals.com
to learn more.
You can follow them on their social media pages:
Twitter:
@hopeheals
Instagram:
@hopeheals
Facebook:
Hope-Heals
When you're finished watching, please leave a comment below. I'd love to hear from you, hear your stories of hope, and pray for you for whatever you're dealing with.
Thank you for reading. My hope is that you'll be inspired to have hope.
Want to know when I post a new Everyday Miracles story? Send an email togschmitt@womenridersnow.comletting me know you want to be added to my Everyday Miracles mailing list.
About the Author
Genevieve Schmitt is the founder of WomenRidersNow.com. She was raised in a strict Catholic household, but in college the journalist in her starting asking questions of organized religion. By age 30 she developed a personal relationship with Jesus Christ and since then works daily to surrender her stubborn will and vain ego to allow the Holy Spirit to guide her life. She now considers herself a non-denominational Christian. In the summer of 2014, with guidance from God, she started expressing her faith journey in this column, Everyday Miracles. Feedback from WRN readers has been overwhelming positive proving that people crave so much more.
<