Heres the ultimate gift for those who are passionate about motorcycles and mechanical things, a heart-shaped necklace that actually moves with gears. The Gear Necklace from Kinekt Design is lightweight and comfortable to wear. It is made from high quality brushed stainless steel and features a ball chain threaded through three moveable gears set within a heart-shaped pendant.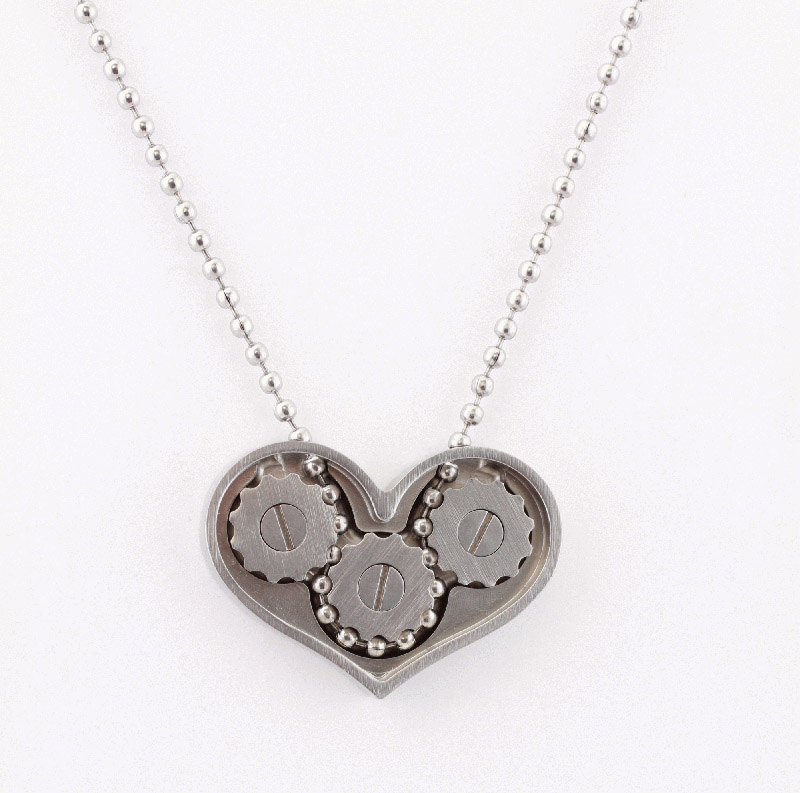 Sliding the pendant along the chain or gently pulling on either side of the hearts strings will put the gears in motion. Take a look at the short video to see the necklace in "action."
The necklace is available in three lengths: 18 inches, 20 inches, and 30 inches to allow for variation in fit and style. Kinekt Design encourages buyers to visit their "length guide" on their website for a reference on the different lengths. Alternative lengths can be custom created. Just get in touch with them through their website.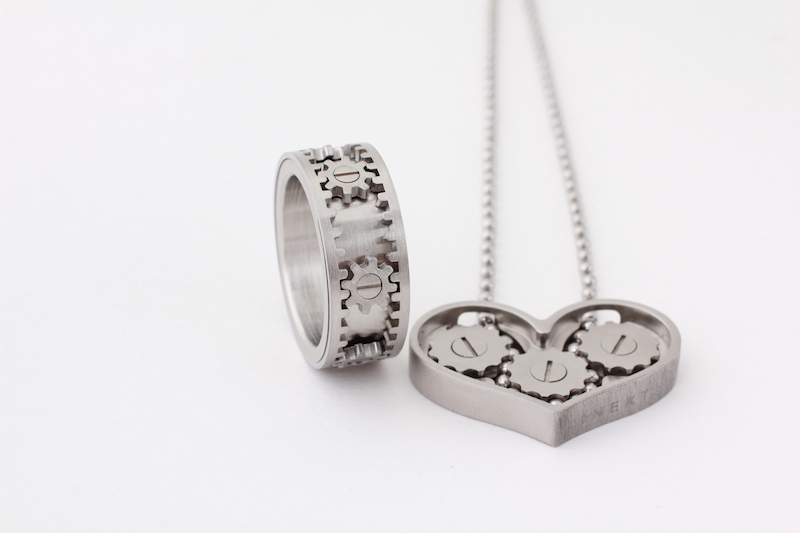 Check out the short video on the ring to see its movement.