In this installment of Riding Right, MSF instructor Susan Rzepka Orion answers some reader questions. Two women who recently passed the MSF class ask how to overcome their nervousness about venturing out on their own and wonder what motorcycle to buy.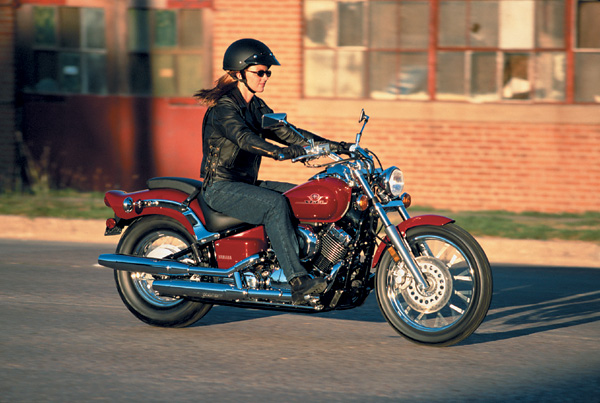 WRN Reader Ronas Question:
Im a new rider in Los Angeles looking for info on how to get started. My only experience driving, as opposed to riding on the back of a bike, was in the motorcycle safety course about four weeks ago. I got my motorcycle endorsement last week and am so excited to get started, but I definitely need help. Id love to find someone who can ride with me while Im getting accustomed to riding in traffic, etc. I dont own a bike yet. Renting a bike and hitting the road solo seems kind of daunting. Do you have any suggestions? Any help or advice is greatly appreciated.
WRN Reader Jos Question:
I just got a Honda Shadow 600 VLX (used). I went to the DMV, studied the book, and got my permit. I practiced in parking lots, then took the MSF course and passed. Before I got my bike, I was practicing on a little Honda 250 Rebel, and it seemed pretty easy. Although the 600 is not a huge bike, for some reason Im feeling intimidated by it.
I took the 600 out a few weeks ago, just to practice around my block (this was before the MSF class), and it kept stalling when I pulled on the clutch or came to a stop. My husband was out with me on his bike. I got a little frustrated, thinking it was me. We had just had my bike completely serviced. My husband then rode it around, and sure enough, it stalled with him, too. Well, we just got it back from the shop and it runs great, but I havent been on it yet.
I have to be honest—every time I think of mounting my bike, my heart starts to race a little. I did the parking lots great—before the class, that is. Now Ive taken the class and I want to ride, but this touch of anxiety hits me. I know I just need to get out there and practice, so whats my problem? The thought of stopping at a signal and having people all around me makes me afraid of jerking the clutch and stalling or something stupid like that. Ill take any and all advice, please.
Susans Response:
Congratulations! By taking the motorcycle safety course, you learned how to ride right. The next daunting step is taking your motorcycle operators license out to play in traffic.
Its quite natural to feel somewhat anxious when transferring your new skills from a closed course to the open road. And its understandable to want help from an experienced rider. While significant others, friends and relatives are a great source of support, they may not always be the best riding mentors. The pressure to perform in front of those you know sometimes adds to your anxiety!
I cant make specific recommendations about local groups, but dealerships are great places to meet other riders, as are community bulletin boards and club Web sites. (Editors Note: WRN has a list of National and Regional Women-Only Riding Clubs, as well as the WRN Forum, both great places to find a female riding mentor in your area. Please be sure to use caution when arranging to meet folks you find on the Internet. Always choose very safe, very public places.)
Finding someone with whom you can ride can have its ups and downs, too. A riding companion who possesses good mentorship qualities (skill, experience, safety awareness and plenty of patience) can help you gain the confidence you need to move to the next level. But riding with others can also hamper your ability to learn the rules of the road at your own pace. Its important to build your skill and confidence, which will come only through personal experience. And thats a difficult thing to do if you dont have a bike on which to practice regularly.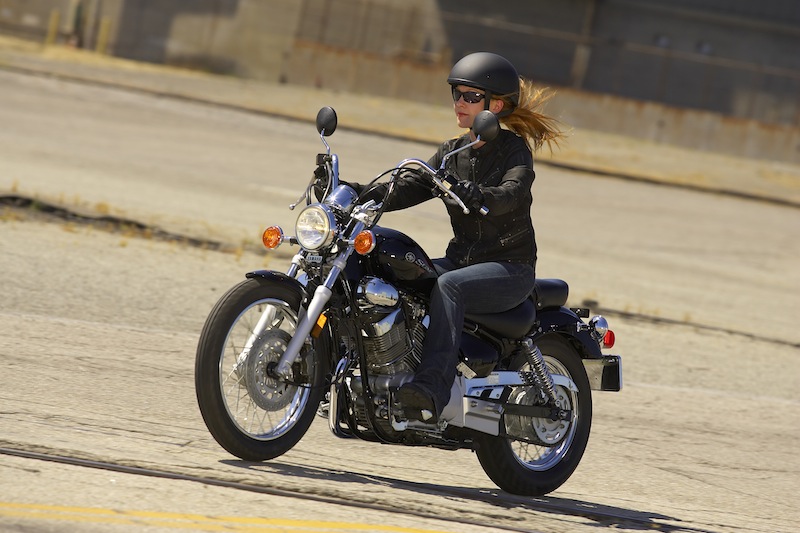 Even more important than finding a riding companion is getting as much time as possible on a manageable starter bike. Choose something inexpensive and gently used to get up to speed. Then youll have something you alone can comfortably take out on the road for short trips, to a nearby parking lot, or on the streets in your own neighborhood. As you slowly increase your radius of travel, youll find that youre gaining experience and confidence as well. The more you ride, the better youll get. When its all said and done, its really just you and your bike. So practice, practice, practice!
Easing Out of Your Comfort Zone
Start on a comfortable, manageable starter bike. You might actually feel like a giant on this bike, but its much better to start on something really small so you can get used to the way a motorcycle maneuvers, the ins and outs of throttle control, and the nuances of braking. (

Editors Note

: Be sure to visit Riding Right: Buying Your First Motorcycle for Susans advice on finding the perfect beginner bike.)
Find a quiet neighborhood in which to practice your skills, one with few cars and other people around. If youre really fearful of practicing on a quiet street, then find a parking lot nearby. However, in a parking lot, youll have to come up with your own drills to help you practice stopping, turning and throttle control—thats why I recommend a quiet neighborhood as the ideal place to start.
Try to venture out alone when youre practicing. This way you can go at your own pace.
Be sure you master the art of lifting a downed motorcycle, as described on WRN in Technique for Lifting a Motorcycle. This way, any fear you have of dropping the motorcycle with no one else around can be mitigated by knowing how to pick up the motorcycle yourself. If youre riding a small starter bike, lifting it from its side should be very easy. Knowing how to do this will help you venture out on your own, which, in the end, is really the best way to gain the much-needed confidence you need to become a more skilled and proficient rider. Its all about knowing what your limitations are as you move through the learning curve and knowing when to push your boundaries.
Check out more common reader questions and answers here in our Your Questions Answered section.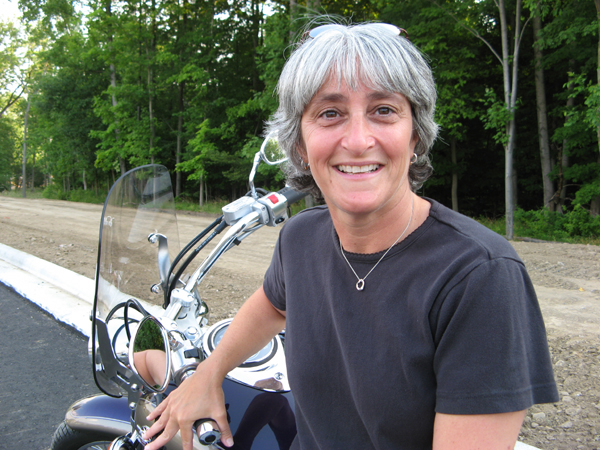 About the Author
Susa Rzepka Orion is a certified MSF RiderCoach who loves to ride and help others do the same. She rides Yamaha V Star 1100 Custom.

Related Articles
Riding Right: You Flunked! Now What?
Riding Right: Finding the Best Riding Position for You
Riding Right: What to Consider When Buying Your First Motorcycle