Congratulations! You flunked the Motorcycle Safety Foundations Basic RiderCourse (BRC), or other beginning rider class. No, really, this is great news. Why? Because you have some experience, a really good idea of what youre getting yourself into, and a clear assessment of your basic skills at this point. The rider course provided you with all the basic tools youll need to become a safe, responsible rider. And if you still have the desire and motivation to become a licensed motorcyclist, its highly likely youll become one sooner or later.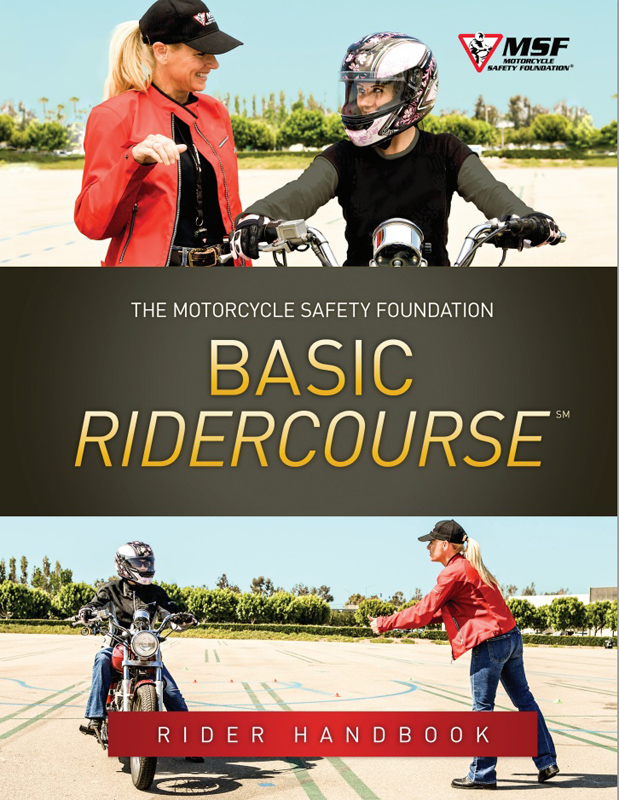 Think about the last time you tried to pick up a new sport. Maybe it was golf, softball or even bowling. Were you an expert right out of the box? Or did you slice the ball way off the fairway, swing wildly at the pitch and strike out, or dump a heavy bowling ball right into the gutter? Even if you did shoot an occasional par, hit a home run or manage to roll a strike or spare, your game left lots of room for improvement. In playing the game or taking a lesson, you learned what worked and what didnt, and you came away from the experience with some idea of how you might improve next time out.
So it is with motorcycling. Maybe you dont yet have the skill to swerve around a hazard or stop within the recommended distance for your speed. Maybe you havent quite figured out how to maneuver your motorcycle in limited spaces, and maybe cornering still makes you nervous. You flunked. So what do you do now?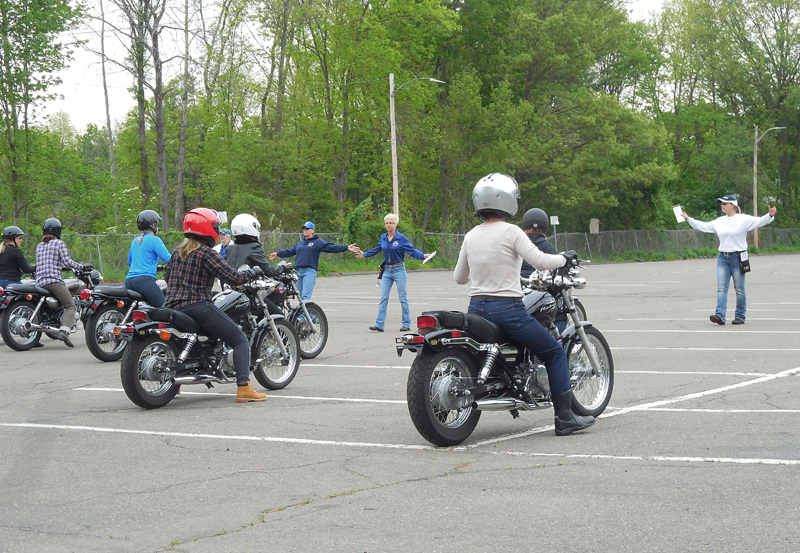 Retake the Course
As a RiderCoach, I often have to tell my students that they did not pass the safety course. In most cases, this is the result of failing the skill evaluation. The skill evaluation at the end of the course is nothing more than a snapshot view of your skills at one particular point in time.
Four major skills are assessed:
– limited space maneuvers
– swerving
– cornering
– the ability to stop quickly
When you make errors in the execution of these skills, you rack up points. Too many points, and you dont pass. When that happens, I usually recommend you retake the course where youll get more practice on a starter bike under the supervision of a trained RiderCoach.
When Jan and Tanisha learned they had failed, they were both disappointed, but not surprised. Jan, a brand-new rider who was afraid to take a corner or swerve at speed, was a little relieved that she didnt pass. "Im still uncomfortable with the idea of going out on the road," she said. She repeated the class, and although her cornering technique still needed work, Jan passed the second time around with skills adequate for licensing.
Tanisha, who had been a longtime passenger on her boyfriends Harley, took the class with him. She felt more confident learning on the small bike she used in class than she did trying to learn on his 1200. "Its harder than it looks," she confided, "and my boyfriend has no patience." Tanisha also repeated the class, this time without her boyfriend, and passed with a perfect score the second time around.
Tune Up and Test
If you own or have access to a bike, you can practice, with or without someone you know, then take your states licensing exam. When I learned how to ride, my state would not waive the exam on completion of the MSF course, pass or fail.
Although I did not pass the class, I loved the experience of riding. I bought a starter bike and practiced each evening in a church parking lot near my house for six weeks before taking the state test. I set up cone weaves, practiced quick stops, executed swerves and got real road experience. At the exam site, I watched several guys drop their cruisers in the dreaded U-turn box. I was scared, but I was prepared. The Basic RiderCourse had given me the tools I needed to work on my skills and boost my confidence. I walked away with a motorcycle license and a big smile on my face.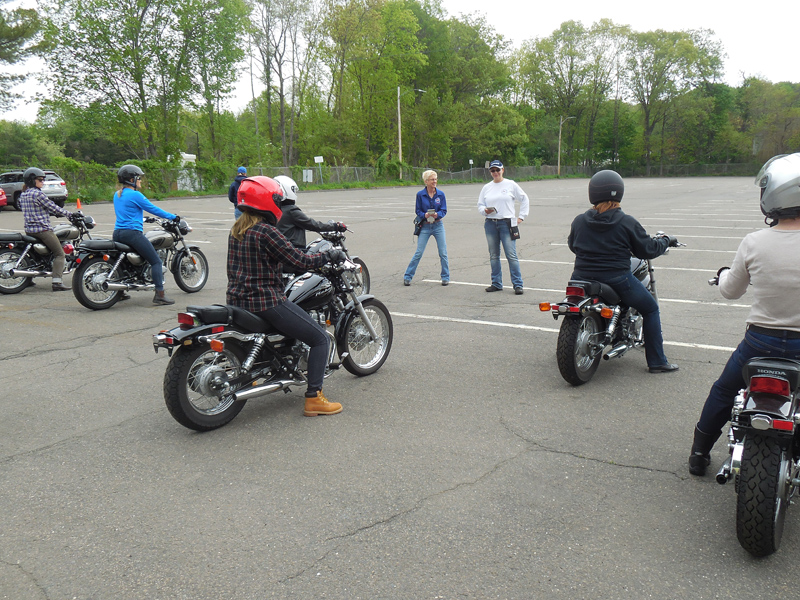 When you dont pass, it just means youre not ready to be licensed. You need more practice time. As a complete beginner in a basic rider course, you spent a whopping 16 to 25 hours learning how to ride. Thats not a lot of time to get your skills up to speed. Pass or fail, if you plan to ride, youre going to have to put in more time or give up the idea of becoming a safe motorcyclist.
I always tell my students to ask themselves these questions at the start of a rider course: What do I know about motorcycling now? What are my skills? Where is my confidence level? At the end of the course, I ask my students the same questions. Its a process, and it takes practice. Celebrate your successes. Have patience with yourself. Because the more you ride, the better it gets.

About the Author
Susan Rzepka Orion is a certified MSF RiderCoach. You can find her on the road on her Yamaha V Star 1100 Custom.
Related Articles
Reader Q/A: I Got Kicked Out of the MSF Class!
Riding Right: You Passed! Now What?
Riding Right: Finding the Best Riding Position for You
Riding Right: What to Consider When Buying Your First Motorcycle