When a rider buys a motorcycle, it's not uncommon for him or her to change out certain components so he or she is comfortable on the new bike. The two most commonly replaced parts are the seat and the handlebars, two of the three places on the bike where the rider comes in contact with it, the third being the foot boards or footpegs. It's rare for a person to own a completely stock motorcycle that's why there is a huge aftermarket industry that caters to helping riders fit their motorcycle to their unique body size and shape.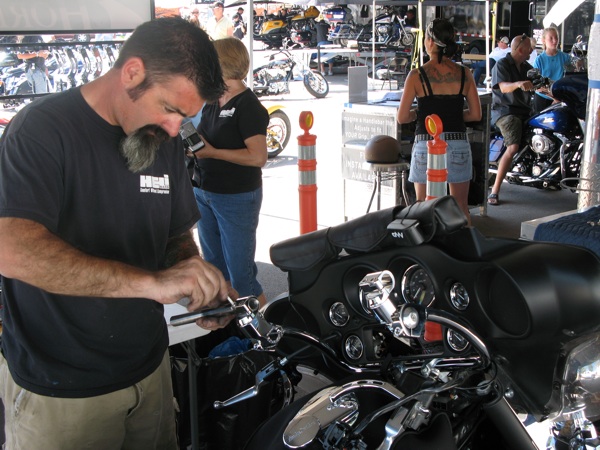 One aftermarket company that is revolutionizing the way riders can get the best fit with their handlebars is Helibars. I say revolutionizing because up until now there has never been a way to get a perfect fit with handlebars on a cruiser motorcycle, perfect in that you can adjust the bars at three separate pivot points to dial in just the right angle so your arms, shoulders, or neck don't get annoying aches after a long day in the saddle.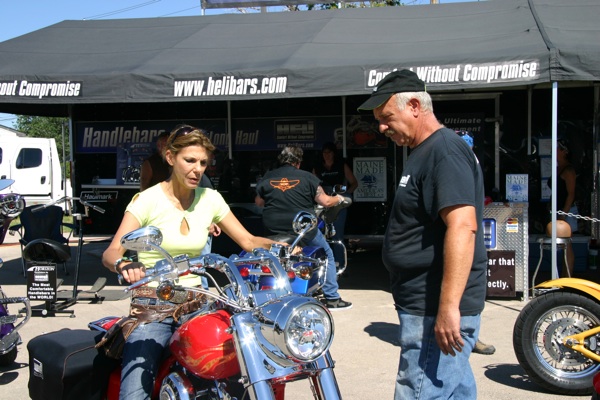 I've replaced my handlebars on each of the five motorcycles I've owned over the last 20 years and each time, just when I thought I had the handlebars positioned just right at the dealership, I'd ride home only to feel I needed the bars moved up or down a smidge to be more comfortable. On some of my motorcycles, moving them was as easy as loosening two bolts, but on my current bike, a 2008 Harley-Davidson Street Glide that has a fairing, it's not so easy and requires a special wrench that I don't own. Three trips to the dealership later, my bars are just where I want them. But what a hassle not to mention the cost.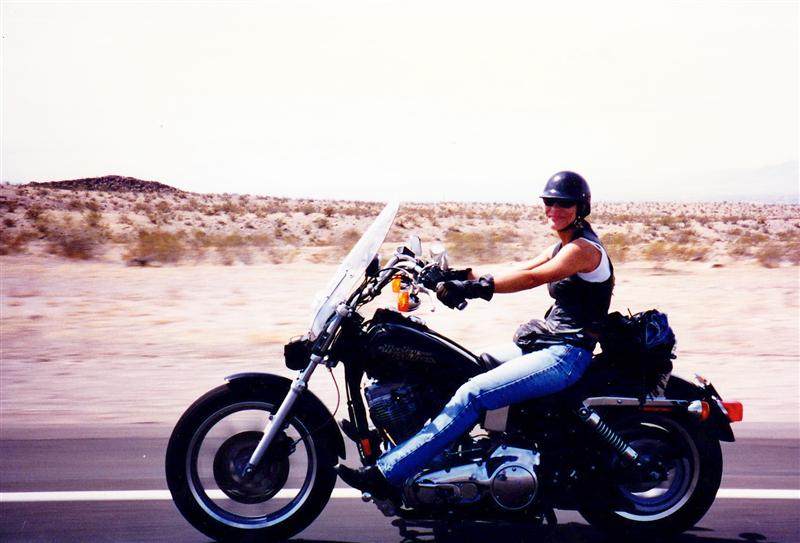 Helibars Handlebar Replacement Systems take the hassle out of getting the perfect fit because the pivot points allow you to move the bars in three different spots to get just the right position for you. All other handlebars are one metal piece shaped to a universal position for that style of bars. So one aspect of the bars might fit you, like the width, but maybe the angle of the grips is not in the right spot. Handlebar fitment is usually a compromise at best.
Helibars, because of its unique three-piece design, allow for the perfect fit. There are styles for sportbikes, sport touring and a large variety of metric cruisers and Harley-Davidson motorcycles. I tested the Horizon line of bars designed for cruisers, specifically the HZ700 bars with a 7-inch riser on a Harley-Davidson Screamin' Eagle Road King. The stock bars on a Road King give me a crick in my neck so this was good test for me. Note that there are a variety of different handlebars setups with different size risers.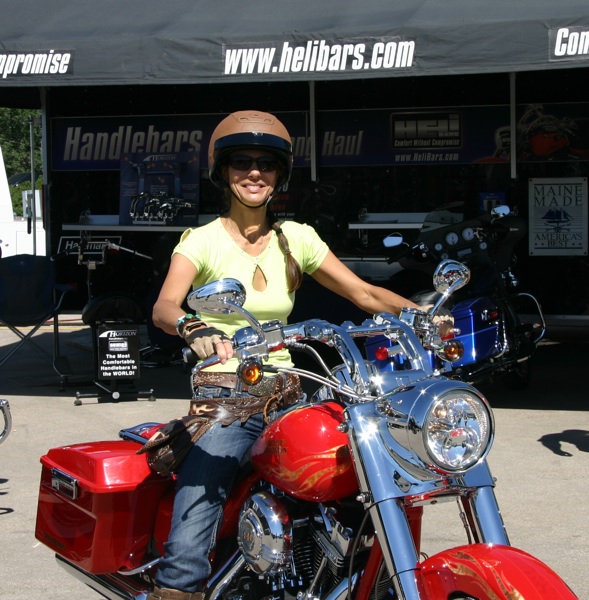 Since I was able to meet up with the Helibars team at the Sturgis Motorcycle Rally, I could get a custom fit right at their booth. I sat on the "bikette," a motorcycle saddle with a set of Helibars attached. Jeff O'Donnell, a Helibars rep, showed me how most stock bars don't allow for proper blood flow. Arms need to be at a right angle and wrists need to be in line with your hands for proper blood flow. When they are not, blood flow is compromised leading to fatigue quicker. Plus, this position allows for the optimal reach when making a full turn as your butt stays in the saddle. When you lean forward to reach and make a turn, your center of gravity is upset.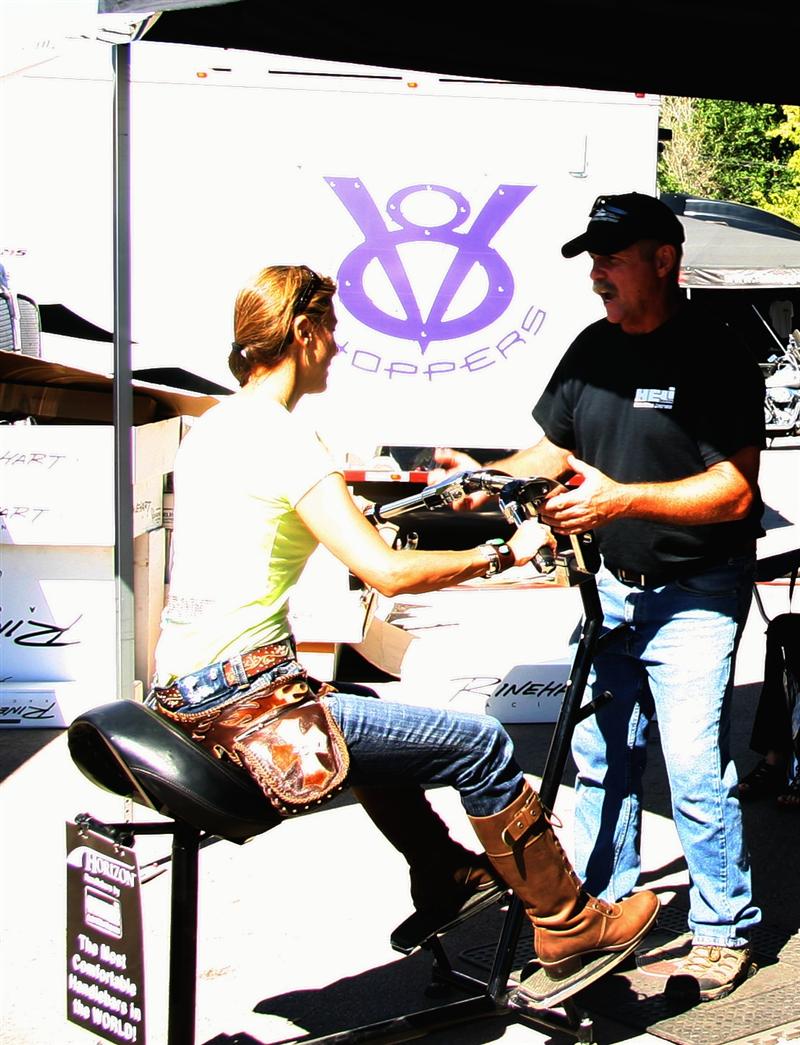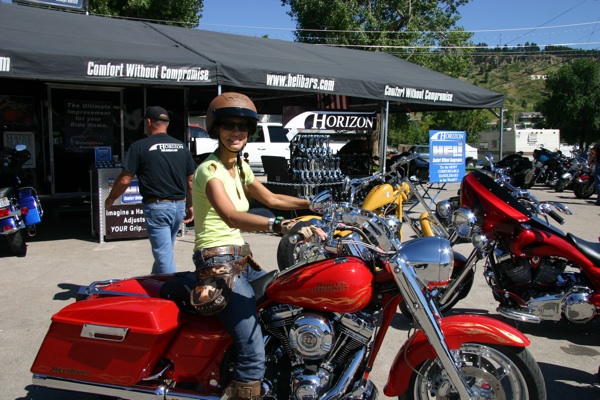 After some time in the saddle, I can attest that the feel of the Helibars is extremely comfortable. The position of the bars sits you pretty upright with your back straight and your arms bent at a 90-degree angle.
Helibars come in a chrome finish as well as a black anodized finish and both are made from high quality materials. They feel solid and are a nice complement to the motorcycle. Harry Eddy, owner and inventor of Helibars, told me over time he's found just the right combination of form, function and aesthetics, meaning the bars not only have to work properly, they have to look good too.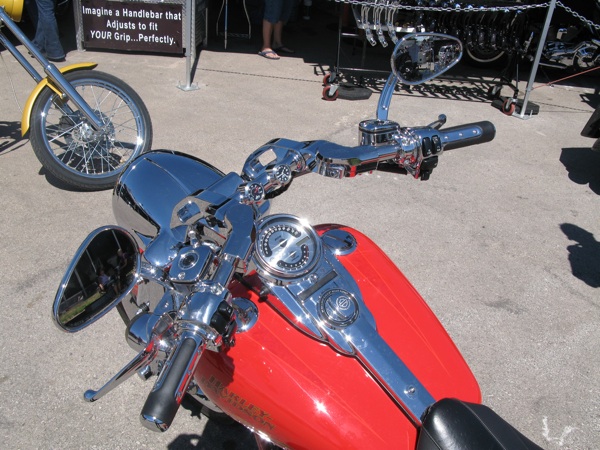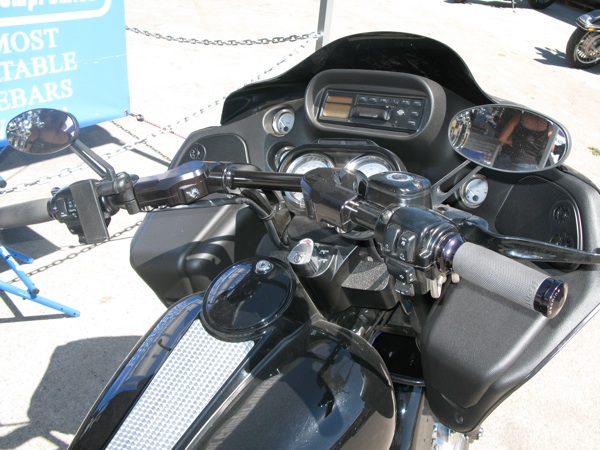 It's recommended that a technician install the bars. Helibars can give you a list of dealers trained in the installation. Before the technician is finished tightening the pivot points, he'll have you sit on your motorcycle and hell adjust the pivot points to your liking. If, after you ride the motorcycle home, you want to adjust them even more, you can use a 6mm hex drive tool (for Harley-Davidsons) to fine-tune the positions. This is a standard size wrench used for the stock fasteners on Harleys. Torque specifications are included with the bars. Helibars are designed to retain the stock cable and hydraulic lines, and they can accommodate an electronic throttle or "fly by wire" throttle technology as its often called.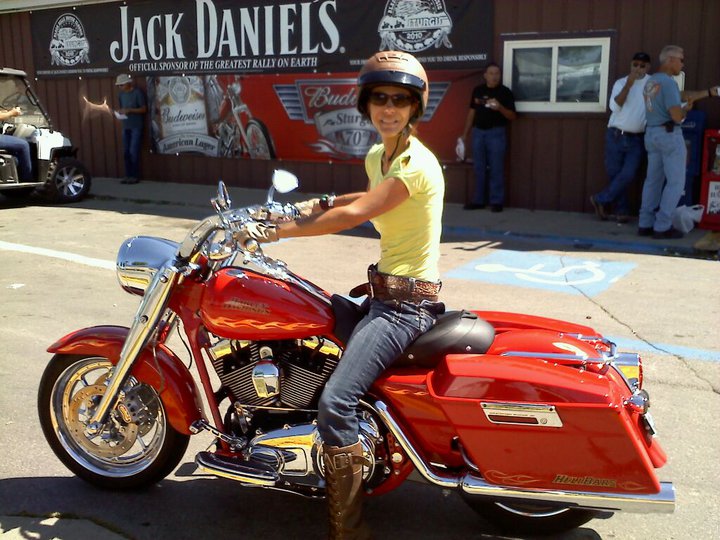 The price for the Helibars Horizon bars I tested is $849 dollars, with the least expensive set up running around $800, and that does not include installation. You're looking at about $1,000 with installation, which lasts from two to three hours. So the question becomes how much value do you put on comfort and handling? Helibars are engineered to fit you as best as a set of handlebars can while providing you the opportunity to get the most out of your motorcycle in terms of handling.
For some riders this kind of comfort and handling is of utmost importance and they won't even blink at spending $1,000. You can spend a whole lot more on a custom paint job that adds nothing to the comfort of your ride…or spend just as much buying and installing several sets of aftermarket handlebars until you find ones that fit you just right.
If you're thinking of Helibars for a sportbike or sport tourer, the prices is a lot less, in the $300 range, because they don't use as much aluminum and are not chromed which is what drives up the cost.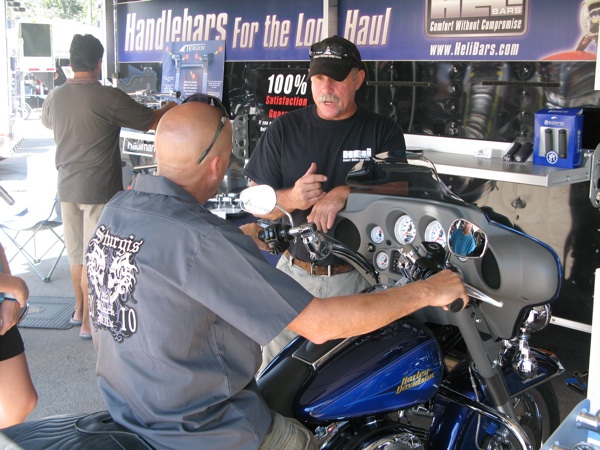 If you have the chance to visit Helibars at a motorcycle rally, I highly recommend it so you can sit on the bikette and get a feel for how the bars work before they're installed on your bike. The Helibars team is set up at major rallies (the list is on their Web site) and installations are always going on. For more information visit Helibars.com, or call them at 800.859.4642. The folks there will be more than happy to answer your questions and help you get the best fit for your motorcycle.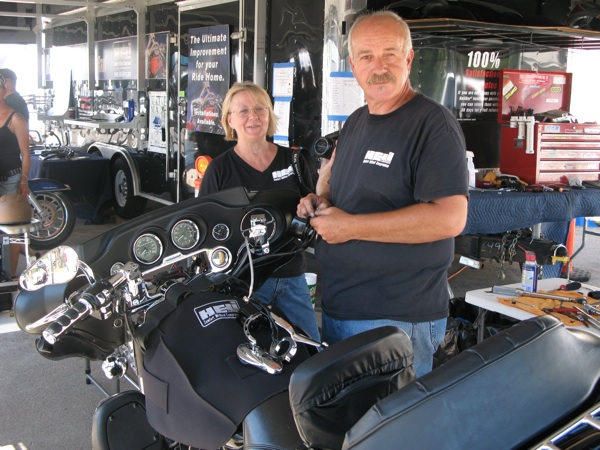 Related Articles
Aftermarket Handlebars that Help Riders With Their Reach
Handlebars, Shocks and Footpegs for Short and Tall Riders