After designing and building thousands of HeliBars to make sportbike and sport touring motorcycle riders comfortable, Harry Eddy, owner and chief design engineer at Heli Modified, Inc. turned to the cruiser rider. "Cruiser handlebars dont fit most riders. Wrist angle and reach are the key problems. And swapping out traditional bars can be time consuming and still not result in a comfortable riding position."
| | |
| --- | --- |
| Notice the rider#39;s seating position before installing HeliBars. Extended periods of leaning forward can put strain on shoulders, wrists, and arms. | In the after photo, the riders has an upright position making her relaxed. |
Over the past 10 years, Harry has worked on developing a motorcycle handlebar design to fit a wide range of cruiser riders and machines. In 2003, Heli Modified acquired a fleet of top cruisers to better understand their riders ergonomic needs. After countless hours of research, integrating redundant safety features into the multiple rotational components, and fine tuning the specifications of this state-of-the-art replacement handlebar kit, Harry decided on a mechanical, yet sleek appearance. "I wanted the components of this new bar to flow together."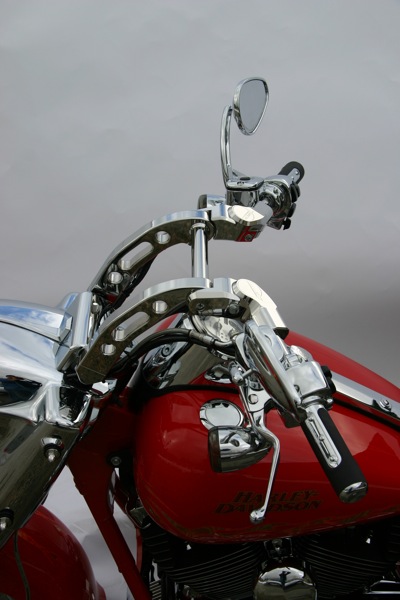 Horizon Bars are the name of the handlebars that work on Harley-Davidsons, but HeliBars offers ergonomically designed bars for Ducati, Honda, BMW, Aprilia, Kawasaki, Suzuki, Triumph, and Yamaha motorcycles, as well as the new Can Am Spyder. Features of the Horizon Bars include:
– Radical new 3-plane adjustability: rotates up and down, and forward and back
– Adjustable wrist angle for the ultimate in comfort and performance
– Adjustable brake and clutch lever positions.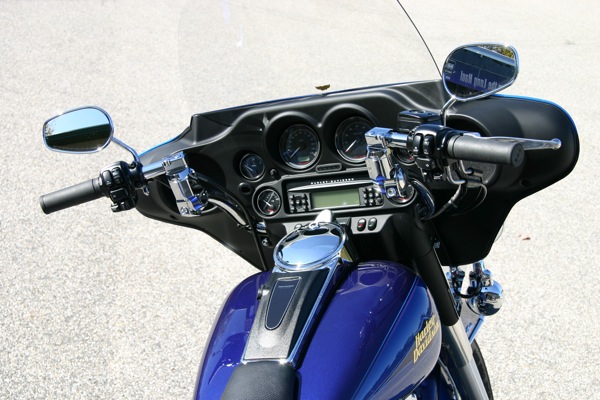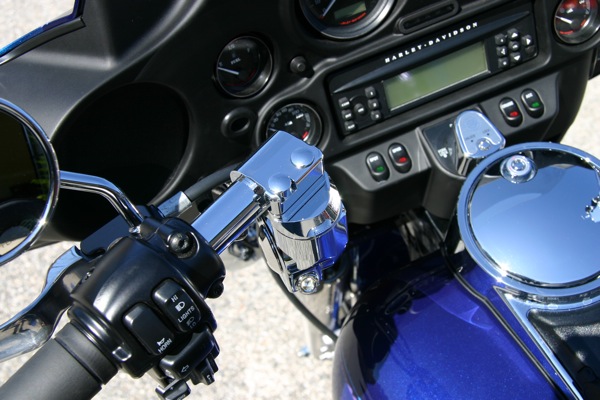 The Horizon handlebars are CNC machined from solid billet 6061 aluminum and solid, mill spec, low carbon steel, and beautifully finished in environmentally-friendly Trivalent chrome plating. Horizon Heli Bars are made in Maine, an American original.
For information on these handlebars and other HeliBars products to improve your comfort, performance and style visit HeliBars.com.
Related Articles
Way To Go Girl: Women Riders Test HeliBars