Three-quarter helmets, those without a chin bar, are experiencing a huge comeback as the retro look has taken over
a certain segment of motorcycling
. Three-quarter helmets (aptly named because it covers three-quarters of your head) or open-face helmets are all the rage as helmet companies market that cool, nostalgic look.
Bell Helmets was an early adopter coming out a with a full line of helmets that remind of us of the 60s and 70s with that close-to-the-head look (appears as if there's limited foam inside), but with all the modern helmet technology built in. I received the Bell Custom 500 helmet from Helmet City to try while riding across the western states. I fell in love with it from the moment I put it on.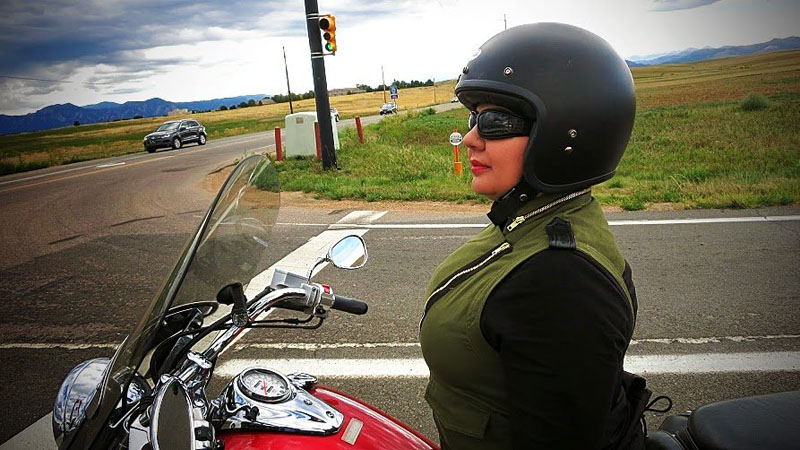 The Custom 500 is so lightweight that it feels nearly weightless on my head. This has been wonderful since Ive had so much trouble in the past with Fibromyalgia pain in my neck and shoulders. This helmet fits my head snugly and seems to be part of me when I put it on.
The retro styling reminds me of the first helmet I wore in 1980, a Bell. The truth is I hadnt been wearing my helmet full time since getting my motorcycle endorsement three years ago. When reaching states where a helmet wasnt required, I found myself leaving it behind from time to time. But since Ive received this Bell Custom 500, I reach for it more and more often. In fact, I would say I wear my helmet 95 percent of the time now.
If owning a comfortable helmet means wearing it more often and perhaps saving my life one day, then isnt that worth the investment? If you dont love your helmet, really love your helmet, then you wont wear it when it's not required, especially if youre the type that's prone to riding without protective gear.
I opted for the flat black having had some rather flashy helmets in the past. Ive considered putting stickers on it, or painting it, but now I really love the plain styling.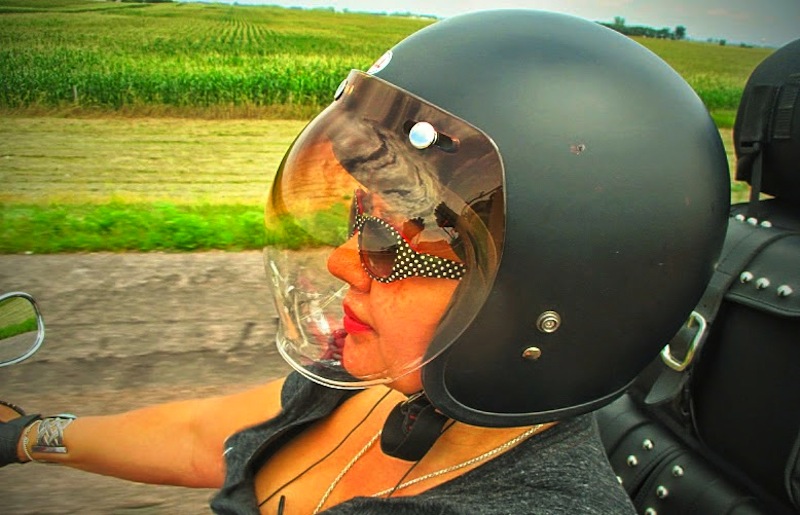 Bell Helmets also sent me two face shields to try. The 3-Snap Bubble Shield also has that cool, retro styling I love. My friend Madhavi has this style with her bright orange Bell Custom 500 and she looks so sexy in it! I wanted to try this shield because I loved the look. It looked easy to attach, but I had some trouble getting it snapped firmly. I asked my husband to help me make sure the snaps were all connected properly, and sure enough, one was loose. The shield really protects well and once attached properly, a great addition to the helmet. But note that it does not flip up.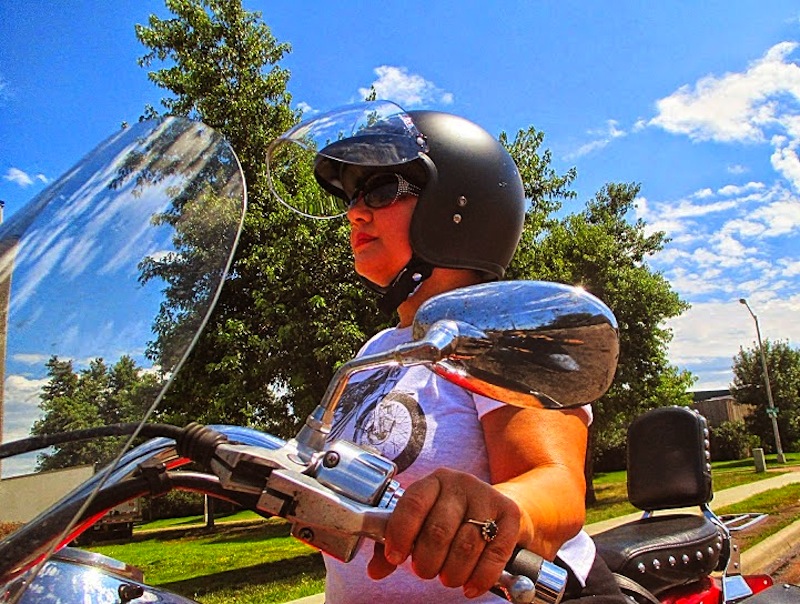 Bell also sent their Flip Visor for me to try. Unfortunately, the first time I wore it I didnt have my husband check the snaps. When I looked over my shoulder to check my blind spot and change lanes, it caught some wind and off it went, at 70 mph. I only wore it for around 20 minutes, and I feel terrible that possibly I hadnt secured it properly, thus losing it on the side of the road. It seemed to struggle in the wind due to the windshield on my motorcycle. Im not sure if that played a part in losing it, but it wasnt a good fit for me all around.
My Bell Custom 500 helmet now has more than 11,000 miles on it, and still looks almost brand new and fits just as snugly as it did the first day. It has seen some serious wind and rain with no issues. It blocks some wind noise, but not much. It keeps me completely dry, even in fierce rain. It doesnt seem to be well vented, or vented at all, so in hot temperatures, its really hot. If you live in an area that is terribly hot, for example Phoenix, you may want to try a lighter color that reflects light instead of absorbing it.
Overall, I love this helmet and plan to wear it a good, long time. One thing I like is the versatility of the face shields, so Im going to try another face shield in the future. But for now, I mostly wear it without one. The Bell Custom 500 is perfect for riders who want a helmet that is lightweight, simple, and comfortable with retro styling.
There are nine different colors available including matte, gloss, and flake finishes. The Bell Custom 500 is DOT and ECE certified. ECE is a globally accepted helmet certification, similar to the DOT in the U.S.
Price for the Custom 500 helmet, which can be purchasedfrom Bells website, is $119.95.The 3-Snap Bubble Visor and Flip Visor, both also on Bells website are $24.95, and $19.95 respectively. Theres also a dealer locator on Bells website if you want to try this on before you buy.

Related Articles
Review: Schuberth C3 Pro for Women
Review: HJC Full-face and Open Face Helmet
All Helmet Reviews on WRN