I'm a bit of a motorcycle helmet snob. First off, I wear one. Second, it has to be very comfortable or else I don't have time for it. That means I pretty much wear the same two helmets all the time—depending on my style of riding—since I test many different motorcycles. I usually wear a ¾ helmet, also called an open-face, but lately I'm opting for the additional safety and security of a full-face helmet.
HJC FG-17 ACE Helmet
I was asked to test the HJC FG-17 Ace, a full-face helmet featuring lots of high-tech race features. Usually motorcycle race-ready helmets are pricey, at least $299 or more, so I was excited to find out the FG-17 starts at $189.99 for solid colors. My test helmet, the Ace with graphics, runs $199.99—still under $200 for a highly developed SNELL approved helmet. Now this is something most riders can wrap their heads around—or rather in this case, put on their heads.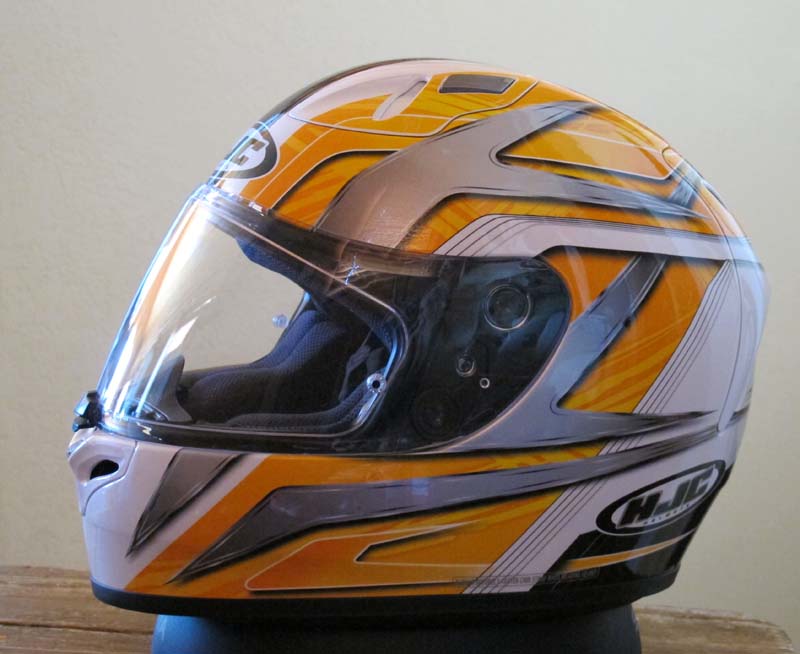 I usually wear size extra small in the leading Asian helmet manufacturers and the HJC's sizing chart indicated I'd wear that size, as well. It fit me perfectly, easily conforming to my more-oval shaped head. No annoying pressure or hot spots. Great! It passed the first test. The sizing is spot on when using the sizing chart.
The inside of the FG-17 has a moisture wicking liner that's smooth on my skin. The fabric is also anti-bacterial and odor-free. Just as they should be, the crown and the cheek-pads are easily removable and washable.
The helmet is promoted as "race-ready" because it was developed and tested in a full-size wind tunnel lab. That means the helmet is shaped to reduce drag, and is lightweight, which racers need. I can appreciate a lightweight helmet because after a day riding with a full-face helmet my neck tends to get tired, so the lighter the better.
I have a scale that measures in half-pound increments. The FG-17 weighs the same 3.5 pounds as my Schuberth C3 Pro Women, which is a modular helmet with more mechanisms.
The FG-17's fiberglass composite shell was designed using advanced CAD technology, so we know the best possible weight, fit and size scenarios were dialed in.
Another factor that differentiates high-end helmets from lesser quality ones is the sound. While not as quiet as my Schuberth C3 Pro Women, the FG-17 is right up there with being low on wind noise. I don't wear earplugs in my ears when wearing a full-face (it shuts me out of the world too much!) so I like when I'm not bothered by extraneous wind noise from a poorly designed helmet. The FG-17's quiet factor is above average.
I also appreciate a face shield that has little to no distortion. HJC boasts that the FG-17's is "optically superior" and I'll vouch for that. It also features an anti-scratch coating and 98 percent UV protection. Its always nice to have extra protection from the sun's rays.
Another feature I appreciate is a face-shield that is easy to change out. Remember the days when we needed tools and/or had to fuss with shields not popping back in correctly? Thank goodness those days are behind us! A large and easily accessible tab lets me pop out the shield and it's easy to pop it back in.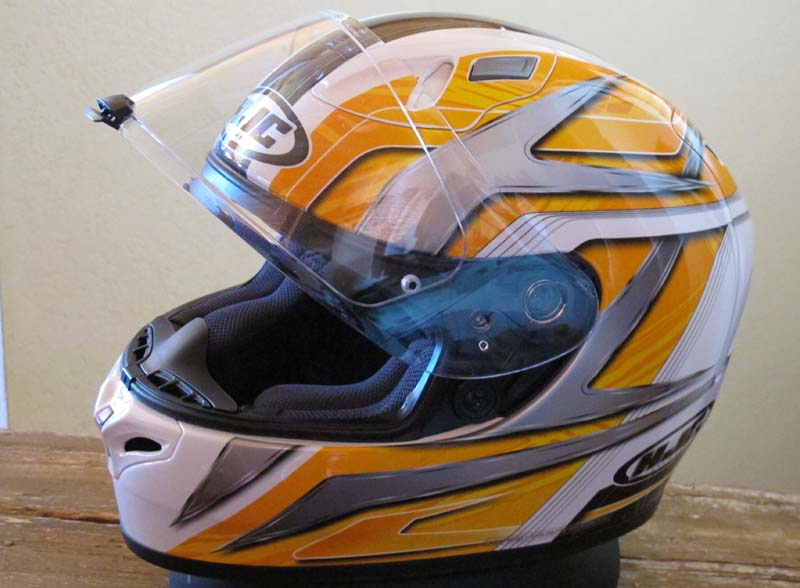 I've only worn my FG-17 in cooler weather and the ventilation did just fine with circulating the air. No matter how advanced a helmet's ventilation is, when it's hot outside, it's hot in the helmet. An easy-to-grab-with-gloves-on tab in the front center of the shield secures it in place. You can hear a solid "click" when the faceshield is shut.
The FG-17 comes in three different shell sizes: first shell for XS-S sizing, second for M-L sizing, and third for XL-3XL sizing. This allows for an optimal fit. Pricing starts at $189.99 for the solid colors of black, white and rubbertone. For metallic colors and silver the price is $194.99; and graphics $199.99. To learn more and find a dealer near year, visit HJC Helmets.
HJC FG-Jet Helmet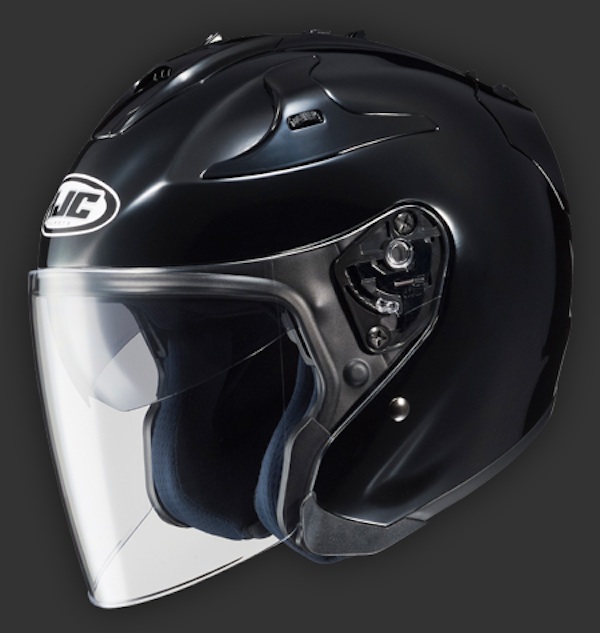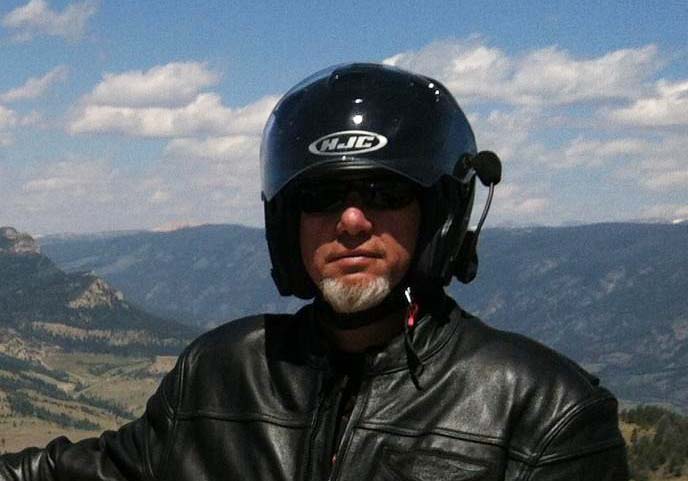 The HJC FG-Jet starts at $169.99, a great price for a leading ¾ helmet on the market today. To learn more and find a dealer near year, visit HJC Helmets.
Related Articles
Scorpion Helmets Under $200
Review: Arai SZ/Ram III ¾ Helmet
Helmet Reviews on WRN