Icon says, "Give us liberty or give us mesh." Luckily the company was able to combine the two when it designed these Justice Mesh gloves for women motorcycle riders, as nothing is more liberating for summer riding than a pair of comfortable shorty gloves that breathe.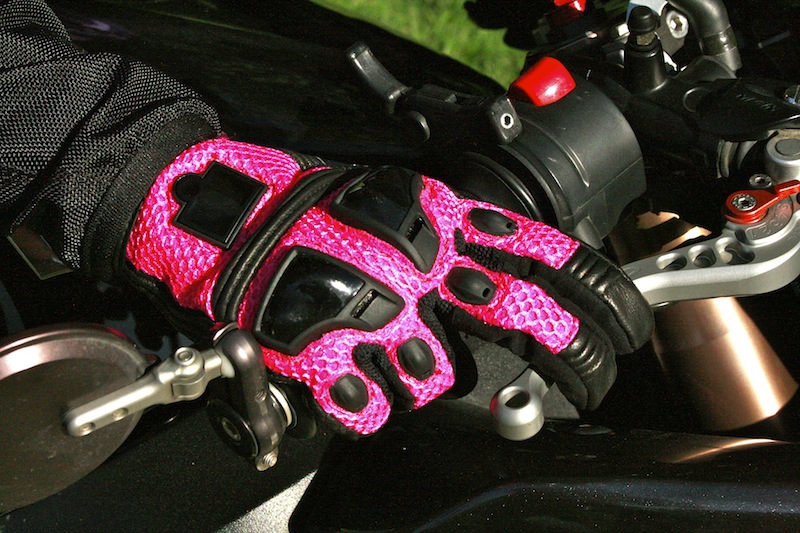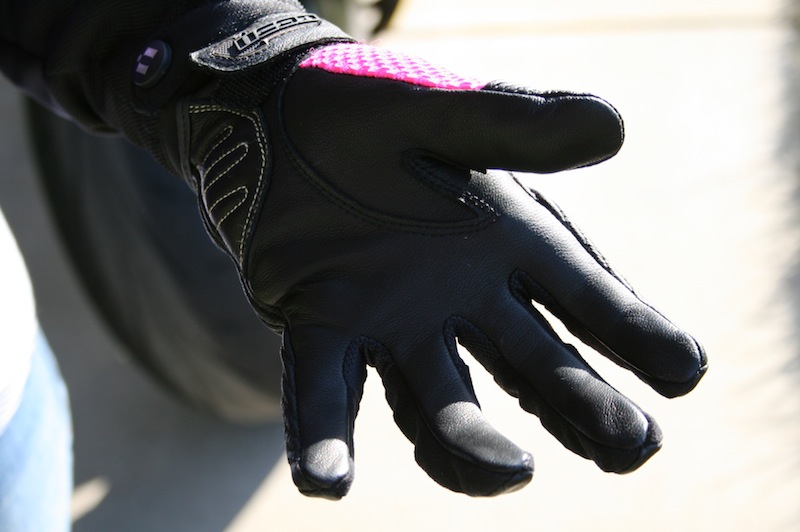 With a back made of high-flow mesh and a premium-grade, abrasion-resistant battlehide goatskin palm, these gloves combine form with function at an affordable price. The woman-specific design uses a precurved palm and fingers so hands can easily reach from grip to lever.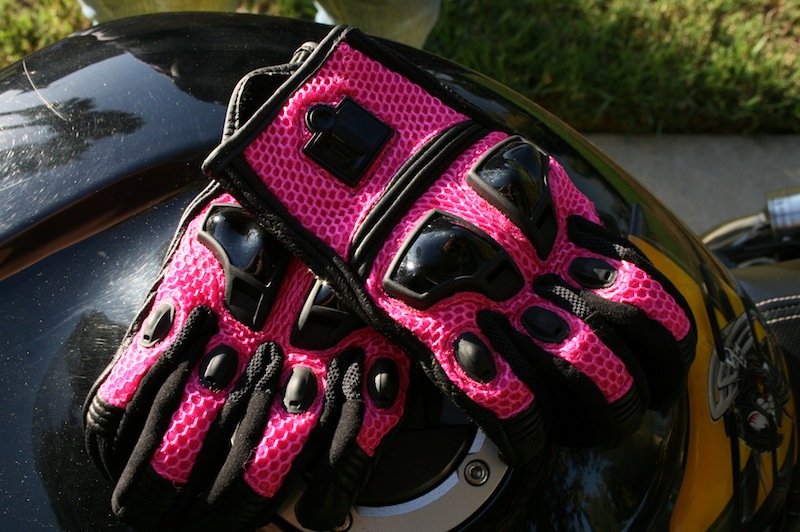 The gloves synthetic leather finger gussets provide a more secure feel, while expansion panels on the fingers, back of the hand, and thumb make movements at the bars seem effortless. Injected thermoplastic knuckle armor adds a last defense to separate mesh from pavement in the event of an accident.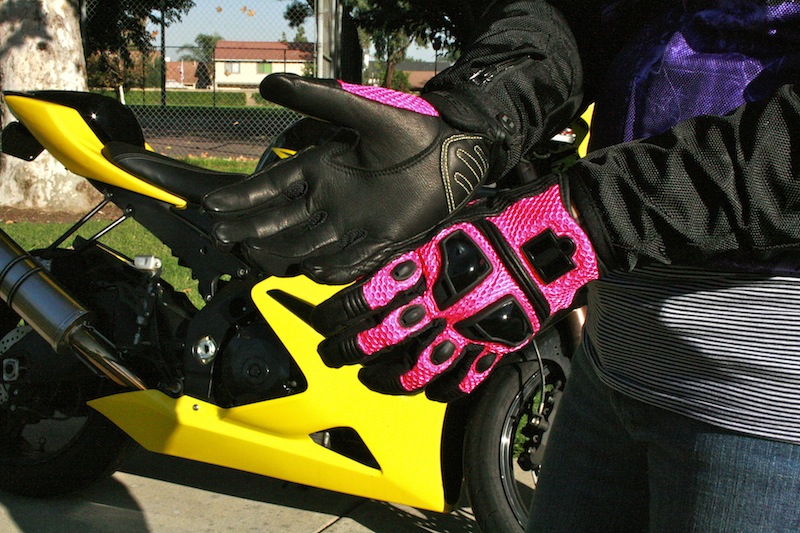 The Justice Mesh gloves for women feel good around my hands, thanks largely to the ventilation and their snug fit in the palm and fingers. However, at the thumb knuckle there is a bit of a squeeze where the mesh meets the leather, which can be a tad annoying. Also be sure to note that the gloves seem to run small, so double-check the sizing chart on Icon's website to ensure you get the right fit.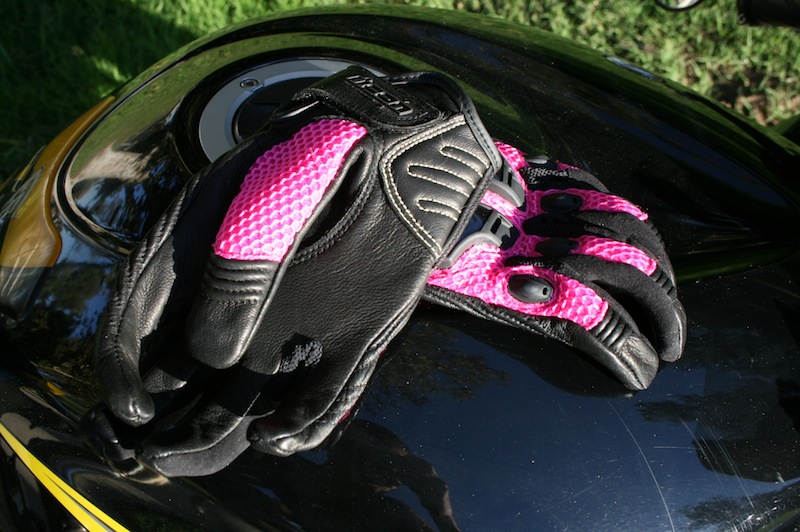 Its not just the ventilation and comfort that keep me coming back to these gloves—I also love their look and their quality. The bright-pink color begs attention but complements the black goatskin leather, rather than overwhelming it. And while most shorty gloves Ive owned have fallen apart at the seams in a relatively short amount of time, the Icon Justice Mesh gloves have held fast in the several months that Ive owned them.The stitching where the mesh material meets the goatskin leatheris secure, and theres been no sign of fraying or ripping. The Velcro straps, too, have held up like a charm, securing firmly as opposed to other gloves I've tried, where the Velcro severed due to heat or repeated use.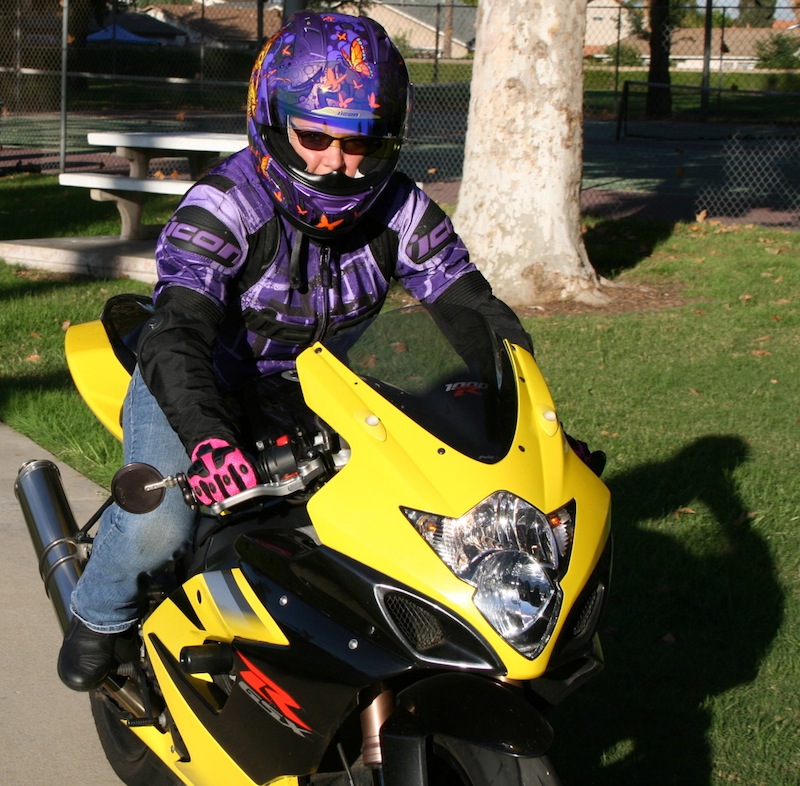 The Icon Justice Mesh gloves are available in pink and black in sizes S–2XL. Price is $60 a pair. To find out more, visit RideIcon.com.