When I started riding 23 years ago, I didn't want to put a windshield on my Harley-Davidson Dyna Low Rider. Why? I didn't want to "block" the view or make my cool motorcycle "uncool." I did, however, need the benefits that come with shielding the wind from my face on long days in the saddle. So I sucked it up and installed a windshield that rose up completely in front of my face. I never took it off from that day on.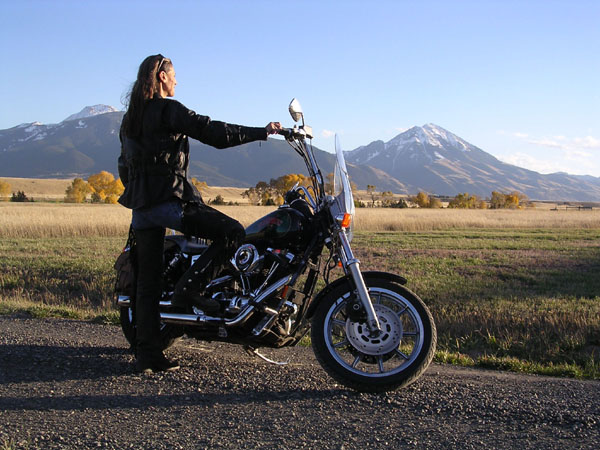 I now understand the benefits of having a windshield. You will, too, if you intend to spend any time touring on your motorcycle. But wouldn't it be great if you could experience all the wind-blocking benefits of a windshield without having to look through it?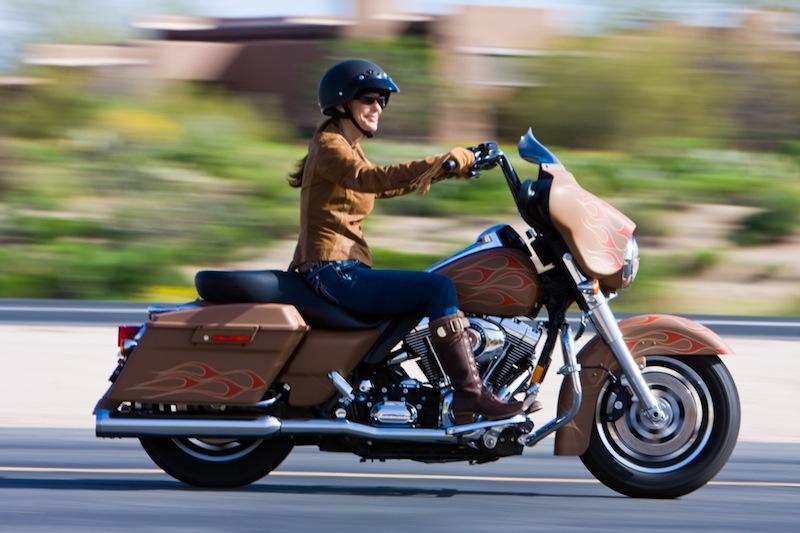 Enter the FLARE windshield, which uses revolutionary technology developed to allow for greater stability while racing at high speeds. The FLARE was created by Klock Werks, owned by Laura and Brian Klock of Mitchell, S.D. Several years ago Laura was attempting to set land-speed records at the Bonneville Salt Flats, but her motorcycle kept rising off the ground at high speeds. Brian, worried for the safety of his wife, came up with the idea of creating "hips" in the windshield that added downforce, while the "flip" in the shield directed air over the rider, creating a more streamlined airflow. Tests in a wind tunnel proved the design worked. Laura went on to set records on the Bonneville Salt Flats that year, and now the rest of us get to benefit from this nifty invention.
| | |
| --- | --- |
| The FLARE windshield on my Harley-Davidson Street Glide. Unlike the stock windshield, this one is flared (hence the name). | Here is the Street Glide with the stock windshield. While a low shield looks cool, it's purely cosmetic—the wind whips right over it when riding. |
Since I first installed the FLARE windshield on my Harley-Davidson Street Glide in 2008, Klock Werks has developed similar windshields for nearly every other style of cruiser motorcycle, both Harley-Davidson and metric. The technology works so well that other windshield companies have copied the FLARE. Klock Werks has since patented its design and trademarked the logo—so make sure you buy from them, not a copycat.
| | |
| --- | --- |
| The FLARE windshield comes in a variety heights. | The FLARE height options for a Harley-Davidson Road Glide. |
| | |
| --- | --- |
| Available for most metrics and Harley-Davidsons, the Klock Werks Kruise Series is a quick-release windshield that comes in two different heights, 15 inches and 20 inches. | The Billboard FLARE, made for most non-fairing Harley-Davidsons, uses the same downforce technology as the regular FLARE windshield. |
The FLARE technology is amazing, really. I can be riding at 75 mph with my half-shell helmet on, like in the photo above, and the wind funnels around me, missing a direct hit to my face. I love that I can have a clear view of the road—no distorted view by having to look through a shield.
Prices for the original FLARE start at $169.95 and go up from there depending on which size you get. There are whole bunch to choose from, so visitKustomBaggers.comto see the whole collection. When ordering, tell them WRN sent you! Also check out this new windshield bag developed specifically for the FLARE.
Related Articles