Just on the heels of the release of its most technologically advanced flip-up motorcycle helmet,
the C3W
, Schuberthhas up and done it again! The helmet manufacturer is introducing the C3 Pro Women, loaded with improvements and refinements and positioned as a "partner" to the C3W, one of the first flip-up helmets specifically designed for women.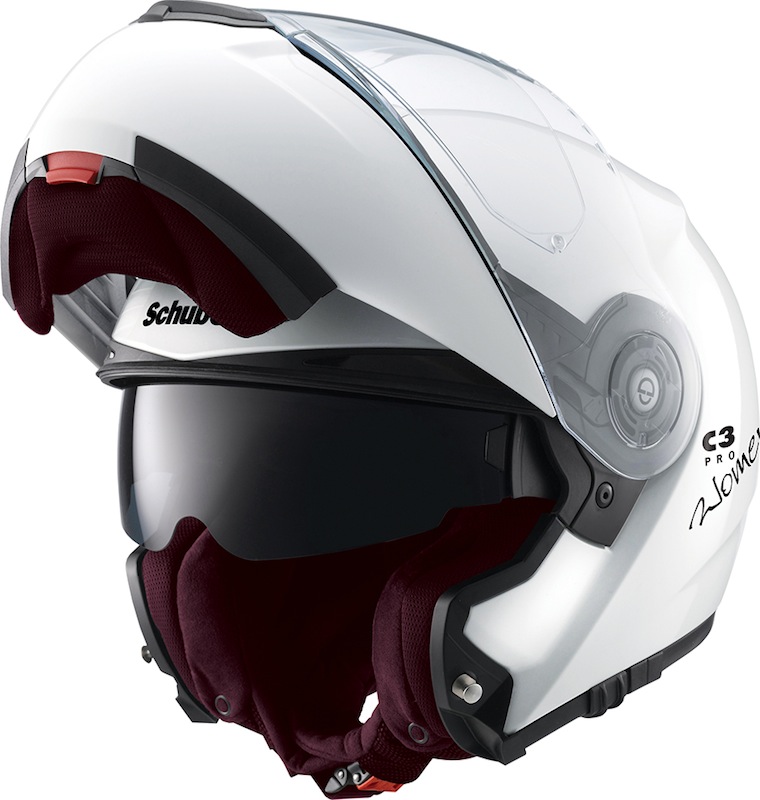 The C3 Pro Women features improved aerodynamics thanks to a molded rear spoiler developed in the Schuberth wind tunnel that minimizes buffeting at higher speeds on a motorcycle. Ventilation has also been improved with a vent scoop on the front that boosts airflow through the helmet to more than 2.5 gallons of air per second at 65 mph. Acoustics are better, too, with even further noise reduction, making the C3 Pro Women the quietest Schuberth helmet and one of the quietest on the market.
The Schuberth C3 Pro Women comes in Silver (left) and Pearl Pink (right). Additional color options are Pearl White (shown above) and Matte Black.
If you opt to add the Schuberth Rider Communication System (SRCS), a new internal antenna improves FM radio reception and pairing of the Bluetooth receiver up to half a mile. A refined inner lining has also been added to the C3 Pro Women, offering an even more plush and comfortable fit.
Schuberths C3 line of motorcycle helmets are made specifically to fit a womans facial structure, with special contouring and materials designed for smaller facial features, narrower jaws, and higher cheekbones. Read
WRNs comprehensive review of Schuberths C3W helmet
to learn more about how the manufacturer employed careful research to ensure its new line of helmets would provide an optimal fit for women.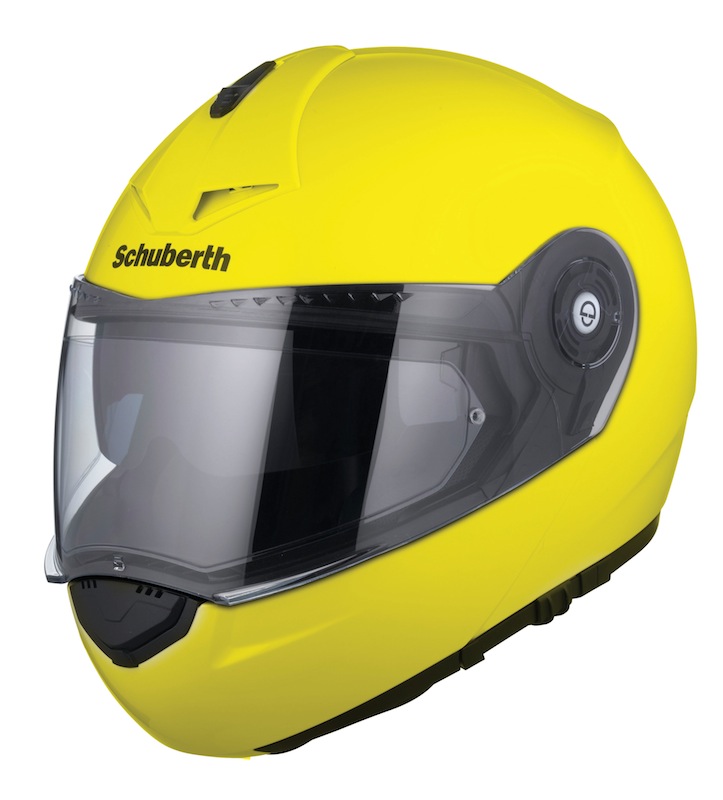 The C3 Pro Women and C3 will be in dealerships this spring at a base price of $769. For more information, visit SchuberthNorthAmerica.com and watch the video below.
Related Articles