For all the Women Riders Now (WRN) readers who love Kid Rocks music and/or think hes adorable (for me, in a blue collar, hillbilly kind of way), heres some exciting news. Kid Rock and Harley-Davidson are teaming up in a partnership that brings together two legendary American rebels. The Motor Company is the title sponsor of Kid Rocks Rebel Soul tour, kicking off in Kansas City on February 2, 2013, and traveling to more than 60 cities. Harley-Davidsons tour sponsorship is just one aspect of its overarching relationship with Kid Rock, which will extend from concerts to retail promotions.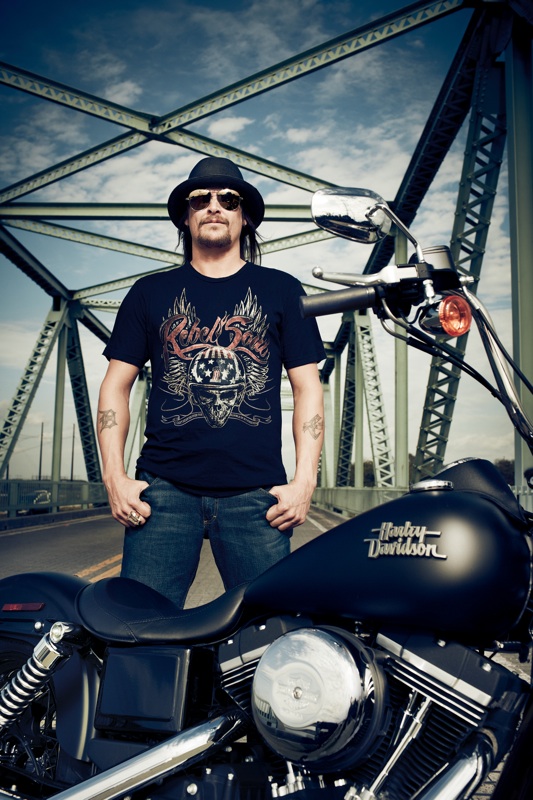 "What's not to love about Harley?" said Kid Rock. "They are the backbone of American culture, the flagship American brand." Milwaukee will be the final stop on the tour, where on August 31, 2013, Kid Rock will roll into Harley-Davidson's hometown and party with thousands of his fellow riders. The ticketed show will take place at the Marcus Amphitheater, located on the south end of Milwaukee's Henry Maier Festival Park (Summerfest Grounds). Fans who purchase Harley-Davidson 110th anniversary ticket packages will have an opportunity to purchase tickets for Kid Rock'sMilwaukeeperformance before they go on sale later this spring. Kid Rock is one of three headliners Harley-Davidson plans to announce for its 110th anniversary celebration in Milwaukee. The other entertainment will be announced later this spring.
A unique element of the partnership is an exclusive line of limited-edition, cobranded Rebel Soul merchandise featuring this line coined by Kid Rock: "I can't hear you over the rumble of my freedom." Fans will be able to purchase concert-specific merchandise at each show, as well as an exclusive line of merchandise at participating Harley-Davidson dealerships across the United States. This is the first time either brand has offered such an extensive line of cobranded merchandise.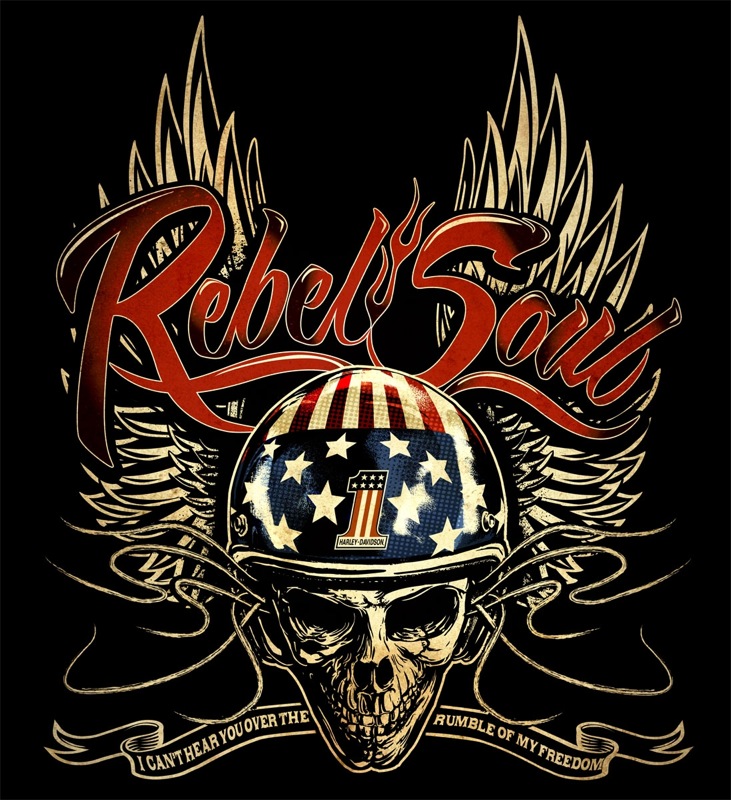 Additionally, at every Rebel Soul tour stop this year, Harley-Davidson will offer one winner the chance to join Kid Rock's Rebel Soul band and rock onstage for one song during that night's performance. To register, fans simply have to find the Harley-Davidson display area at each venue.
Harley-Davidson is also raising the stakes with a national promotion allowing one fan to win a once-in-a-lifetime experience including a factory-customized Harley-Davidson motorcycle and the opportunity to rock alongside Kid Rock onstage during the 110th anniversary show in Milwaukee. Fans can enter to win the national promotion at Harley-Davidson.com/KidRock beginning February 2. The winner's VIP trip to the 110th anniversary show will also include a meet-and-greet and photo shoot with Kid Rock.
"Kid Rock puts on a great show and embodies a lot of what Harley-Davidson and our fans stand for – freedom, independence, self-expression and the rebel spirit," said Harley-Davidson Chief Marketing Officer Mark-Hans Richer. "We're excited to take an unprecedented ride with him during the Rebel Soul tour."
Harley-Davidson plans to announce ticket sales information for the Kid Rock performance in Milwaukee in the coming weeks, along with additional details related to the 110th anniversary. Event dates and tickets for Kid Rock's Rebel Soul concert tour are available at Ticketmaster.com.
Related Articles
Editor's Blog: Whatever Happened to Leslie Prevish?
Editors Blog: Willie G. and the Pope Mark Harley-Davidson Milestone