Do you have a story to share? Please send it to us, but follow these submission guidelines.

I'm 56 years old and just started riding a motorcycle last July. I had been a passenger on several different bikes while growing up. In fact, I only started dating my husband 22 years ago because he rode a motorcycle!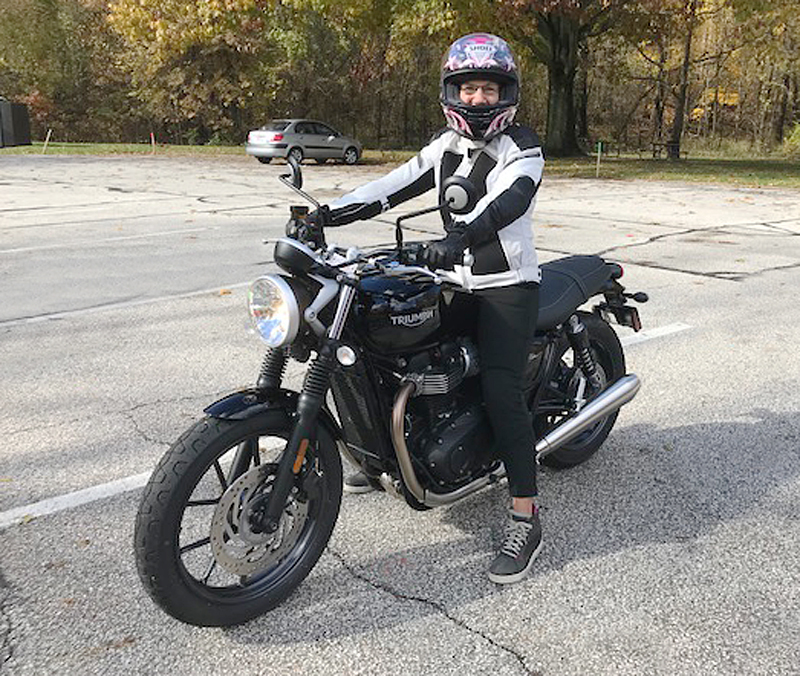 When my husband and I married and had our son, we quit riding for 21 years. But the minute our son left for college, I suggested to my husband that it was time to get back on a motorcycle. So, we bought a BMW F800 GT that he still rides today.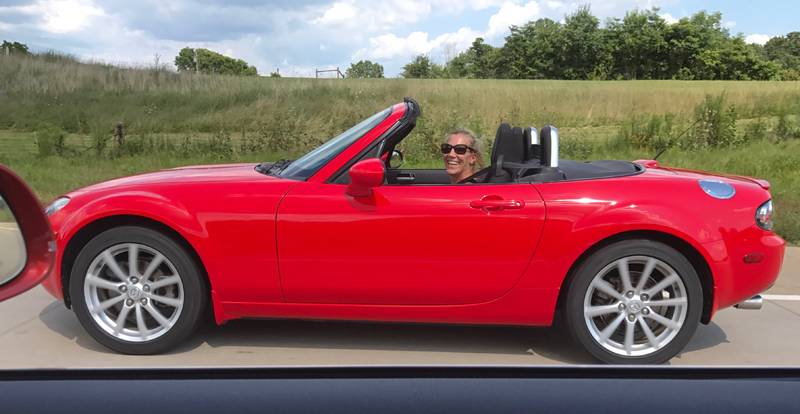 While I love my little Miata, it just didn't quite satisfy my wanderlust. With our only child off to college, the empty nest and thoughts about getting old got me thinking that I really needed something new, exciting, and challenging in my life.
On a whim, I asked my husband if he thought it was a crazy idea for me to learn how to ride a motorcycle. To my surprise, he thought it was a great idea and supported me completely.
I signed up and took the MSF Basic RiderCourse in early July. I did not pass though; I quit during the next to last exercise. I was simply overwhelmed and overstimulated with this particular exercise, an intersection with sharp right turns and U-turns with eight bikes coming and going at the same time! Yikes! Anyway, I stayed for the end of the class to watch my classmates take their test, then I departed.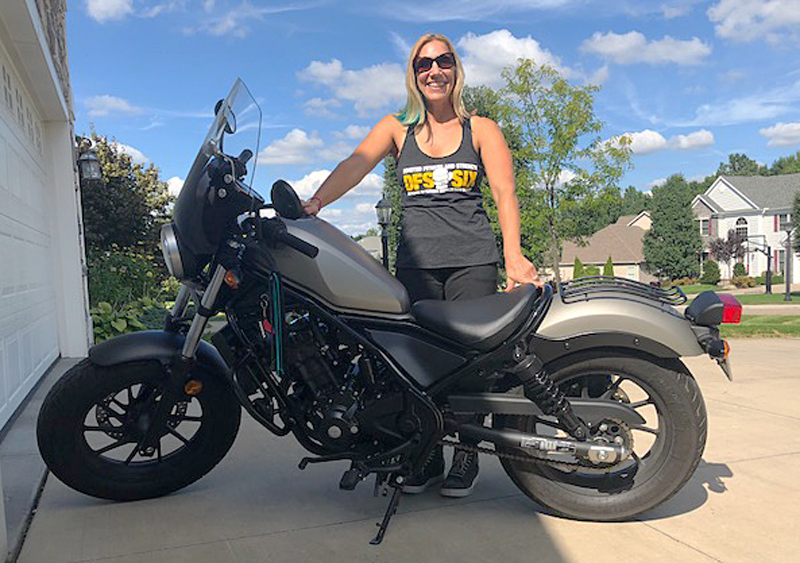 I spent the rest of the summer riding with my husband. We also spent time practicing the exercises I learned in my class. My husband has been a rider since he was young, so he enjoyed practicing the exercises on his bike along with me.
My permit is good for a year, so I felt that I could wait until next spring/summer to get my license, but not having my license was like a black cloud over my head. I wanted it, and I wanted it now! So I scheduled my license test at the DMV for mid-October.
I was so nervous I barely slept for the two weeks leading up to my scheduled test. I had a wonderful lady instructor and she helped me to relax. I did great and passed! I was so excited!
The little Honda Rebel was an awesome learner bike for me and I feel 100% that it was the right decision to start on. I'm 5 feet 3 inches and weigh 125 pounds. I wanted a bike that I could easily flat foot, and maneuver around the garage. The Rebel provided that for me, and was easy enough to ride that I gained confidence quickly.
When I bought my Rebel from a woman who had also used it as her first bike, I was thinking that she moved up to another bike rather quickly. After one summer with the Rebel, I was also ready to get something bigger.
With our future riding plans and travel in mind, I started researching my next bike. I selected a Triumph Street Twin. It is a 900cc bike, and I was a little afraid that it would be too much for me.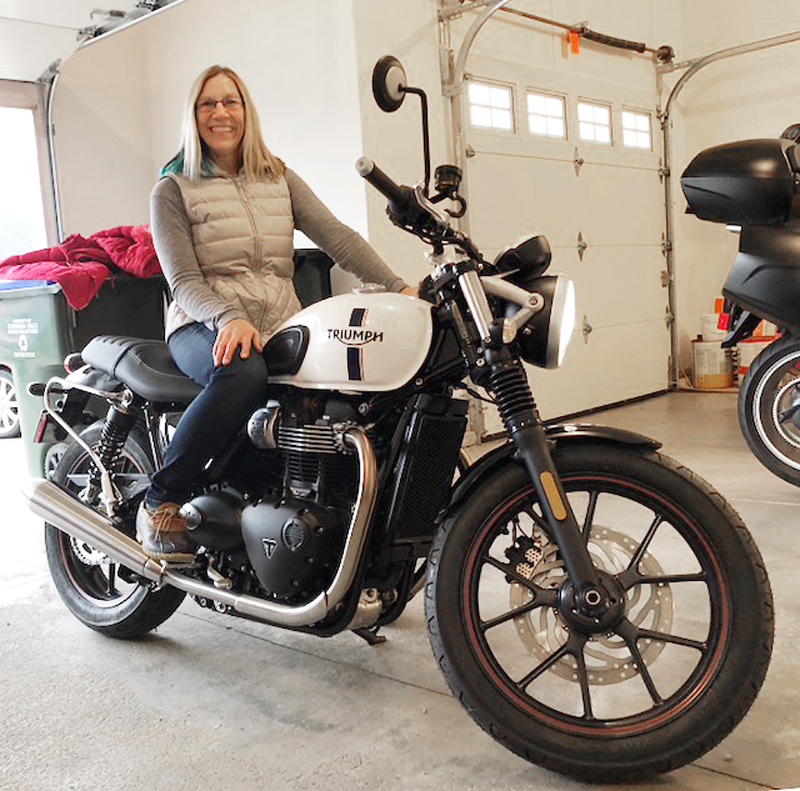 Sadly, I live in Ohio, so my beautiful bike is now all "settled in for a long winters nap". Spring/Summer cannot come quick enough for me!
As other women have stated this in their stories, I too wish I had learned sooner! My husband and I are talking about getting a trailer so that in the near future we can plan trips and take our bikes with us to explore and ride. I was devastated when my son left for college, wondering what I would do with myself. Well, now I know!
Have you customized your motorcycle a little or a lot? No matter what you did, we want to show off your bike and you on WRN! Find out how to submit your bike photos here.

Related Articles
Beginners Guide: Motorcycle Training Classes for New Riders
Beginners Guide: Motorcycles to Get Started On
More Reader Stories