Traditional cruiser tires are built with compounds ideal for straight-line stability and higher mileage but can sacrifice performance qualities. Metzeler's brand new Cruisetec tires are engineered to improve the handling characteristics of Harley-Davidson, Indian Motorcycles, and metric V-twins and add a top tier performance-oriented option to Metzeler's popular Marathon cruiser tire platform.
Metzeler's three main goals in developing the Cruisetec were:
Convert the motorcycle to be the best it can be
Make a tire that will perform to the end of its life cycle
Ensure smoothness and comfort over a wide variety of street motorcycles, old and new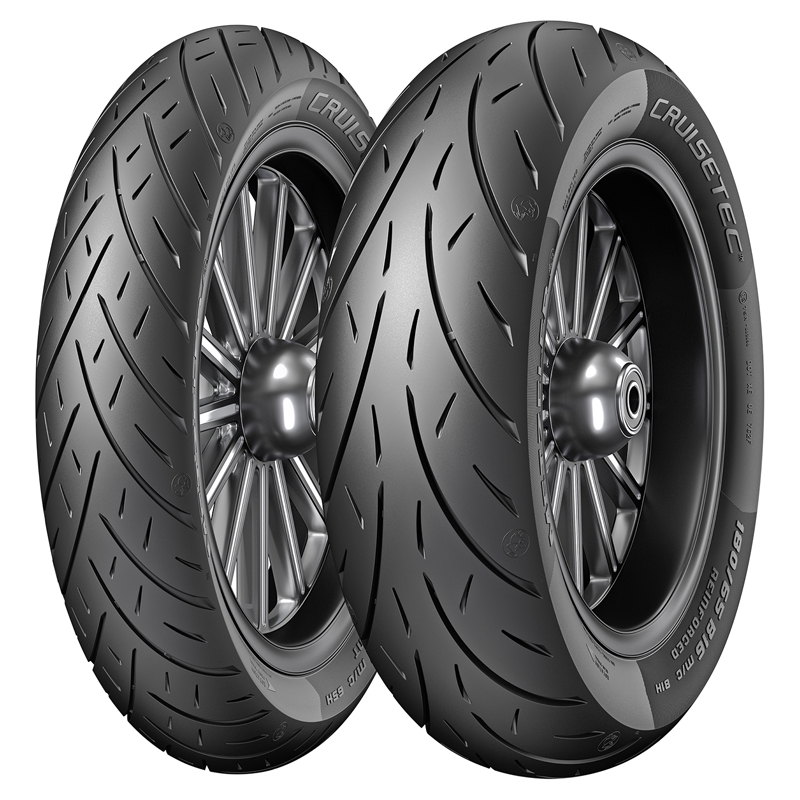 The Cruisetec tires feature a single compound front and dual-compound rear that balance strength and durability with characteristics that enhance traction, braking, and acceleration performance. Metzeler fine-tuned the formula to fall somewhere between a traditional V-Twin compound that is built with strength to last and sport-touring compounds that are designed for exceptional grip and high-speed stability.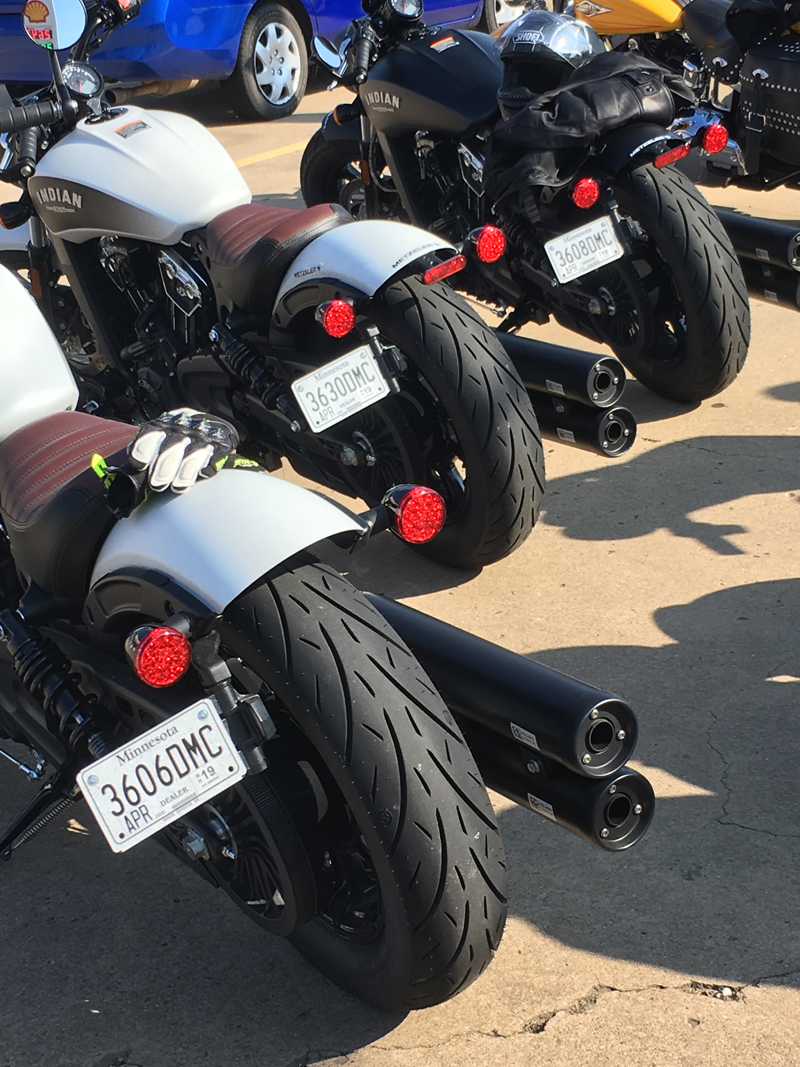 The Cruisetec's smooth, wide radius allows for very easy, smooth transitions from side to side and offers a more continuous large footprint on the pavement at all times, even in mid to full lean. A bigger footprint means more traction, control, and feedback.
Some of the language used by Metzeler to describe the Cruisetec's tread pattern includes: converging side grooves, diverging extended grooves, and progressive groove offset. To break it down, the grooves are designed to meet and cross so the rider does not feel a hard transition where one groove ends and another begins. This is particularly important in the front (steering) tire, and Metzeler made sure to cross the grooves over the center section of the tire for this reason. Steering input is immediate, and warm-ups are quick.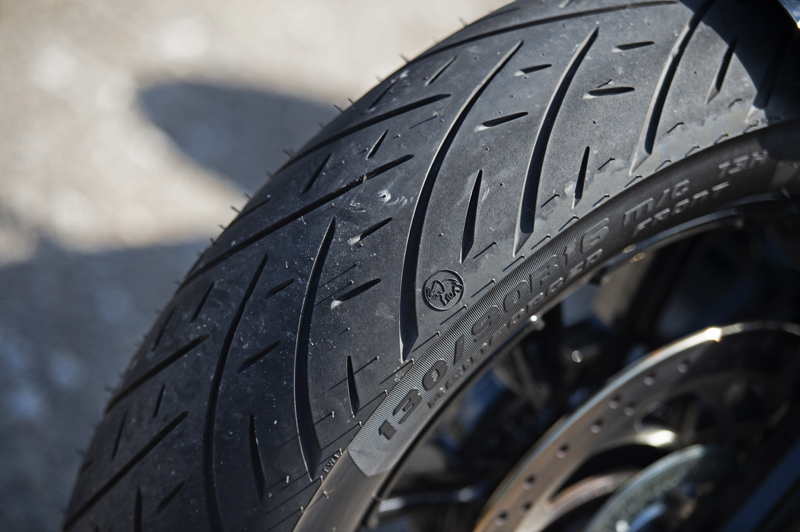 What can you learn on a one-day test ride? Well, consider first that we did the kind of crazed riding a pack of seasoned motojournalists do on sparsely travelled, well-maintained roads led by Metzeler's global head of testing, Salvo Pennisi—one of the best riders I've ever seen. In other words, we put these new performance-oriented tires through the paces. And they impressed everyone.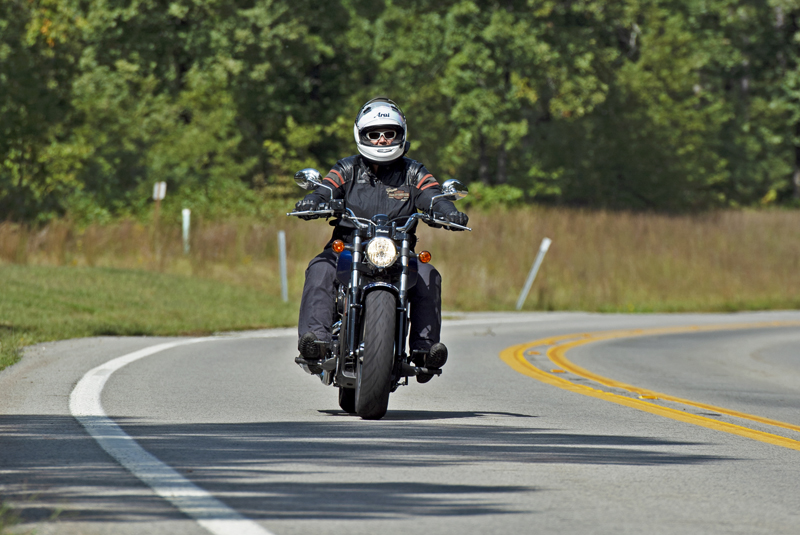 Metzeler's attention to the sidewall construction includes layers of extra rubber that attribute to an extra pliable feel. The Cruisetec's stiff cords offer the support necessary for V-Twins and along with the high rubber rate enhance the ride comfort, something I noticed most on the Harley-Davidson Slim, one of the few motorcycles I loathe to ride because of its lack of suspension travel and cornering clearance. But the Cruisetec tires make up for the bike's flaws. Riding over bumps was met with ease and the super-smooth cornering transitions helped me keep my lines in curves.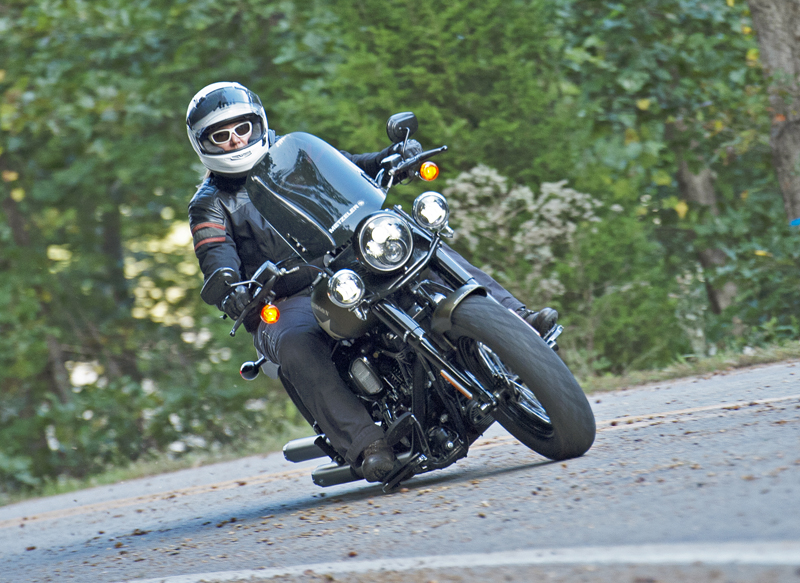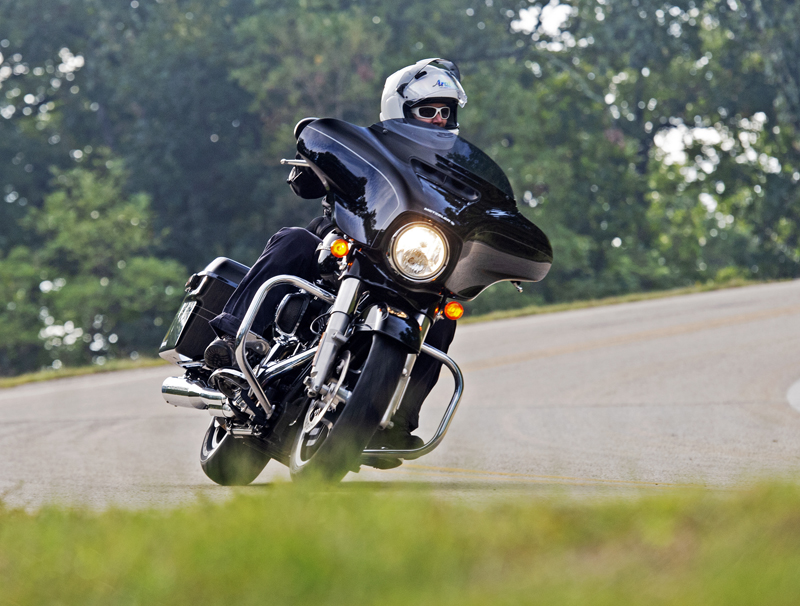 Tracking properties are excellent—purposefully trying to get caught in road grooves was impossible. Each motorcycle kept its line without pulling one way or another over road inconsistencies. You'll notice the smoothness when riding over rain grooves and ruts that might typically "catch" the front tire and pull the handgrips out of your hands.
Obviously traction is going to be excellent with new tires, and the Cruisetecs did not disappoint. And much thought was put into ensuring the tires maintain their performance characteristics throughout their lifespan, which is confidence-inspiring.
Unfortunately, we didn't have the opportunity to test the tires on wet roads. But knowing the level of testing Metzeler does between every miniscule modification of the design process, I have very little doubt that the Cruisetecs will be excellent in wet weather as well.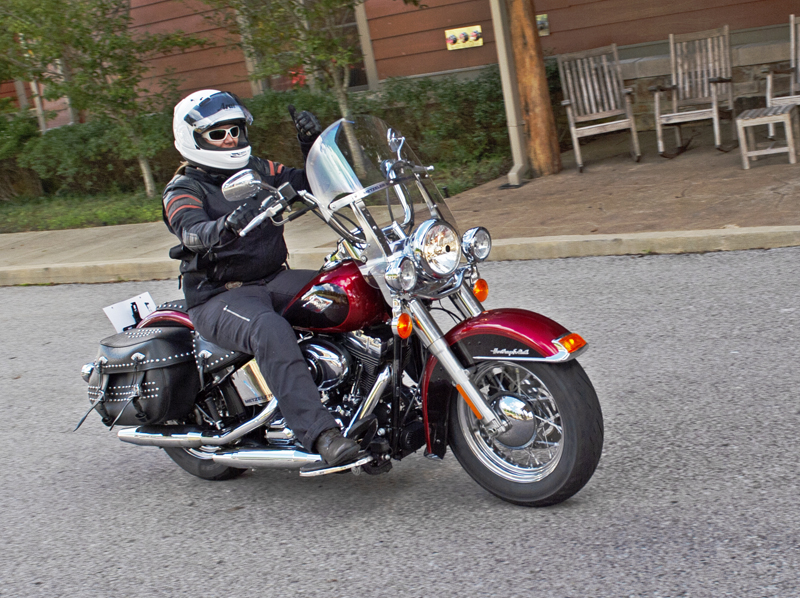 Like horses heading toward the barn at feeding time, we all suddenly picked up the pace, determined to get the last bit of rubber scraped on the Cruisetecs. Salvo (the guy who spends his day testing the limits of every stage of tire development) was right on my tail riding a Scout. When we arrived to our destination with ear-to-ear grins on our faces he tracked me down to give me kudos on my riding ability. He'd been on my machine earlier and was quite impressed at how I wound my way right up to the front of the pack on it. I happily replied by thanking him for his role in developing a superb tire that made riding so much fun.
Ask your dealer about replacing your bike's tires with the Cruisetecs, or go to Metzeler.com for more information.
Related Articles
Do It Yourself: Motorcycle Tire Maintenance and Inspection
6 Rules About Motorcycle Tire Traction
A Tire Tell All